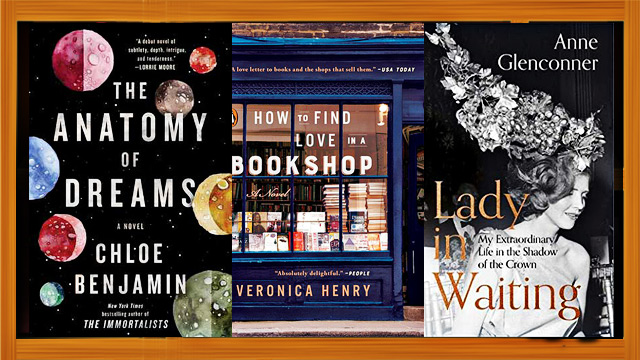 (SPOT.ph) It's often said that love is a complex set of emotions and a few will belt out that it's a battlefield. While it can be likened to a thrilling adventure of finding the one and going through the ups and downs of life with a significant other, we can no longer limit the concept of love to those linear stories.
These days, love can be seen in friendships that have stood the test of time, finding a hobby that gives you fulfillment, and treasuring fleeting moments that become core memories. What better way to celebrate the month of love than with 10 must-reads that showcase its different forms? From stories of first love to discovering self-love, these books show how you can find it even in the most unexpected places. 
Also read:
10 Inspiring Books to Add to Your 2020 Reading List
10 Reads That Touch on That Thing Called Love
ADVERTISEMENT - CONTINUE READING BELOW
Here are 10 must-read books about love in time for February:
How to Find Love in a Bookshop by Veronica Henry (U.S. $17.99, roughly P594)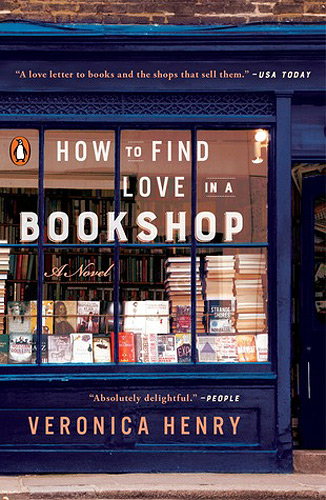 It's no secret that books have the power to transport us to different worlds, helping us escape the stress of everyday life. This is the main premise of this novel by Veronica Henry, which showcases how a quaint bookshop can touch the lives of people who visit it. Bookworms will fall in love with the idyllic village where the bookshop is found and how each of its characters sought answers and comfort from the pages of a book. The world of Nightingale Books is full of romance and secrets—a perfect ode to the books we cherish and the bookstores we keep coming back to.
Available on Amazon.
The Anatomy of Dreams by Chloe Benjamin (P768)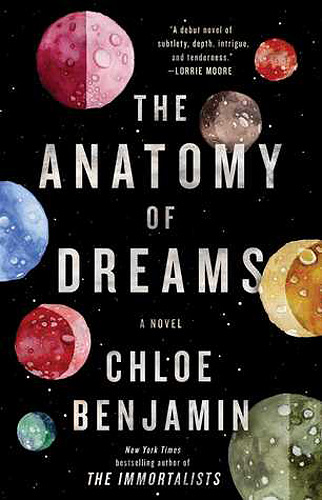 In this book, first love meets sci-fi thriller as Sylvie and Gabe become involved in their headmaster's medical research on lucid dreaming. Is it possible to remain conscious while sleeping? Can lucid dreaming help you heal from trauma? These are just some of the questions raised by the interesting study they sign up for. As the two become consumed by their work, Sylvie begins to question the ethics of their research—growing more paranoid with each passing day. From showing the complicated nature of trust to highlighting the power of our dreams, this book is an exciting read that will have you reading all the way to the last page in one sitting.
ADVERTISEMENT - CONTINUE READING BELOW
Available at Fully Booked. 
My Lovely Wife in the Psych Ward: A Memoir by Mark Lukach (P768)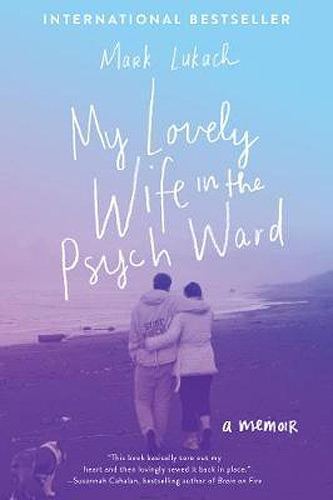 Can true love stand the test of time and the challenge of mental illness? In this moving memoir, Mark Lukach lets us is on his fairy-tale romance with his wife, Giulia, and how at 27 years old, she had to stay in a psych ward for a month. Mark recalls the heart-wrenching story of how his wife can be vibrant one day and suicidal the next—shining the spotlight on what we're willing to go through for the people we love and who we live for. From the first page to the last—Mark and Giulia's story affirms the power of true love.
ADVERTISEMENT - CONTINUE READING BELOW
Available at Fully Booked.
To The Women I Once Loved by Pierre Alex Jeanty (P720)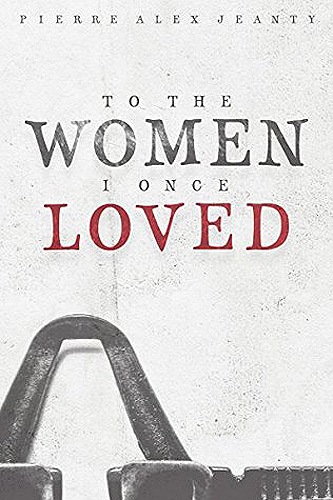 How many poems and romantic lines have you written for your significant other? Finding love inspires us to write the cheesiest of lines and losing it can push us to write the saddest of phrases. In this collection, poet Pierre Alex Jeanty opens his heart about past relationships and how it has shaped him to become the person he is today. The pieces included in the book highlight what needs to be glorified about women which men tend to neglect. Through poetry, the author shows that love and loss can bring a sense of hope.
ADVERTISEMENT - CONTINUE READING BELOW
Available at Fully Booked.
You Only Fall In Love Three Times: The Secret Search for Our Twin Flame by Kate Rose (U.S. $15.79, roughly P802)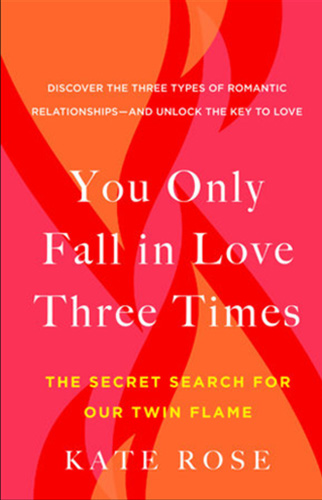 Soulmates, happy endings, fairy tales—even if we don't like to admit it, many of us believe in these concepts. In this enriching book, relationship expert Kate Rose guides readers into understanding who they are, what they want, and how they can discover their Twin Flame. Who doesn't want to fall in love? In a lifetime, Rose says that love is a journey of self-discovery and those who come to our lives will teach us a thing or two about ourselves. Aside from finding out what will truly make you happy, this book will also help you understand the three types of love: the Soulmate, the Karmic Love, and the Twin Flame. Whether you're a hopeless romantic or not, this book is worth your time.
ADVERTISEMENT - CONTINUE READING BELOW
Available on Amazon. 
The Power of Moments by Chip Heath and Dan Heath (P795)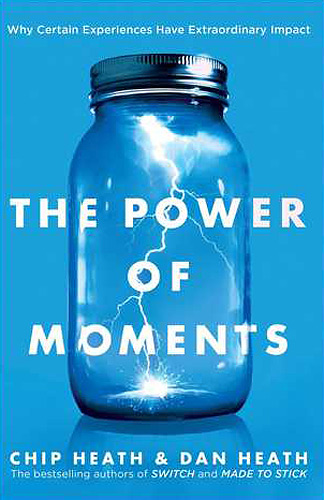 Moments, no matter how fleeting, can shape and change us for the better. In the book, authors Chip and Dan Heath teach us how to embrace positive moments and recognize how its four elements—elevation, insight, pride, and connection—can help us create more moments that matter. As the saying goes, we shouldn't let moments pass as it can bring about richer experiences.
ADVERTISEMENT - CONTINUE READING BELOW
Available at Fully Booked.
A Pure Heart by Rajia Hassib (P816)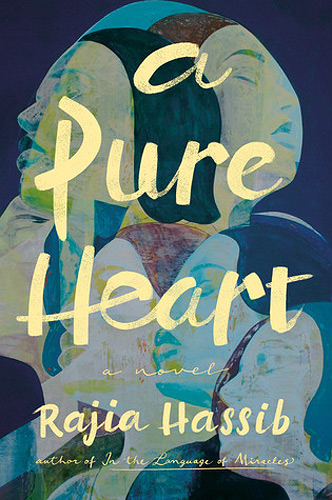 Set against the aftermath of Egypt's revolution, the story revolves around Rose and Gameela—two Egyptian sisters who forged different paths but are brought together again after a tragic event. A portrait of a family's bond, sibling relationships, and how religion can bring people together or tear them apart, it's a timely read that tackles forgiveness, identity, and how love can unite and divide us.
ADVERTISEMENT - CONTINUE READING BELOW
Available at Fully Booked.
Cilka's Journey by Heather Morris (P816)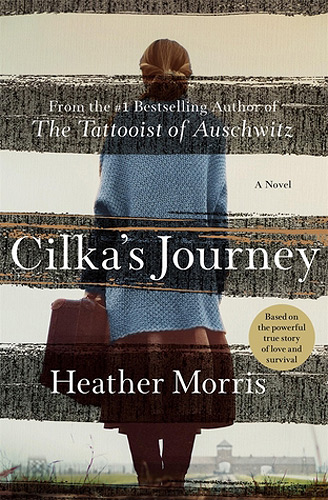 A story of love and resilience, Cilka's Journey is the second book from Heather Morris, the same author behind The Tattooist of Auschwitz (another must-read!). After the war, the horrors and challenges haven't stopped for Cilka as she is taken to a Siberian prison camp as punishment for sleeping with the enemy. Faced with death on a daily basis, she meets a kind female doctor who teaches her how to care for those who are sick in the camp. From being a prisoner to a healer, Cilka's journey will show how we can still have a capacity to love despite the terror we've faced and survived.
ADVERTISEMENT - CONTINUE READING BELOW
Available at Fully Booked.
Everything I Know About Love by Dolly Alderton (U.S. $8.58, roughly P436)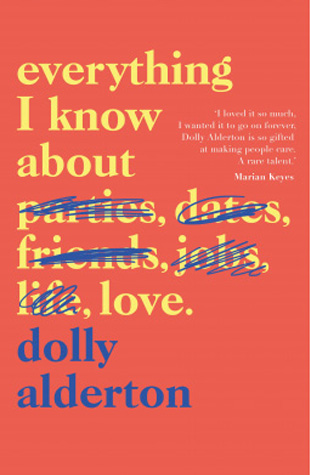 The title says it all—this book chronicles the author's bad dates, heartbreak, and the female friendships that have helped her keep it together in her 20s. With a new chapter on what she learned at 30 years old, it's full of anecdotes and lessons the millennial generation can learn from. Real, heartwarming, and relatable—this book is a worthy addition to your bedside reads.
ADVERTISEMENT - CONTINUE READING BELOW
Available on Amazon.
Lady in Waiting: My Extraordinary Life in the Shadow of the Crown by Anne Glenconner (U.S. $18.39, roughly P1,079)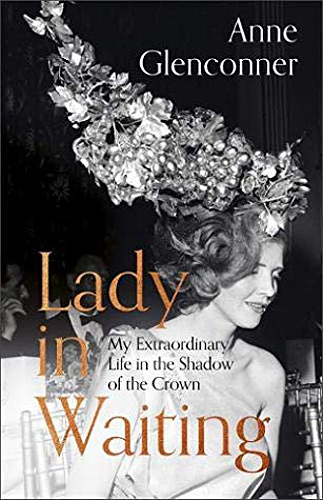 Who doesn't enjoy (a bit of) royal drama? Fans of The Crown will devour every page of this memoir full of royal secrets and tragedy written by a lady-in-waiting to Princess Margaret. Anne Glenconner gives us an insider look into royal life—from how she befriended the future Queen Elizabeth II and Princess Margaret to being a lady in waiting until 2002. Colorful and captivating, this book highlights Glenconner's discovery of self, love, and how royal life isn't always a bed of roses.
ADVERTISEMENT - CONTINUE READING BELOW
Available on Amazon.
Share this story with your friends!
---
Help us make Spot.ph better!
Take the short survey
More Videos You Can Watch
Load More Stories