What to Do If You Feel Like Your Phone Is Spying on You
Did your phone just spy on you?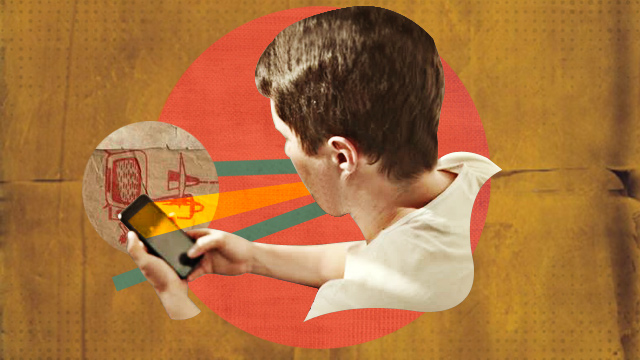 (SPOT.ph) It has become some sort of technological urban legend. You and your friend are having a conversation about the latest show that's set in Korea, then talking about trying the ram-don noodle craze, and what new phone model to get. In the following days, you notice something odd and uncanny. Your streaming service is starting to suggest more Korean shows. Your browser is displaying more ads about a particular brand of noodles. When you scroll through your social media feeds, you get ads for the latest phone that's about to be released. 
This is all starting to feel like the latest episode of Black Mirror and you start to question things. 
Did Your Phone Just Spy on You? 
The short answer is not exactly. Or not in the way you think it did. Perhaps to further understand how you may have started to get targeted ads, the most likely culprit is your smartphone's app permissions. For almost every app that you install, you may have glossed over a long end-user-license agreement that asks for your permission for certain apps to allow access to your phone's location, SMS, contacts, calendar, network info, camera, microphone, et cetera. To be fair for some apps, this request to access your phone's components is not automatically for some malicious purpose but for crucial app functions. For example, fitness apps may request for phone location so it can properly measure the distance of your daily run. Productivity apps may request for calendar access for optimizing your event alerts. 
ADVERTISEMENT - CONTINUE READING BELOW
The main thing to remember is for some apps, granting these permissions is a direct consequence of using the app. Some apps would simply fail to function if not granted certain access permissions. In general, apps can access information about your phone model, IP address, network number, and email address. Your phone's operating system may also be keeping tabs on various information to uniquely identify your device when it goes online. Mobile browsers may also keep track of your location and other data such as internet activity. 
Your Data Is Your Life
Outside of the phone's operating system, your other commonly used programs such as social media apps can retain personal data. This data will most likely be harvested from your constant interaction within the app. As an example, you may be searching for keywords and these recently searched terms may pop up as relevant ads within the app. This type of ad targeting can give anyone the dreadful feeling that they are being constantly monitored by their devices. Another example is you've been searching for a particular item on an e-commerce site or recently purchased an item and almost immediately, you are bombarded with relevant ads. 
CONTINUE READING BELOW
Recommended Videos
Tech companies are using big data, advanced algorithms, and artificial intelligence to finetune their ad targeting. This could also mean that even with previously harvested data, or data which may have been given voluntarily can still be used to accurately predict what would pique user interest. Giant tech companies may have already gathered enough data to accurately profile users on their platforms. 
ADVERTISEMENT - CONTINUE READING BELOW
What to Do When You Feel Like Your Phone Is Listening to You
To answer the question whether phones are being used to directly listen in on private conversations or ambient sound being picked up by the phone's microphones, a mobile security company has carried out an experiment to determine whether phones are intentionally snooping on their owners. In the experiment, two sets of phones, Android and iPhone, were placed in a silent room and a room that was playing an ad for pet food for three days. The phones had data connectivity and a standard installation of popular apps such as Facebook, Instagram, YouTube, SnapChat, and Amazon apps. At the end of the experiment, no evidence was found that the microphone was activated or data was transferred in response to incoming sound. At the end of the testing period, there was also no instance of pet food related ads appearing on the installed apps.
This experiment however still does not exclude the possibility of some apps that may be hacked or exploited for their vulnerabilities so the phone's camera or mic can be turned on. What's important is to be more discerning when it comes to installing apps and limit it to those from legitimate developers. Keeping your phone's OS updated is also a way to protect from certain security vulnerabilities that may pop up from time to time. A regular review of apps and their permissions can also be performed on your phone. For increased security, you can also try search engines with built-in user privacy such as DuckDuckGo or the Tor browser. On Facebook, you can check the connected apps and review or revoke their permissions.
ADVERTISEMENT - CONTINUE READING BELOW
Long story short, no, your phone isn't secretly listening to your conversations. But as with anything in this tech-dependent world of ours, the smartest thing to do would be to be mindful of the apps you use—and how much access you give to each of them.

Ed Geronia Jr. is a gaming, technology, and screen writer. He worked previously as a magazine editor and as a co-founder of a mobile technology startup.  He is currently involved in creating immersive virtual reality experiences. Follow him on Twitter @edgeronia.
Share this story with your friends!
---
Help us make Spot.ph better!
Take the short survey
Load More Stories