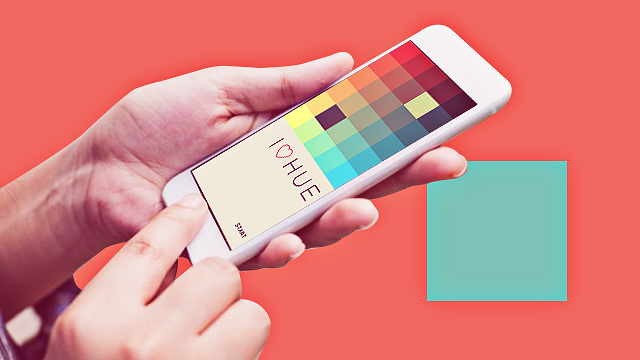 (SPOT.ph) Living in the Philippines means playing the game of life on extra-difficult mode—but the past few weeks have been something else entirely. If you want to zone out for a bit and quiet down all the scary thoughts, you can check out these relaxing games. They'll help you reset your brain to focus on just one thing at a time and hopefully help you do what you need to do. You'll have to face reality sooner or later (and it's healthier to do so ASAP!) but nobody can blame you if you need five minutes to just breathe. Plus, did we mention that these are free to download?
Also read:
10 Free Apps to Help Keep Your Last Three Brain Cells Alive
10 Games You'll Want to Play on Your Nintendo Switch
Check out these 10 relaxing mobile games you can download for free:
Viridi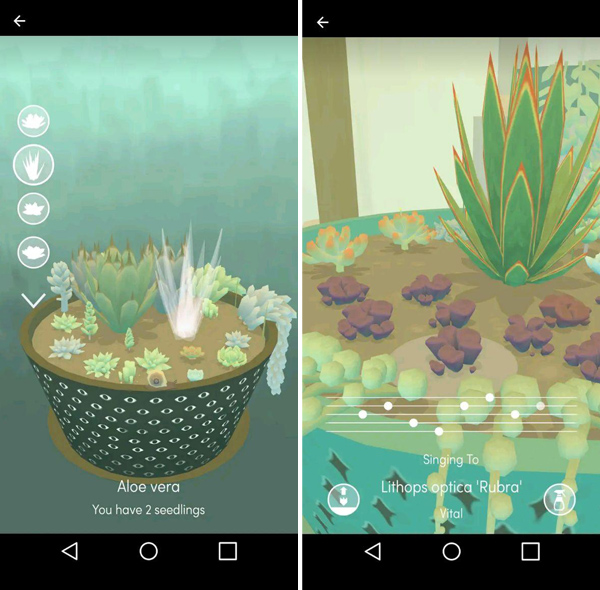 ADVERTISEMENT - CONTINUE READING BELOW
If you can't take the commitment needed to take care of an actual living being, why not take care of a virtual plant? Viridi lets you grow small potted plants in real time—minus the actual consequences if you don't take enough care of them. You can take your time choosing, decorating, and growing all kinds of succulents in your pot. It's a quiet place to retreat to when everything gets too messy outside.
Available on the Apple Store and Google Play.
Penguin Isle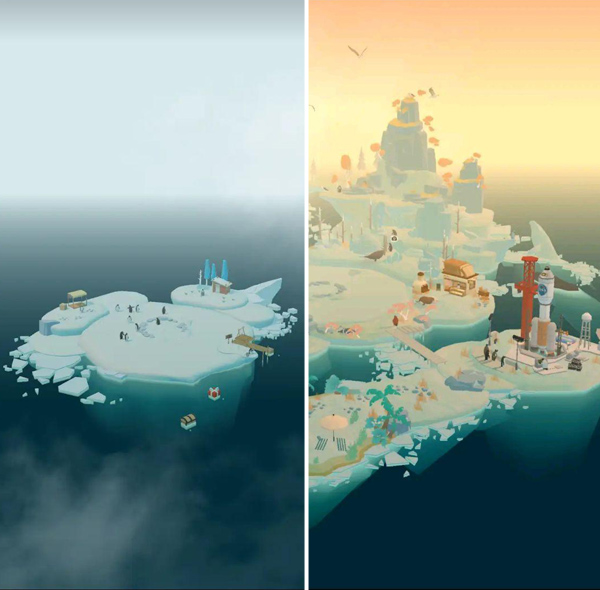 This game takes "chilling out" to the next level. Here, you start with a small iceberg and a couple of cute penguins. You can help them build an entire city on the iceberg but your main "job" is just to watch as the isle grows and grows. You could drop in some fun things and watch as the penguins' habitat evolves; spot an outdoor cinema, their own "beach," and even a rocket station.
ADVERTISEMENT - CONTINUE READING BELOW
Recommended Videos
Available on the Apple Store and Google Play.
Alto's Odyssey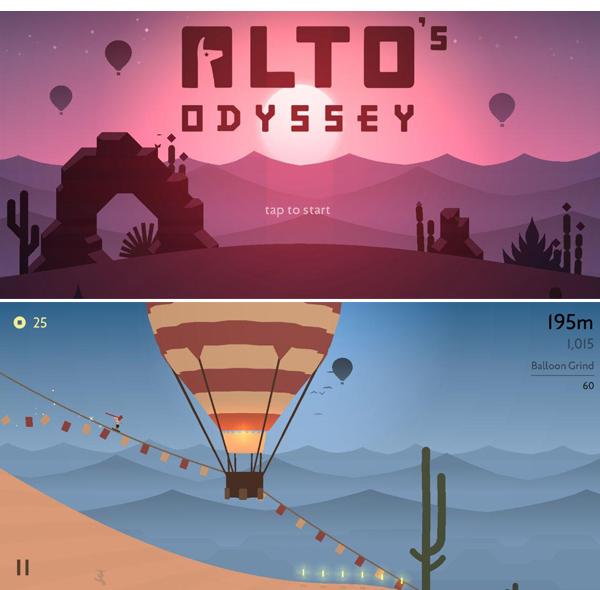 You might remember the little T-Rex that pops up on Google Chrome whenever you lose connection—well, this game is quite similar except this one has calming graphics and even smoother gameplay. All you have to do is guide Alto as he drifts along on his sandboard through dunes, canyons, and other fantastical areas in the dessert. You can also play on Zen mode; there are no points to be earned here so you can sit back, listen to the calm music, and glide with Alto across the cool landscape.
Available on the Apple Store and Google Play.
hocus.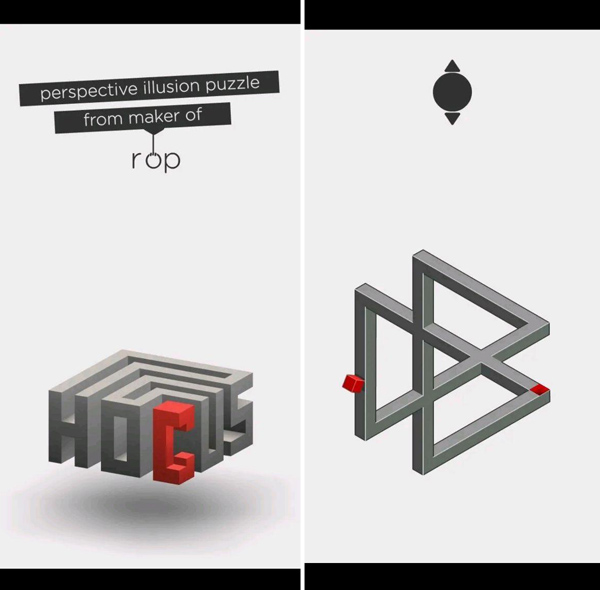 ADVERTISEMENT - CONTINUE READING BELOW
If twisting your brain cells around is your idea of a fun time, then hocus. is worth checking out. This puzzle game uses illustrations based on Dutch graphic artist M.C. Escher's famous perspective-bending works. All you have to do is lead the red square though the maze-slash-puzzle—just don't let the perspectives confuse you. Plus, you can create and share your own mind-bending puzzle. It'll take all your last three brain cells working together to play this game, meaning you thankfully won't have time to think of anything else.
Available on the Apple Store and Google Play.
I Love Hue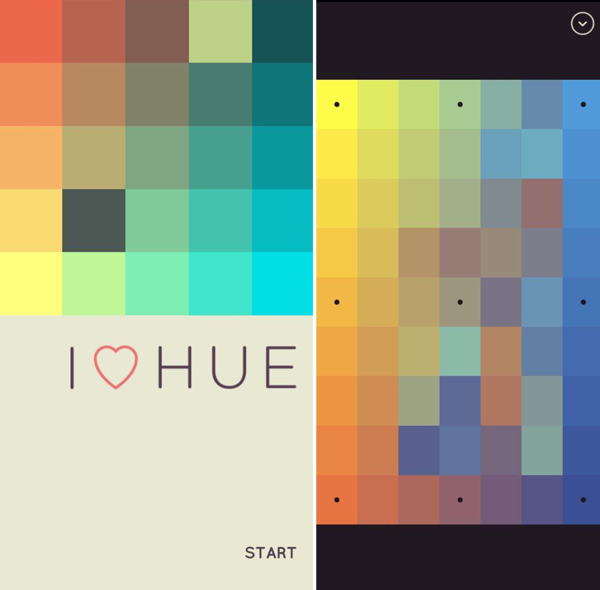 As the Marie Kondo method proves, organizing stuff is a surefire way to get back into the groove—and even get a sense of satisfaction. I Love Hue is a pretty straightforward game: simply move the color tiles around to get them in a visually satisfying order. Aside from the minimal graphics—and of course the colors' soft hues—practically everything about this game invites you to play at ease. There's no timer, no points to earn, and no pressure.
ADVERTISEMENT - CONTINUE READING BELOW
Available on the Apple Store and Google Play
Infinity Loop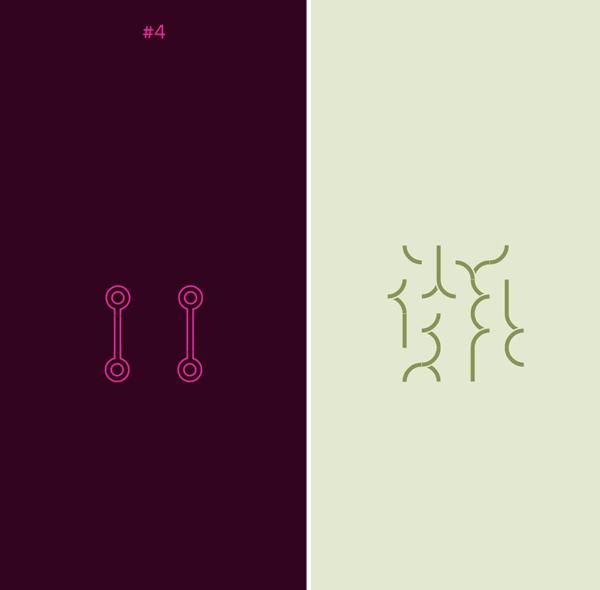 This is another game that will entail every last one of your brain cells focusing on one thing. Infinity Loop is all about tapping a set of lines on the screen so that they rotate until it forms one cohesive image. The game supposedly has an infinite amount of levels—we're not sure how to prove that—which means you can spend all the time you need just zoning out and tapping away to connect the lines. It won't max out your brain cells, but it will absorb you into a few moments of zen.
Available on the Apple Store and Google Play
Mekorama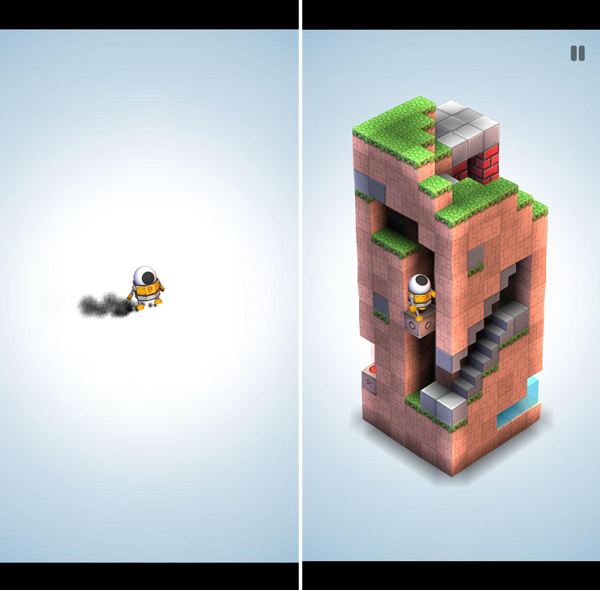 ADVERTISEMENT - CONTINUE READING BELOW
We know there's a part of you that's fascinated by dioramas. In Mekorama, you lead a somewhat clumsy but very adorable little robot through 50 puzzle-filled dioramas. You do more than just tap in this game as parts of the little islands are interactive and can be moved around to get your robot where he needs to go. The cool 3D graphics, smooth sounds, and the lack of a timer or all let you figure out the puzzle at your own pace. Plus, each level presents a different kind of challenge so you're sure to keep finding new stuff.
Available on the Apple Store and Google Play
OCO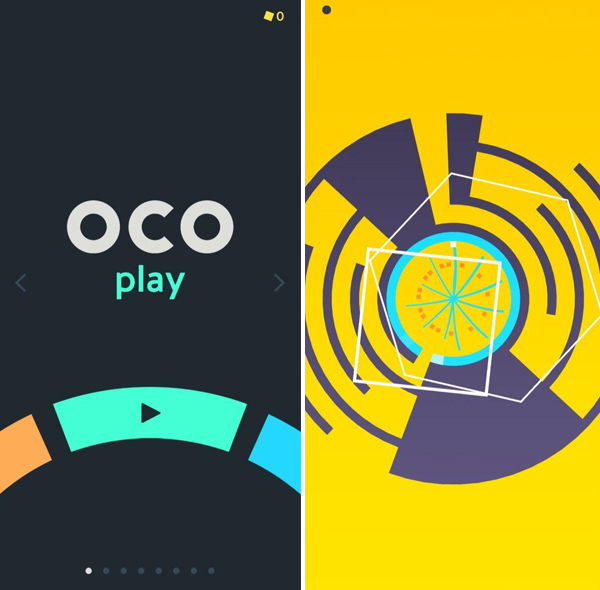 Those who have a hard time following a beat may find this game more challenging than relaxing, but we're sure the musically-inclined will enjoy. OCO is what a person with a word-count quota to fill would call an "audio-visual game that looks great and sounds even better, as long as you play it right." All you have to do is tap the screen to make a dot glide, jump, and hang through a cool-looking, circular platform puzzle; the goal is to collect the other dots. The background music is a great clue on how to move as a beat plays every time you pass through a dot—so you can get your groove on, too.
ADVERTISEMENT - CONTINUE READING BELOW
Available on the Apple Store and Google Play
Terrarium: Garden Idle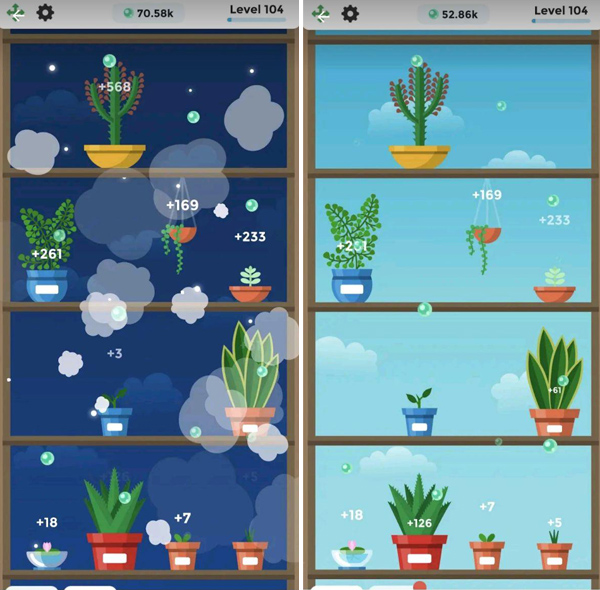 Here's another game for the plantitas and plantitos out there. Discover and collect all kinds of adorable virtual plants and take care of them; the plants give off oxygen, which you can use to buy and expand your garden. You can take a step back, relax, and watch as your garden grows in this idle game. Just give your plants a check whenever you need a bit of a breather.
Available on the Apple Store and Google Play.
Shadowmatic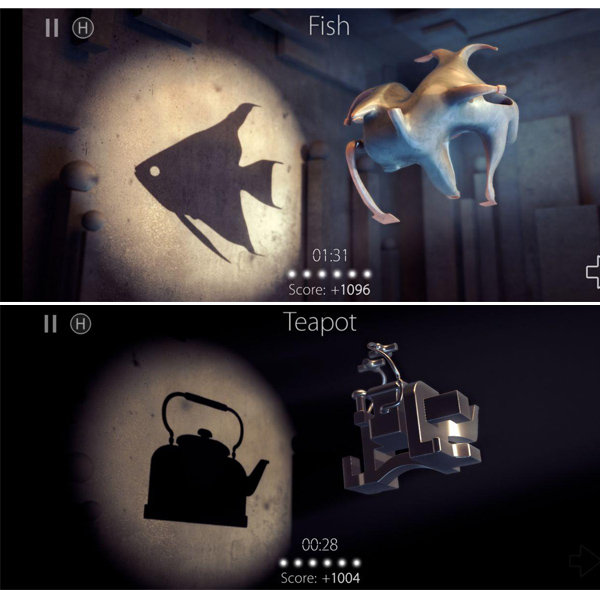 ADVERTISEMENT - CONTINUE READING BELOW
Remember those games you used to play with shadows whenever power goes out? Well, this one's just a much-improved mobile game version of that. Shadowmatic mixes cool 3D graphics and ambient sounds to let you really focus—while letting your imagination fly—as you move an object around to create a familiar shape with its shadow. There's no pressure here, so you can take your time discovering what cool shapes you can make.
Available on the Apple Store and Google Play.
Share this story with your friends!
---
Help us make Spot.ph better!
Take the short survey
Load More Stories