Take a Look at the Very First Photo of a Planet Being Born
Yup, you're looking at space giving birth.
(SPOT.ph) If you've ever seen any kind of animal birth—especially the human kind—then you know all the wonder (and slight icky feelings) that come with it. Now multiply that feeling a hundredfold, because scientists have finally gotten the first image of a planet's birth. With the European Southern Observatory's Very Large Telescope, researchers were able to take a cosmic picture of a planet's formation.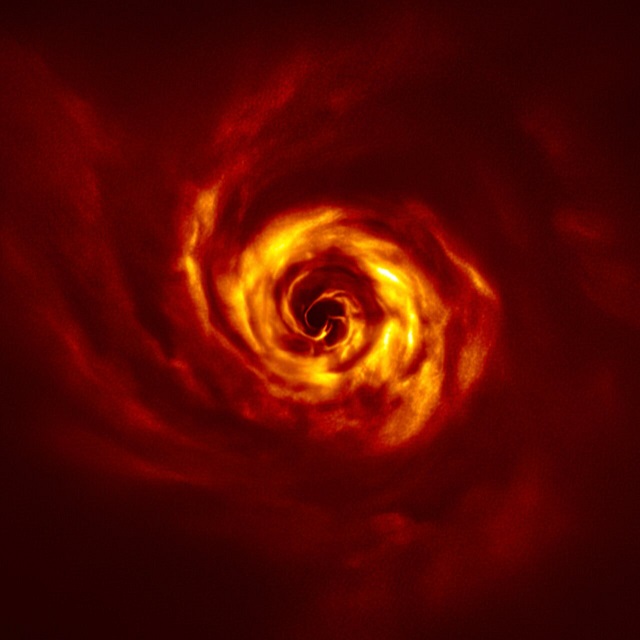 ADVERTISEMENT - CONTINUE READING BELOW
What you're looking at isn't a swirling cone of lava. This massive disc of dust and gas is the system surrounding the young star AB Aurigae; and that bright yellow "twist" near the center? That's where scientists believe a new planet is forming.
Located 520 light-years from Earth, these spirals create "disturbances in the disc in the form of a wave, somewhat like the wake of a boat on a lake," said Emmanuel Di Folco of the Astrophysics Laboratory of Bordeaux, France, who is part of the study, in a statement by the European Southern Observatory (ESO). These disturbances "kick" the gases together, creating a potential beginning for a new planet, as seen in the bright yellow twist.
CONTINUE READING BELOW
Recommended Videos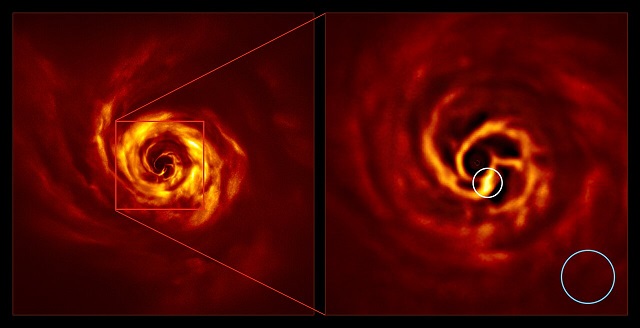 ADVERTISEMENT - CONTINUE READING BELOW
"Thousands of exoplanets have been identified so far, but little is known about how they form," said Anthony Boccaletti, who led the study. While astronomers have been able to find how planets are born, this is the first time an image of the actual process was recorded. Here's hoping deep space lets us in on more of her secrets! 
Share this story with your friends!
---
Help us make Spot.ph better!
Take the short survey
Load More Stories