10 Underrated Young-Adult Gems Worth Checking Out
Revisit those meet-cutes and coming-of-age moments with these stories.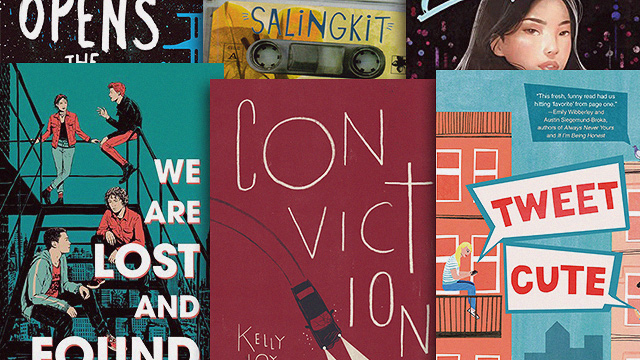 (SPOT.ph) Young-adult books have taken over popular culture—and they aren't just consumed by young adults, either. We're sure you've read through all the great series and novels of the past few decades—from Harry Potter to Twilight to The Hunger Games—but there's a whole lot more to this genre than meets the eye. After all, our growing up years were probably some of the best we've ever had and TBH, we'll probably never tire of stories about it. We round up 10 gems you may have missed while browsing the young-adult shelves.
ADVERTISEMENT - CONTINUE READING BELOW
CONTINUE READING BELOW
Recommended Videos
Also read:
10 Introspective Reads to Inspire Mini Galaxy Brain Moments
10 Fresh Local Reads to Celebrate Philippine Independence
10 Cool Sites for Great Reads
10 Cool Reads You Might Have Missed in 2019
Add these 10 underrated young-adult books to your shelves:
Butterfly Yellow by Thanhhà Lai (P792)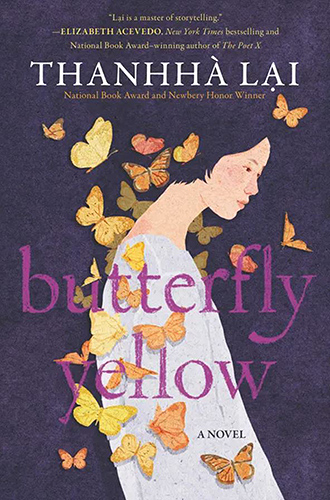 While every immigration story has its pains and wonders, Butterfly Yellow is one of those special tales that stick with you long after you've read it. The story transpires six years after the Vietnam War ended. Hang has travelled all the way to Texas by herself to find her brother, taken from her arms in Vietnam when she was only 12 and he was five. She finally finds him, except Linh, the brother she once had, is now a completely different person and has no memory of her, their family, or Vietnam. Hang must now work harder than ever to bridge a gap far worse than just distance.
ADVERTISEMENT - CONTINUE READING BELOW
Available on Fully Booked.
We Are Lost and Found by Helene Dunbar (P989)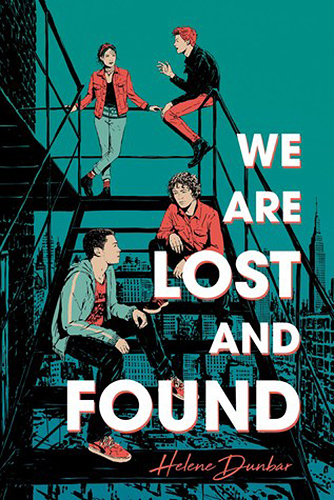 Set against the backdrop of the HIV/AIDS breakout in the U.S. in the 1980s—at a time when stigma and misinformation abounded—a group of New York City kids try to make it through high school. Michael lives in the shadow of his best friends, James is an energetic performance artist, and Becky is a strong-willed but caring girl. He lies low, biding his time until he graduates; his father has just kicked out his older brother, Connor, for being gay and so Michael is doing what he can to avoid the same fate. That is until he meets Gabriel, a boy who finally sees him, forcing Michael to take a risk he's never even considered before.
ADVERTISEMENT - CONTINUE READING BELOW
Available on Fully Booked.
Destroy All Monsters by Sam J. Miller (P792)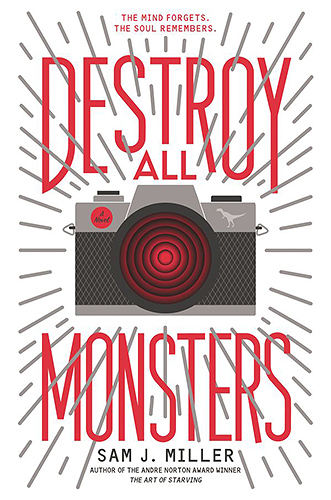 Depression and trauma are hard topics to cover, much less portray, but this YA book manages to do so very well. Solomon and Ash are best friends who experienced a traumatic event at age 12—something they've both erased from their memories. Ash was left diagnosed with depression while Solomon coped by creating a fantasy world in his head. As Solomon retreats further and further into his mind, Ash is left with no choice but to recall what it is they saw in order to save her friend.
ADVERTISEMENT - CONTINUE READING BELOW
Available on Fully Booked.
Tweet Cute by Emma Lord (P528)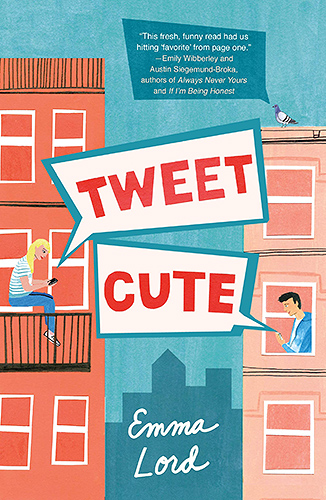 If you hadn't already guessed, Tweet Cute takes the already irresistible meet-cute trope and puts it on the wild, wild world of Twitter. Pepper is the brains behind her family's massively successful fast-food chain's Twitter account—with which she ends up on a huge and viral Twitter spat with the account of another family-owned shop, this time run by Jack. Only the entire time their Twitter war goes on, the two are also talking (and falling in love) with each other on an anonymous chat app built by Jack. So what happens when the online world finally catches up to them and they decide to meet?
ADVERTISEMENT - CONTINUE READING BELOW
Available on Fully Booked.
Salingkit: A 1986 Diary by Cyan Abad-Jugo (P295)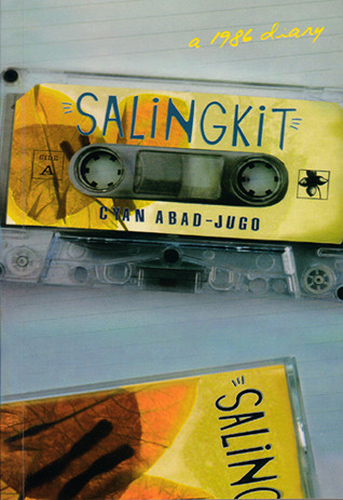 Kitty Eugenio happens to be a 12-year-old kid in the midst of the Philippines' tumultuous EDSA Revolution era, at a time when the Marcos dictatorship finally came to an end. Kit, as she is called, is dealing with the disappearance of her father during a rally in 1984 and the departure of her mother for the U.S. She has been left with her relatives, and must learn to adapt to all the changes happening from a deeply personal level to a national one. This novel was written by the daughter of literary critic Jimmy Abad and is based on her own experiences growing up during martial law.
ADVERTISEMENT - CONTINUE READING BELOW
Available on National Book Store.
They Both Die at the End by Adam Silvera (P449)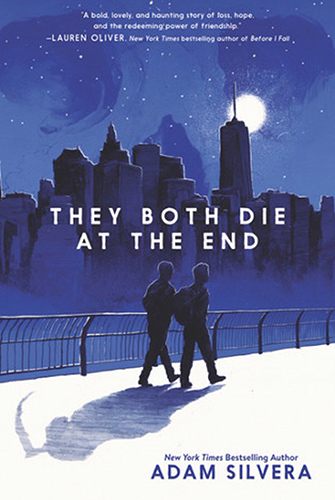 What would you do if you had one day left to live? Mateo Torrez and Rufus Emeterio are young boys who must answer this oft-asked question. A "Death-Cast" tells the two strangers they are scheduled to die that day. Both happen to be looking for a friend to celebrate their End Day with and thankfully, in this novel, there's an app for that. Mateo and Rufus then meet and have one heck of an adventure, doing their best to fill an entire lifetime into that one day.
ADVERTISEMENT - CONTINUE READING BELOW
Available on National Book Store and Fully Booked.
Conviction by Kelly Loy Gilbert (P445)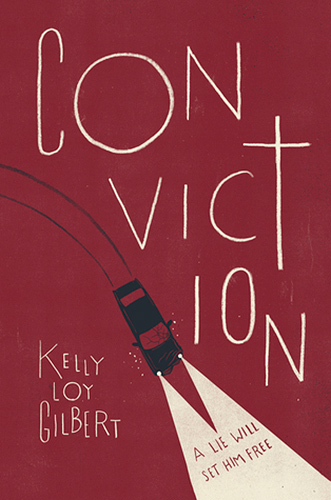 Braden is faced with one of the biggest challenges a kid could face: He is the key witness in his father's trial. His father, the only parent he has and a popular Christian radio host, has been accused of murdering a police officer. His older brother, Trey, left the family nearly a decade before. Amid the media frenzy, Braden must stand alone and figure out for himself what it is he needs to do, knowing full well that the choice will change his life and define him forever.
ADVERTISEMENT - CONTINUE READING BELOW
Available on National Book Store.
When Elephants Fly by Nancy Richardson Fischer (P775)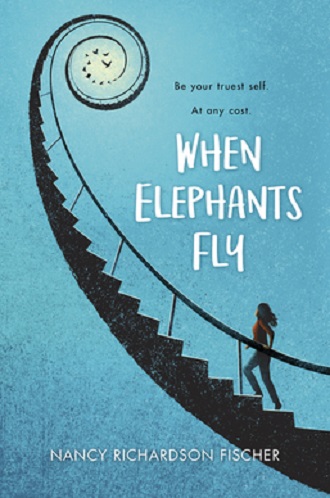 Lily Decker has spent all her life playing it safe. Schizophrenia is written into her genetic code—her mother, who had paranoid schizophrenia, tried to kill her when she was seven—and so Lily does all she can to stay away from any emotional triggers that could lead her down the same path. No drugs, no alcohol, no boyfriends. But when she ends up witnessing a mother elephant abandon her three-week-old calf while at an internship, Lily sets off on a whirlwind road trip with the single goal of saving the baby elephant's life—no matter the consequences on herself.
ADVERTISEMENT - CONTINUE READING BELOW
Available on National Book Store.
Neanderthal Opens the Door to the Universe by Nancy Richardson Fischer (P799)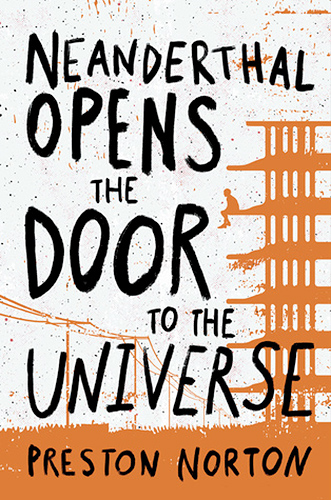 Cliff Hubbard stands six feet, six inches, is 250 pounds, and lives in a trailer park with an abusive father and a martyr mother. His classmates at Happy Valley High School call him Neanderthal to his face. In short, his existence isn't a happy one, and it's gone even more downhill since his older brother's suicide. Everything changes when the popular quarterback Aaron Zimmerman—Cliff's most hated person—comes back from a near death experience and proclaims that God has sent him on a mission to make the world a better place—with Neanderthal as his partner. The two set out to complete everything on The List, and Cliff realizes he's changing more than he expected.
ADVERTISEMENT - CONTINUE READING BELOW
Available on National Book Store.
Loveboat, Taipei by Abigail Hing Wen (P539)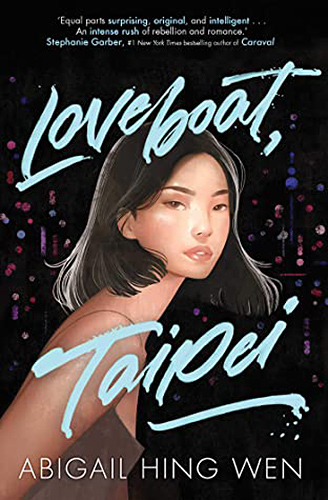 Ever Wong's parents have just sent her from Ohio to Taiwan on what will probably be another boring summer program to learn Mandarin. At first, she finds herself surrounded by the overachieving kids her parents want her to be—only it turns out the program moonlights as an infamous teen meet-market dubbed "Loveboat" where all the kids have an entire summer to do basically whatever they want. Ever then meets a wild bunch of characters: Kids with bright, planned-out futures who all want more than what their parents have laid out for them.  
ADVERTISEMENT - CONTINUE READING BELOW
 Available on National Book Store.
Load More Stories