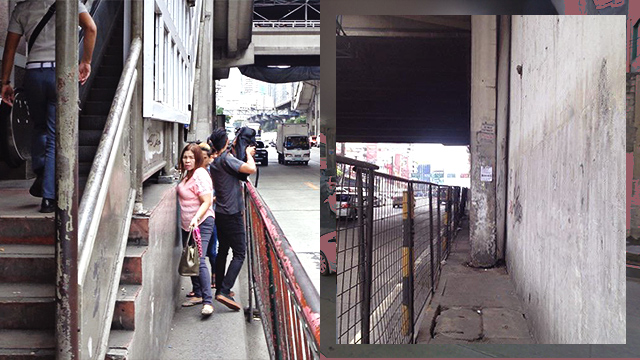 (SPOT.ph) Most people living in Metro Manila have a love-hate relationship with the city (but probably more hate). Public transportation can be a problem, especially when you have to ride the MRT or a bus every single day. And don't get us even started on the car-centric road designs that just make life even harder for pedestrians. While some parts of the capital are slowly improving, there are still some areas that need attention. 
Also read:
10 Coolest Pedestrian Walkways in Metro Manila
The Most Walkable Cities in Metro Manila 
We round up 10 spots along EDSA that need a whole lot of improvement: 
Kamuning Footbridge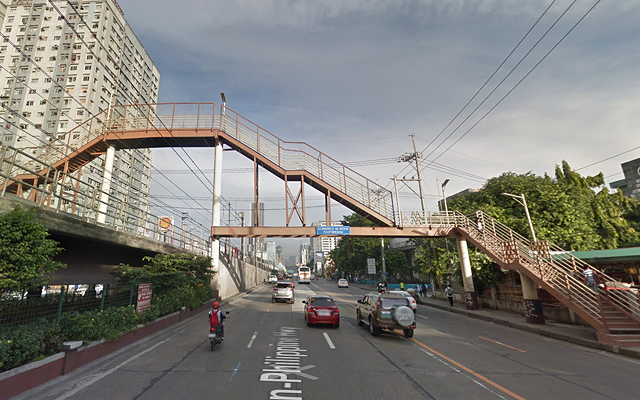 ADVERTISEMENT - CONTINUE READING BELOW
Back in November 2018, an extremely high footbridge soaring above EDSA some distance past the GMA - Kamuning Station drew flak for...well, being extremely high. Not to mention that the Metro Manila Development Authority project cost a whopping P10 million. It's so steep that seasoned hikers pretend that it's another "summit" to conquer called "Mt. Kamuning." 
Kalayaan Flyover (Northbound)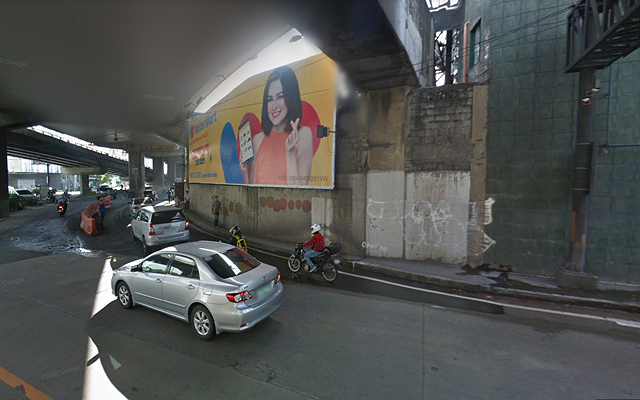 ADVERTISEMENT - CONTINUE READING BELOW
Recommended Videos
Under the Kalayaan Flyover on the northbound lane of EDSA is a sidewalk so narrow that, sometimes, pedestrians have no choice but to walk on the road—and try not to get hit by cars turning right. It doesn't help that Kalayaan Avenue is residential, and people need a safe walkway to get to EDSA. 
Cubao-Aurora Footbridge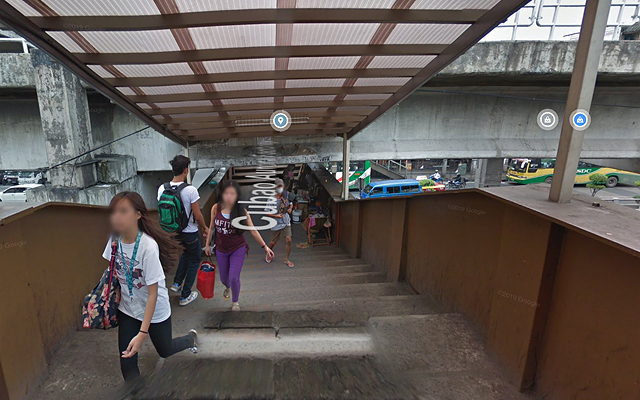 ADVERTISEMENT - CONTINUE READING BELOW
The square-shaped footbridge on the corner of EDSA and Aurora Boulevard is a huge help for pedestrians in that busy side of the Metro. But it's also one of the few walkways with a "dip" in the middle, which makes you walk right under the concrete railway of the LRT-2. Getting stuck in there in the middle of an earthquake (or some other natural disaster) could become a scene right off Final Destination. 
Ortigas MRT Station Sidewalk (Northbound)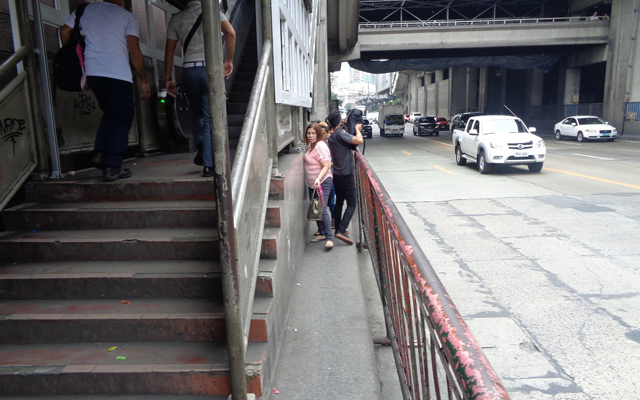 ADVERTISEMENT - CONTINUE READING BELOW
You know what we're talking about. Somewhere in Ortigas, there's a sidewalk that's mostly occupied by an elevator leading to the Ortigas MRT Station. What's left is a small passageway that's made even more narrow because of the fence separating the "sidewalk" from the rest of the road. Only one person at a time can fit, and even then you have to squeeze through the side of a cemented staircase and the metal barricade. 
Starmall Footbridge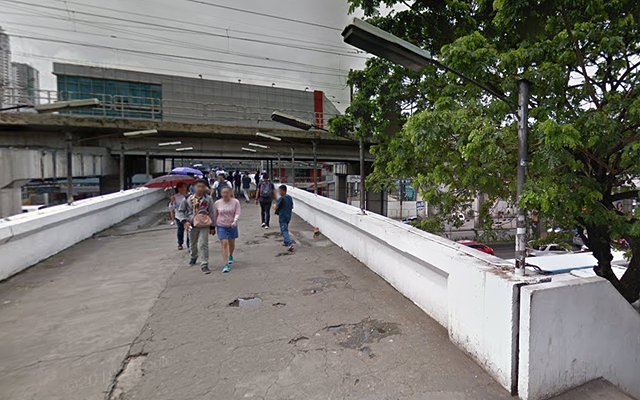 ADVERTISEMENT - CONTINUE READING BELOW
EDSA has some of the most inconsistent footbridges in the Metro. Some are made of metal, some are made of concrete; others have metal fences and roofs, others are just bare. And the concrete ones could definitely use some repair, such as the footbridge in front of Starmall and SM Megamall. Parts of it already have holes, which form puddles especially in rainy weather, and just leave less room for pedestrians to pass through. 
Guadalupe MRT Station Sidewalk (Southbound)
It's a photo you can smell. People passing through this sidewalk in Guadalupe not only have to squeeze between a concrete post and a metal barricade, but also try not to breathe—unless they want to inhale the smell of piss.
Shaw MRT Station Sidewalk (Southbound)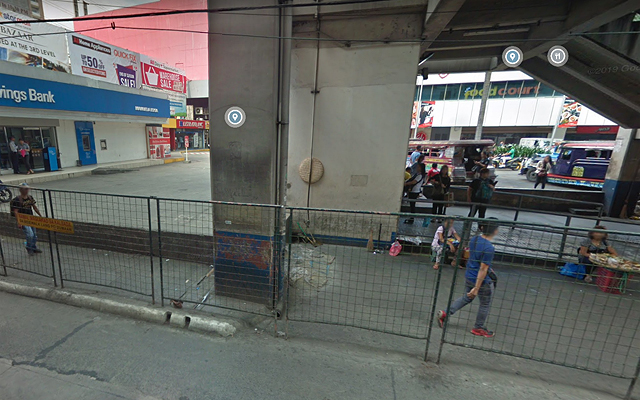 ADVERTISEMENT - CONTINUE READING BELOW
Right in front of a mall in Crossing is a sidewalk that would make Super Mario proud. One part of it is semi-blocked by a huge concrete post under the Shaw MRT Station, while the other is an elevated platform, which makes up the parking space of a bank. So pedestrians can either deal with the one-way traffic, or jump up the platform and go down on the other side. There's also a small three-step staircase going up that parking space, which PWDs may have a hard time climbing. 
Ayala Bus Stop (Southbound)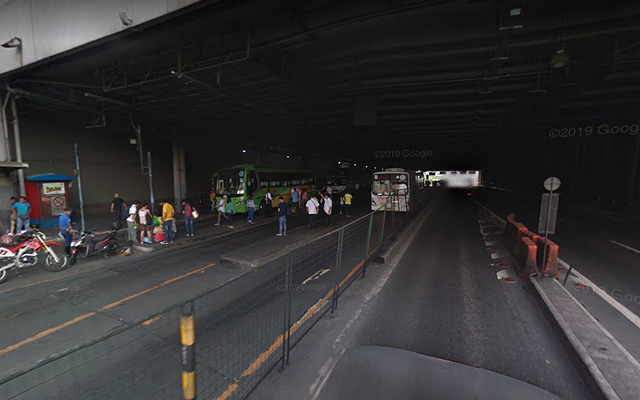 ADVERTISEMENT - CONTINUE READING BELOW
Have you ever tried to wait for a southbound bus under the Ayala MRT Station? It's hot, dark, and smells funky. Plus, the fumes coming from the buses—which are almost always full by the time they reach Makati during rush hour—are the opposite of what you'd want to experience on a warm sunny day. 
EDSA-Arnaiz Pedestrian Lane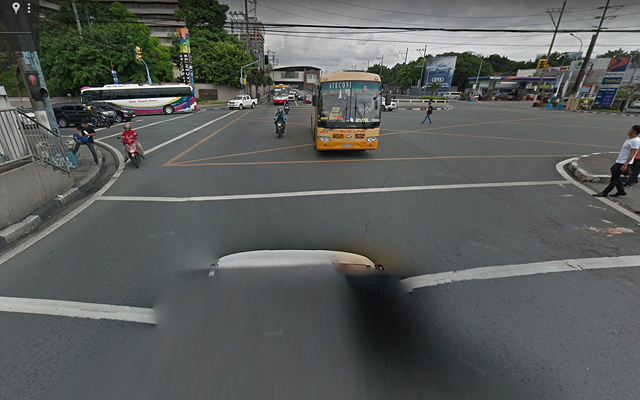 ADVERTISEMENT - CONTINUE READING BELOW
Pedestrian lanes are supposed to connect one sidewalk to another, but the one at the corner of EDSA and Arnaiz Avenue is a bit tricky. If you follow the white borders, you end up on an elevated sidewalk you won't really be able to climb because it has a metal fence. So you have to walk a bit further down and just pray that there's no speeding car turning right at the same time. 
Crossing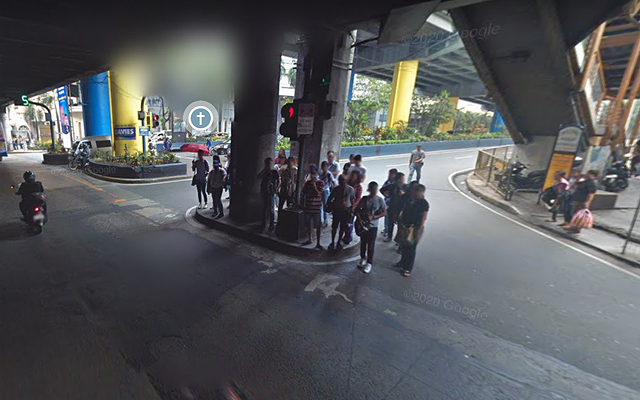 ADVERTISEMENT - CONTINUE READING BELOW
Aside from dealing with narrow sidewalks, a run-down overpass on that side of EDSA, and dark walkways, crossing the street in Crossing (pun intended) is also pretty stressful for pedestrians. It has about a bajillion street lights, almost one for every lane; and, most of the time, they don't match. One street light tells you to walk, but the other doesn't—and that's just for one lane. Sometimes, too, traffic enforcers signal you to cross the road even if the street light says otherwise. Can you say "buwis buhay"?
Your guide to thriving in
this
strange new world.
Share this story with your friends!
---
Help us make Spot.ph better!
Take the short survey
Load More Stories