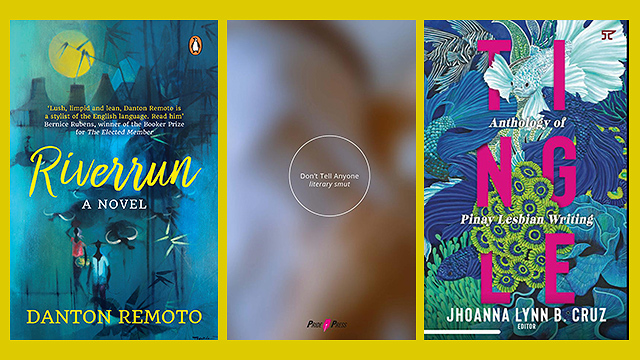 (SPOT.ph) Mention queer literature in the Philippines and what comes to mind is the three-volume Ladlad series focusing on gay writing that started in the '90s. For the rest of the letters in the acronym LGBTQ+, there's not really much. But in the past few years, local publishing houses have tapped into our multitude of queer writers and editors who have so much to say regarding the plight of the LGBTQ+ community especially in our predominantly conservative Catholic country. Whether you're looking for non-heteronormative stories of you can relate to or seeking to understand your fellow Filipinos, there's a queer book you can get your hands on. 
Also read:
10 Noteworthy Filipina Writers and Their Must-Read Works 
Here are 10 good LGBT books published locally in the last decade: 
Tingle: Anthology of Lesbian Writing (2021) edited by Jhoanna Lynn B. Cruz (P295)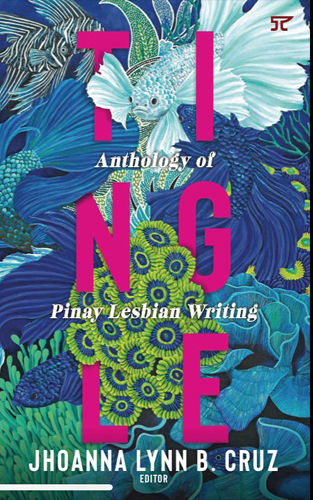 ADVERTISEMENT - CONTINUE READING BELOW
Say "tingle" over and over again, and you'll eventually figure out that its pronunciation is close to the Tagalog word for "clitoris." The pun, of course, isn't lost on us as this anthology of 45 literary works by Filipino lesbians promises not only to tingle your senses, but also finally shine light on stories about and by women-loving-women—especially in a gay-centric world of queer writing. The book, which was conceptualized back in 2015, is a long-time coming that "some of our lesbian writers have either stopped writing or stopped being a lesbian," editor Jhoanna Lynn B. Cruz said in her introduction. 
Available on Anvil Publishing and Shopee.
Don't Tell Anyone: Literary Smut (2017) by Ian Rosales Casocot and Shakira Andrea Sison (P395)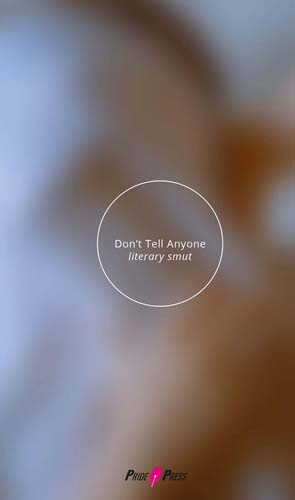 ADVERTISEMENT - CONTINUE READING BELOW
Recommended Videos
Don't Tell Anyone is a collection of 12 erotic stories by award-winning Filipino writers Ian Rosales Casocot and Shakira Andrea Sison. The first half by Casocot, "All the Loves of My Life," delves into what it means to be gay in a rural setting in the Philippines. The other half by Sison, "All My Broken I Love Yous," illustrates the complexity of love and sex—from exchanging glances with a co-teacher you met at a bookstore to dealing with the struggle of LDRs; the politics and dynamics of lesbian relationships; and even bits and pieces of feminist discourse. 
Available on Anvil Publishing, Lazada, and Shopee. 
Don't Tell My Mother (2017) by Brigitte Bautista (P199)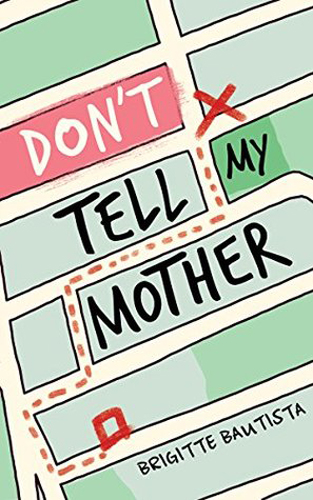 ADVERTISEMENT - CONTINUE READING BELOW
Software engineer Brigitte Bautista's debut novel Don't Tell My Mother was published in 2017 after her participation in Anvil Publishing's workshop on new-adult fiction under the Spark Books imprint. The lesbian narrative follows 19-year-old Sam, who is raised by an overly zealous mother. She becomes closer to neighbor Clara; and as the friendship grows into something else, living in a conservative Christian neighborhood makes things a lot harder. 
Available on Anvil Publishing, Lazada, and Shopee.  
Aura: The Gay Theme in Philippine Fiction in English (2012) edited by J. Neil C. Garcia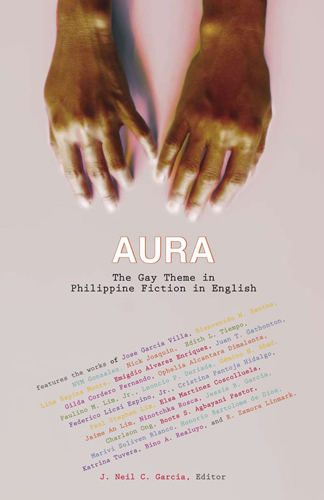 ADVERTISEMENT - CONTINUE READING BELOW
When it comes to Filipino queer literature, gay writing traces its roots to the famous Ladlad series edited by J. Neil Garcia. The first anthology was released in 1994, followed by two more collections of creative works in 1996 and 2007. Garcia also released cultural criticism on gay culture and queer writing in 1996 and 1998. In 2012, he put together a collection of gay-themed short stories and novel excerpts written in English, "which is to say, the literary imaging of male homosexuality in our country's anglophone tradition," according to his introduction. The book includes works by Jose Garcia Villa, Nick Joaquin, Edith L. Tiempo, Ophelia Alcantara-Dimalanta, Gilda Cordero Fernando, R. Zamora Linmark, Ninotchka Rosca, and Bino A. Realuyo. 
Available at second-hand online bookstores. 
Talong/Tahong: Mga Kwentong Homoerotiko (2011) edited by Rolando B. Tolentino, Romulo P. Baquiran Jr., Joi Barrios, and Mykel Andrada (P80)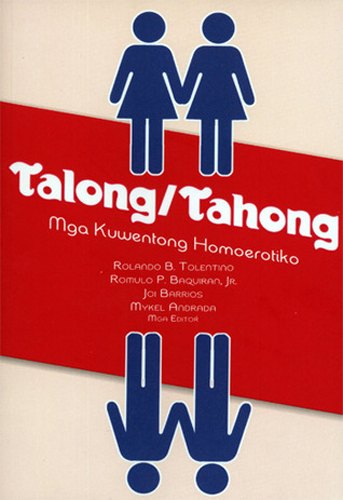 ADVERTISEMENT - CONTINUE READING BELOW
Like the title suggests, Talong/Tahong is a collection of short stories exploring homoeroticism. Some of the titles include Chuckberry Pascual's "Lazaro," which plays around with relation of homosexuality with the images of a rosary to convey religion; Mari Santiago's "Kislot," which follows the sexual fantasies of a bisexual character; and Rolando B. Tolentino's "A. (para kay jm).," which is told in the first-person point-of-view of someone who frequents a gay bar and falls in love with a dancer. 
Available on Anvil Publishing. 
The Queen Lives Alone: Personal Essays (2012) by Ronald Baytan (P200)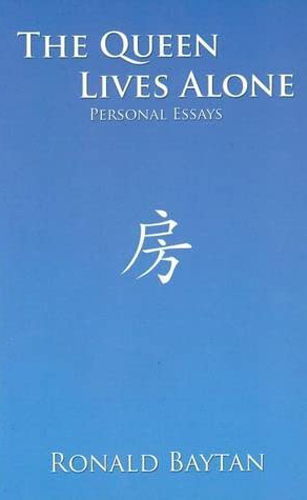 ADVERTISEMENT - CONTINUE READING BELOW
Five years after his collection of poems titled The Queen Sings the Blues, Ronald Baytan came out with a book of autobiographical narratives and personal essays. It talks about gender, mother-and-son relations, and intersectionality of sexuality and ethnicity of a Chinese Filipino gay man. Like his first book, Baytan boldly appropriates the word "queen" amid an effeminophobic gay culture. 
Available on UP Press, Lazada, and Shopee.
Ang Autobiografia ng Ibang Lady Gaga (2015) by Stefani J. Alvarez (P190)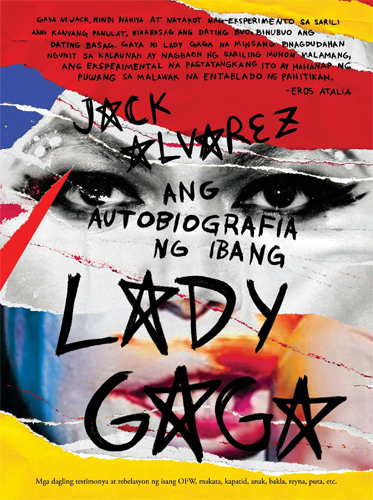 ADVERTISEMENT - CONTINUE READING BELOW
Ang Autobiografia ng Ibang Lady Gaga was first released as a self-published book in 2012; then printed and distributed by Visprint in 2015, when it was awarded Best Book of Non-Fiction Prose in Filipino at the 35th National Book Awards. The collection includes 90 essays on what it means to be a queer migrant worker in Saudi Arabia. "Hindi parang pagmememorya ng song lyrics ang pag-alala sa mga karanasan, kundi parang pagnonovena. Parang ritwal," says the author in the introduction. 
Available on Shopee. 
Bagay Tayo and Hindi Bagay (2018) by Jerry B. Gracio (P400/set)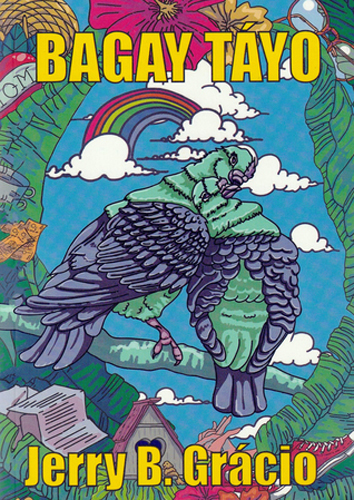 ADVERTISEMENT - CONTINUE READING BELOW
When it comes to love, there's nothing quite as captivating as reading a story based on reality.  This two-volume series features Jerry Gracio's exchanges with his same-sex partner, told in essays for the first book (Bagay Tayo) and in verses for the second (Hindi Bagay). Not your usual love story, it also sheds light on the concepts and abstractions surrounding love and, ultimately, life. 
Available on Avenida. Also available as free e-books through Gracio's Twitter. 
Riverrun: A Novel (2020) by Danton Remoto (P974)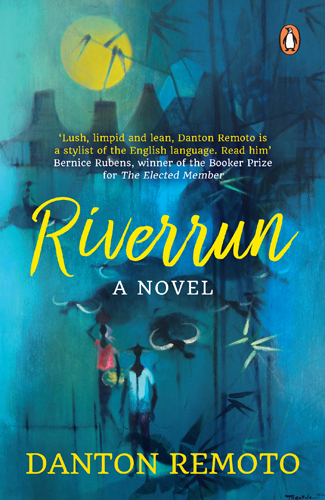 ADVERTISEMENT - CONTINUE READING BELOW
This memoir by Danton Remoto follows the life of a young gay man growing up amid a dictatorship. In a SPOT.ph article by the author himself, it was revealed that Riverrun was first drafted in April 1993, but was published locally through Anvil in 2015. It was reprinted and distributed by Penguin Random House South East Asia in August 2020. 
Available on Fully Booked's Lazada and Shopee. 
Wildfire (2021) (P235)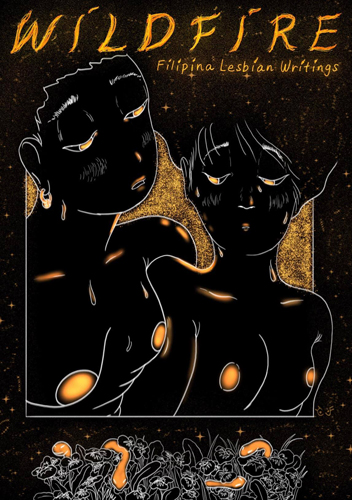 ADVERTISEMENT - CONTINUE READING BELOW
Gantala Press has been making great strides in championining Filipina feminist works since 2015. They push stories of women from all sectors, including Makisawsaw: Recipes x Ideas, which is a one-of-a-kind cookbook shedding light on women contractual workers of condiment-maker NutriAsia; Saloobin, which includes poems, songs, artworks, and essays by women political prisoners; and Talinghaga ng Lupa: Mga Tula, which is a collection of poetry written by Filipina farmers in their own Philippine languages. Their latest offering, Wildfire: Filipina Lesbian Writings, features work on "love, courage, and resistance." It includes poetry, prose works, visual arts, a screenplay, and comics by high school and college students, professionals, and workers. 
Available soon on Gantala Press.
Hey, Spotters! Check us out on Viber to join our Community and subscribe to our Chatbot.
Share this story with your friends!
---
Help us make Spot.ph better!
Take the short survey
Load More Stories