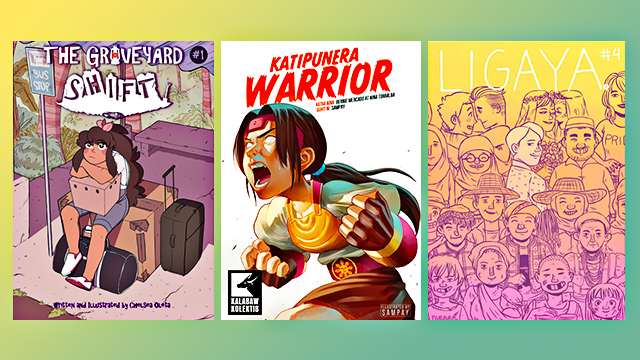 (SPOT.ph) Comics have gone a long way from punchlines in single strips to full-blown universes. And the Philippine comic scene hasn't been left behind either. Don't think there's anything beyond the old-school dailies? Let these 10 wonderfully illustrated titles from Filipino creators change your mind. For this list, we round up a couple gripping stories told through gorgeous illustrations that we think would definitely be great for the small screen as well. Yup, there's a whole lot more beyond Trese. Best part? You can check out the vivid worlds of all these comics and more for free on Penlab.Ink, the digital platform for komiks.
ADVERTISEMENT - CONTINUE READING BELOW
Also read:
10 Popular Pinoy Comics You Need to Read on Penlab.Ink
Let's Compare: The Creatures of Trese and the OGs of Filipino Folklore
10 Best-Selling Comics You Need to Check Out From Komiket
Enter beautiful new worlds with these 10 gorgeous Filipino comics:
Champion of the Rose by Cat Aquino and Dominique Duran
ADVERTISEMENT - CONTINUE READING BELOW
Recommended Videos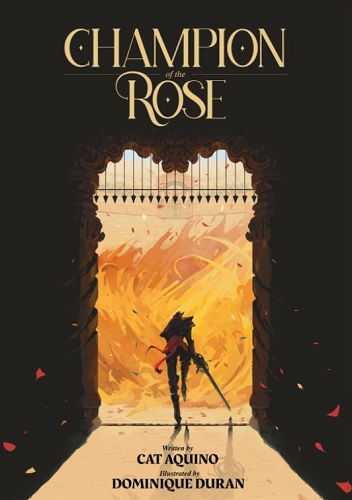 With every page in full color, this comic would be peak every-frame-a-painting material if it were ever adapted for the screen. It is set in a fantastical version of colonial Philippines called the Empire of Sagrada. There, the King's daughter has been put up by her father as a prize for a deadly tournament—except that she has her dreams of ruling alone. She then connives with a trans swordsman—who has his own reasons for joining—in a ploy to become her own champion.
ADVERTISEMENT - CONTINUE READING BELOW
Read the preview on Penlab.Ink.
Katipunera Warrior by Bernie Mercado, Nina Torralba, and Sampay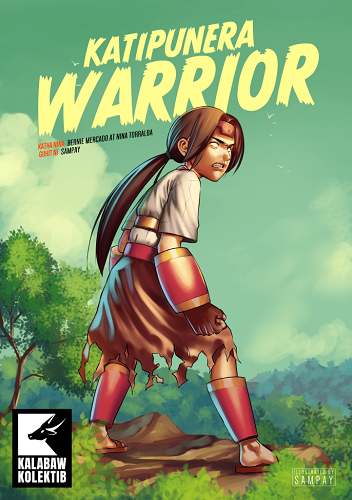 In rich black-and-white illustrations, this still-continuing saga follows a child as she defends her home from enemies, with help from strange spirits. The young warrior is the sole survivor of strange events that ended her whole village. She is saved by others but shunned for her supposed cursed origins. Add the fact that this version of colonial Philippines is plagued by demonic ape monsters and you've got a rich world with lots to explore. The old-school inked-like art takes us back to the comics we used to read as kids—mixed with an updated digital edge.
ADVERTISEMENT - CONTINUE READING BELOW
Read the series on Penlab.Ink.
Thicker Than Water by Dominique Duran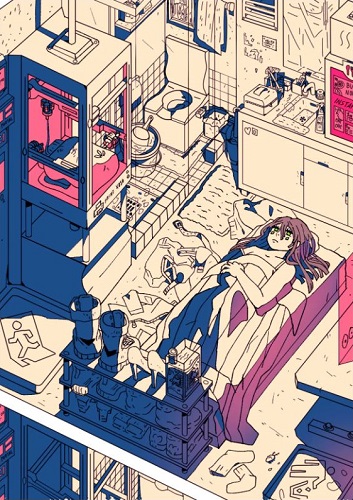 From the same illustrator that gave Champion of the Rose its rich setting comes a oneshot tale with great depth. Set in a Philippines that now lives underwater after the surface has been rendered unlivable, this quiet tale follows a young woman who exits her new home in search of her mother. There is no dialogue in this one, only an unexpectedly colorful and vibrant world that definitely has us hoping we could explore it more. We totally see this take on post-apocalyptic Philippines in a Midnight Gospel-esque series.
ADVERTISEMENT - CONTINUE READING BELOW
Read the oneshot on Penlab.Ink.
Patay Kung Patay from Kowtow Komiks and Kwanimation Studios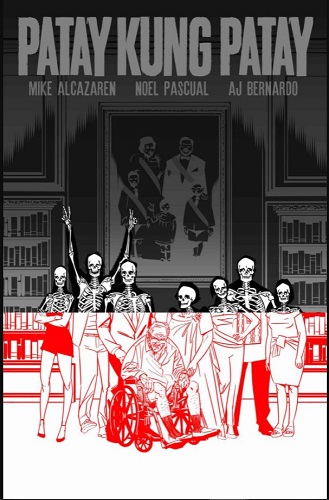 A murder mystery, folklore, and social commentary blend together in this literally graphic novel. The illustrations are done entirely in black and white—with a very fitting touch of red here and there. It follows a media crew as they cover a party held by an elite family on their hacienda. Shit hits the fan when the night reveals an army of the undead bent on revenge. The media crew find themselves at the center of it all, trying to figure out who the bad guys really are. Imagine if this became an animated series that still follows the unique OG art style.
ADVERTISEMENT - CONTINUE READING BELOW
Read the series on Penlab.Ink.
The Graveyard Shift by Chelsea Oleta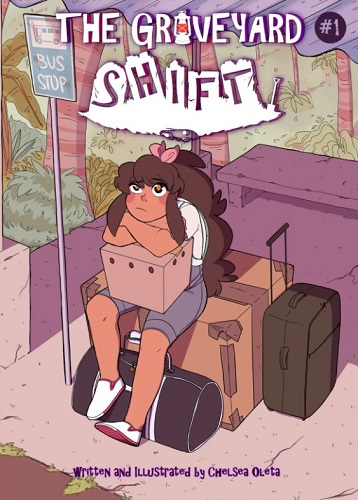 Maya has moved to a small town in the U.S. where her mother now works as a nurse. Don't be fooled by the average Fil-Am story though—Maya and her mom are both mangkukulam, a.k.a. they practice sorcery. And as it turns out, the small town they live in is exactly the strange type of place full of strange creatures that need their magic. We're getting huge Gravity Falls vibes from this one—even the art style feels so alive it's practically animated at times—but it is definitely it's own unique Filipino take.
ADVERTISEMENT - CONTINUE READING BELOW
Read the series on Penlab.Ink.
Dapit Hapon by Warehouse 6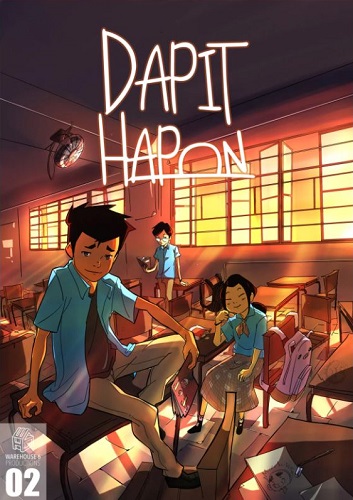 Memories of walking home from school with friends in the late afternoon sunlight—getting into all sorts of antics before actually heading to your house—are arguably the best ones most of us had growing up. In Dapit Hapon, 13-year-old Nemo is the perpetual second-placer in his school. One day, he finally gets the opportunity to walk home with his fave classmate RapRap, only it turns out Mimay, his completely unaware mortal enemy (she is the top student), is RapRap's walking-home buddy. The once-bullied Nemo must now learn what it is to make, and even have, friends. Told in a simple but detailed black-and-white, this nostalgia-tinted tale will definitely take you back.
ADVERTISEMENT - CONTINUE READING BELOW
Read the series on Penlab.Ink.
Nagmamahal, Maria Clara by Marianie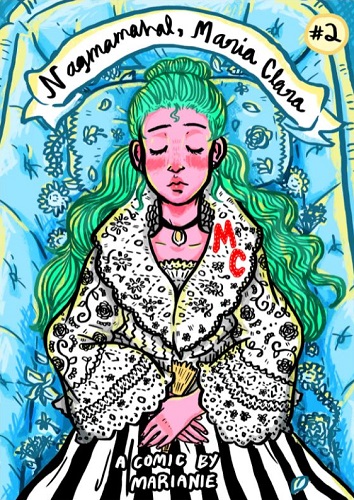 What if Jose Rizal's Maria Clara suddenly finds herself transported to modern-day Metro Manila? And then promptly becomes a showbiz star? Yup, that's the crazy interesting story at the center of this series. Aside from the cool plot, we also love the unusual color treatment! We didn't know a green-haired Maria Clara made sense until now. Note that the pages itself are in shades of black and white but if an animated adaptation ever happens, those vivid colors are a definite must.
ADVERTISEMENT - CONTINUE READING BELOW
Read the series on Penlab.Ink.
Sagala by Tori Tadiar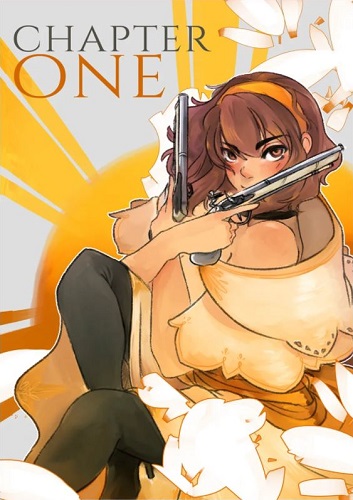 Colonial Manila takes on another grand form in this richly illustrated series by Tori Tadiar. Two orphaned siblings, a soldier in the Guardia and a feisty gunsmith, end up in the Palacio after saving the life of the new ambassador. In this rich world of Colonial Manila—with a futuristic edge—the two must deal not just with the new ambassador from the colonial powers, but also the mysterious courtesan he is paired with. Except it seems they are far more entangled in the city's powers than they think. There's fantasy, mystery, and gorgeous costumes. Someone make an animated series already.
ADVERTISEMENT - CONTINUE READING BELOW
Read the series on Penlab.Ink.
Ligaya by Ligaya Komiks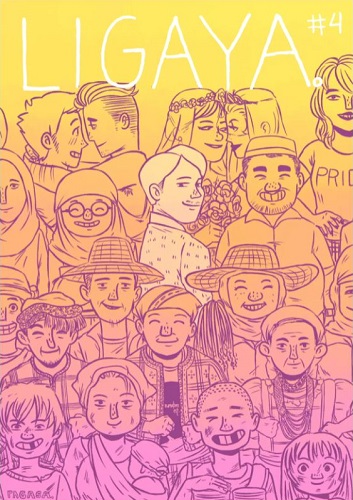 Three college kids. One Metro Manila. This sometimes irreverent, sometimes serious take on life in Metro Manila—complete with detailed and somehow hilarious illustrations of the city—is a cool look into the gig scene. Oh, and did we mention Jose Rizal's ghost pops up once in a while to add some fun commentary? Yup.
ADVERTISEMENT - CONTINUE READING BELOW
Read the preview on Penlab.Ink.
Little Wolf by Cat S.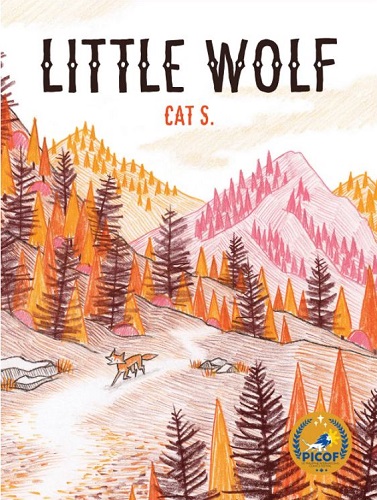 You know how sometimes comics and cartoons can take you to a quiet space in your mind? That's the type of feeling you get from the Little Wolf, an official selection to the first Philippine International Comics Festival. In a wondrous forest—that would also make a great cartoon setting, just sayin'—lives a curious little wolf. Follow him as he goes around the world discovering the little things that make living what it is.
ADVERTISEMENT - CONTINUE READING BELOW
Read the preview on Penlab.Ink.
Hey, Spotters! Check us out on Viber to join our Community and subscribe to our Chatbot.
Share this story with your friends!
---
Help us make Spot.ph better!
Take the short survey
Load More Stories