The Best Reactions to Bench's Short Film, 'Amoy Kita'
Kudos for waving the rainbow flag!
(SPOT.ph) Last week, Bench and award-winning ad agency TBWA\Santiago Mangada Puno released a short film called Amoy Kita, about a student who struggles to hide his sexuality from his father as he falls for a boy in school. As for the ending? Let's just say very few people saw it coming. Watch this:



With the video garnering more than three million views on its first day, many have expressed their feelings and wit on Facebook and Twitter. Here are some of the best reactions we found online:

He's hardly the only person who feels the same way.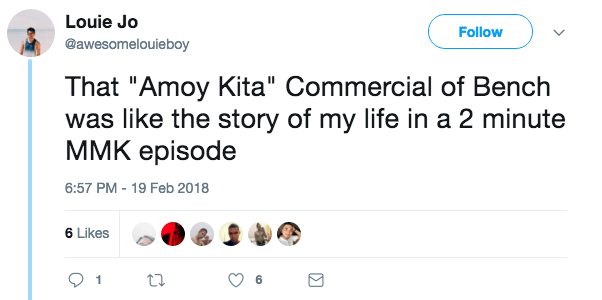 You know your parents' love is unconditional when they tolerate your hygiene habits.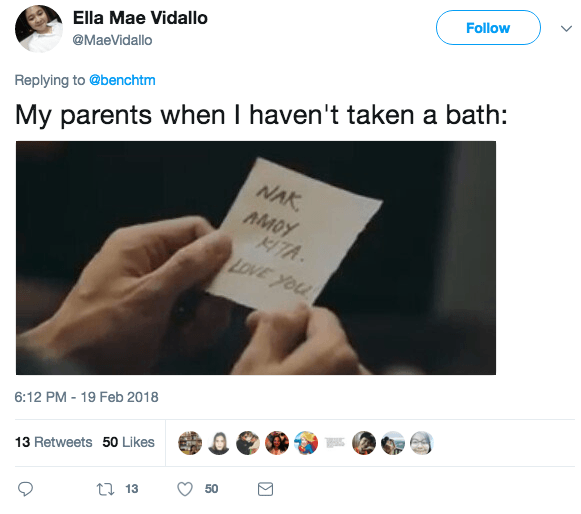 Things got all too real and familiar for this kween.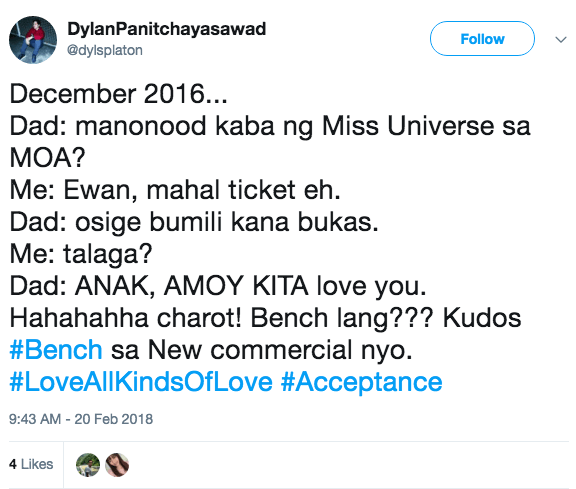 Someone has clearly won at life!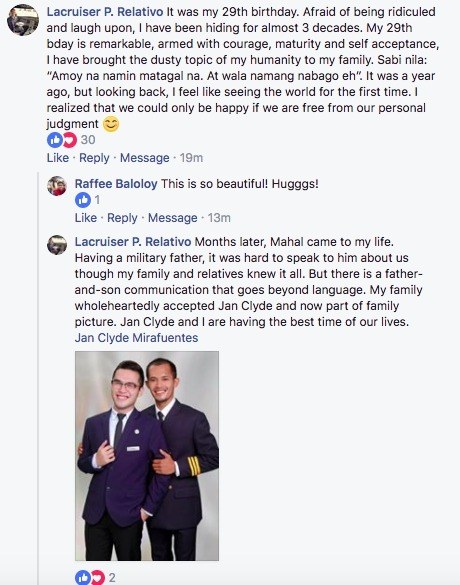 We all just want to be loved and accepted, especially by our parents.





Let's be real here: Nothing beats having your crush beside you.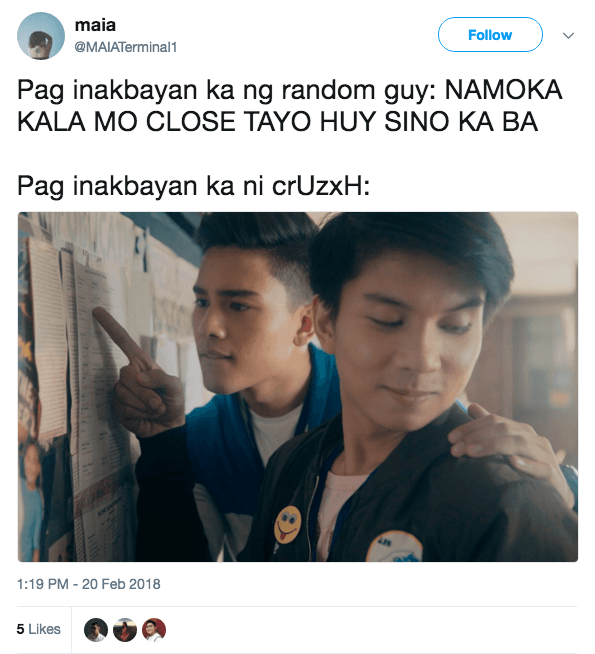 Bench babies know exactly what this fella is talking about.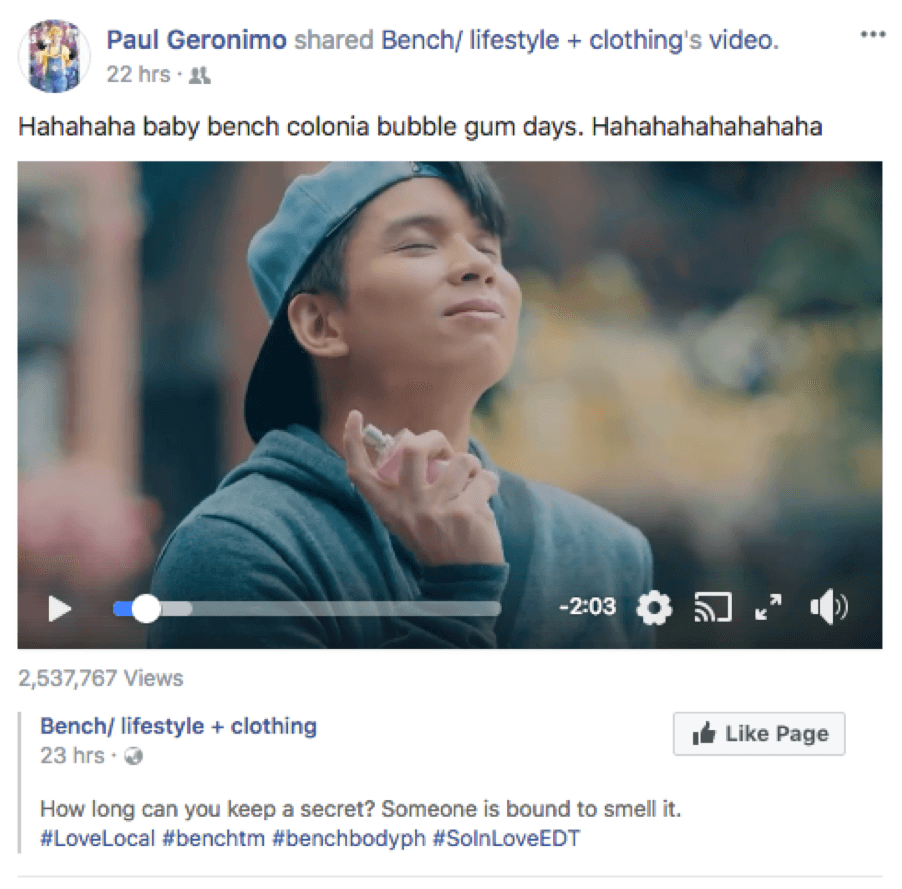 #AmoyKita also applies to moms who know where we were and what we did last night.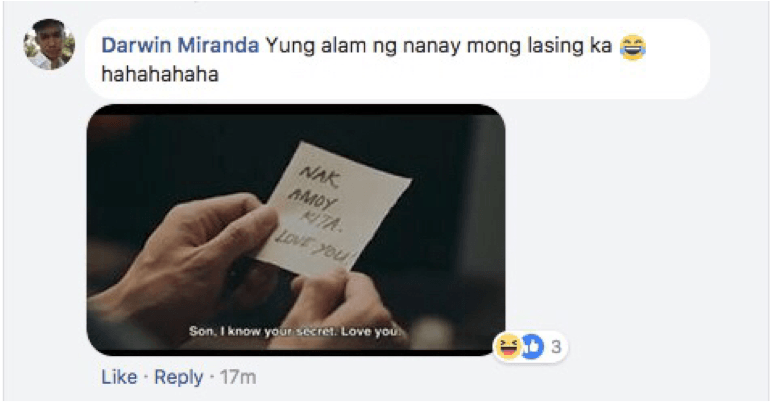 On a more serious note, a simple ad can help spark a conversation about a very important discussion. This is one of them.




The best comments are the ones that really make you think and feel.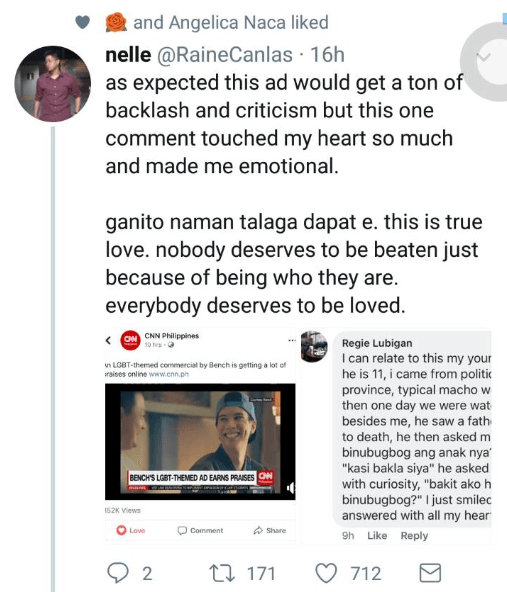 Follow Bench on Facebook and Twitter to see the rest of the comments!
This article is sponsored by Bench.