Wait, What? Frank Magalona's Pop-Up Bar Has a Suspended Rube Goldberg Machine
Yep, it's as awesome as it sounds.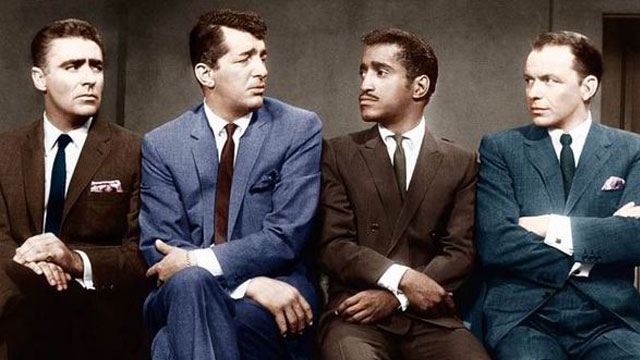 Music scion and visual artist Frank Magalona presents The Mind Fact, the second leg of the Axe Black Pop-Up Bar Series that celebrates the new Axe Black, a subdued fragrance for the understated man. He will be pouring out his creative juices to show his take on the understated world of Axe Black at the Mind Museum, this coming July 22.

As an AXE Black Ambassador, Frank is the embodiment of the AXE Black Man's cool and collected character. He has teamed up with PR expert Raymund Gutierrez and Boys Night Out's Tony Toni to bring to life their science-themed bar.

The best part? The team built their own version of a Rube Goldberg Machine! For those who aren't familiar with the concept, this is how the machine's supposed to work:


Video via Ok Go

Pretty rad, right? Frank promises to blow our minds with his version, and he's inviting us to see it for ourselves when it opens next week. Besides, The Mind Fact will also feature...


The Makey Makey. A fun new invention of the 21st century that was originally funded by Kickstarter, the Makey Makey turns everyday objects into buttons! Frank and his team will be using Makey Makey tech to create an interactive art installation.
Music Featuring Beats and Brass. To add to the understated ambience, a collective of musicians will take the stage to showcase their variety of talent, from experimental beatmakers to brass musicians.

Photo via BuwanBuwan Collective Facebook page


Bite-Sized Gourmet Sandwiches. The event will be catered by Baguettini, who will be serving delicious, bite-sized gourmet sandwiches to guests throughout the evening.

Photo via Baguettini Facebook page


Portrait Portal. This is not your everyday photobooth. Using a collection of mirrors, the walk-through art installation will definitely inspire some self-reflection amongst guests.
Visual Art Displays. As a UP Fine Arts graduate, Frank shows his passion through a collection of art displays created by fellow Filipino artists that will decorate the walls and ceilings.
Video Installations. The digital age has permeated the art scene, and you'll get to experience some of the latest examples in multimedia art amidst science displays, good music, and delightful drinks.
Kolorproof Cocktail. This enticingly sweet cocktail designed by Frank's team will be served all evening and is appropriately colored black to match the evening's aesthetics.
Ice Cold Beers. To quote Outkast, "What's cooler than being cool? Ice cold." That's just how we like our beer, as the evening will only offer the coldest of brews all night long.



With his venture, Frank aims to merge his artistic taste with science. "The Mind Fact" will showcase his genius without compromising his much-touted appeal. Watch the video below to see more:



This upcoming AXE Black event has a strict invite-only policy, but if you wish to be on the guest list, you can log on to www.axephilippines.com/axeblackbar. You can also follow AXE Philippines on Facebook and use the hashtags #AxeBlackFrank and #LessEffortMoreStyle. See you there!