WATCH: Why It's Perfectly Okay To Be Single During The Holidays
This McDonald's holiday video is the new anthem for singles.

(SPOT.ph) You might feel that the holiday season isn't single person-friendly, but take refuge in the major truth bombs revealed in the video above. Sure, having someone to spend Christmas with would be cool. But being single isn't as bad as nosy relatives who are overly concerned with your love life say it is.
In fact, Christmas might be the best time to celebrate your singlehood. You can attend the party where all your exes are without ruffling feathers, your time isn't split between your partner and your friends and family, and you are free to meet and mingle with other singles who are probably living up the single life—just like you!
The single life is best exemplified by McDonald's' latest campaign. In celebrating singlehood over the holidays, McDo offers desserts and drinks that rival any sweetness you might be missing because of the absence of a significant other. The season is made more delightful with the help of McDonald's desserts and drinks like the Holiday McFlurry flavors (McFlurry with Sans Rival, McFlurry with Oreo Matcha, and McFlurry with Oreo), as well as other favorites like the McCafé Iced Coffee, Hot Fudge Sundae, and McFloat.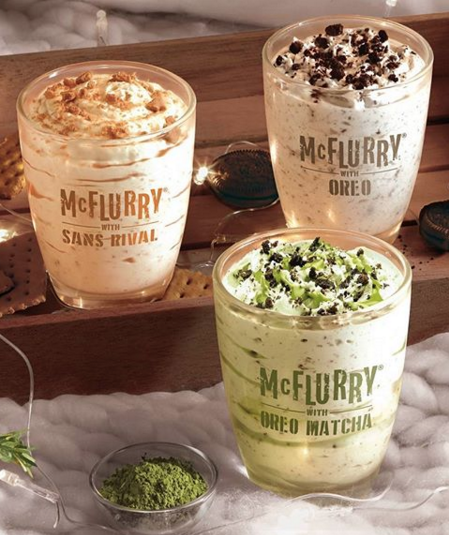 Follow McDonald's on Facebook.