10 Things Pinoy Millennials are Not, According to a Millennial
For starters, we're not as spoiled and entitled as you think.
(SPOT.ph) Narcissists, selfie maniacs, over-privileged—millennials always get a bad rep. We're nowhere near perfect, but we contribute to society more than many realize; and when it comes to our families, we work tirelessly to give them a more comfortable life. So generalizing us as entitled is really basic, fam. Below are ten misconception-breakers about our generation.

For starters, labeling us. We're not really into that.
"Ah, because he/she is a millennial." Labels are for bottles. We don't want to be branded as this, or as that. How'd you like it if you were called old and wrinkly all day long?

We don't have unli-money for parties and vacations. Staying at home is the GOAT.
Parties and getaways are fun, but don't assume that all we live for is tugs-tugs and adventures. We also know how to prioritize our finances; there are many times when staying at home is not only practical but, really, the best.

We're not as entitled as you think. We actually prefer to pamper our parents over ourselves.
We are independent, but we're still your typical Filipino sons and daughters, having a soft spot for our folks. We work our butts off and set aside cash to splurge on them, too.



We don't hate working in offices. But we loathe the traffic getting to them.
Just because some of us are home-based professionals doesn't mean we can't handle working in offices. It's just traffic in the country has zero chill. Given the chance, we'd love to work anywhere we can flourish and make new friends.

We don't request for office perks just because we're entitled to them.
If we ask for gym membership for example, we are not feeling entitled; we just know that good health equates to better work performance. We keep it 100 when we're working.

We're not afraid of marriage. We just prefer to take care of our finances first.
"Ang pag-aasawa ay hindi parang kanin na kapag isinubo mo at napaso ay iluluwa mo." We take our parents seriously. Good financial health is a key component of a happy marriage, so we work, save, repeat, and get hitched.

We don't do '#trending' activities to look cool. We are trying to find a new hobby.
We're geeking out on archery, cross fit, cycling, hiking, or paleo for a reason. We're not as shallow as others think! If we try an activity that is considered to be trendy, we're just looking for a new hobby or lifestyle where we can slay.

We aren't materialistic. We actually work hard because we don't want to eat 49ers for life.
We work and sweat like an MRT commuter on a summer day because we want to make it to the top. In this economic rollercoaster, we know that faking it to make it is not an option.

Our financial management skills aren't basic.
Many of us are regular casualties of "petsa de peligro." Fortunately, there are available digital banking products with features that help us monitor our finances. For example Visa, with its online services, helps us with our financial management skills.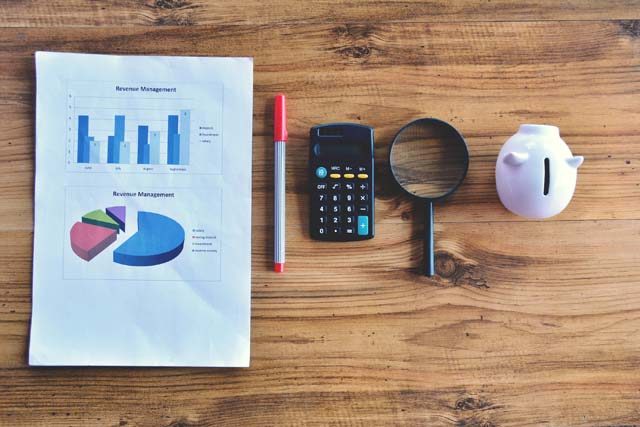 We're tech nerds but we're kind of old school when it comes to our money.
We may break away from the classics but not all the time. Exhibit A: paying bills and shopping. We have this irrational technophobia; many of us still pay and shop using cash even if there are more convenient alternatives like credit cards.

As we grow older, more responsibilities mean more reasons to step up. Next time you go out to pay bills or to shop, go cashless, keep up with the times and use that plastic. And since you're doing that anyway, #StepUp and go cashless with Visa —besides, it's much better to have your cash on hand as an emergency backup. With Visa, you take a modern step toward payment and finances. That's lit. Besides, why stick to almost extinct methods of payment if you can do the exact same thing only more convenient and fast? It's time to stay financially woke.

There are dozens of benefits of going cashless; Visa sums it best with this short video: