13 Online Buys Your Dad Will Love
Last month was all about Mom. Now, it's Dad's turn.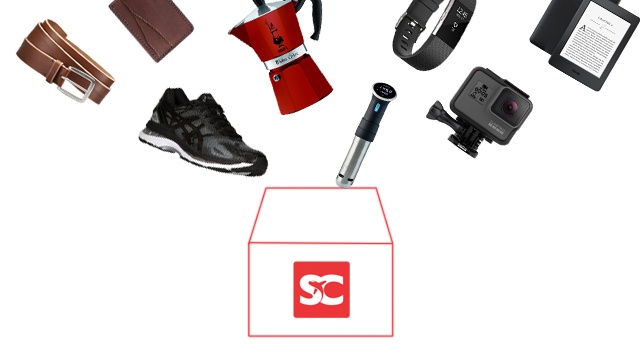 (SPOT.ph) As a kid, your dad did a lot for you—from checking under the bed for monsters, to telling bedtime stories every night, to endless hours spent playing games. On top of that, he was always ready to give a hug and a kind word. Over the years, you grew up and changed, but your father's support and great advice never did.
There are just so many reasons to be thankful for the big guy. With Father's Day coming up, this is the best opportunity to show him just how much by giving him something extra special. If you can't get it here, then we're pretty sure you'll find it online in the U.S. Sometimes it's even cheaper than buying locally.
To help you out, we did a little research on what people like to buy for their fathers. Here's a tip: to get it delivered to the Philippines, try Shipping Cart, a service that lets you shop in the U.S. and ship to the Philippines. You can forget about pestering your balikbayan friends to hand-carry your stuff home or paying exorbitant international shipping fees.
Shipping Cart gives you a free U.S. address, which you can use as your delivery address when you shop from online shops like Amazon or eBay. Once your stuff arrives to your Shipping Cart, you have the option to consolidate (for free) and ship your dad's loot straight to your front door via air or sea cargo. Shipping Cart has affordable shipping rates that can go as low as $12.99, though we like to think the convenience is priceless.
Here are the top 13 online buys for dads that are flying off the racks this June: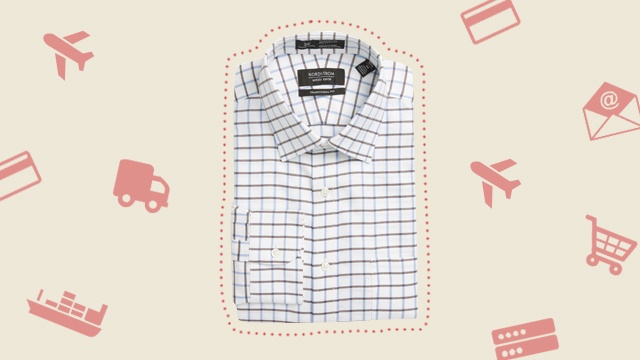 Smartcare Traditional Fit Check Dress Shirt
Whether it's for an important meeting or a special occasion, this checked dress shirt from Nordstrom.com is a useful addition to your dad's wardrobe. Its regular fit allows for some breathing room. And because it's wrinkle-free, he can also move freely and feel confident that nothing will mar his understated elegance.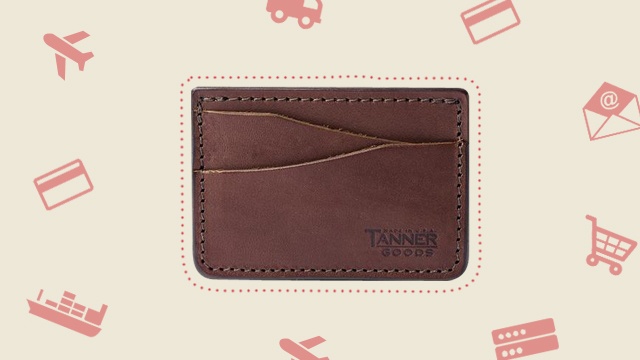 This well-crafted gentleman's wallet from Tanner Goods is made of Meridian English bridle leather, and works well for those who feel more secure carrying their cash and cards in their front pocket. Minimalist in design with its 4-card slots and a single pocket to slip cash in, it also lends a touch of the rugged outdoors to your dad's whole look. It's a stylish accessory that makes no bones about its masculinity.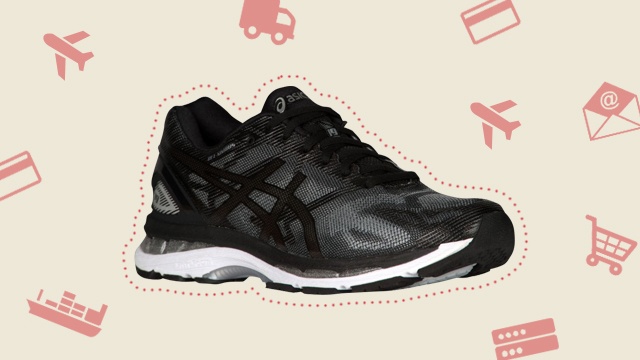 See Dad run! These comfy, light, and durable pair of running shoes will have the boss man running for miles without fear of injury. The Asics GEL Cushioning Systems for both the heel and the forefoot will absorb any unnecessary impact. They're a sleek looking pair, too.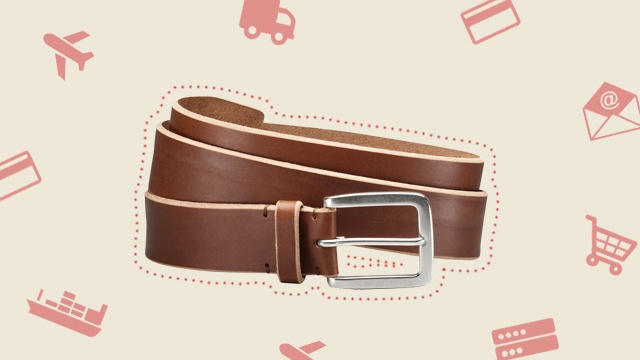 Dispel the notion that a belt isn't just a contraption for holding loose pants up with this steerhide offering from Allen Edmonds. With laser cut sealed edges, this belt features a tough yet elegant nickel-free silver buckle. The classic tan color makes it a versatile accessory for the stylish father who is a cowboy at heart.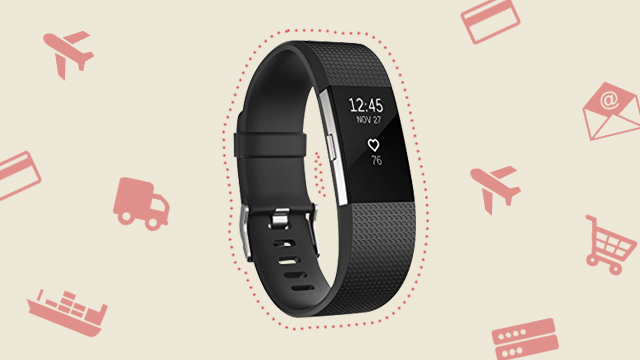 Fitbit Charge 2 Heart Rate + Fitness Wristband
Is your dad on the run? We mean literally not figuratively. This small but powerful gadget lets your dad monitor his heart rate, calories burned, and distance, among other things. If your father is all about keeping fit, this gift will go a long way.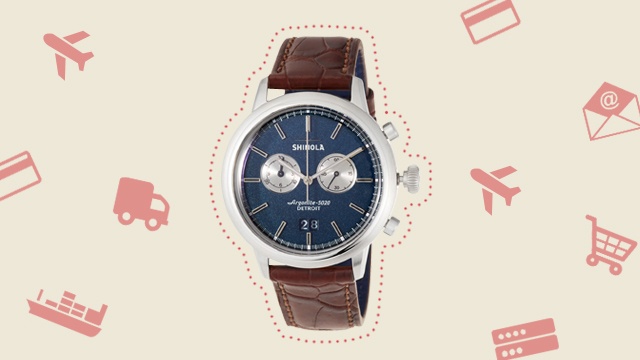 Shinola's Great Americans Series: The Jackie Robinson Limited Edition Bedrock 42mm Watch
Old school meets modern chic in this statement timepiece from the Detroit-based watch company, Shinola. A tribute to Jackie Robinson, the first African-American baseball player, this durable watch features a midnight blue dial and a buckled alligator strap—a good-looking accessory to compliment your dad's impeccable fashion sense.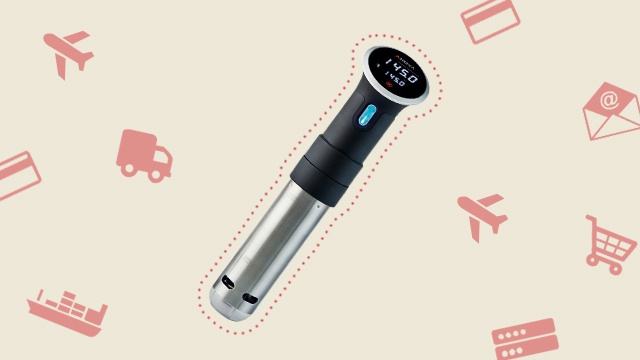 Anova Culinary Bluetooth Sous Vide Precision Cooker   
This is for the foodie dad that pulls no stops when it comes to his territory: the kitchen. He never says no to a culinary challenge. When it comes to sous vide, this handy gadget is all he needs for absolute temperature control. What's even more amazing is this nifty kitchen gadget has bluetooth connectivity so he can monitor and cook on the go.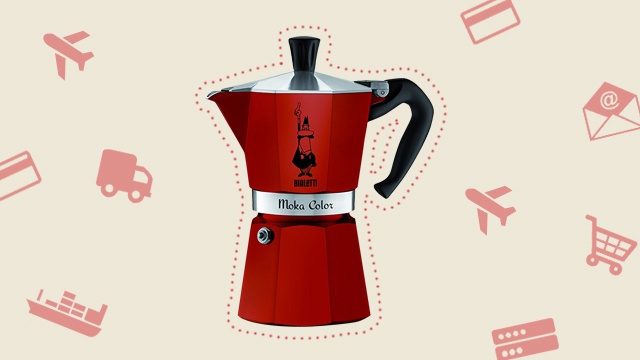 Bialetti Moka 6-Cup Espresso Maker       
From the household name in stovetop brewing comes the Moka 6-cup Espresso Maker. This will perk up your espresso-loving dad in the wee hours of the morning. If you're lucky, he may just spare you a cuppa.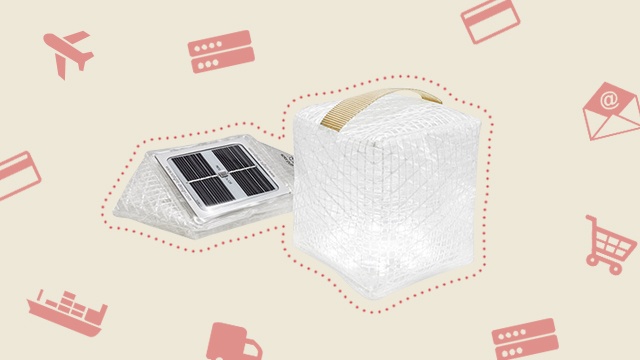 SolarPuff by Alice Min Soo Chun
This is for the dad that loves the great outdoors. This foldable solar-powered lamp is a godsend on dark nights when moonlight just isn't enough. Great for brownouts at home too. Plus, it lasts for 8-12 hours.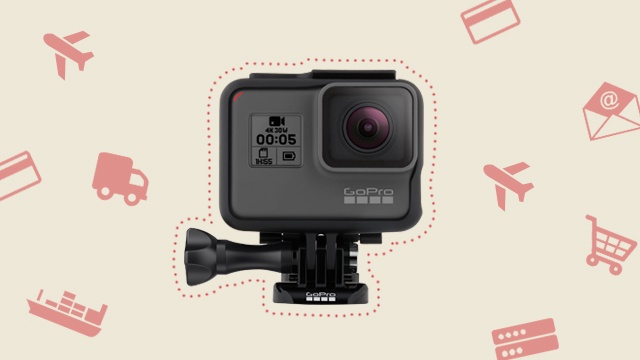 If your dad insists on capturing every single moment on video or in photos, then this is the ideal gift. The GoPro HERO5 will go anywhere and everywhere with your dad. He can take this powerful camera when he goes diving or fishing, trekking, or even just capturing his family goofing around at home.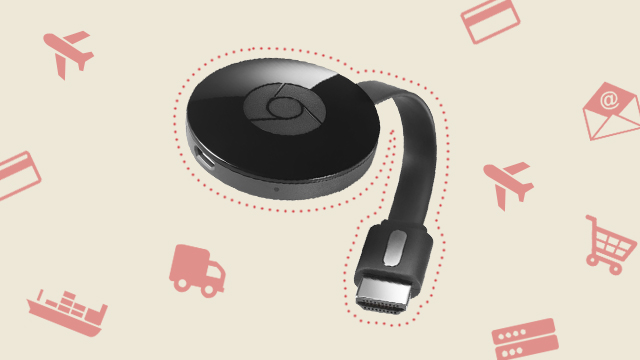 Every dad deserves his couch potato moments, and this is THE gift for those occasions. This gadget from tech giant Google will let him stream all his favorite TV Shows, videos, and his mobile apps in as easy as 1-2-3. The downside? You'll never get a chance to sit on his favorite recliner in front of the TV again.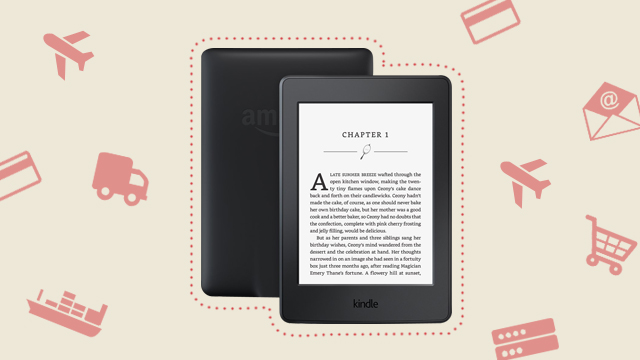 Your bookworm dad may scoff at E-readers, but when he has to lug a heavy duffel bag full of his favorite books to the next family vacation, he may change his mind. Give him an alternative with the closest thing to the written page with Amazon's Kindle Paperwhite. With its unbelievably long-lasting battery and glareless screen—even when he's doing some high noon beach reading—we're sure you'll have a convert.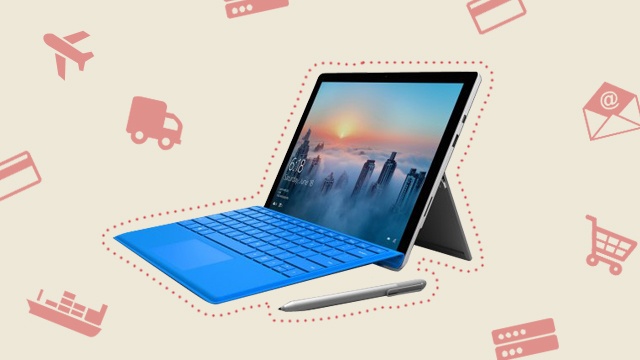 Perfect for the hardworking dad, this gadget looks like a tablet but works like a laptop. It's easy on the eyes with a 12.3-inch PixelSense display that's low in glare factor and high in contrast. A must have for the dad who likes to work no matter where he is.
That said, go ahead and pick a gift he'll really appreciate. If you don't think anything on this list will do, here are more finds for your dad. When you've made your choice, make sure to throw in a warm hug and a handmade card or drawing to show him that you remember, and that you'll never forget.
This article is sponsored by a Sponsor.