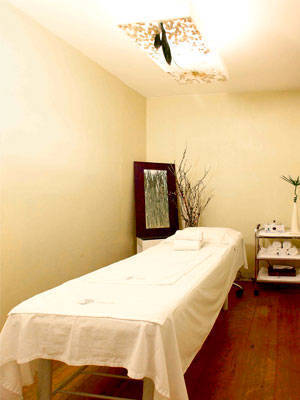 Who knew that the formerly demure Pinay, once hesitant to shave her leg hair or depilate her balbon arms and slight mustache would take to the Brazilian (wax, not model) like a plucked duck to water? The result: a rapid growth in Brazilian waxing services folliculating all over the city as part of spa and salon menus and even as standalone shops. Strip off your inhibitions and repeat after me: "Hair-free is carefree" in salons from Las Piñas to Boracay. Lay Bare Waxing   Salon Branches: Abad Santos, Aguirre, Banawe, Buendia, Commonwealth,   Congressional, Filmore, Katipunan, Las Piñas, Libis, SM Fairview, and   Ybardaloza. Visit www.lay-bare.com/locations.php. Contact info:   (0917) LAY-BARE, www.lay-bare.com Operation Hours: 9 a.m. - 9 p.m. daily How much to   shell out: P500 The lowdown: "Worried about horror stories where first-time hot waxers ended up with burnt skin, I was sold on Lay Bare's cold   wax jelly made of sugar, calamansi, and honey. I was horrified nevertheless:   there were so many customers during my first visit that I noticed the waxing bed was unkempt, with curly hairs everywhere! I informed the owner about it, and she personally contacted me to apologize. They've improved their cleanliness since then. A lot of my friends are now loyal customers. Lay Bare is like the value meal of waxing salons, complete with frequent flyer and discount cards." The verdict: Best price tag, cold wax technique, informative website, wide list of branches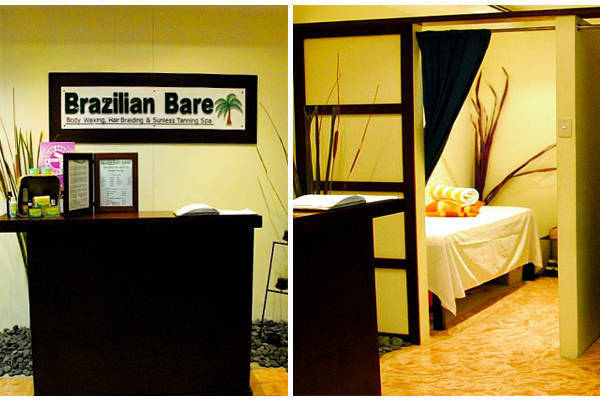 Brazilian   Bare Address: Heaven on the 5th, 5/F Rustan's Ayala Center,   Makati Contact info: (0922) 444-8498, (0920) 431-3087, (0923)   593-6737 Operation Hours: Mondays to Saturdays, 10 a.m. - 9 p.m.;   Sundays, 10 a.m. - 8 p.m. How much to shell out: P755 The   lowdown: "Rose the waxer didn't waste any time. As soon as I dropped trou, her wham-bam-thank-you ma'am approach jolted me into painful attention. I was used to the medico-verbal foreplay of The Strip, but Rose skipped the small talk and dived straight into the main event and pulled her cloth strips,   fast-and-furious style. Although I was a bit shell-shocked by her speed, she was done in 15 minutes flat, thereby quickening, instead of prolonging the pain. Although she gave me no post-Brazilian care, she gave me a tip: Touch your knees together when you pee to avoid the requisite post-Brazilian splattering." The verdict: Swift, no-frills service corresponding to the affordable price, beachy-bare and very modest interiors, two booths closed   by curtains, clean-enough but not spic 'n' span rooms, very basic lotions and   potions.

ADVERTISEMENT - CONTINUE READING BELOW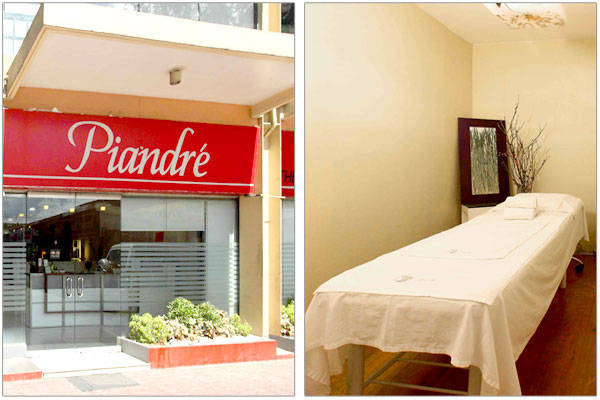 Piandré Branches:   Greenhills, Timog, Greenbelt, Salcedo Village, Del Monte, Libis, San Juan,   Ayala Avenue, and Alabang. Visit www.piandre.com/locators.htm for a   complete list of addresses and contact numbers. Contact info:   www.piandre.com Operation   Hours: 7 a.m. - 9 p.m. daily How much to shell out:   P865 The lowdown: "I go to the Libis branch and I always look for   Eden–she's the best! They use a hot wax technique that doesn't involve cloth strips. They tug off the hair using the hot molded wax. It's true when they say that waxing eventually gets less painful when you get used to it. I've been getting my Brazilian done here for three years and I now feel no more pain." * The verdict: *Professional waxers, swift service,   convenient locations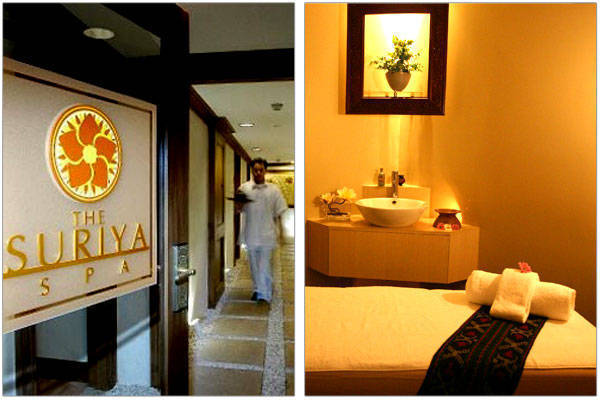 Suriya Spa Branches: Makati, Frontera   Verde, Hotel InterContinental Manila, Holiday Inn & Crowne Plaza Galleria, and Club Oasis. Visit www.suriyaspa.com/contact_us.html for   a complete list of addresses and contact numbers. Contact info:   (0917) 853-7767, www.suriyaspa.com Operation Hours: varies per branch How much to shell   out: about P1,100 for regular Brazilian, P1,400 for painless   Brazilian The lowdown: "For an additional P300, I opted for the   "painless" Brazilian service where they use a "painless" cream. I knew it was too good to be true–pain is pain, cream or not. You're better off saving P300 and popping a pain reliever tablet an hour before the wax job. But I still prefer this spa for my Brazilian because I love their oriental ambience and   facilities." The verdict: High-class spa amenities, relaxing   interiors, professional service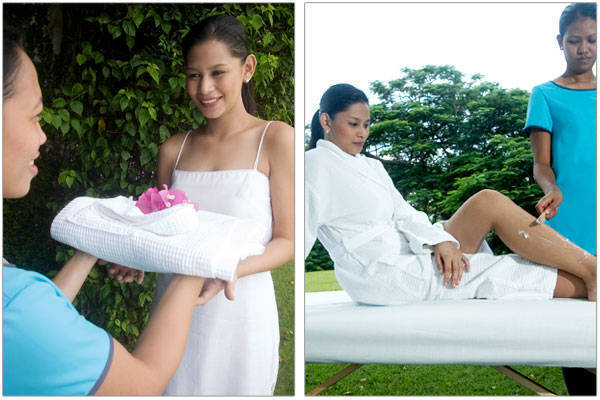 Spa Du Soleil Home Service Areas   covered: Makati, Taguig (BGC), San Juan, Pasig, Mandaluyong, Quezon City,   Marikina, Pasay, Binondo, Manila, Parañaque, and Alabang. Contact   info: (02) 381-9242 / (0922) 430-4999 / (0921) 257-6999 / (0915) 212-7999;   www.soleil.ph Operation   Hours: 1-10p.m. daily How much to shell out: P800 The   lowdown: "For the busy girl! Call for therapists to come to your doorstep with the whole caboodle: Mediterranean decor, portable music players, potpourri, and massage beds with fresh linen. Although their specialty is massage and scrubs, I was satisfied with the waxing service. It saved me from worrying about gas, traffic, road rage, and parking." The verdict:   Trustworthy home service, flexible equipment, friendly attendants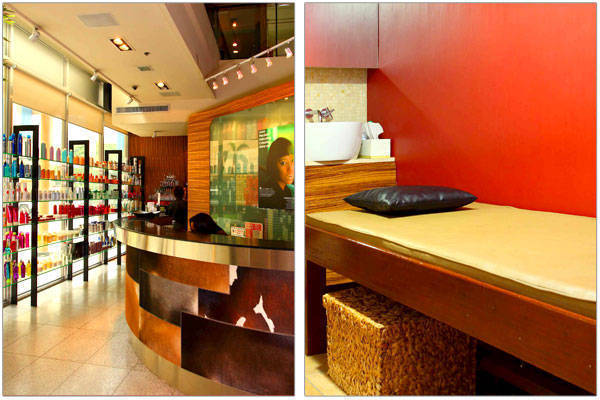 Basement Salon Branches: 2/F Power Plant   Mall Rockwell Makati; EDSA Shangri-La Mall Carpark, EDSA Contact   info: Rockwell Center: (02) 899-6666, (02) 898-2222; EDSA Shangri-La: (02)   638-2222, (02) 638-6666; www.basementsalon.com Operation Hours: 10 a.m. - 8 p.m. daily How much to   shell out: P950 for women, P1,500 for men The lowdown:   "Traumatized by hot waxing salons that left me with burned skin, I asked   for their cold wax technique. It soothes skin upon contact, so it felt more pleasant. Although some of my friends still prefer traditional hot wax to cold wax, I can't see myself going anywhere else for my Brazilian. The EDSA Shangri-La branch has private, closed-door rooms for the waxing service,   unlike other crowded salons where customers are separated by only curtains." The verdict: Private closed-door rooms, cold wax technique, good service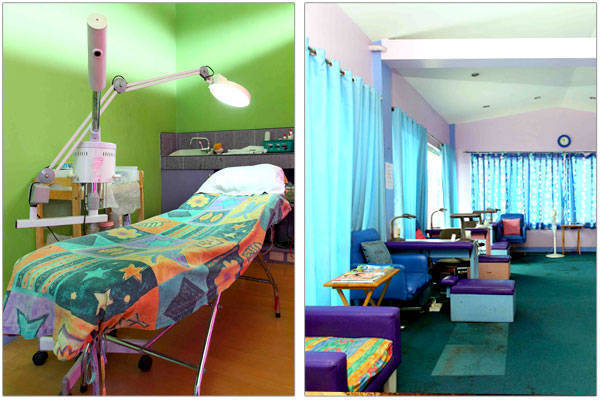 California Nails & Day Spa Branches:   Magallanes, Market! Market!, Libis, SM Pasig, Robinsons Galleria, Robinsons   Midtown, Festival Supermall, Cityland 10, BF Homes Pergola Mall, and Mall of   Asia (opening on April 16). Visit www.californianailsanddayspa.com   for a   complete list of addresses and contact numbers. Contact info: (02)   820-1569, www.californianailsanddayspa.com Operation Hours: varies per branch How much to shell out:   P700 The lowdown: "I prefer the Galleria branch where resident waxer   Hannah is the pro. She has a very light touch and does an excellent job. Even the post-wax plucking doesn't hurt as much. As for the interiors, although others may like their corporate-looking uniformed technicians and Paris   Hilton-esque purple and pink interiors meant to look like a Beverly Hills salon, I personally find it a bit tacky. I'm really happy with their service, so I guess I can look past the interiors." The verdict:   Excellent waxing service, professional attendants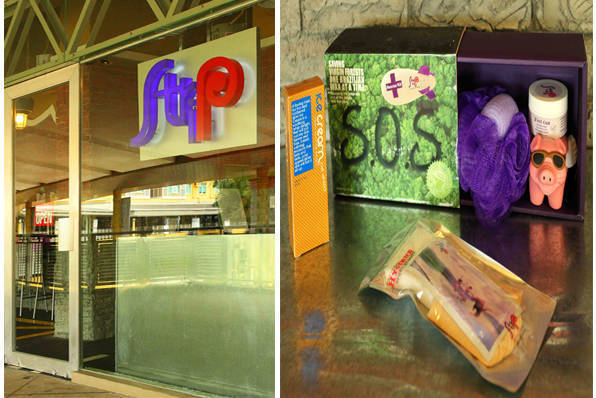 Strip Address: 2/F The Plaza at Serendra,   Bonifacio Global City Taguig; 4/F Greenbelt 5 Ayala Center, Makati Contact info: (02) 856-9145, www.strip.com.sg Operation Hours: 10 a.m. - 10 p.m. How much to shell   out: P1,800 for women and P2,500 for men The lowdown: "Entering   The Strip was like getting the key to the latest, hippest club. Clad in white uniforms and medical gloves, the attendees, a.k.a. "Striperellas"–some former nurses or nursing graduates–explain the process each step of the way, so the whole experience feels like a routine medical procedure rather than a shameful sin. Mine handed me a hygiene pack including wet wipes for that uh, clean, feminine feeling; instructed me to lie on a bed covered with my own disposable bedsheet; and talked me through the "procedure" so there were no surprises. The international chain guarantees absolutely no double dipping of spatulas, and the use of high-grade waxes and post-care creams–all in 15 minutes flat. Clients claim that their service is really pain-free, to thus the steep price. I did experience some degree of pain, but because my Striperella instantly soothed each just-waxed area with a cold minty compress, the pain was minimized." The verdict: The Rolls Royce of waxing is   worth the high price. Funky modern interiors, medically trained waxers,   impeccable sanitation, almost painless waxing job, swift and professional   service, witty and informative website.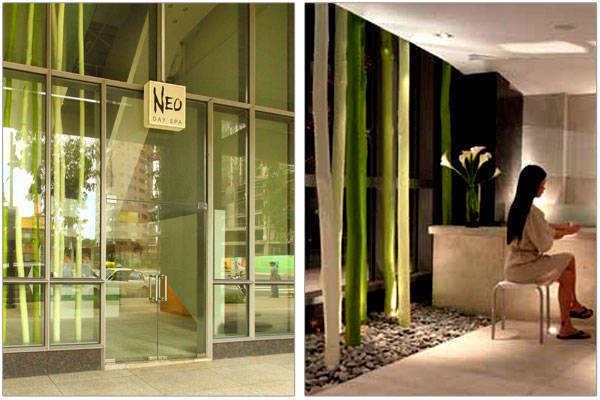 Neo Day   Spa Branches: Bonifacio Global City, Greenhills, and   Boracay Contact info: Bonifacio Global City: (02) 815-8233, (02)   815-6948; Greenhills: (02) 584-6789, (02) 584-6066; Boracay: (036) 506-3131;   www.neo.ph Operation hours: varies per   branch How much to shell out: P 950 The   lowdown: "Waxing newbies will find a trip to Neo Day Spa a comforting initiation to the way of the Brazilian.   If the zen-like interiors don't calm you, then the step-by-step explanation of the procedure will assail any fears and inhibitions.   Nora, Neo's expert waxer, asked me to shower beforehand and gave me a relaxing ten-minute back massage inside a closed-door, clean private room.   A numbing cream was applied to the private area, and while we waited for the cream to work its magic, Nora gave me a head massage   (or you may choose a hand massage instead) that made the experience feel more comforting.   Nora worked fast with the hot wax sans cloth strips. Her professional bedside manner further calms you, and even told me I can go swimming the next day. She applied post-waxing cream after and sent me a glass of cold tea as I changed into my clothes, ready to go outside,   hair-free." The verdict:   Professional waxing and the pampering make a Brazilian waxing trip almost feel like a spa experience.

ADVERTISEMENT - CONTINUE READING BELOW

Recommended Videos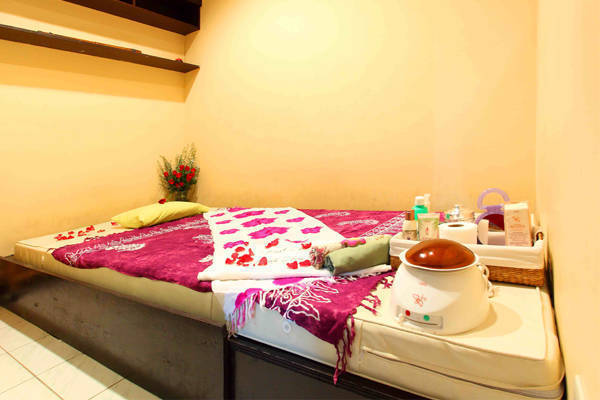 Nail-to-Toe Spa Address: 127 Tia Maria Bldg.   CV Starr Avenue, Philam Las Piñas Contact info: (02) 872-4987, http://nailtotoe.multiply.com Operation Hours: Mondays to Thursdays, 9 a.m. - 8 p.m. and   Fridays to Sundays, 9 a.m. - 9 p.m. How much to shell out: P550 for   Brazilian, P650 for Playboy, and P650 for Sphinx The lowdown: "From   their menu I chose "The Sphinx" aptly named after a hairless cat. The friendly attendant prepped my, ahem, area of responsibility with a pre-depilating   lotion to numb the skin. After waxing, she applied another cream to ease the pain and redness. After the service, she handed me a leaflet with post-wax care instructions. Talk about value-added service. Friends swear they've turned into the cat's meow after giving the Sphinx a try." The verdict:   Convenient location for Southern dwellers, friendly staff, good service, wide array of waxing creams. Photos by Emilio Esguerra.

ADVERTISEMENT - CONTINUE READING BELOW
Share this story with your friends!
---
Help us make Spot.ph better!
Take the short survey
Load More Stories