The SPOT.ph Christmas Gift Guide: 25 Gifts for P150 and Under
If your Christmas shopping has devolved into last-minute panic-buying, this list of suggestions might help.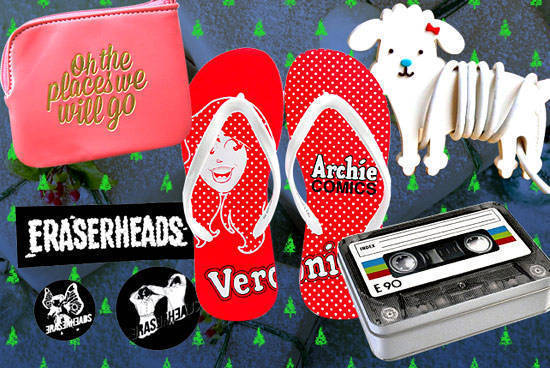 (SPOT.ph) It's no secret that it's hard to make ends meet nowadays, but the spirit of giving shouldn't cause that much stress on your heart...or pocket. A small token paired with a heartfelt message of appreciation can elicit the same reaction. Nothing can cheapen sincerity, and beneath the fancy wrapper, all gifts mean to make the person feel like you remember them and that you're grateful to have them in your life.
Here are 25 simple gifts that can help you convey that sentiment to your friends for under P150!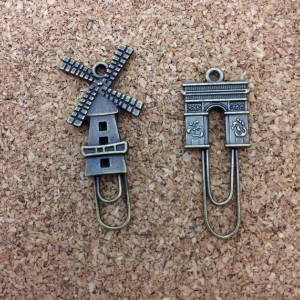 ADVERTISEMENT - CONTINUE READING BELOW
1. Paperclip Bookmarks (P39.75)
Recommended for your bookworm friends, these cute little paperclip bookmarks come in a variety of designs from European windmills to little spoons!
Available at The Gift Factory, Market! Market!, BGC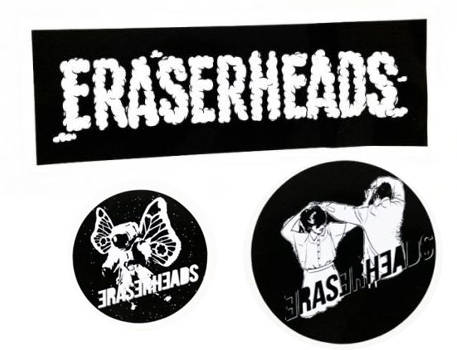 2. Eraserheads Sticker Set (P150)
If you're lucky enough to have a friend who shares your passion for the music of the Eheads, these Team Manila stickers will make the two of you very happy (of course we're assuming you'll buy a set for yourself as well!).
Available in Team Manila outlets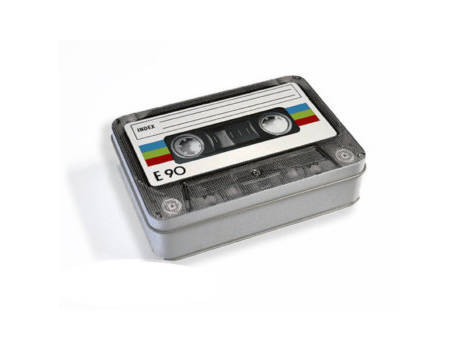 ADVERTISEMENT - CONTINUE READING BELOW
3. Cassette Tape Tin (P100)
If your hipster friend still can't get enough of cassette tapes, give them this handy tin case where they can store their cassette tape earings, necklace, and bracelet charms.
Available at Tawa Novelties, Market! Market!, BGC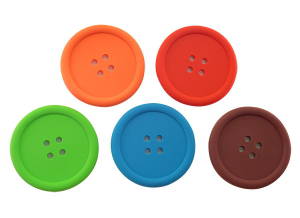 4. Silicone Button Coasters (P95)
Here's a cheesy way of telling you're friends that they are as cute as a, you guessed it, button.
Available in Me & U outlets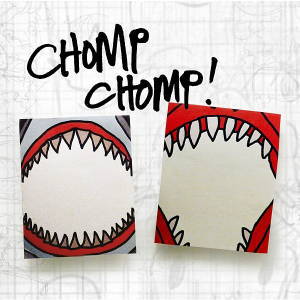 ADVERTISEMENT - CONTINUE READING BELOW
5. Artwork Notepads (P69)
Shark attack! We have a Spotter who is all hearts for sharks and if you have a friend who is equally enthusiastic about all things sharky, these Artwork notepads will make them happy. And if not, there are various other cute designs to choose from. Everybody wins.
Available in Artwork outlets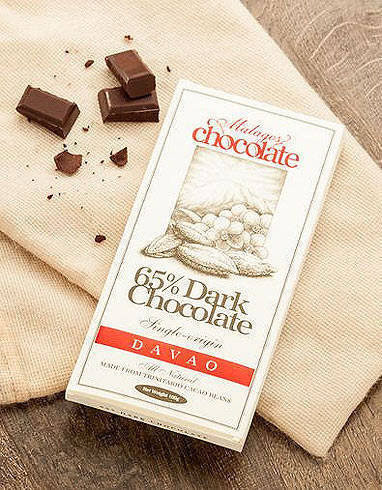 6. Malagos Chocolate Bar (P130)
Proudly local and beautifully packaged, Malagos are single-origin, tree-to-bar chocolates using Trinitario beans from Mt. Talomo, Davao. This 65% dark chocolate flaunts a perfect balance of good chocolate's deep, soft bitterness and mild sweetness.
Available at Taste Central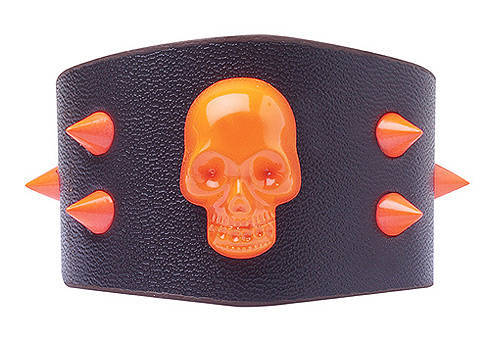 ADVERTISEMENT - CONTINUE READING BELOW
7. Skull Cuff (P69)
Be subtly bad ass with this fashionable cuff from Swoon Phobe. The bracelet is textured leather with spikes and skull details to give it a rough edge that can spice up a simple jeans-tank-top combination.
Available at Zalora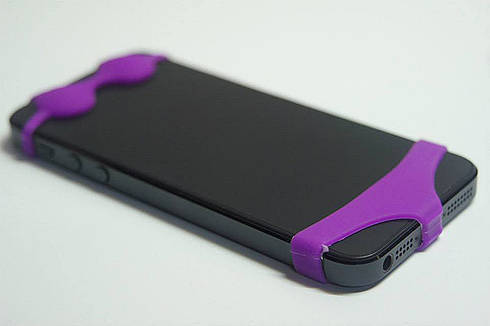 8. Bra and Undies for iPhone (P75/one piece; P100/set)
If your friends are too shy to wear a bikini, then let their phones be a little daring. Let their iPhones show off a little "skin" with this sexy two piece. Don't worry if this isn't their favorite color. There are plenty of designs and shades to fit any personality. Unfortunately, it's only available in one size.
Available at Mini-Coolectibles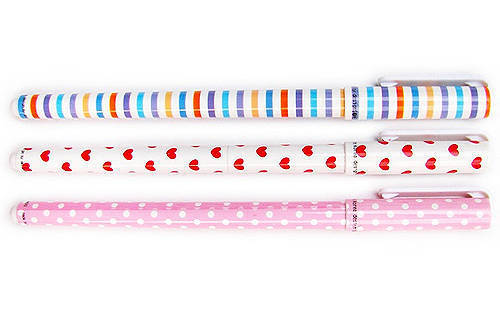 ADVERTISEMENT - CONTINUE READING BELOW
9. Pens (P99/set of three)
Cher Horowitz, Elle Woods, Nicky Santoro. What do they have in common? Pens! Give your friends their very own statement pens with these gel sets that feature cute and quirky designs. Or maybe it could just be your hint for them to write more.
Available at Fab Manila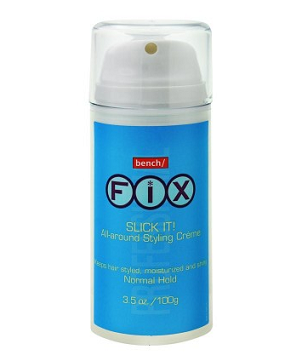 10. Slick It! All-around Styling Creme (P150)

If your friends are apprehensive about sporting a new 'do, then have no fear! Give them the confidence to try something new with their locks with this all-around styling creme. It's simple to use, plus they can easily wash it off in the event of a "hair-raising" disaster.
Available at Bench outlets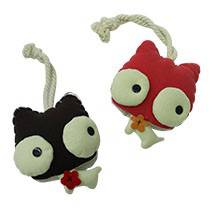 ADVERTISEMENT - CONTINUE READING BELOW
11. Key Holder Wall Decor (P99.75)

Do you have a knack for misplacing everything including your keys? If your answer is yes, then this item is perfect for you. This cute key holder also doubles as a wall decor so you'll always see where you placed those damn car keys you always seem to be losing.
Available at National Bookstore outlets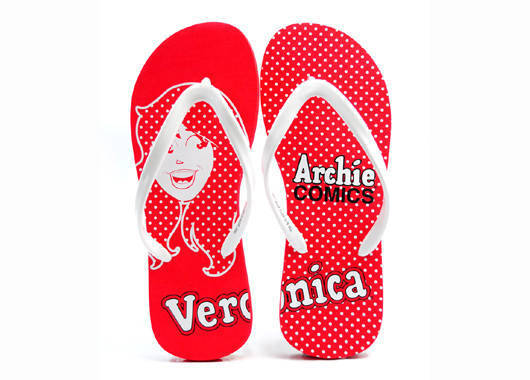 12. Pop Arch! flip-flops (P150)
Is your friend a Betty or a Veronica? Take your pick from Banana Peel's Archie collection, which features cartoon designs of Archie and the gang. 

Available at Banana Peel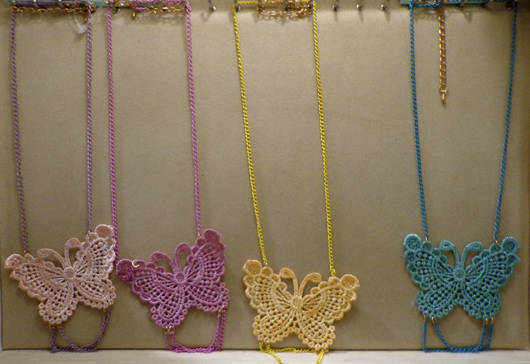 ADVERTISEMENT - CONTINUE READING BELOW
13. Necklace (P150)
Your accessories-loving friend will like this butterly crochet necklace for its boho-chic vibe. Available in different pastel shades, it adds a pop of color to any outfit.

Available at simplejoys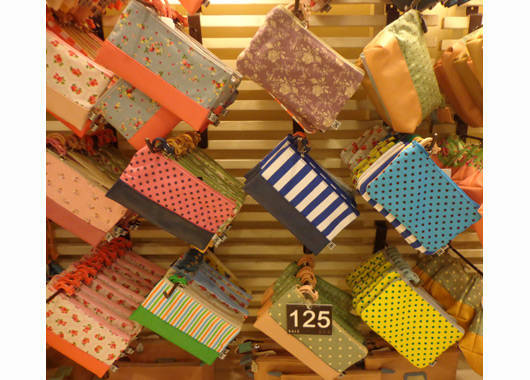 14. Gadget Pouch (P125)
She can keep her cell phone, pens, make-up, and more in this multi-purpose pouch. Plus, there's a variety of cute designs to choose from. 

Available at EGG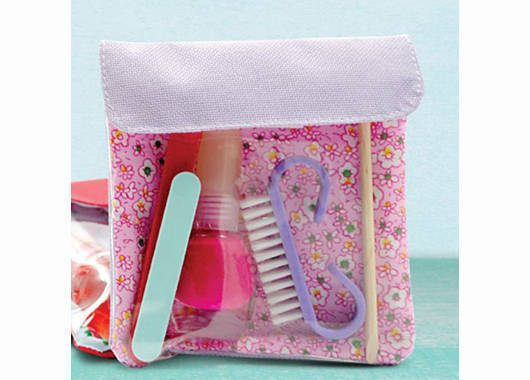 ADVERTISEMENT - CONTINUE READING BELOW
15. Nail Care Kit (P135)
If she doesn't have time to go to the salon, she can always do her nails at home. The manicure set includes a nail brush, nail file and buffer, pusher, and nail polish. It comes in a handy pouch too.

Available at G-lish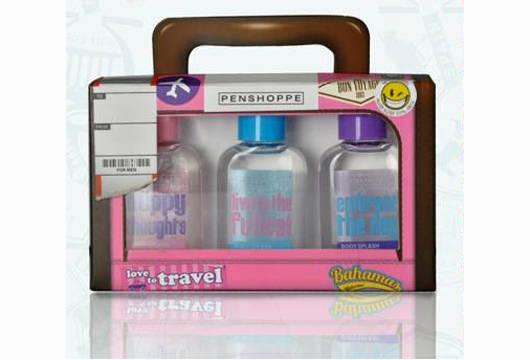 16. Splash Cologne Trio Travel Set (P129)
Send some positive affirmations her way with Penshoppe cologne in Live, Happy, and Embrace variants. The cologne is available in travel-size bottles-easy to bring and great for freshening up whenever. No need to wrap up your gift; it comes in an adorable "luggage" box.

Available at Penshoppe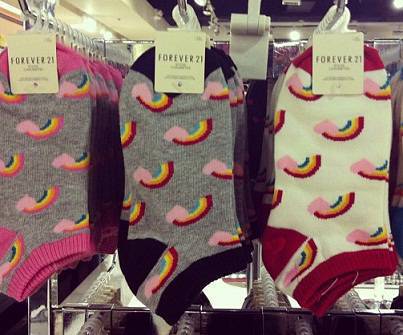 ADVERTISEMENT - CONTINUE READING BELOW
17. Ankle Socks (P90/pair)
What better way to give your friends some of that Christmas warmth than by giving them socks? Not only is it affordable, but it will surely save their precious feet from the cold weather.
Available at Forever21, SM Megamall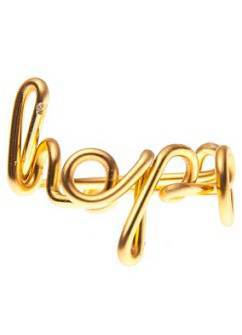 18. Wire Ring (P150)
Spread some "hope" this Christmas by giving your friends this one of a kind wire ring. This may be a tiny trinket, but it's a solid reminder to remain hopeful in times of despair.
Available at Zalora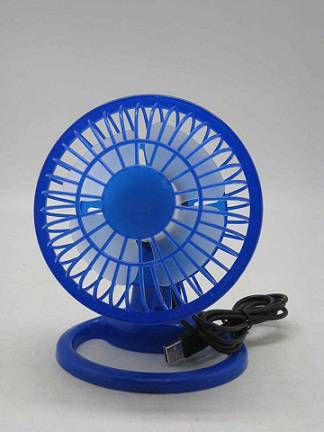 ADVERTISEMENT - CONTINUE READING BELOW
19. USB-Powered Personal Fan (P88)
If you're opting to give something cute and practical this Christmas, a USB-powered personal fan might just do the trick. It's useful and it will definitely make the summer months more bearable for your "hot-headed" friends.
Available at Japan Home Center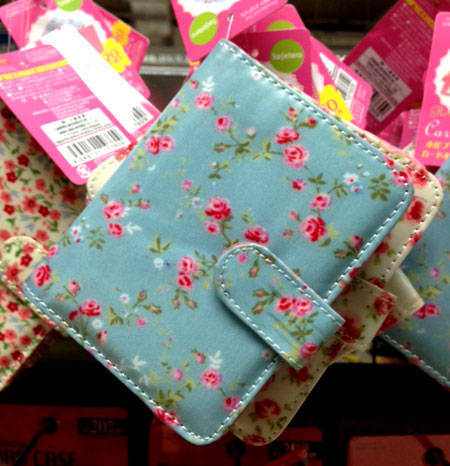 20. Card case (P88)
These card cases come in three different designs that remind us of Cath Kidston's trademark florals, and they can be used for business cards or photos.
Available at Saizen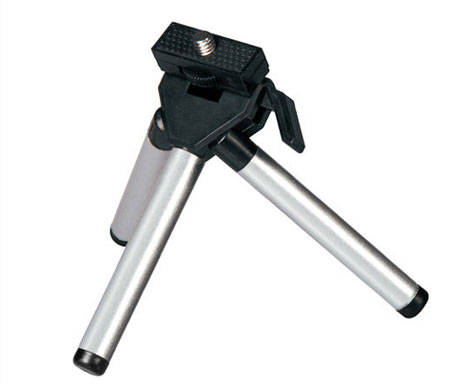 ADVERTISEMENT - CONTINUE READING BELOW
21. Pocket tripod (P88)
Make selfie-taking a little bit easier. Who wouldn't want that?
Available at Japan Home Center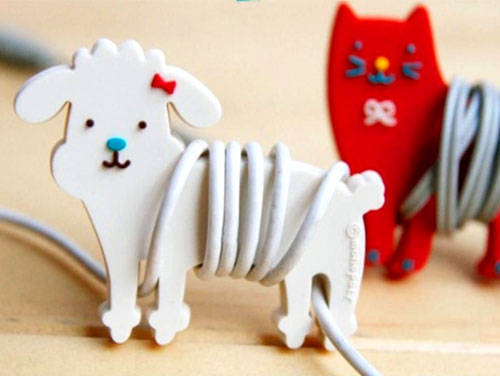 22. Earphone reel (P88)
Make those earphone wires a little easier (and cuter) to manage with these pet-inspired earphone reels. Dogs, cats, and even rabbits available.

Available at Saizen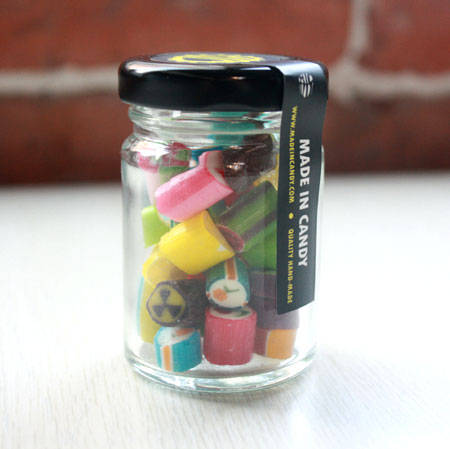 23. Candy (P90)
The small bottle of assorted flavors from Made In Candy may just be the cheeriest stuffer you can put in anyone's Christmas stocking.
ADVERTISEMENT - CONTINUE READING BELOW
Available at Made In Candy, Megamall and Power Plant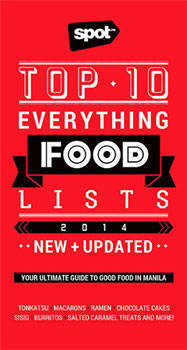 24. The Spot.ph Top 10 Everything Food Lists (P150)
You might have already purchased one for yourself (and from the bottom of our hearts, we thank you) but do feel free to share the gastronomic wonders of Manila through the SPOT.ph Top Everything Food Lists. Go on a ramen craze or go gaga over breakfast food. Re-rank if you must! The pages end but the possibilites do not.
Available in select bookstores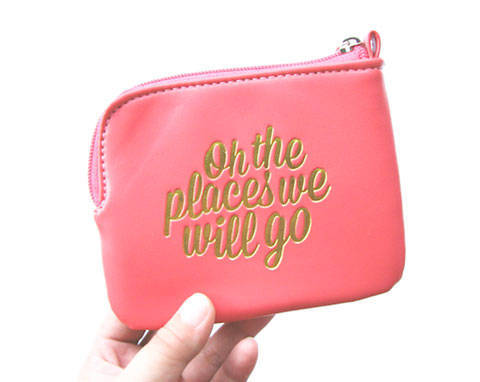 ADVERTISEMENT - CONTINUE READING BELOW
25. Coin purse (P150)
Fab Manila's latest collection features cute, useful items that can be used every day or for traveling. This coin purse gets our vote for its whimsical Dr. Seuss quote.
Available at Fab Manila

Load More Stories