SPOT.ph's Guide to Craft Stores in Manila
Where to go when you have an itch to stitch (and knit, crochet, and build toys!)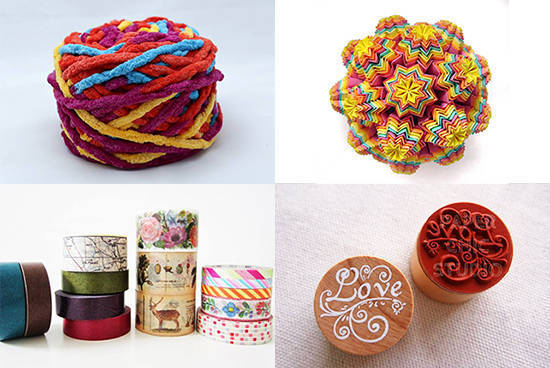 (SPOT.ph) Rarely do we refer to science when opening an article, but bear with us for a few sentences. During a lecture by Andrew Solomon (author of The Noonday Demon: An Atlas of Depression), he discussed methods of coping with mental disorder. He wasn't talking about weeks of crying over a bowl of ice cream because your ex is a jerk, but real and debilitating conditions of the mind. Curiously, aside from his call to remove the stigma on medication, he also promoted yarn.
Yes. Yarn. In his research, he met a depressive who found that keeping her hands busy by making little things with yarn was a rather effective way to help her cope with life itself. She even gives her creations to her friends, so spreading the happiness more creatively than a "thumbs up" on Facebook or a "heart" on Instagram.
This really shouldn't be such a hard sell because we've all been touched by a handmade gift given by someone special (friend, lover, stalker). It's time to crack your knuckles, wring your wrists, and get ready to make something with your hands!
Check out these craft stores around Metro Manila to get you started on being creative.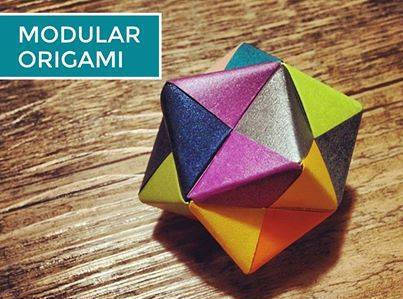 Open Tuesdays to Fridays from 1 p.m. to 6 p.m. (Workshops are held on weekends)
Unit Y, The Collective, 7274 Malugay Street, Baranggay San Antonio, Makati City
What to expect: Let's start with the haven for all things crafty. Craft MNL offers art supplies, artwork, and they even sell skills (via workshops!). From modular origami to toy-making using epoxy resin, Craft MNL will make you feel like you can do anything you want (for a small fee).
ADVERTISEMENT - CONTINUE READING BELOW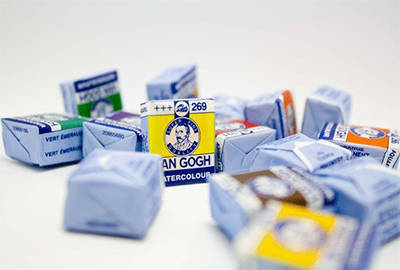 Open Monday to Saturday from 10 a.m. to 7 p.m. and Sundays from 10 a.m. to 6 p.m.
Accepts online orders
Click here for a list of stores
What to expect: They sell art bags which come in handy because they have everything you need to be an artist...or at least, feel like one. Paint, easel, canvas, brush, all sorts of paper, cutting tools, adhesives, and, of course, books to help you build something with the materials they have.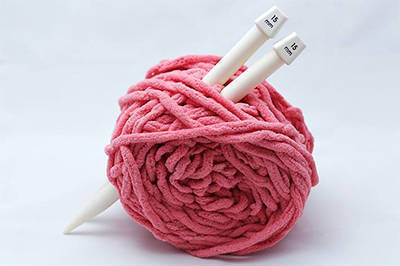 Open during mall hours (10 a.m. to 9 p.m.)
3/F Glorietta 5, Ayala Center, Makati City
What to expect: Divisoria might be heaven for yarn-addicts but Dreams comes close to paradise too. Aside from carrying the Red Heart brand, they provide you with cotton, worsted acrylic, viscose-rayon, and virgin wool yarn. If you're new to hooks and needles, the sight might be overwhelming but once you get the hang of the ins and outs of knitting, this is a shop you'll definitely frequent.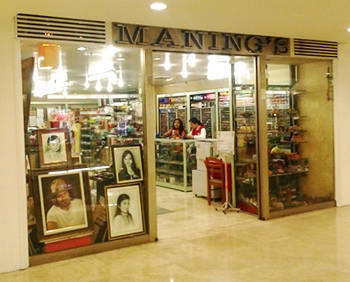 Maning's
Open during mall hours (10 a.m. to 9 p.m.)

Unit F-11, 2/F Farmers Plaza Cubao, Quezon City
What to expect: Framed portraits will greet you at its facade. Yes, you can have your sketches framed here but more importantly, they carry crocheting and knitting supplies. They have finished products but that should be a last resort. Buy yarn. Lots of it!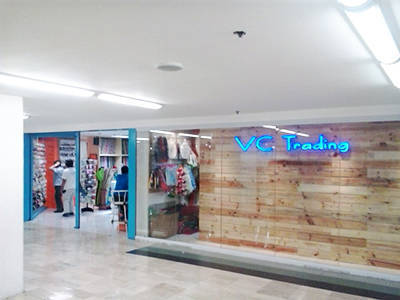 VC Trading
Open during mall hours (10 a.m. to 9 p.m.)
ADVERTISEMENT - CONTINUE READING BELOW
2/F Farmers Plaza Cubao, Quezon City
What to expect: Leather strips. Yes, they have leather strips, which you can use to customize your shoes and bags! You'll also find everything you need to complete your sewing kit here. Thread, fabric, yarn, needles, hooks-it's all in there. It's a pretty busy place and the crowded sight might put you off but it's an indication of the quality of their products (and reasonably low prices).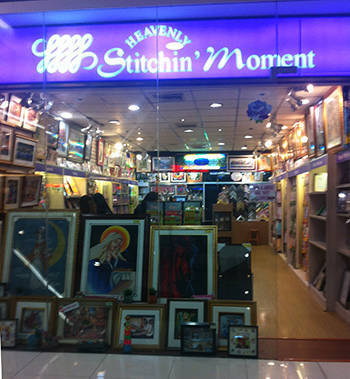 Heavenly Stitching Moments
Open during mall hours (10 a.m. to 9 p.m.)
Lower G/F, Quirino Hi-way, SM Fairview, Quezon City
What to expect: If you want to start small, this little place is right up your alley (if you live in Fairview). You can guess by the name that it's a specialty store to scratch that itch you have for stitching. You can buy your first crochet hook or knitting needles here, plus you can keep coming back for yarn, yarn, and more yarn. (They sell Red Heart brand crocheting yarn, which is a pretty decent brand.)
Click here for a list of their stores
What to expect: Why do we include this? Don't they sell toys? If you take the time to look around the shop, Hobbes and Landes actually offers craft materials, like everything you need to make clay Sculpey. They have kits of things you can assemble, a small selection of paint materials, and as a selling point, it's not as crowded as Divisoria. There's a small price for convenience, and, since Hobbes and Landes have branches throughout the Metro, they can wear their badge of accessibility" with pride.
ADVERTISEMENT - CONTINUE READING BELOW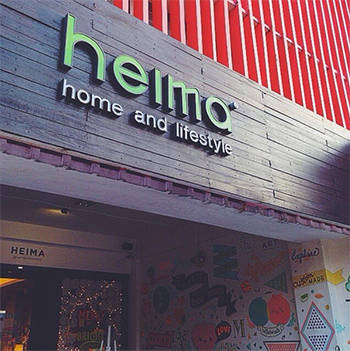 Hey Kessy is an online store.
Heima is open from Monday to Saturday from 10 a.m. to 7 p.m.
Click here for a list of Heima branches.
What to expect: If your needs are limited to paper crafts and wrapping things up nicely, check out Heima and Hey Kessy. Both stores offer creative ways to add presentation to your presents. There are a thousand different ways to use washi tapes and they make things a thousand times cuter.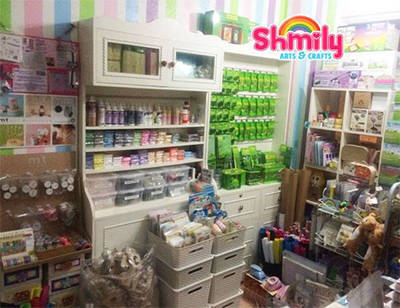 Open Wednesday to Saturday from 11 a.m. to 6 p.m.
2442 Pedro Gil Street, Sta. Ana, Manila City
What to expect: Stringing beads together is a relaxing hobby but level up by paying Shmily a visit. Learn how to make the bottlecap necklaces you see in small stalls, print your own stickers, and while you're there, you can pick up everything you need to wrap your creations-ready to be given as gifts to friends.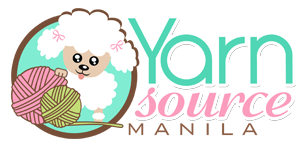 Online Shop: Yarn Source Manila
What to expect: If you don't want to leave the house (and with the infernal Manila traffic, who really does?), log on to Yarn Source Manila and have everything delivered to you. They have a great selection of knitting and crocheting yarn, and they even offer discounts on some items. Bookmark it now.

Online Shop: Gantsilyo
What to expect: Hooks in sets, a variety of needles, patterns, and other stitching accessories like stitch markers, tatting shuttles, and an organizer for your equipment. One of our favorites is the "comfort grips" for sale, because blisters are something you should expect when you start getting hooked on crocheting. Gantsilyo's clean layout is impressive and their selection even more so.
ADVERTISEMENT - CONTINUE READING BELOW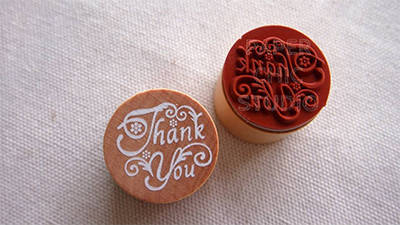 Online Shop: Paper Chic Studios
What to expect: The website is down for maintenance but feel free to peruse their products on Facebook. Gift-wrapping supplies are available but our favorite are the rubber stamps. It makes heartfelt, handwritten notes more official.
Photos from the official pages of the stores
Load More Stories