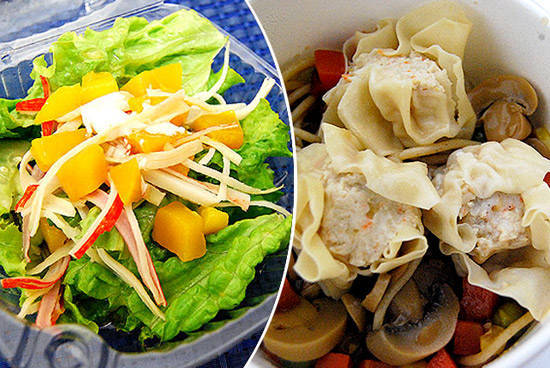 (SPOT.ph) In case you missed it, we're taking on The Fit & Sexy Challenge, a health and fitness program by The Sexy Chef and CrossFit MNL that will (hopefully) get us beach-ready in just three weeks.  Week 1 was relentless, but we survived. Week 2 was no walk in the park either, but it was generally more forgiving. We learned our lessons from the past week and started eating smarter and working out harder. Read on for our progress report!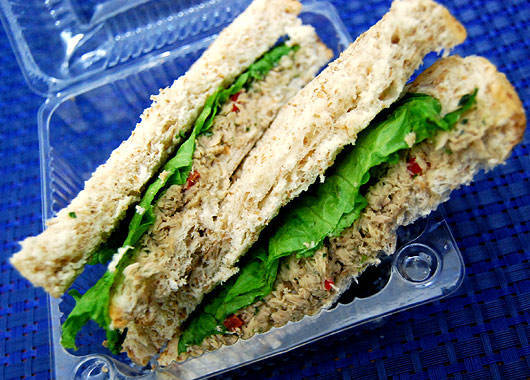 ADVERTISEMENT - CONTINUE READING BELOW
Wheat-bread sandwich and other recommended meals were appetizing, but indulgent treats were still tempting.
The Diet
The Sexy Chef continued to provide us with healthy and appetizing lunch and dinner meals. By Week 2, our taste buds had become accustomed to the taste of brown rice, wheat bread, and greens. Of course, we still craved indulgent treats, but we knew better not to give in. It took a lot of will power to tell ourselves "no!" and stick to the meal plan. Here's how we fared last week.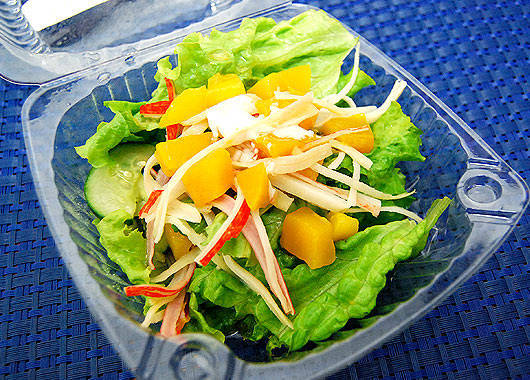 ADVERTISEMENT - CONTINUE READING BELOW
Recommended Videos
Salads were ideal for snacks in the course of the workout program.
Our Progress
1. Better at portioning.
During Week 2, we consciously made an effort to portion our food right. Out of fear of starvation, we reserved the salads and soups for snacking. On nights we worked late, fiber crackers and oatmeal cookies got us through manic episodes of hunger.
2. Hydrating the right way.
We're self-confessed coffee and tea drinkers, and this challenge reminded us of the absolute need to load up on water. Drinking lots of water improved our digestion and made us eat less. According to The Sexy Chef, "Drinking a full glass of water before each meal will make you full faster."
3. Conquering cravings.
Weekend meals are not part of The Sexy Chef's diet plan, so we are solely responsible for what we eat during our rest days. Sadly, only one cheat meal is allowed, and alcohol and binge-eating are absolute no-nos. To prevent strong cravings, we used our best judgment in planning our weekend hangouts (i.e. not going near our favorite restaurants).
ADVERTISEMENT - CONTINUE READING BELOW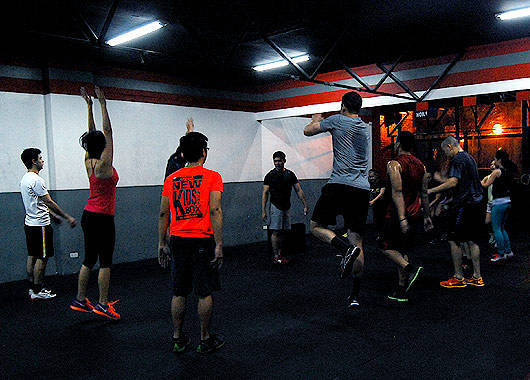 By Week 2, the participants gained momentum and their pain threshold rose.
The Workout
To say we struggled with CrossFit last week is an understatement. With a bit of that competitive spirit and the pressure to finish strong in this challenge, however, we decided to keep going. Week 2 was kinder somehow. We still had to nurse sore muscles and catch our breaths, but we did see some improvements!
ADVERTISEMENT - CONTINUE READING BELOW
Our Progress
1. A little less sore.
The aftermath of each bootcamp class became more bearable. It's either our pain threshold rose or we actually became stronger and fitter. (We'd like to think it's the latter.) Lesser pain helped us to do better in each class, even graduating to heavier weights and continuously running longer distances.
2. Missing the burn.
On our rest days, we longed for the burn, the sweat, and, yes, even the pain. We couldn't ignore the call to stay active. We ran during our supposed rest days, and doing so somehow satisfied our rather odd craving.
3. Everyday benefits.
Since CrossFit requires functional movements, we found everyday tasks easier to perform. Lifting heavy loads and dashing from one place to another, for example, became less tiring. With this added benefit, we dare say CrossFit is fast becoming our favorite workout!
We couldn't be happier with the results we're seeing so far. We have one more week to get beach-ready, so watch for our update next week!
ADVERTISEMENT - CONTINUE READING BELOW
Share this story with your friends!
---
Help us make Spot.ph better!
Take the short survey
Load More Stories