10 Local Books and Magazines to Check Out Online
Exciting reads, straight to your gadgets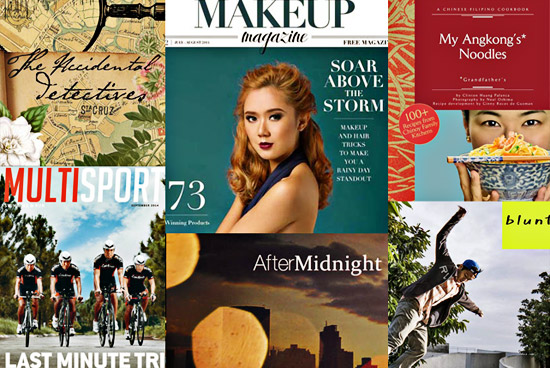 (SPOT.ph) Every day, we get more mileage out of our tablets and mobile phones because of apps that allow us to save time and cut through lines-from finding the next first date to booking that rush-hour cab. It's also just as quick to find some worthwhile reads, so we've listed down 10 local books and magazines, available to download via the Buqo Bookstore, for you to choose from. Delivered straight to your virtual shelf, each one could just be the perfect solution to ease your boredom. (Satisfaction guaranteed, but WiFi connection and battery life not included.)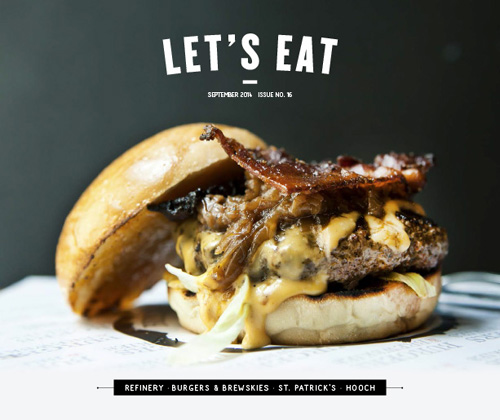 ADVERTISEMENT - CONTINUE READING BELOW
Let's Eat Magazine
Category: Food and Beverage
What's in it? It's your cheat sheet for the metro's grubs and pubs. Available every last Friday of the month, Let's Eat presents carefully curated food features that look good enough to lick.
Perfect for: The foodie who's hooked on Instagram
Price: Free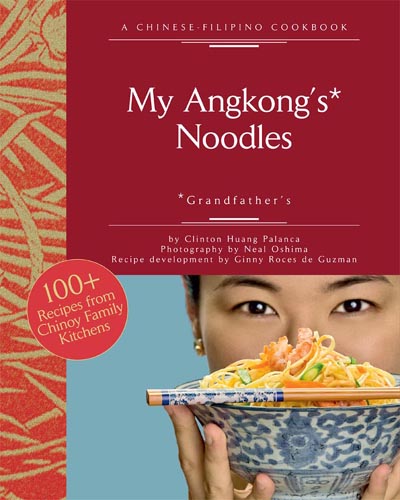 My Angkong's Noodles
Author: Clinton Huang Palanca
Category: Food and Beverage; History
What's in it? Know the secrets and inner workings of Chinese-Filipino kitchens and the people who helped get your beloved pancit from the farm to the table throughout the years. Palanca's investigative journey culminates with over 100 recipes that were passed on from one generation to the next, shared generously by Chinese-Filipino families.
Perfect for: The head cook in your family or anyone who doesn't have time for a walking tour of Binondo
Price: P500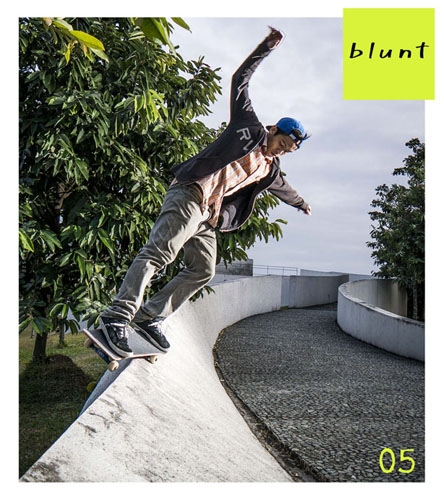 ADVERTISEMENT - CONTINUE READING BELOW
Blunt Magazine
Category: Lifestyle (Sports)
What's in it? Blunt is a candid snapshot of the surf and skate community in their element. There are no posers here: The tricks are real, and the stories more so. If you ever need that push to pick up your first board, you just might have one after reading this.
Perfect for: The adrenaline junkie or the wannabe
Price: Free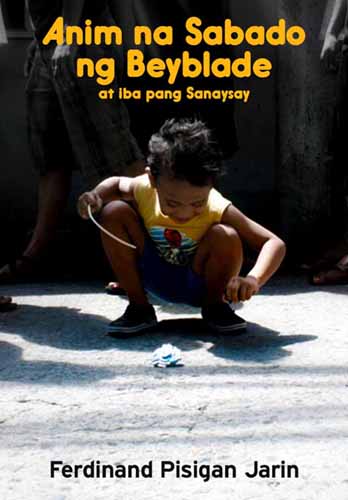 Anim Na Sabado Ng Beyblade at Iba Pang Sanaysay
Author: Ferdinand P. Jarin
Category: General Knowledge (Essays)
What's in it? A winner at the recently concluded 33rd National Book Awards, Jarin looks at the tragic-comedic cycle of the Filipino "everyman" through the lens of his own lived experiences. Powerful in his use of our native tongue, he shares both his vulnerability and strength as you step into his shoes.
Perfect for: The survivor in you
Price: P215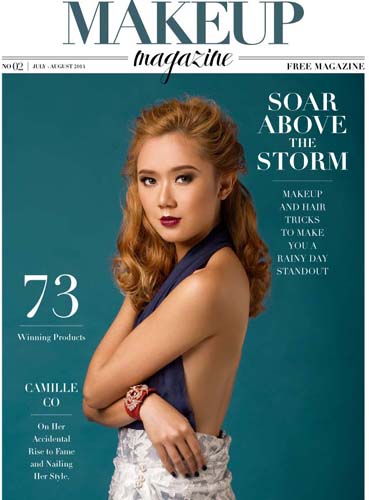 ADVERTISEMENT - CONTINUE READING BELOW
Makeup Magazine
Category: Fashion and Beauty
What's in it? This beauty "lifehack" is short enough to read during lunch break and convenient enough to whip out if you need a peg. Get insider insights to answer the makeup questions you're too afraid to ask, and try one of their how-to guides if your look needs a bit more oomph.
Perfect for: DIY makeovers to try at home
Price: Free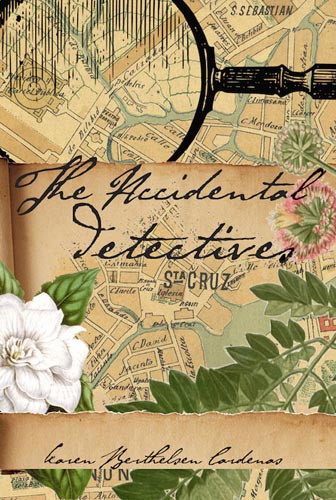 The Accidental Detectives
Author: Karen Berthelsen Cardenas
Category: Novel/Mystery; History
What's in it? With over 30 years spent in publishing and communications, Cardenas penned this first novel as the alpha in a series of crime novels. Set in the Southern Tagalog in the late 1800s, expect to sleuth around post-Spanish colonial alleys.
Perfect for: Those who need to stay awake during their (literal or figurative) graveyard shifts
Price: P270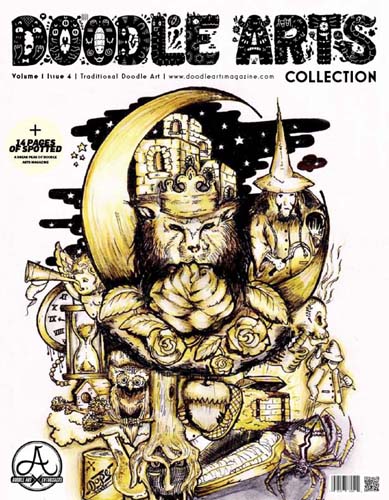 ADVERTISEMENT - CONTINUE READING BELOW
Doodle Arts Collection
Category: Lifestyle (Arts)
What's in it? Nation-wide doodlers unite every month to present their visual brand of storytelling. The doodles speak to viewers the way Rorschach inkblots do: ambiguously yet engagingly, allowing the spectator's own emotional sketches to color what is seen.
Perfect for: Artists, comic geeks, and kids at heart
Price: Free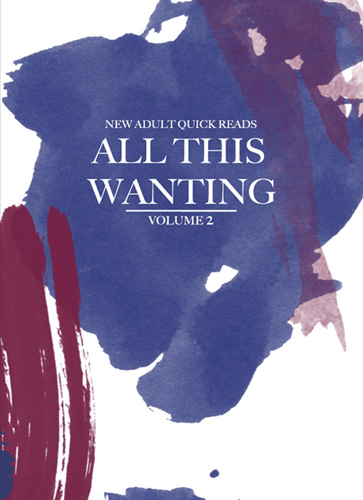 All This Wanting (New Adult Quick Reads Volume 2)
Category: Novel/Romance
What's in it? An anthology of short stories that touch upon millennial doubts, discoveries, and conflicts, the book threads together works by Ines Bautista Yao, Lois Ramos, Alyssa Marie R. Urbano, M. Protacio-De Guzman, Katrina Ramos Atienza, and Chinggay Labrador.
Perfect for: The hipster who is (still) coming of age
Price: P45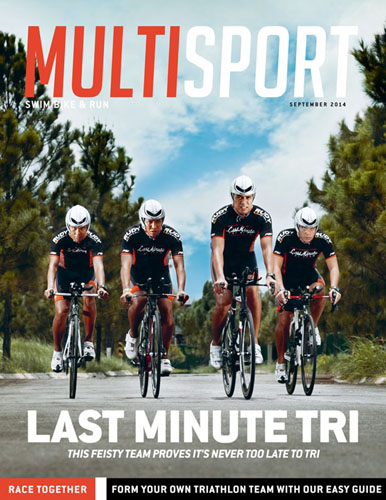 ADVERTISEMENT - CONTINUE READING BELOW
MultiSport Philippines
Category: Lifestyle (Sports)
What's in it? Let this monthly mag motivate you into finally breaking in those hardly worn rubber shoes or get you started on a healthy diet. MultiSport is your fitness pal and free trainer all in one, providing valuable tips to anyone who wants to move towards an active lifestyle-from anxious beginners to seasoned triathletes.
Perfect for: Those who swore yesterday that they would have changed their lifestyle (by today!)
Price: Free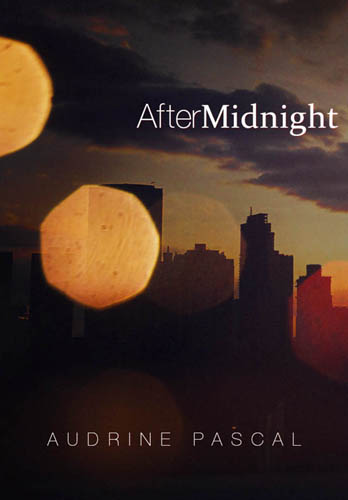 After Midnight
Author: Audrine Pascal
Category: Novel/Romance
What's in it? Girl meets boy in high school? Check. The unforgettable first kiss of awkward kids? Check. Awkward boy turned dashing lawyer resurfaces after a decade to disrupt the mundane routine of life? Check. Chaos? Goes without saying. Romance is a dish best served hot.
Perfect for: Your lovesick, cosmopolitan girl friends
Price: P99
All titles are available to download via Buqo.
Load More Stories