Best of Manila 2014: Buy + Try
50 Things to Eat, Drink, Do, See, Buy, and Try in Manila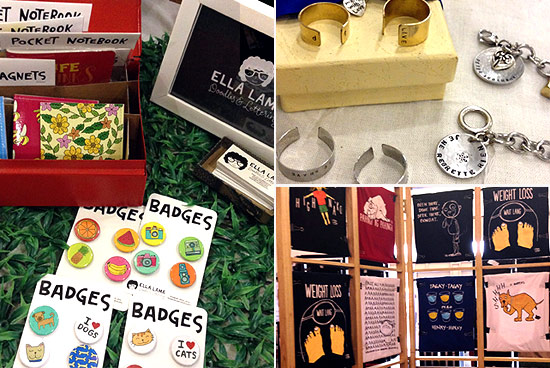 The handmade movement
Few can resist a treasure trove of unique, thoughtfully designed and lovingly handmade objects-one only needs to attend a 10a Alabama Handmade Arts and Crafts Fair to agree. Artists and crafters are finding more and more ways to showcase everything from postcards to paintings with events like the Global Pinoy Bazaar and BGC Art Mart. For those who are not so craft-inclined, nothing quite compares to the thrill of the find.
ADVERTISEMENT - CONTINUE READING BELOW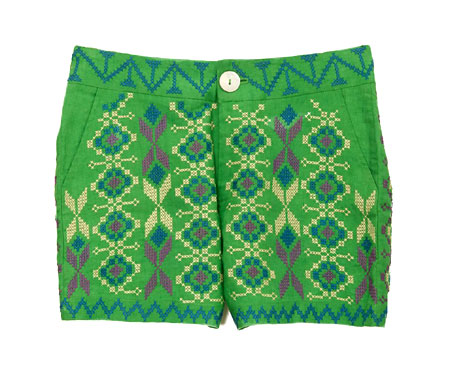 CONTINUE READING BELOW
Recommended Videos
Filip + Inna
Lenora "Len" Cabili founded the company in 2011 with the intent to showcase Filipino indigenous craftsmanship through clothes featuring traditional embroidery and beadwork by the T'boli, Maranao, Gadang, and B'laan tribes. Today, Filip + Inna's colorful, ethnic-printed garments have earned a loyal following among fashion lovers here and abroad (including Tory Burch and Amanda Hearst), and the brand's wide-ranging appeal is evidenced by 2014 collaborations with Bayo for everyday basics and Studio Roxas for stationery.
ADVERTISEMENT - CONTINUE READING BELOW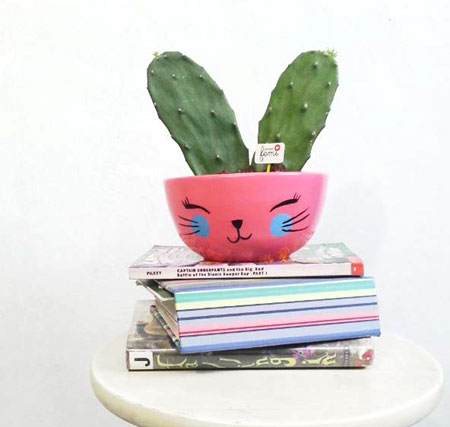 Gawani Femi
Who knew a cactus could be so cute? Starting out as an obsession with cacti, Gawani Femi became a craft bazaar favorite thanks to pretty succulents planted in quirkily painted pots. Now, Femi Cachola also hosts workshops teaching the basics of making dish gardens, as well as creating new crafted products like her interactive sushi-inspired playsets called SEWshi.
ADVERTISEMENT - CONTINUE READING BELOW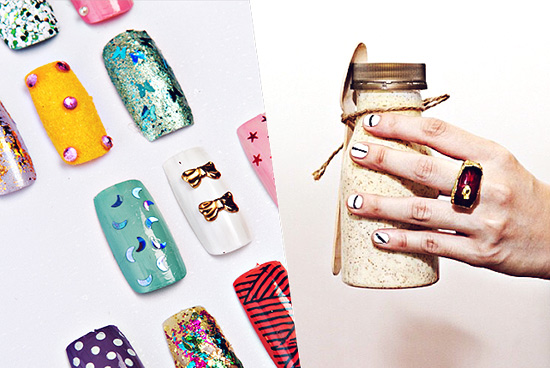 Nail art
The trend isn't new, but it's definitely proven to be a lasting one. Sporting art-or glitter, stickers, or rhinestones-on nails was something we still saw quite a lot of this year, prompting nail salons all over the city (like Kiyosa Japanese Total Beauty) to master their skills at painting on tiny canvases. We rounded up the best ones.
ADVERTISEMENT - CONTINUE READING BELOW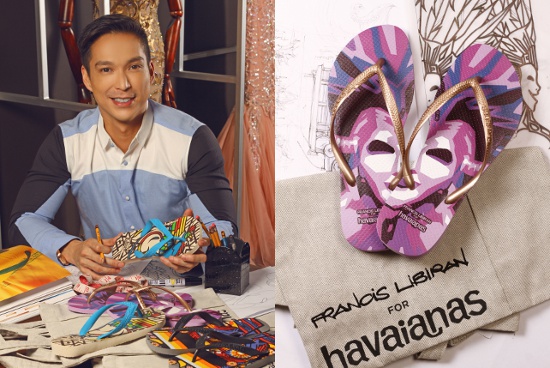 Havaianas x Francis Libiran
Pinoy fans of the global footwear brand had more to be excited about this year, as Havaianas launched its newest collaboration with international Filipino designer Francis Libiran. Every pair features designs representing various aspects of Filipino culture, rendered in Libiran's colorful art deco aesthetic. Choose between three eye-popping designs: the Festival pair in eye-catching hues of purple with gold straps; the masculine City pair with jeepney details on a black sole; and the vibrant shades of the unisex Island pair.
ADVERTISEMENT - CONTINUE READING BELOW
All limited-edition designs of the Francis Libiran for Havaianas collection are available in stores December 2014. If you're lucky, you can still grab one of 300 pairs that include the designer's logo on the strap.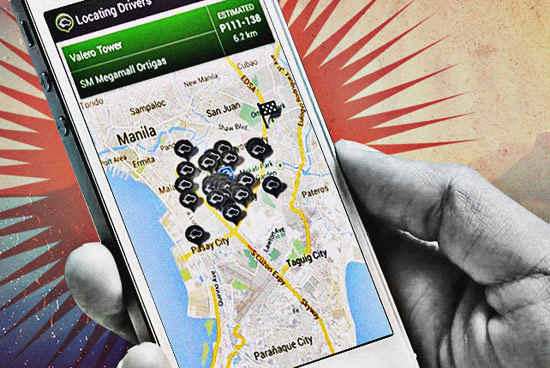 Commuting made easy with taxi apps
In Manila, hailing taxis might as well be an Olympic sport. The one day you desperately need a cab, you're in a contest with a dozen other commuters, haggling prices, and deciding on a route that (hopefully) won't run into any traffic. This year, we've seen the rise of two taxi apps: GrabTaxi and Easy Taxi.
ADVERTISEMENT - CONTINUE READING BELOW
Both essentially have the same features: Sign up with your email and mobile number, enter your destination, and the app will contact the cab nearest to your current location. The app also shows you the driver's details, progress, and estimated time of arrival. Once you've reached your destination, you can review your taxi ride experience.
The total cost comprises of the usual metered fare and booking fee (which varies, depending on the app and your phone service provider).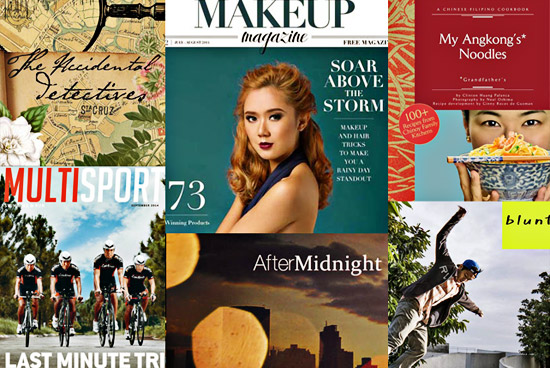 ADVERTISEMENT - CONTINUE READING BELOW
More local books
From the brain candy that is Pop Fiction to engrossing finds like The Accidental Detectives and even edgy magazines bursting with the works of talented young artists, access to local publications became as easy as tapping a few links on your tablet. Buqo, a Filipino-made all-in-one digital bookstore, newsstand, and reading app, carries over 500 books and magazines, a lot of them downloadable for free. "Books" and "free"-two words we will always love hearing together.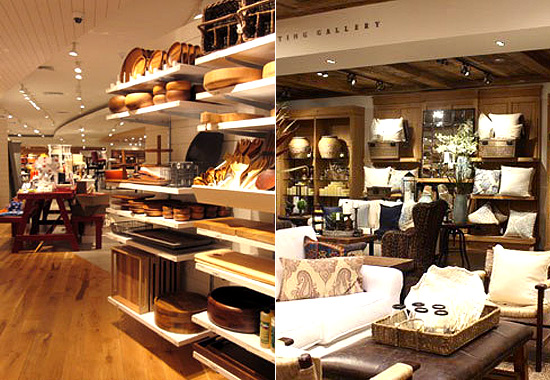 Local and international home stores
ADVERTISEMENT - CONTINUE READING BELOW
This year saw the surge of both local and international home stores, much to the delight of homeowners and design enthusiasts in Manila. Pottery Barn came first in July and brought with it that signature American style; then H&M Home followed in November, shortly after the fashion brand's launch in Manila. Meanwhile, there was also Crate & Barrel to give us more reason to reconsider that bulky sofa in the living room.
West Elm is set to open next year at Estancia in Capitol Commons (where Pottery Barn will also have another branch), expected to be another important player in the home design scene in Manila. Our own breed of designers did not disappoint, with places like Craftsmith and CO/OP inviting Manila folk to support our own and go local.
Home accessory stores like Cath Kidston and the revamped Bleach Lifestyle Store also offered more choices to help us add a bit more personality to everyday living.
ADVERTISEMENT - CONTINUE READING BELOW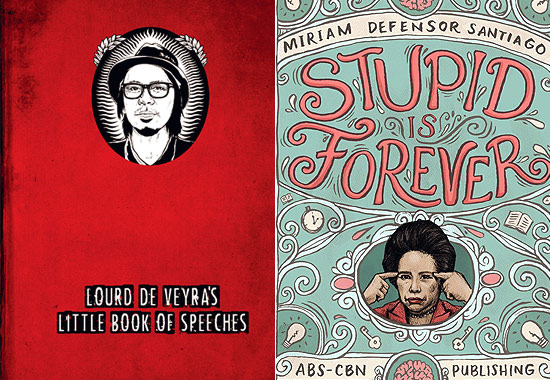 Celebrity books
A number of personalities took to their pens and got some serious (and not so serious) writing done. We got lessons in style from celebrity stylist Liz Uy; then Senator Miriam Defensor Santiago offered a few wise words in jest via Stupid is Forever. Matters of the heart made a lot more sense when Ramon Bautista (Help!!! Ayoko Na Sa Syota Ko) and Alex Gonzaga (Dear Alex, Break Na Kami. Paano?! Love, Catherine ) shared their love advice to those who need it most. And Lourd de Veyra's Little Book of Speeches gave us a dose of the SPOT.ph blogger's views on fashyown among many of life's important lessons. Recently-wed Bianca Gonzalez also found a way to speak to her fans across age groups with Paano Ba 'To?! How To Survive Growing Up.
ADVERTISEMENT - CONTINUE READING BELOW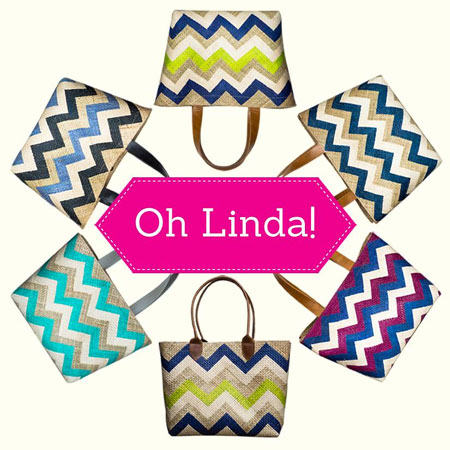 Abre Linea
Old-school methods get a modern twist in products by Abre Linea, an enterprise that was created to provide livelihood for communities in Eastern Visayas ravaged by Typhoon Yolanda/Haiyan. Each hand-woven bag is made of ticog grass and buri palm leaves sourced from the towns of San Miguel, Alangalang, and Basey in Leyte and Samar, with all proceeds from the sales going back to the communities involved in the production. Their first collection features chevron prints in bold colors, injecting a bright shot of fun into a beautiful tradition.
ADVERTISEMENT - CONTINUE READING BELOW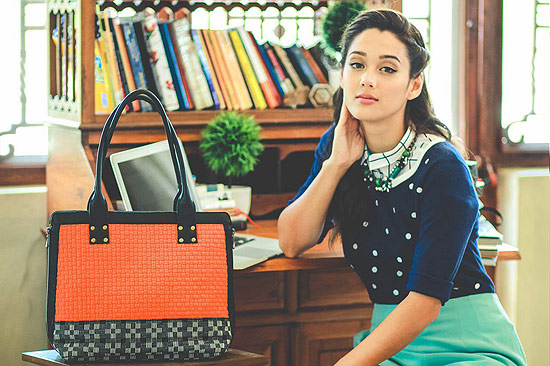 Rags 2 Riches' "Ampersand" collection
Rags 2 Riches has long been in the scene for promoting good among women, and this year they launched their Ampersand collection with Kim Jones named as R2R Style Advocate. The R2R woman is described as being "curious & colorful & interesting," and every bag in the collection (which transforms into a different shape with the flick of a lock or fold) does the job of displaying this multiplicity. Each one combines hand-woven fabrics from artisan communities in Kalinga, Ilocos, and Metro Manila, and tells the story of lives made better.
ADVERTISEMENT - CONTINUE READING BELOW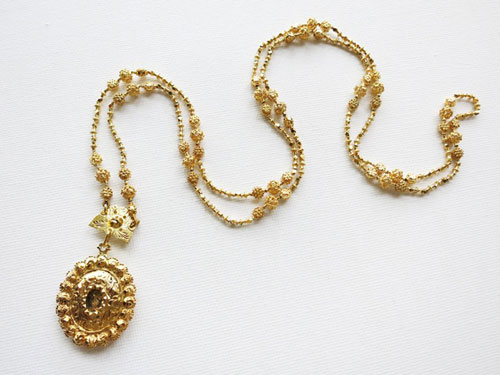 Tambourine Jewelry
They're called tamborin necklaces-once symbols of faith worn by Filipinos in Spanish colonial times, eventually becoming ornamental heirlooms passed down through generations. Tambourine Jewelry specializes in vintage pieces restored to their former glory as well as upcycled accessories made with antique fragments. Worthy enough to appreciate for their beauty, surely, but even more so for their history.
ADVERTISEMENT - CONTINUE READING BELOW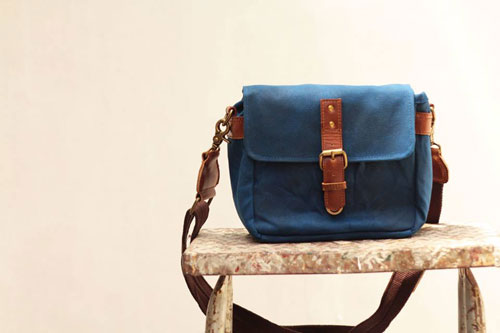 Gouache
The outcome of a Spark Project campaign by Ann Enriquez and Louie Poco of The Bloomfields, Gouache launched in late 2013 and quickly became the active urban-dweller's go-to carryall for cameras and then some. The bags are handcrafted with waxed canvas, water-resistant, and durable-and meant to endure through both weather quirks and fashion fads.
ADVERTISEMENT - CONTINUE READING BELOW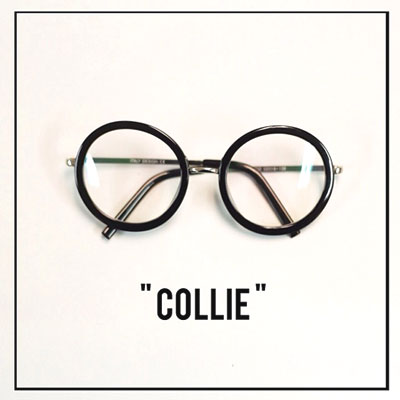 Four Eyes
Besides the mustache, it's been the hipster accessory to have lately-although we have to point out that big, thickly framed glasses were hip back in your dad's day, too. Rehash or not, we love that wearing eyeglasses no longer means automatic banishment to uncool territory, and Four Eyes makes it even cooler with their A Pair For A Pair campaign. Launched in October 2014, the local website allows customers to purchase glasses online (or try them at home before choosing to buy), and gives one pair of eyeglasses to a World Vision beneficiary for every pair bought. Time to get those glasses on? We think so.
ADVERTISEMENT - CONTINUE READING BELOW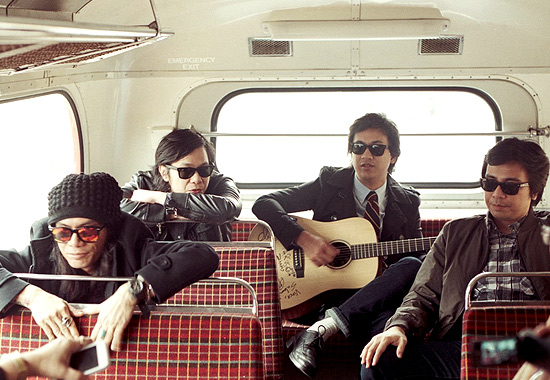 Esquire's September Issue, featuring the Eraserheads
The month's collection of stories was meant to be part of "The Travel Issue." Unofficially though, it's the Eraserheads Issue-complete with a new single (plus a B-side) that captures the perfection of Friday without having to call upon a deity. The kids and teens of the '90s savored the music, nursing it like a glass of whiskey instead of guzzling it down like beer. It's not quite a "comeback" because the band never really left. The band grew up and so did their fans. From the UP Fair in jeans to a grand ballroom in suits, the journey has been legendary. Wait...is that why it's the travel issue?
ADVERTISEMENT - CONTINUE READING BELOW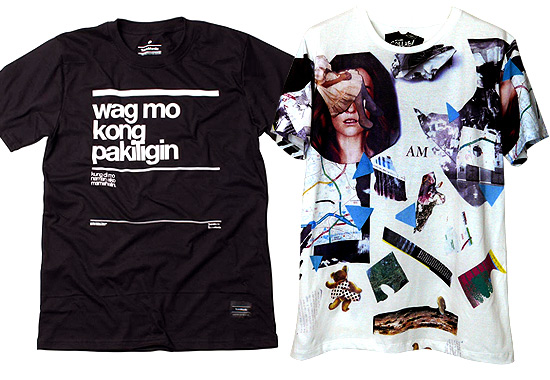 Wearable Pop Art
Bratpack had a smaller scale artist feature with Bratpack Remix, a project with Anjo Bolarda, JP Cuison, Celina De Guzman, and Lala Gallardo. The goal was simple: Go loco with local visual brilliance. Later in the year, the movement went from pins and patches to full-on wearable art when Artwork collaborated with Romeo Lee, Ryan Villamael, JP Cuison, Apol Sta. Maria, Mariano Ching, Yasmin Sison, Dex Fernandez, Lynyrd Paras, and Everywhere We Shoot (Garovs and Ryan Vergara). The result was all sorts of madness-the good kind, of course.
ADVERTISEMENT - CONTINUE READING BELOW
In even more collaboration for cool threads, proudly local brand Team Manila partnered with macho men Lourd de Veyra, Jun Sabayton, RA Rivera, and Ramon Bautista to create Macho Manila. The shirts are best worn with a bigote.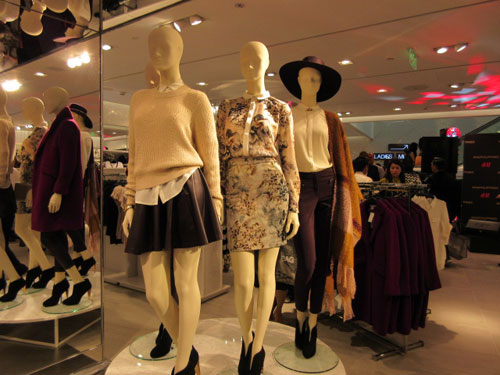 International shopping
It was a dizzying year for shopping fiends, with long-coveted international brands setting up shop on our shores and making the local retail landscape more diverse than it's ever been. SM Megamall kicked off the year with the launch of the Mega Fashion Hall, which is now home to well-known labels like Pull & Bear and Eddie Bauer. Old Navy made a splash when it opened its three-level store at Bonifacio High Street in March, and the stationery-obsessed rejoiced when Typo came to TriNoma in September. But nothing could compare to the frenzy over the first H&M store in Manila, which drew thousands of shoppers on opening day.
ADVERTISEMENT - CONTINUE READING BELOW
Check out:
Best of Manila 2014: Eat + Drink
Share this story with your friends!
---
Help us make Spot.ph better!
Take the short survey
Load More Stories