PHOTOS: Scenes from the Launch of 1D World, SM Mega Fashion Hall
Christmas came a few days early for fans of the British pop boy band
(SPOT.ph) The long wait is finally over for One Direction fans in Manila! 1D World located at the 5th floor of SM Mega Fashion Hall is now open. Teenagers (okay, there was a handful of grown men and women too-but hey, who could blame them?) flocked to SM Megamall to get their hands on official 1D merch, bright and early on Saturday, December 20.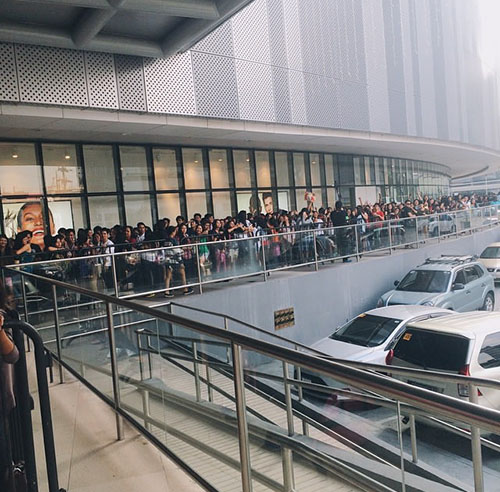 The line outside SM Mega Fashion Hall at 9:30 a.m.
One Direction fans filled the air in the still-empty mall with excitement, as they cheered, screamed, cried, and sang their lungs out together as they were making their way up to the 5th floor-as if they were actually going to see the five lads in the flesh. What more when they actually land in the country for their much-awaited two-night concert in March 2015?
The first 100 people in line got P500 worth of gift certificates each-it was a very merry Christmas indeed!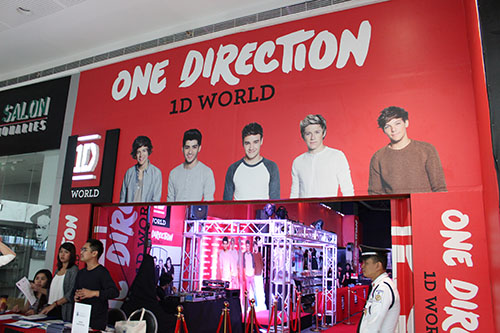 Doesn't this make you feel it's already Christmas?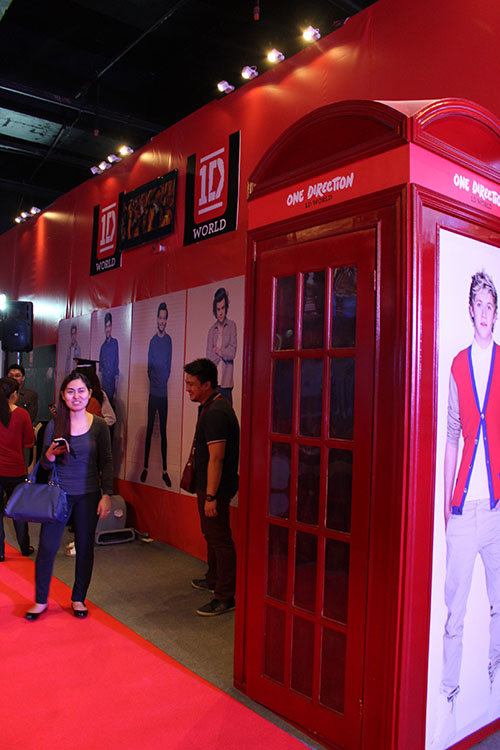 A replica of the famous phone booth from the Take Me Home album cover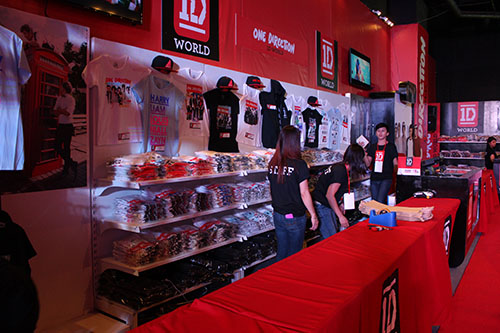 It was hard to step away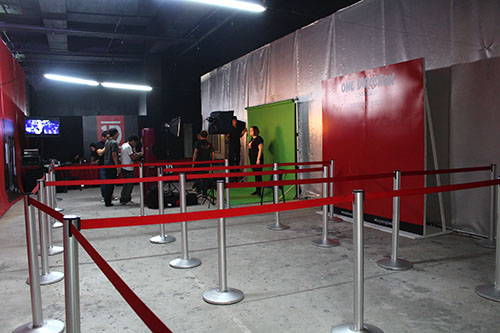 The waiting room. Spot the freedom wall and the green screen!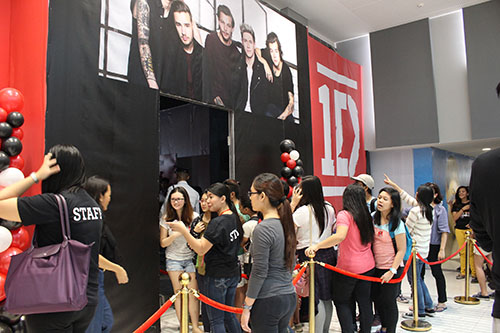 They're here!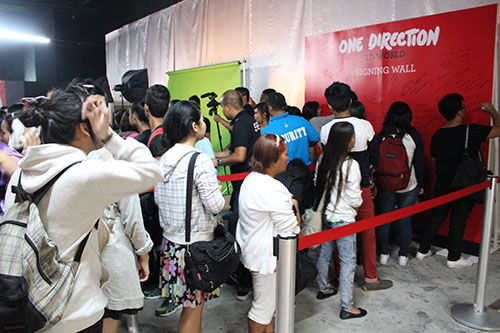 Fans inside the waiting room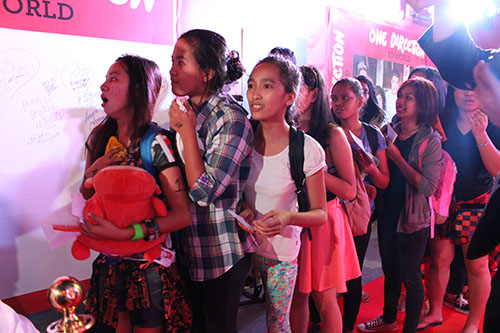 The first batch of One Direction fans inside 1D World

The look on their faces says it all. These girls camped out the whole night just to be the first in line. Talk about dedication!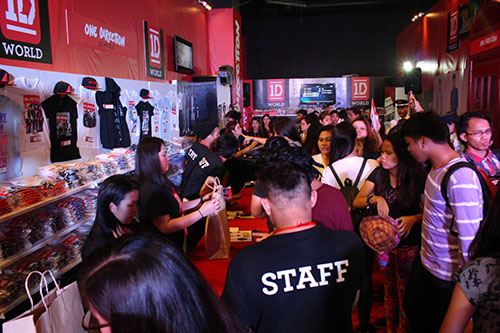 The shopping scene
Click on the next page for our shopping picks!
ADVERTISEMENT - CONTINUE READING BELOW
Don't have a gift for your 1D-obsessed GF, BFF (or even yourself)? Since it's the season of giving, here are 10 things that we're sure every 1D fan will find very 1Dful! (Get it?)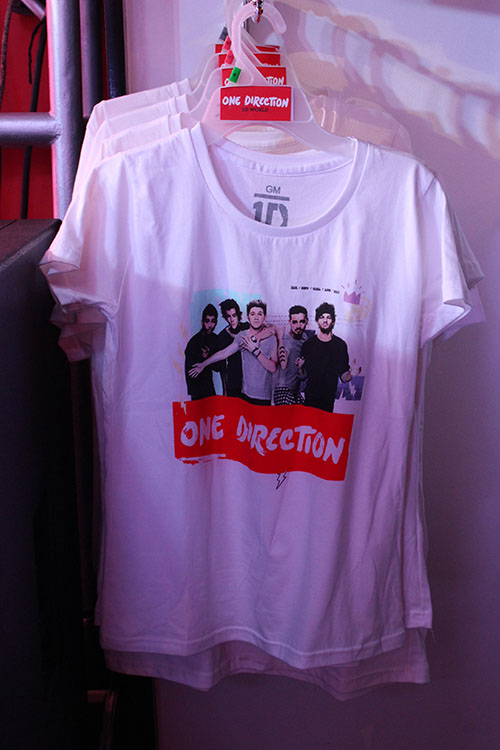 Band Shot Tee (P1,300)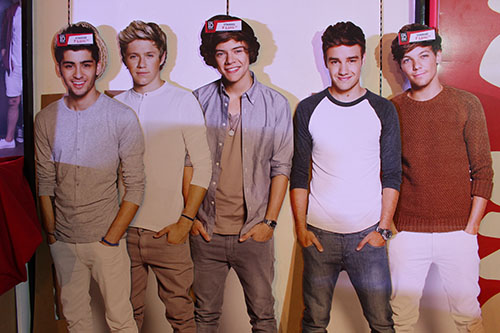 Standees (P3,500 each)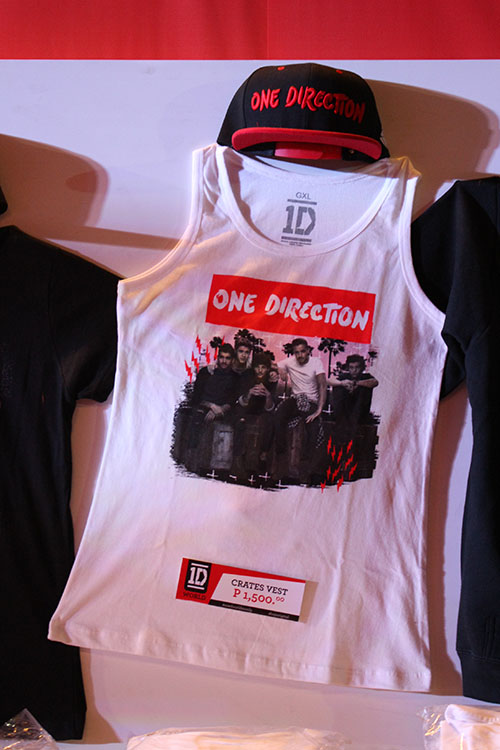 Crates Vest (P1,500)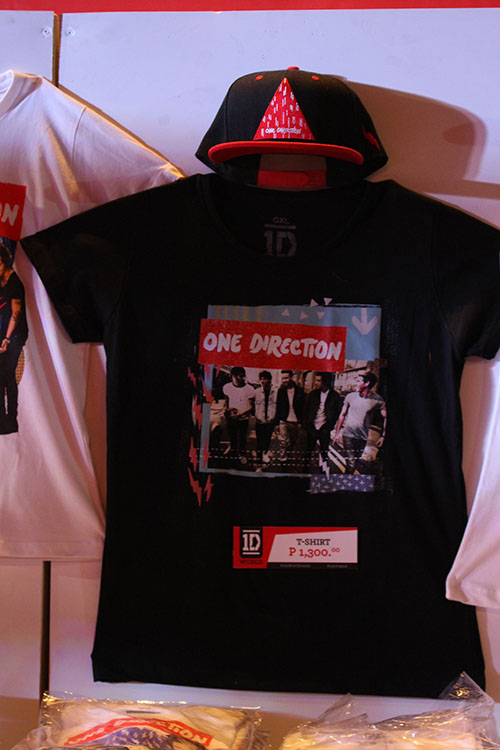 Band Sepia Shot Tee (P1,300)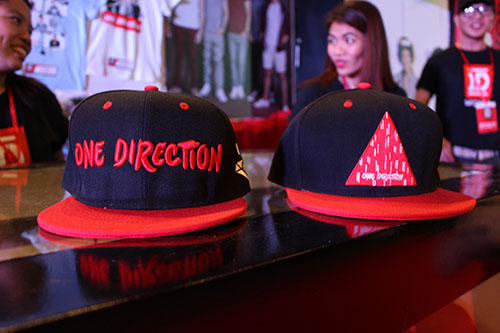 Baseball caps (P1,100)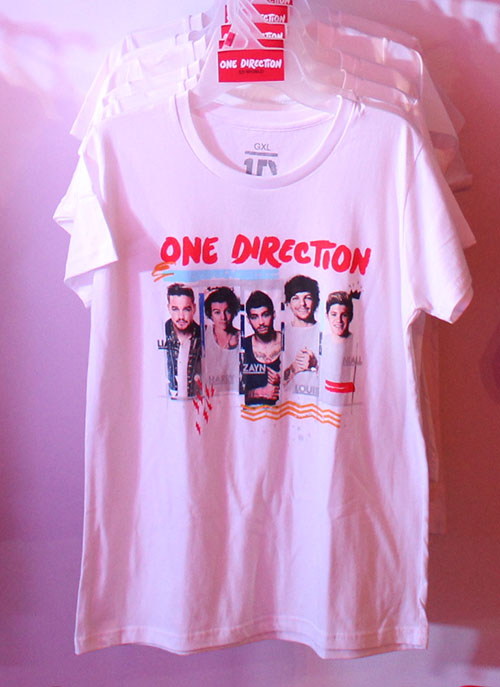 Individual Shots Tee (P1,300)

 
"And We Danced All Night" Hoodie (P2,000)

 
Names Skinny Tee (P1,300)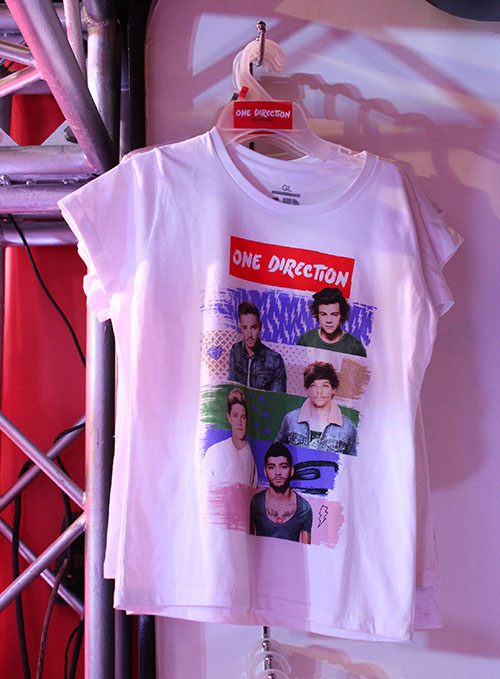 Patchwork Solo Tee (P1,300)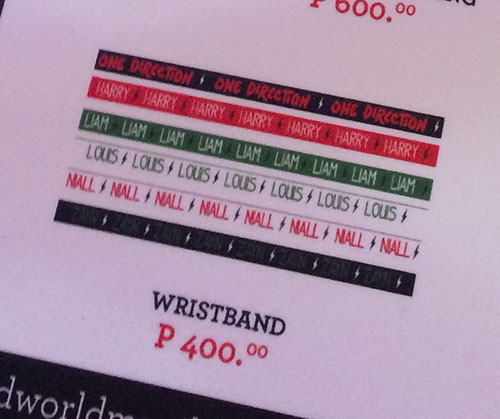 Wristband  (P400, available soon)
A lot of things went on-sing-alongs, cheering, screaming, crying... All things crazy fangirls (and fanboys) do! The waiting room was filled with excitement, it felt like if a room could burst with too much feels, it would have done exactly that. But just when we thought things couldn't get any crazier, the organizers decided to give away free tickets to the One Direction concert!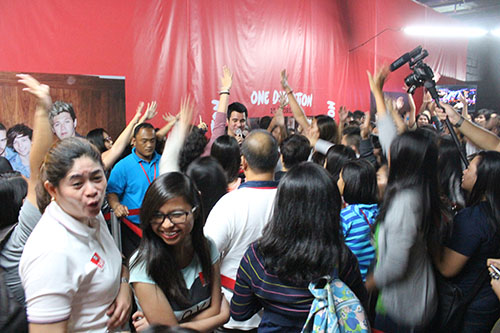 1D World is located at the 5/F SM Mega Fashion Hall, Mandaluyong City; open during mall hours until March 2015
Load More Stories