Sneak Peek: Kate Spade and Taylor Swift x Keds
Have a look at what Keds has in store for us this summer!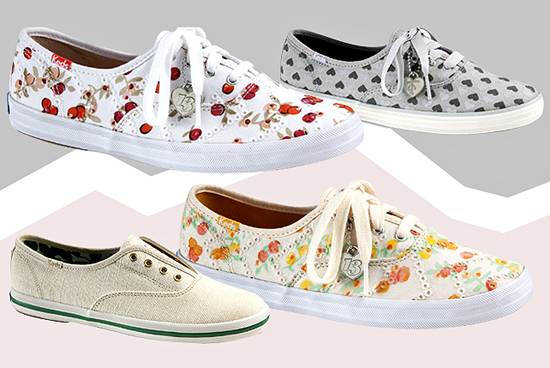 (SPOT.ph) 2015 is shaping up to be an exciting year in fashion collaborations. There's Converse and Andy Warhol, H&M and David Beckham, and of course, the perennial favorites: Keds' collaboration with Kate Spade and Taylor Swift.
Keds for Kate Spade New York Spring/Summer collection
The iconic Champion sneaker will be dressed in bright, poppy, Kate Spade New York graphic prints. This season, Keds is releasing a new sneaker design called the Triple-because the sole looks like a stack of three soles. The 10-piece collection will be available in selected Keds branches starting February until March, and will retail for P3,995 to P4,395.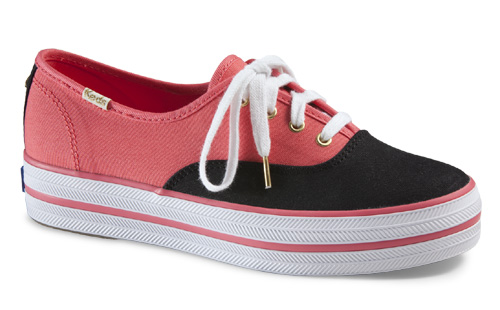 A look at the new Triple sneaker. The designs feature unique color-blocking that emphasizes the seams. The thicker sole will add to your height, without sacrificing comfort.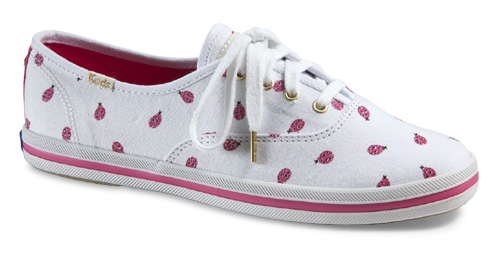 This cute sneaker drizzled in little ladybugs is perfect for any summer outfit.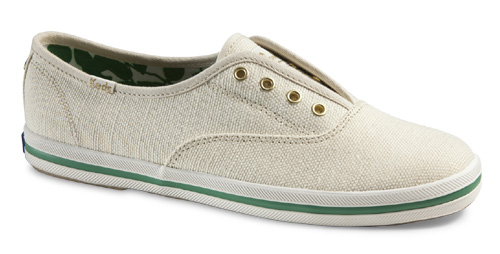 Too lazy to think of what shoes to wear with your outfit? This off-white canvas sneaker will go well with almost anything.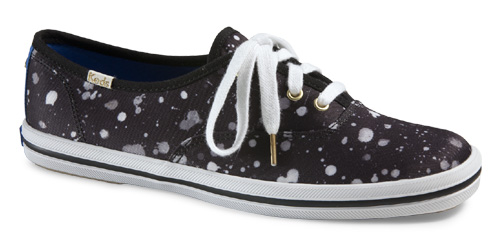 This monochromatic paint-splatter design will instantly make you look like an artist.
Taylor Swift for Keds Spring collection
Inspired by Taylor Swift's personal style, the 16-piece collection will be full of cherry blossoms, daisies, hearts, anchors, and stripes. The collection will be available in selected Keds branches and department stores starting April until May, and will retail for P2,995.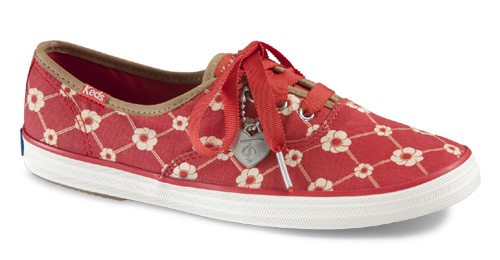 Draw attention to your feet with this Taylor Swift-red sneaker with cherry blossoms.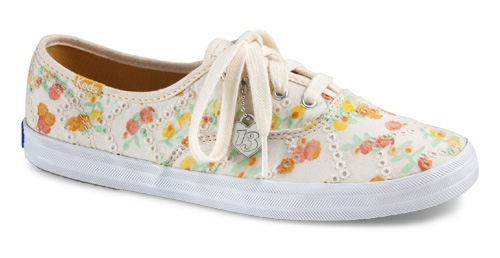 This textured, floral sneaker will surely brighten and freshen up your look.
ADVERTISEMENT - CONTINUE READING BELOW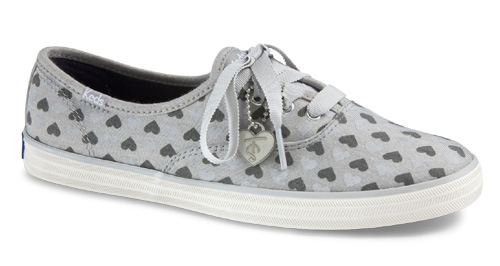 Look laidback, relaxed, and full of love in this monochrome heart-patterned gray sneaker.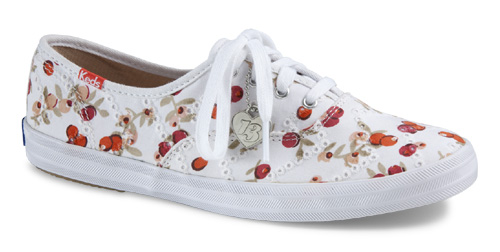 Have some fruits on your feet with this cherry printed white sneaker!
Load More Stories