10 Reasons You'll Love Uniqlo's New LifeWear Collection
A clothing collection made exclusively for everyone.
The trickiest part about shopping for clothes is that the ones that fit you won't always be stylish or comfortable. That's one thing Uniqlo has been trying to solve with innovative garments for years and we bet you'd want to see what they have in store for everyone this year.
Last November, the Japanese brand known for basics released their Spring/Summer 2015 collection in New York City. The star amongst their racks of fashion goodies is the LifeWear collection which features innovative pieces for everyone. Here we give you 10 reasons to look forward to Uniqlo's LifeWear.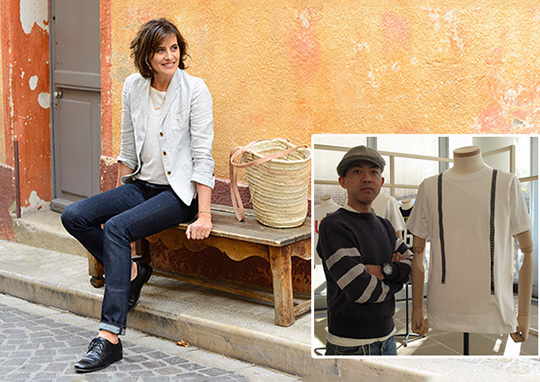 ADVERTISEMENT - CONTINUE READING BELOW

1. It's timeless.
For their Spring/Summer 2015 collection, Uniqlo partnered with Parisian style icon Ines de la Fressange to create a linen collection that never goes out of style. The line features dresses and tops with prominent vintage prints as well as jackets that would go well even with Uniqlo's basic menswear shirts and cashmere sweaters. Mina Bishop, Marketing Director for Ines de la Fressange Paris says, "The whole brand is based on timelessness. Ines really brought that back to Uniqlo."
2. It's simple.
The Japanese brand's no-fuss designs are also noteworthy for the LifeWear collection. Their Bratops, for example, have been improved to make it fit naturally on the body with the extra effort. The company's C0-Global Chief Marketing Officer Jorgen Andersson says: "While fast-fashion brands think much more about collections and outfits, Uniqlo thinks more about products: the best T-shirts, the best jeans, the best cashmere sweaters."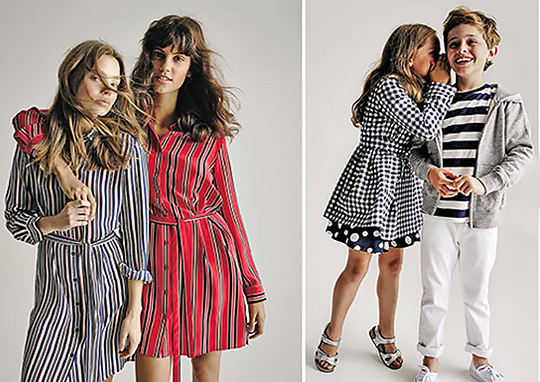 ADVERTISEMENT - CONTINUE READING BELOW

3. It's so comfortable.

From choosing fabrics that fit the body naturally, to redesigning basics into flexible pices, Uniqlo has proven its expertise in providing comfort in all its offerings. For the LifeWear collection, Nigo, founder of a Japanese clothing line and Uniqlo's new Creative Director, designed UT's t-shirts to make it more adaptable. "I deliberately use a slightly rough cotton yarn and it kind of creates a little air gap between the T-shirt and your body so it's more comfortable to wear."
4. It's easy to style

With the amount of options on the LifeWear collection, it'll be impossible not to find something that would fit you. The Japanese company aims to put out clothing that people would actually be able to spend their lives in without taking style out of the equation. Uniqlo Chief Creative Officer LeAnn Nealz says, "They suit one's lifestyle, whether Heattech, AIRism, Ultra Light Down, they're easy pieces that you can style up or down."
ADVERTISEMENT - CONTINUE READING BELOW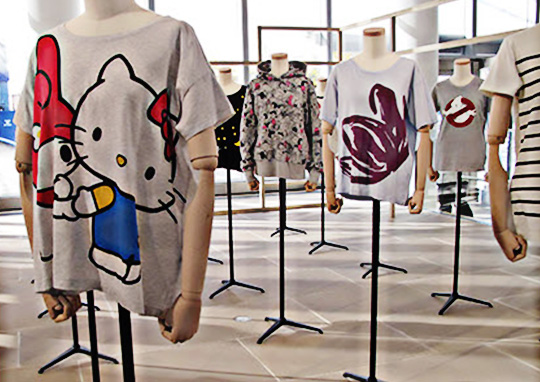 5. It's streetwear at its finest.
Uniqlo's new line also redefines streetwear by adding a dash of fun and luxury by collaborating with Creative Director Nigo. For its UT LifeWear collection, Nigo created over 1,000 t-shirt designs featuring pop culture icons such as Hello Kitty, Tintin, his Superman, and Ghostbusters. He also mentioned that luxury brands and Uniqlo's style philosophy are like boxing and sumo. "It's sort of a similar world but the scale is totally different. I appreciate the global reach of Uniqlo."
ADVERTISEMENT - CONTINUE READING BELOW
6. It has quality jeans.

Can't find proper jeans that would last a lifetime? Uniqlo also upgraded their bottoms by partnering with Kaihara, a Japanese denim company that supplies many luxury brands. The Skinny Fit jeans, for instance, were cut from a new kind of fabric that is 20 percent lighter, has 50 percent stretch, and 90 percent recovery. Uniqlo's Head of Research and Design, Yuki Katsuta, says, "We have to make the perfect single item and provide 100 percent good fabric, color, and detail."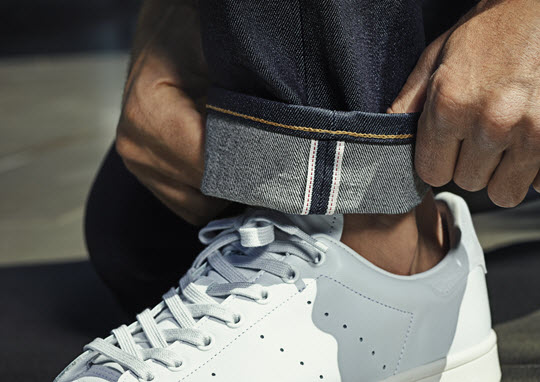 ADVERTISEMENT - CONTINUE READING BELOW
7. It also has quality sportswear
From it's menswear roots, Uniqlo has moved on to become an expert in blending casual wear and sportswear to people's daily clothing. New products like the Pocketable Parka, Dry-Ex Polo Shirt, Bratop Dress, and Sweat Full Zip Hoodie, adds some spark of interest on the usual casual get up and allows people on the go to change easily from work to gym. Co-Global Chief Marketing Officer Jorgen Andersson shares: "I love ULD because it's light, packable, warm, functional, and we put new designs into it, giving people reason to buy a new one."
8. It's art-inspired.
Along with its Free Friday Nights sponsorship for the Museum of Modern Art (MoMA), Uniqlo also collaborated with many artists to form SPRZ NY (Surprise New York), a line infused with various art styles. Mainstay artists like Andy Warhol, Keith Haring and Jean Michel Basquiat as well as MoMA's Aleksandr Rodchenko, Sol LeWitt, and Jennifer Bartlett were cited as inspirations for the SPRZ NY collection. MoMA's Associate Curator Sarah Suzuki reveals the idea behind the line: "They came up with the idea that art shouldn't be something you go see in a museum, art should be integrated in every aspect of your life."
ADVERTISEMENT - CONTINUE READING BELOW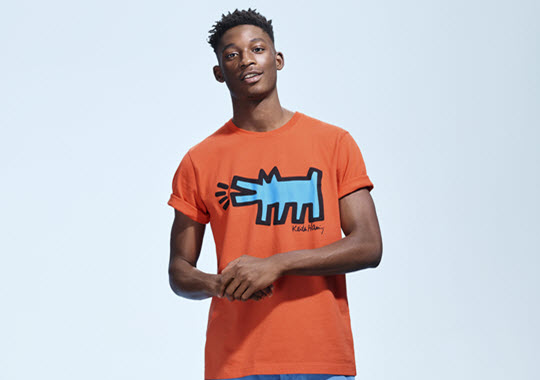 9. It's art
Aside from collaborating with MoMA and various other artists, Uniqlo also used their store designs inclination to art. Their Fifth Avenue store in Manhattan, for example, has a LifeWear section where shirts designed by Yayoi Kusama, Robert Mapplethorpe, and Jackson Pollock were framed like real paintings. Laura Kittredge who worked on the exhibitions said, "The core values and mission of both Uniqlo and MoMA are about making art free to the public."
ADVERTISEMENT - CONTINUE READING BELOW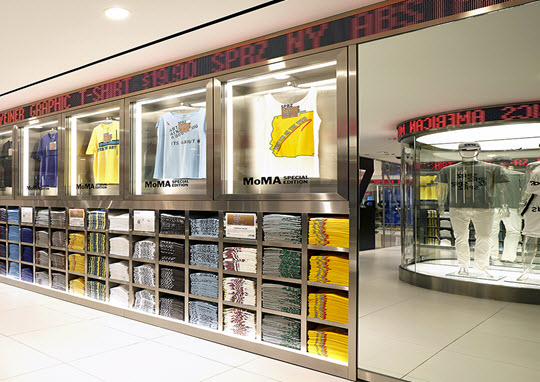 10. It's not exclusive
From blouses for women, jackets for kids, to pants for men, Uniqlo makes sure there's always something for everyone. Speaking about Uniqlo founder Tadashi Yanai, Jorgen Andersson says that through the LifeWear collection, they hope that everyone in the world will have at least one piece from Uniqlo. "We don't segment the world - that's our 'made for all' concept." He adds, "They're clothes to help you through your life."
ADVERTISEMENT - CONTINUE READING BELOW
Interested to see and try out Uniqlo's LifeWear collection? You can check out their concept stores all around the Metro and in select provinces nationwide or you can go to their website. Other than that, you can also reach Uniqlo on Facebook, Twitter and Instagram.
Source: Uniqlo SS 15: 'Tis the season for exciting collabs by Therese Jamora-Garceau
Recommended Videos
Load More Stories