How to Wear Your Polo in the Metro
It's a staple piece worth rocking.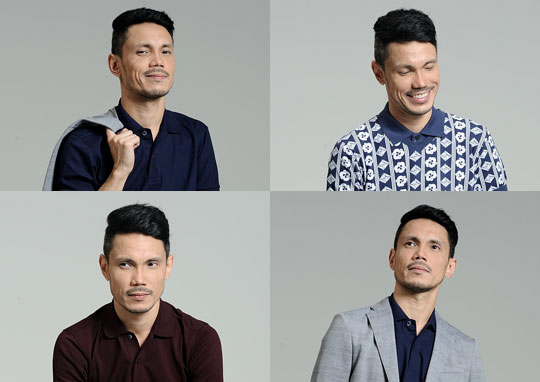 Twenty-four hours may not be enough for Diego Castillo, the musician who leads several lives as the guitarist of rock band Sandwich, one-half of the DJ duo, The Diegos, and just recently, co-owner of new burger joint, Sweet Ecstasy. And if that's not enough, he also does a podcast, Foaming at the Mouth, where he recommends throwback tunes to young listeners. For a life lived in full, what he needs are clothes that will work with him. The essential polo shirt exemplifies the LifeWear concept of Uniqlo. In whatever style and to whatever destination, the easy staple adapts to Diego's life and, most important, personality-be it a guitarist, DJ, restaurateur, or more.
ADVERTISEMENT - CONTINUE READING BELOW
CONTINUE READING BELOW
Recommended Videos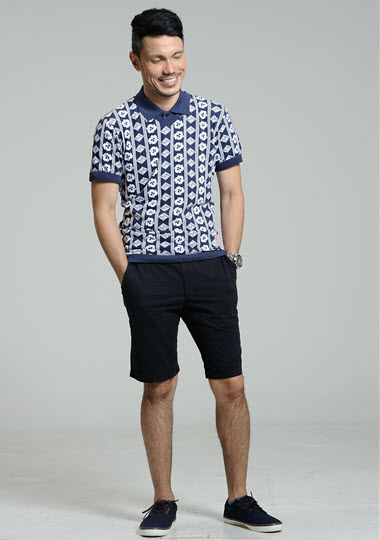 Uniqlo UT Shochiku Kabuki graphic short sleeve shirt and black shorts
11 AM. AT HOME.
Why do we dig the polo shirt? Found somewhere in between the comfortable T-shirt and the dressed-up shirt, it combines the best of both worlds (that effortless collared style) while doing away with what may be troublesome (grunginess or stiff formality). So what you get is a piece of clothing that makes you look good even if you're just hanging out at home and, maybe, recording a podcast of '60s garage rock. Match the easiness of the polo shirt with the comfort of shorts. A graphic print keeps the mood upbeat.
ADVERTISEMENT - CONTINUE READING BELOW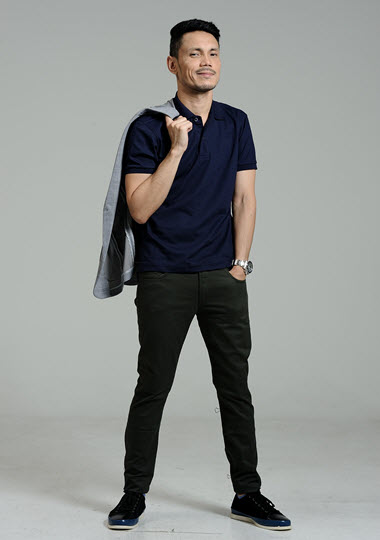 Uniqlo navy blue Dry Pique polo shirt and jeans
3:30 PM. AT THE RESTAURANT.
The Dry Pique polo gives its wearer a laidback elegance. Diego can wear this on a visit to Sweet Ecstasy, the new burger place where the musician drops by to chat up his customers.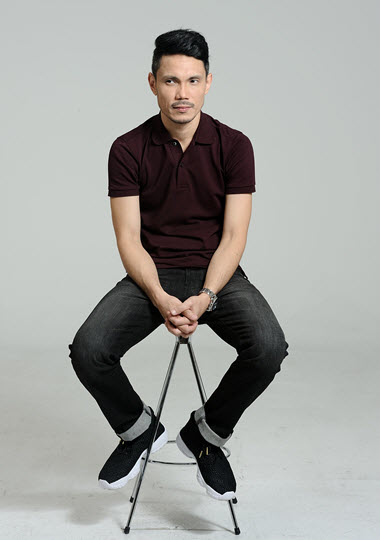 ADVERTISEMENT - CONTINUE READING BELOW
Uniqlo maroon Dry Pique polo shirt and denim jeans
11 PM. AT THE CONCERT.
Originally made for tennis, the polo shirt's proportions, including its arm-baring short sleeves, were designed for movement. Which comes in handy when you're the guitarist of Sandwich. On stage "...we're a bit magulo," says Diego of the legendary band that just released their newest album, Debris. When the musician picks out clothes, movement is always a priority. As for the look, solid, dark colors and a slim fit transmit the edge of rock 'n' roll. If you're on the other side, the same rules apply. Wear a perfectly fitting polo shirt and just move to the music.
ADVERTISEMENT - CONTINUE READING BELOW
Uniqlo navy blue Dry Pique Polo Shirt, gray blazer, and moss green pants
1:30 AM. AT THE BAR.
Here's a tip from the polo-lover himself: When you need to dress it up, layer your polo shirt with a jean jacket, a chunky cardigan, or a sport coat. The slimness of a modern polo shirt makes it perfect for layering (looks almost as good as a proper shirt). When at the bar, keep things dark or in the same tones. Find Diego in Black Market, spinning tunes for raucous teens, looking good in his polo shirt, and feeling even better.
This is Diego Castillo in LifeWear by Uniqlo. Time to rock your own polo in the metro.
Are you sure you want to delete this list?

Load More Stories