8 Food Items You Can Get for Free When You Gas Up
You can fill up your tummy when you fill up your car.

(SPOT.ph) Check out the photos below. No cheap magic tricks were involved in acquiring these food items and, as you will soon discover, these are all the real deal. But did you know that you can get these items for free just by gassing up? Before we tell you how, let's list down first these all-time fast food favorites.



Jollibee Spaghetti (P55) and Jollibee Tuna Pie (P40)
One is a regular menu item while the other is like a comet that appears only every so often. Nonetheless, both the spaghetti and tuna pie from Jollibee are crowd favorites that never disappoint.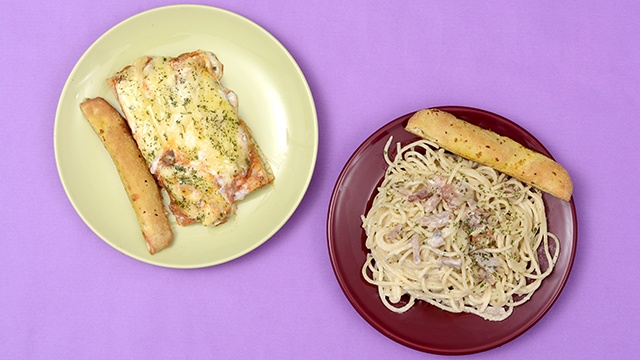 Greenwich Lasagna (P110) and Creamy Carbonara (P110)
This isn't the lasagna or carbonara your mom makes at home—they're the ones she used to treat you to when you were a good little person! What's cool is that now you get to take these home to her, and tell her all about how they were free because of gasoline...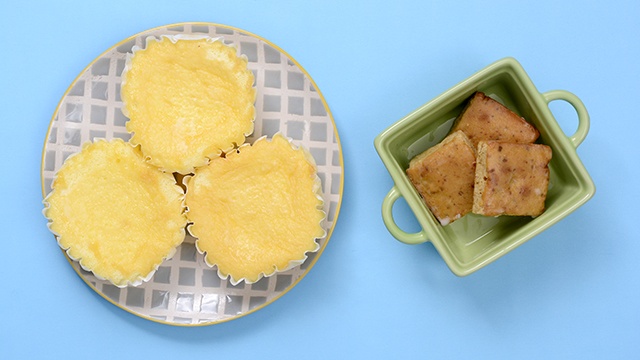 Red Ribbon Cheesy Bar (P18) and Butter Mamon (P20)
Cheese and butter are two of the best things about eating. When you have either in the name of a food item, it's most likely pretty good. Case in point: Red Ribbon's Cheesy Bar and Butter Mamon. The bar is dense while the mammon is light and fluffy, but both are pretty excellent nonetheless.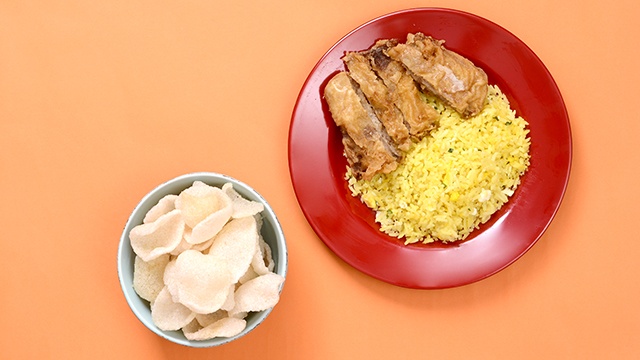 Chowking Chicharap (P46) and Chinese-Style Porkchop with Rice (P109)
When you get a sudden craving for Chinese Food, there's nothing like a Chowking fix! Pop in for crunchy Chicharap and succulent porkchops for a full meal. 

So how can you get these fast food favorites for free? Turning gasoline, diesel, or any oil products into food doesn't require a magic wand and incantations. All it takes is a very excellent partnership, just like the one between Caltex and Happyplus. Happyplus cardholders who gas up at Caltex fuel stations earn points that can be used as cash at partner food outlets such as Jollibee, Greenwich, Red Ribbon, and Chowking.

To celebrate the third year anniversary of the partnership of Caltex and Happyplus, the rewards have been sweetened: gassing up at participating Caltex stations for a minimum purchase of Php 500 from March 1 to April 30 will give three times the Happypoints that cardholders would receive.

How does it work? Let's say you spend P2,000 per month on fuel at Caltex, at P500 increments per week. A P500 fuel purchase will earn you 15 Happypoints.That means that at the end of the month, you would have 60 Happypoints, which can be used to redeem any of the following: a Jolly Spaghetti (P55), a Tuna Pie (P40), three pieces of Red Ribbon Butter Mamon or Cheesy Bar (P20 each) or an order of Chowking Chicharap (P46). Double your monthly fuel purchase and you'll earn 120 Happypoints which you can use to redeem a Greenwich Lasagna or Carbonara (P110 each) or a Chinese-Style Porkchop from Chowking (P109)!



It's a lot more than just fuel you get when you're a Happyplus cardholder gassing up at Caltex: you get to fill up your fuel tank while satisfying your food cravings. That's simple magic that we can all live by.

For more information about Caltex and HappyPlus, visit Caltex's website.