10 Drugstore Beauty Products Makeup Artists Keep in Their Kits
Looking beautiful doesn't have to break the bank.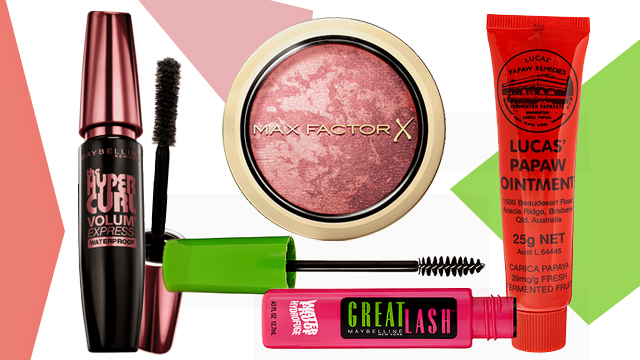 (SPOT.ph) Nothing beats the thrill of a beauty find, especially one that delivers instant results and makes you feel like a gorgeous goddess, the one that makes you want to go out and strut your stuff—never mind that it's past midnight and you're dressed in your rattiest tank top and granniest pair of underwear when you decided to start playing with your makeup.
ADVERTISEMENT - CONTINUE READING BELOW
And of course, there's no greater high than finding that drugstore holy grail beauty product, the one that makes you look like a million bucks but costs way less than that. No one is immune to the siren call of the drugstore beauty find, and no one is more obsessive about this than makeup artists.
We asked some of the country's top makeup artists to rummage through their pro kits to show us what their cheap beauty thrills are and why you should stock up on them, too.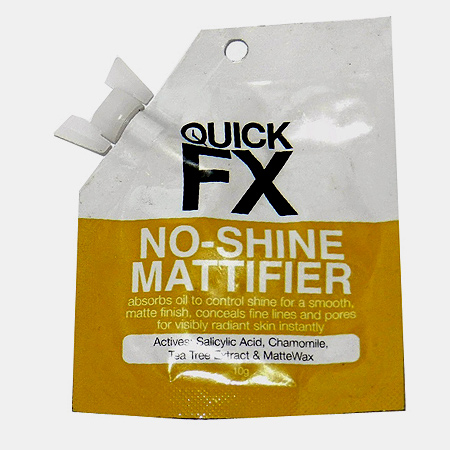 ADVERTISEMENT - CONTINUE READING BELOW
Quick FX No Shine Mattifier (P89)
Recommended by: Xeng Zulueta, beauty expert at Calyxta.com
Instagram: @xengzulueta
Makeup kit staple for: Two years
"It works as a primer and refresher when touching up makeup."
Available at Watsons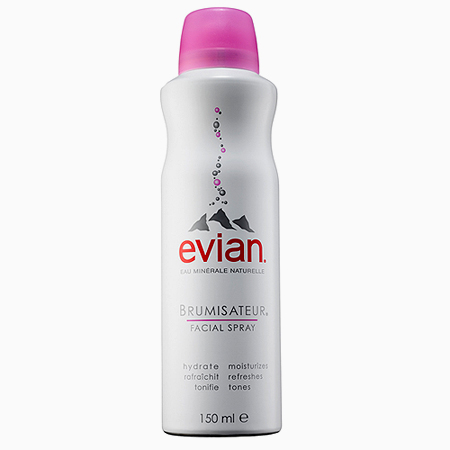 Evian Facial Spray (P459)
Recommended by: Muriel Vega Perez, murielvegaperez.com
Instagram: @murielvegaperez
ADVERTISEMENT - CONTINUE READING BELOW
Makeup kit staple since: Forever
"It's a perfect mist to prep and clean the skin while refreshing the face. It can be used before and after makeup. When I want a wet makeup application, I use Evian as my makeup thinner, too. It's amazing!"
Available at department stores and supermarkets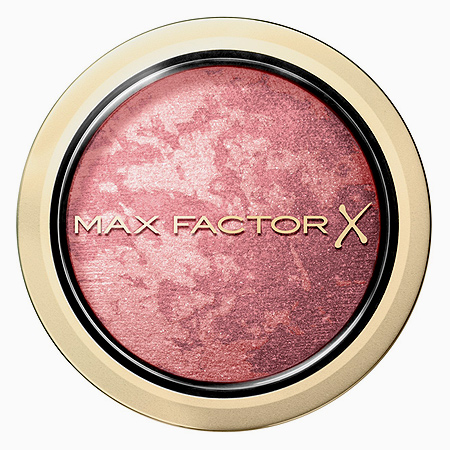 ADVERTISEMENT - CONTINUE READING BELOW
Max Factor Creme Puff Blush (P675)
Recommended by: Jasmine Mendiola, beauty strategist at jasminemendiola.com
Instagram: @jasminemendiola
Makeup kit staple for: One year
"Small and handy, it has great payoff with a buildable brightening finish. It's a more affordable version of my favorite high-end blush from Hourglass Cosmetics."
Available at department stores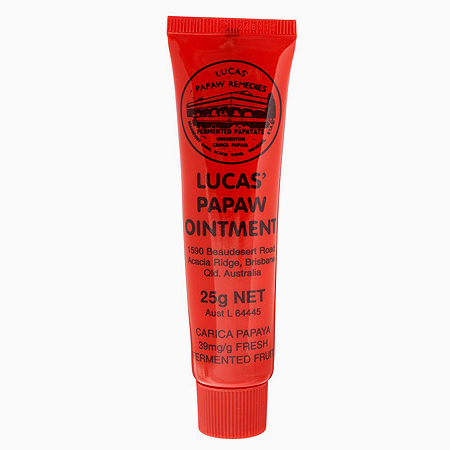 ADVERTISEMENT - CONTINUE READING BELOW
Lucas' Papaw Ointment (P400)
Recommended by: Mayesa delos Santos, Make Up For Ever affiliate
Instagram: @mayesaofficial
Makeup kit staple for: Four years
"Kim Jones introduced me to this when we were still shooting for [her] show Etcetera and now all my clients love it. It's a really effective moisturizer for dry lips minus the thick and heavy feel—the texture is ideal especially for applying lip color after."
Available at dtcmakeup.com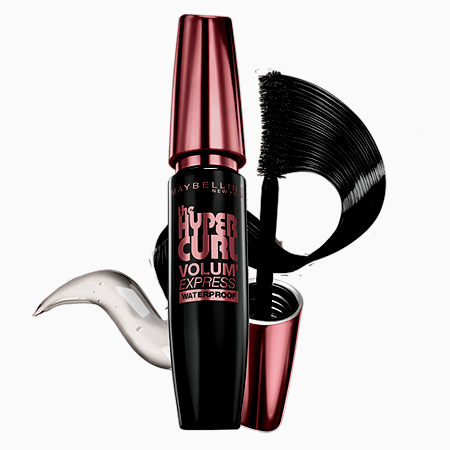 ADVERTISEMENT - CONTINUE READING BELOW
Maybelline The Hyper Curl Volum' Express Mascara (P199)
Recommended by: Cathy Cantada-Dizon
Instagram: @catcantada
Makeup kit staple for: 10 years
"It's one of the best mascara formulas for short lashes; it adds length and volume while its waterproof formula ensures it doesn't smudge throughout the day. It's also very affordable so I can easily replace this after a couple of months for hygienic purposes."
Available at department stores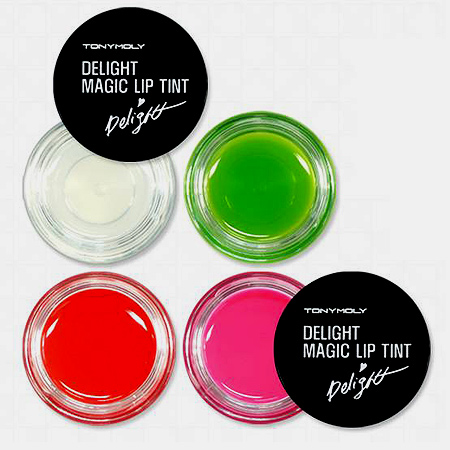 ADVERTISEMENT - CONTINUE READING BELOW
Tony Moly Magic Lip Tint in Strawberry (P198)
Recommended by: Paolo Maranan, Styluxe Salon
Instagram: @paolomaranan
Makeup kit staple for: Two years
"This colorless magic lip tint is really magical. It works with your skin's natural chemistry to create natural looking red lips. I even use this for guys' grooming and also as a cream blush in a pinch."
Available at department stores and Tony Moly boutiques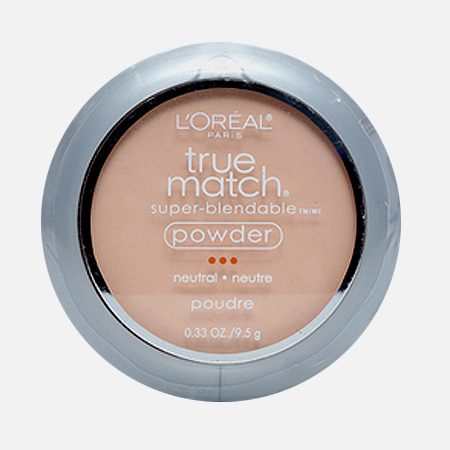 ADVERTISEMENT - CONTINUE READING BELOW
L'Oréal Paris True Match Super Blendable Powder (P500)
Recommended by: Ara Fernando, arafernando.carbonmade.com
Instagram: @thearafernando
Makeup kit staple for: Eight years
"It's an affordable mattifying powder that comes in a wide variety of shades including yellow-toned ones for Asian skin. You don't have to worry about a Caladryl-pinkish tone after applying makeup."
Available at department stores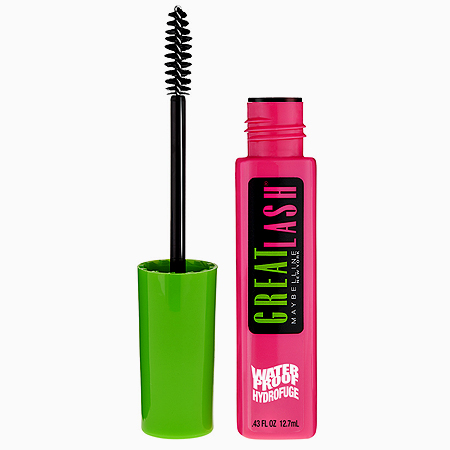 ADVERTISEMENT - CONTINUE READING BELOW
Maybelline Great Lash Waterproof Mascara (U.S. $6.49)
Recommended by Jigs Mayuga, jigsmayuga.carbonmade.com
Instagram: @jigsmayuga
Makeup kit staple for: 12 years
"It keeps lashes lush and in place all day."
Available online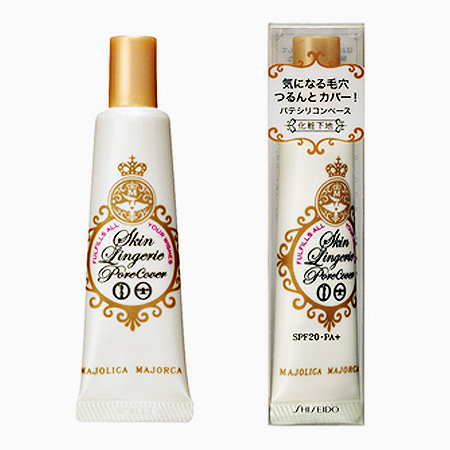 Majolica Majorca Skin Lingerie Primer (P650)
Recommended by: Elaine Ganuelas, elaineganuelas.carbonmade.com
Instagram: @elaineganuelas
Makeup kit staple for: 10 years
ADVERTISEMENT - CONTINUE READING BELOW
"It suits all skin tones, smoothens and fills pores while keeping the oilies at bay."
Available at department stores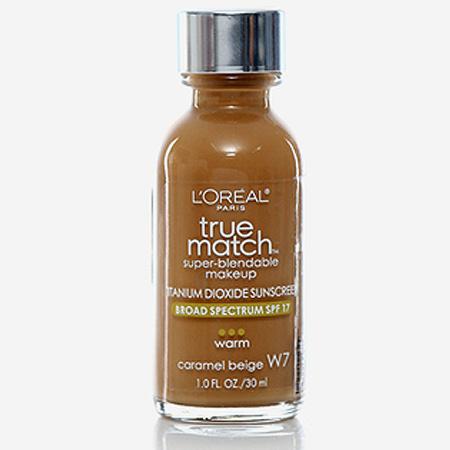 L'Oréal Paris True Match Super Blendable Liquid Foundation (P600)
Recommended by: Ces Guerrero-Buenavista
Instagram: @ces.guerrero.buenavista
Makeup kit staple for: 11 years
"If you need to put on the foundation and don't have a lot of time, this works really well and leaves out the guesswork shade-wise. It also sets as a powder finish so no need for a lot of powder after you apply it."
ADVERTISEMENT - CONTINUE READING BELOW
Available at department stores
Load More Stories