10 Pimple Patches That Will Banish Your Zits
They work like magic!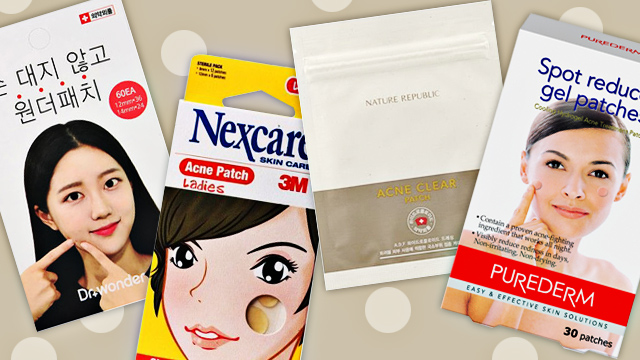 (SPOT.ph) Don't you just hate it when you have an important event coming up and a wild pimple appears in the middle of your face right before the big day? In case you've been struggling with the same problem over and over again, it's probably because you haven't tried these awesome acne patches that work like magic! We round up the 10 that you need to try.
ADVERTISEMENT - CONTINUE READING BELOW
Important: Before using pimple patches, make sure your skin is clean and the spot is completely free from oil and dirt.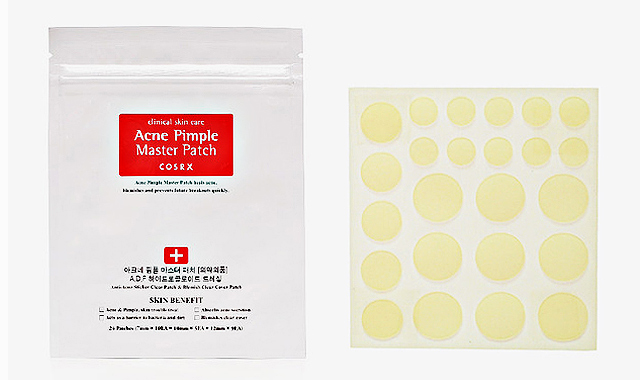 Acne Pimple Master Patch (P170 to P180) from CosRX
The crowd-favorite CosRX Acne Pimple Master Patches are infused with hydrocolloid, the dressing applied to wounds to prevent infection, which works to protect blemishes from dirt while coaxing deep-seated pimples, absorbing pus, and lifting sebum from pores. One pack has 24 patches that come in different sizes. Not only does it banish your zits, it also acts as a protective cover so you don't pick on them.
ADVERTISEMENT - CONTINUE READING BELOW
Available at Daraholic, BeautyMNL, and select Watsons branches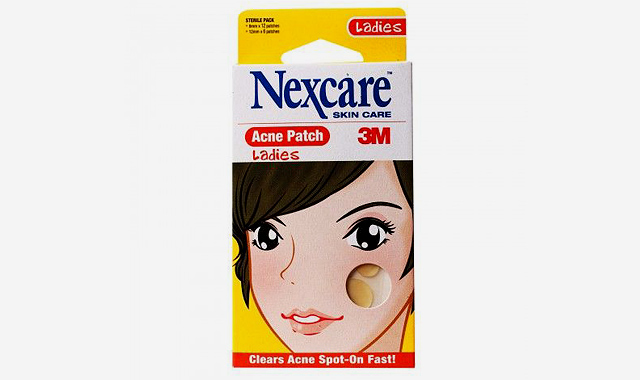 Acne Patch (P149) from NexCare
These acne patches are formulated with 3M Tegasorb which helps drain the pimple of oil and pus overnight. The box contains 36 patches that come in two sizes. We recommend using these for zits that are ready for popping (don't do it!) a.k.a. pus-filled lesions that are just waiting for the perfect time to explode. Trust us, you'll be satisfied when you see that the patch has absorbed all the gunk inside that nasty pimple.
ADVERTISEMENT - CONTINUE READING BELOW
Available at Watsons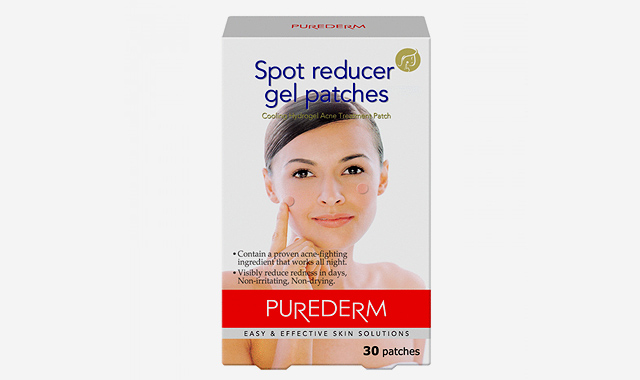 Spot Reducer Gel Patches (P99.75) from PureDerm
These gel patches are your best bet if you want to control the redness and swelling of pimples that are in its early stages. It has a sticky gel side which is infused with salicylic acid, almost synonymous to "pimple-healer." Just make sure your skin is completely clean and dry when you put the patches on so that they don't move around while you're asleep. One box contains 30 patches which give you lots of bang for your buck!
ADVERTISEMENT - CONTINUE READING BELOW
Available at Watsons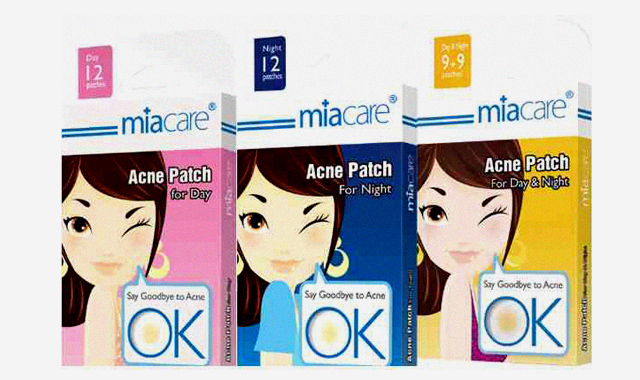 Acne Patches (P149) from MiaCare
If you're looking for a multi-tasking patch that can cover up your zit during the day and keep your breakouts at bay, the MiaCare Acne Patch (Day) can do the job for you. They're highly absorbent and ultra-thin, so you can wear them under your makeup. They also have two other versions: Night and Day & Night. The Night patches are a bit thicker than the Day patches, allowing maximum pus absorption overnight. The Day & Night are perfect if you have a long day ahead and want to keep them on for up to 24 hours.
ADVERTISEMENT - CONTINUE READING BELOW
Available at Watsons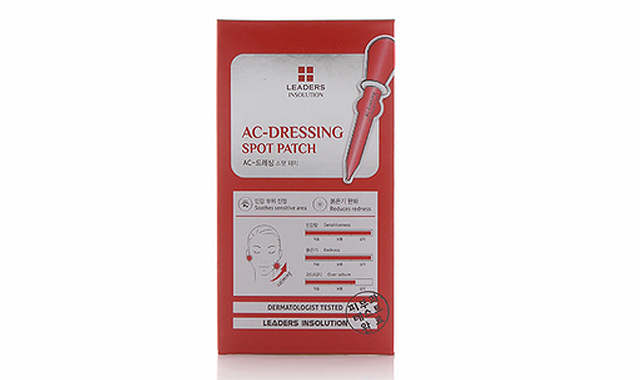 AC-Dressing Spot Patch (P448) from Leaders
Coated in salicylic acid, portulaca oleracea extracts (which have skin-soothing properties and acts as an antioxidant), and tea tree oil, these patches are recommended for people with oily skin. It helps soothe inflamed spots while minimizing redness, making that ugly zit less annoying. Plus, you can wear it under your makeup because it's transparent! One box contains 50 patches.
ADVERTISEMENT - CONTINUE READING BELOW
Available at select SM Department Stores nationwide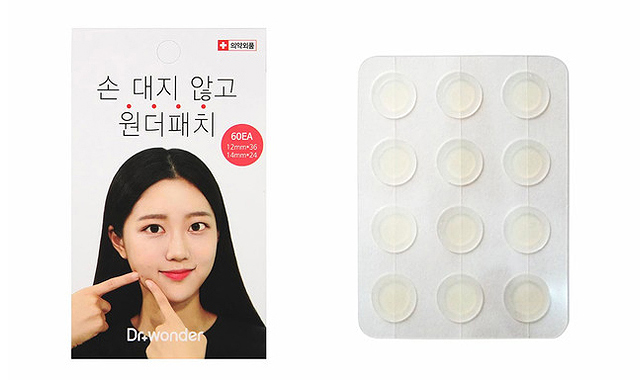 Anti-Spot Acne Patch (P500) from Dr. Wonder
Before you shut this down because of its hefty price tag, know that P500 gets you 60 patches. Dr. Wonder's Anti-Spot Acne Patch is waterproof and thin, so you can wear it under your makeup in case of emergencies. It features a strong, waterproof adhesive that absorbs all of your skin's impurities while speeding up its recovery. So if you're scared of running out of pimple patches, you might want to give Dr. Wonder a shot.
ADVERTISEMENT - CONTINUE READING BELOW
Available at BeautyMNL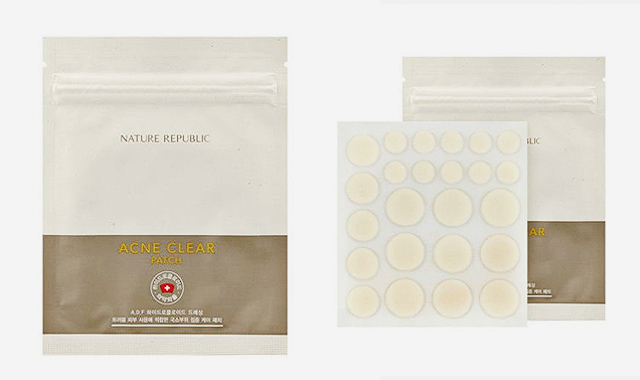 Acne Clear Patch (P235) from Nature Republic
If you have cystic acne or swollen bumps that need to be tamed, just pop one of these patches on and expect the target area to subside overnight. It's perfect for those days when you feel like you're about to get a pimple. The patches are all infused with bee venom which works by tricking the skin into thinking that it has been stung by a bee which speeds up the skin's healing abilities. One pack contains 24 patches that come in various sizes.
ADVERTISEMENT - CONTINUE READING BELOW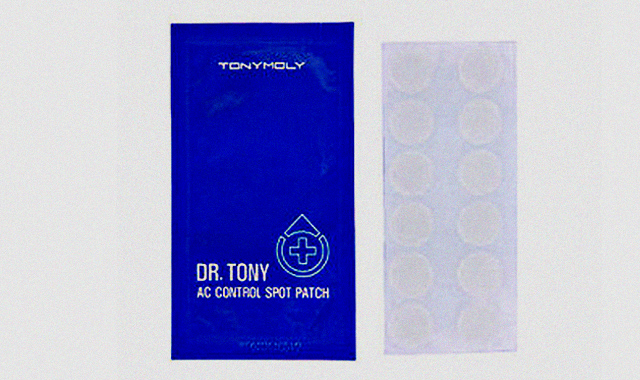 Dr. Tony Lab AC Control Spot Patch (P78) from Tony Moly
If you don't usually get a lot of pimples but want to make sure you have a quick solution just in case one decides to invade your face, go for Dr. Tony Lab AC Control Spot Patch. It won't cost you much, but it does the job just the same. Each pack contains 10 patches that contain salicylic acid and tea tree oil—two key ingredients when dealing with zits! Stick one on your trouble spot, sleep on it, and wake up to clearer skin. 
ADVERTISEMENT - CONTINUE READING BELOW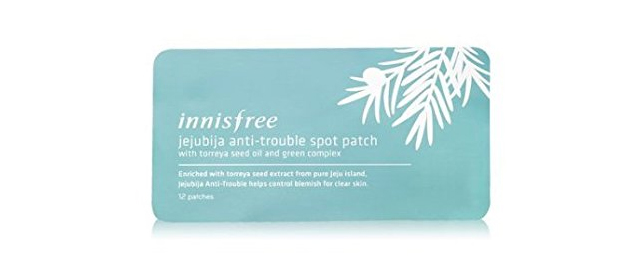 Bija Trouble Spot Patch (P150) from Innisfree
These patches' main ingredient is bija seed oil which has skin-soothing and anti-inflammatory properties to keep your breakouts at bay. One pack contains 12 transparent patches that you can use under your makeup or even on its own, so you can minimize your pesky zit's appearance as you go through your day. Unlike most acne patches, these work even if your pimple hasn't developed a head!
ADVERTISEMENT - CONTINUE READING BELOW
Available at BeautyMNL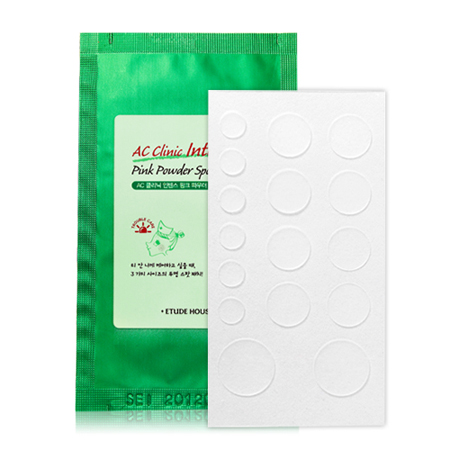 AC Clinic Intense Pink Powder Spot Patch (P98) from Etude House
Staying true to its name, these pimple patches are pretty intense. Ingredients include lavender, salicylic acid, eucalyptus oil, tea tree oil, peppermint, and papaya extract all join forces to banish that pimple, thanks to their acne-fighting, restoring, and soothing properties. One sheet contains 16 patches.
ADVERTISEMENT - CONTINUE READING BELOW
Available at Etude House stores
Recommended Videos
Load More Stories