10 Easy Hacks to Nail the Perfect Mani
Here's how to get perfectly manicured tips every time!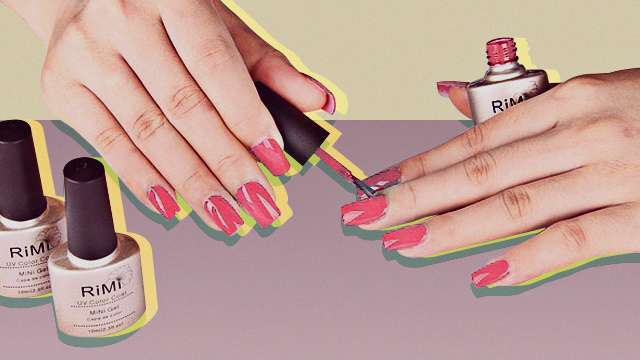 (SPOT.ph) While a lot of us enjoy going to nail salons for that monthly (or weekly, whatever floats your boat) splurge, there's no denying how much time and money you save by skipping the salon and going for the full do-it-yourself package instead. But while we're dreaming of copping those flawlessly painted tips, the process itself is full of bumps on the road. But have no fear; we're listing down 10 easy hacks to make your next DIY mani as hassle-free as possible.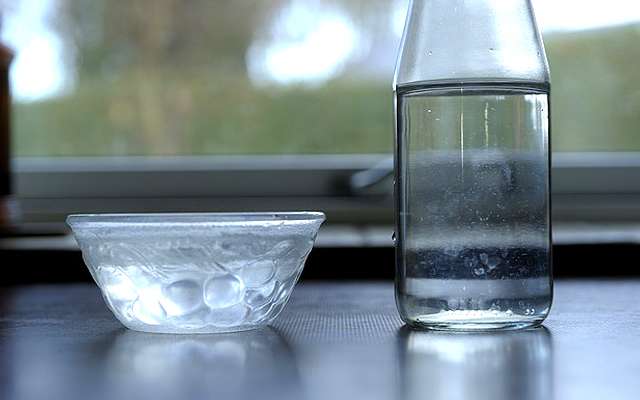 Dip your newly manicured tips in ice water to dry them faster
We all know the struggle: having just painted your nails (and being darn proud about it, too), suddenly you just have the urge to do everything with your hands—from fixing your hair to putting on your jeans or even to answer the text you just got from your girl friends. But if you're looking for a way to quickly dry those newly painted digits for your next DIY mani, just fill a bowl with ice and water before you paint away. Once you're done, dip your tips in the iced water for a minute or two, and you'll find that the polish dries much faster!
ADVERTISEMENT - CONTINUE READING BELOW
Tea bags and nail glue make great fixes for broken nails
One broken fingernail on a set of otherwise perfectly trimmed, filed, and buffed nails can ruin your look and your day, but don't worry about shredding everything shorter just yet because this hack is here to help. The next time you find yourself with a chipped nail crisis, just snip a dry tea bag into tiny pieces and stick it onto the affected area using your handy nail glue. Then you can buff away to even out the surface of your nails and proceed with applying polish. Pro tip: Have tweezers handy to make applying the tea bag bits easier.
CONTINUE READING BELOW
Recommended Videos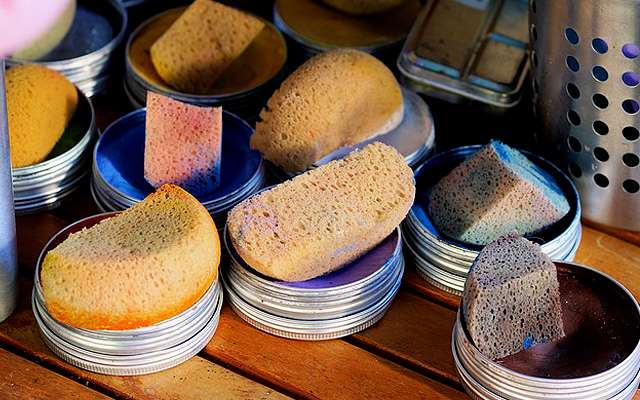 Apply glitter polishes using a small sponge
Unlike a lot of plain or even shimmer polishes, glitter nail polish is a lot tougher to apply, mostly because the glitter doesn't just seem to go onto your nails as planned. But you can avoid the hassle of applying a million coats just to get the coverage you like by swiping some of the product on a small sponge then dabbing it on your nails. This way, you can easily target which areas of your nails need more coverage until everything is shining, shimmering, splendid!
ADVERTISEMENT - CONTINUE READING BELOW
Ditch the fan or blow dryer when you're drying your newly painted nails
Because most manicure woes come as the aftermath of not-properly-dried nails, it could be tempting to stick your hand under anything that promises to dry things faster: an electric fan or blow dryer. And while they're handy for drying your hair, they might not always work on your nails. After all, using anything that produces rapid jets of wind might run you the risk of forming air bubbles on your polish. And after all the effort you've put into those pretty fingers, you don't want to end up ruining (and re-doing) that work of art!

Erase mistakes with the help of an old eyeliner brush
Even the most seasoned of us in the art of DIY manicures can make mistakes, getting splotches of color on our fingertips, cuticles, and who-knows-where-else. But this hack lessens your woes of having to do damage control. Just take an old eyeliner brush and dip it into your nail polish remover to paint those mistakes away. After all, that handy eyeliner brush has bristles firm enough to let you have complete control over your strokes, so not only do you repurpose an old favorite, but you also don't run the risk of removing the polish that's already sitting perfectly on your nails!
ADVERTISEMENT - CONTINUE READING BELOW
Cure old, clumpy nail polish with a few drops of clear polish or nail polish thinner
No one likes applying icky, clumpy nail polish that's been sitting on the shelf for a few weeks too many. Luckily, you don't need to toss out those old but perfectly usable polishes at the first sight of goop. Just drop tiny amounts of some nail polish thinner or even clear polish to help the product separate and go back to its old, smooth feel.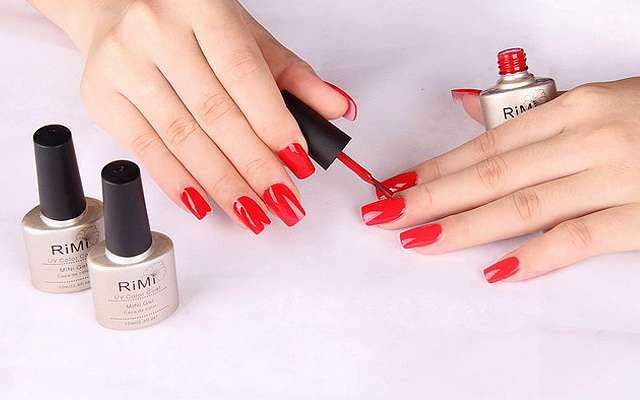 Always keep in mind: thin, multiple coats work better instead of one thick coat
While it's tempting to just slather on one thick coat of your chosen polish on those digits, it doesn't quite have the same effect as when you apply layers of thin coats instead. The result of the latter? Gorgeous tips with no air bubbles and rough textures! Plus, dumping one thick coat of any polish just means you'll have to wait a lot longer for your mani to dry, so you don't really save as much time as you think.
ADVERTISEMENT - CONTINUE READING BELOW
Have a quick-drying top coat to serve as a manicure setting spray
Top coats aren't just for giving those tips a picture-perfect finish—they also have a couple of added benefits when you brush on a layer after each mani. For one thing, they do a great job at lengthening the life of your polish (giving you great bang for your buck when you realize how much product you save in the long run). But also, some quick-drying top coats help your mani dry faster—and honestly, who doesn't want that?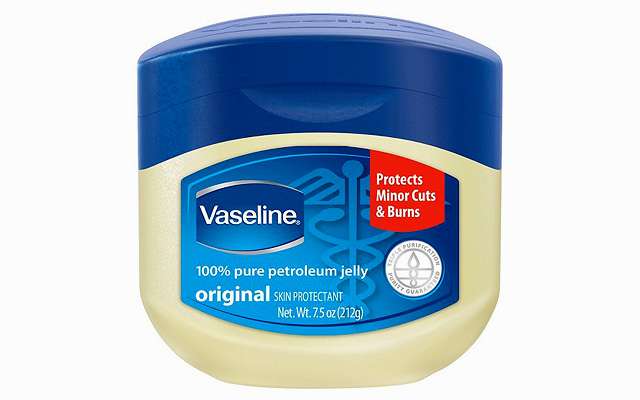 Apply petroleum jelly or white glue to cuticles to prevent stray brush strokes
They say prevention is better than cure, and that's also true in the world of copping flawless manicures. If you want to play it super safe at lessening those mani boo-boos, apply just a bit of petroleum jelly or white PVC glue (yup, the kind you used and played with when you were a kid) around your cuticles. This serves as a barrier for when you're applying product, so you can keep from flinching every time your nail polish brush finds itself on the wrong lane. Just tissue off (or peel, if you're going the glue route) when done, and voila!
ADVERTISEMENT - CONTINUE READING BELOW
Use sheer bandage strips to get an easier DIY French mani experience
We love French manis as much as the next beauty junkie out there, but we're also just as intimidated at trying to pull one off from home. But who knew using one of those sheer bandage strips could help make the job less stressful? Just apply the strips over your nail (try grabbing ones whose size and shape come close to the crescent of your nails), being sure to leave just a tiny space for where you'll put on the accent color. Swipe a couple layers over your fingertips, wait a bit to help the polish settle, then slowly peel the bandage off. Ta-daaah!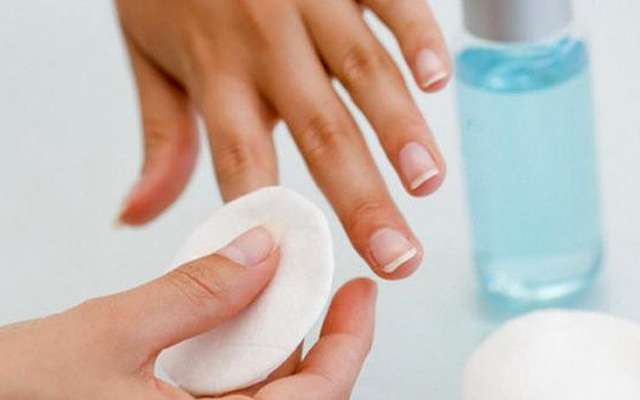 Use nail polish remover as primer
You might notice some of your favorite nail salons swiping your tips with polish remover before carrying out the actual coloring. That's because nail polish remover surprisingly makes a really good primer! Just dap a few drops on a cotton ball and swipe over each digit, then paint away.
ADVERTISEMENT - CONTINUE READING BELOW
Keep your pretty polishes in the fridge for easier application
Just like a lot of skin care products, nail polish can actually become a lot better to apply when left to chill. Before starting your home nail spa session, just pop the colors you want to use in the fridge for 15 to 30 minutes. You'll find that the product becomes smoother and easier to apply, so you can worry less about getting skip marks and patches.
Share this story with your friends!
---
Help us make Spot.ph better!
Take the short survey
Load More Stories