June Is #PimpleAwarenessMonth and the Internet, As Usual, Is All Over It
There's just something about having pimples that makes people want to rant on social media.
(SPOT.ph) Unless you're just genetically blessed to always have clear skin, you've experienced waking up to a big ol' pimple occupying prime real estate on your face. It's also very likely that you've moaned and groaned about it on social media.
Since June is #PimpleAwarenessMonth, we decided to scour the net and round up the most relatable posts about pimples that we could find. We predict you'll end up constantly checking your face as you go down this list:
Don't we all wish this was true?
We wonder if he discovered any new constellations.
You're welcome very much.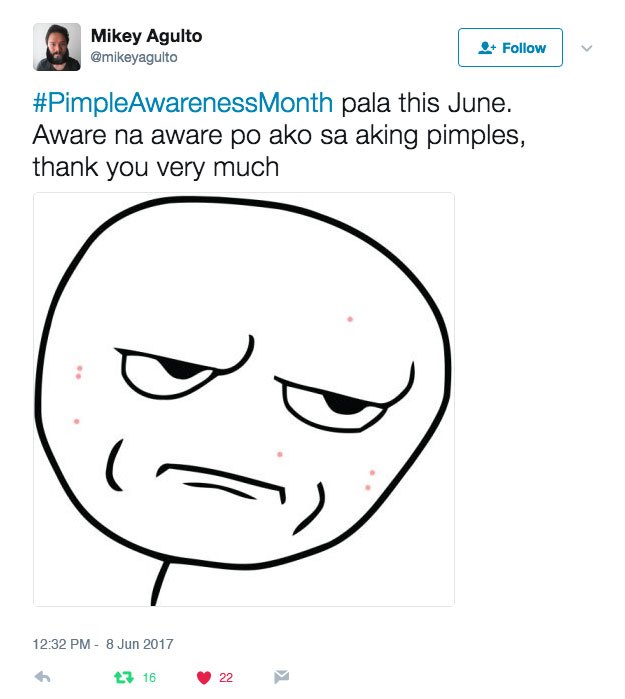 Consider it a good luck charm, fam.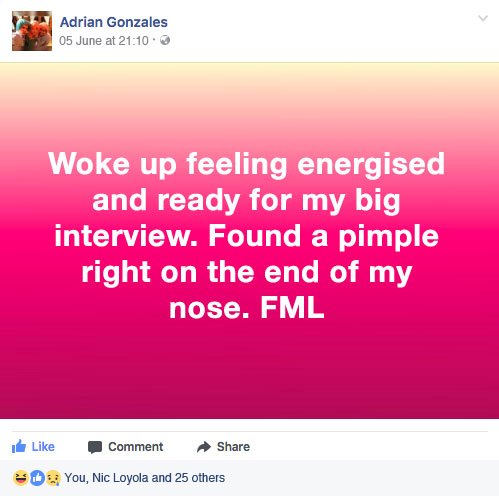 Breakouts > Heartbreaks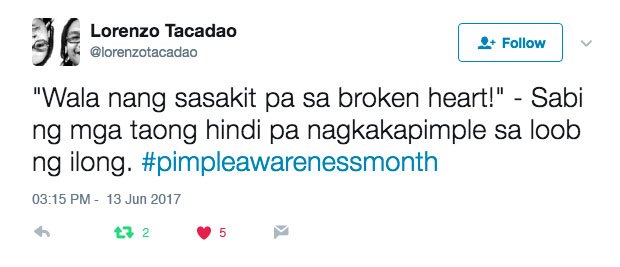 For once, we're hoping this guy stays in the friendzone.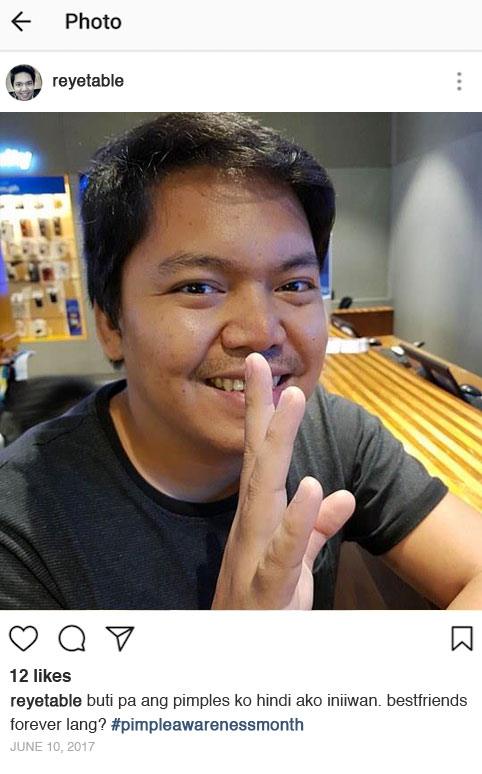 Sarap.
This guy knows what's he's talking about!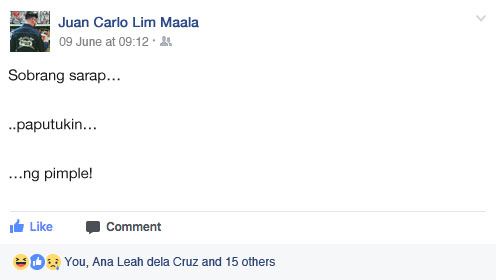 Because who needs friends when you've got acne, right?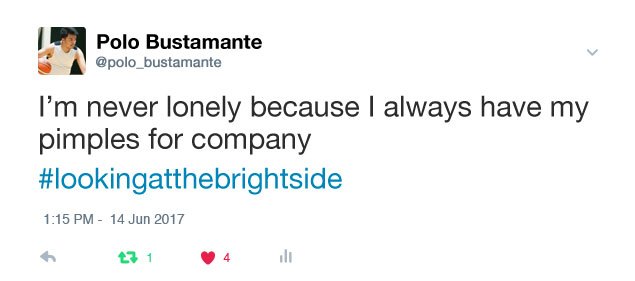 Don't let your pimples get you down this June and instead, celebrate #PimpleAwarenessMonth by stepping up your facial care routine. That means it's time for you to quit your pimple-popping habit and to stop relying on simple soap to do all the work; instead, pick up a bottle of Master Oil Control Max Deep Cleanser for a deep and effective clean. Hopefully, the next time this month comes around, you'll have a clear and pimple-free face to show the (cyber) world!