How to Manage Travel Expenses and Still Go All-Out While On Vacation
Small tips for planning big trips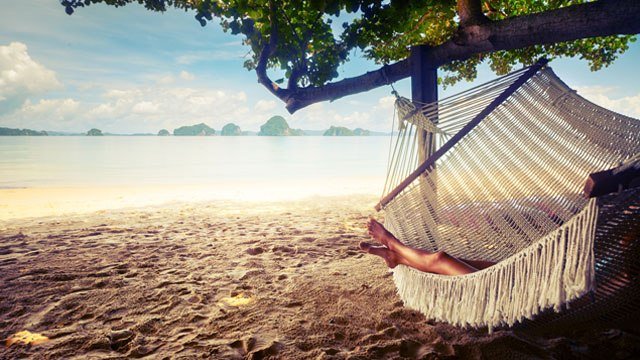 (SPOT.ph) Travel is no longer a luxury, but it does entail cost—lots of it. You can still have the vacation of your dreams without going overboard on your budget as long as you plan ahead and manage your expenses before, during, and even after your trip. Here are some tips to get you started.
Build up your vacation stash
When it comes to saving, the simplest changes make the biggest difference. Add extra money to your vacation budget by riding public transit or bringing lunch to work.
You should keep your vacation fund separate from your spend accounts, that way you're not tempted to use it.
Budget for travel and at-home expenses alike
Factor in costs like hotels and souvenirs, but also kenneling pets or house sitting. And don't forget to set aside an extra 20 percent as an emergency fund.
Don't fall into the trap of splurging on big-ticket items simply because you're "on  vacation." Doing so will cost you a lot of money.
Fly high at a lower cost
Book flights at least six weeks in advance for the best rates. Keep your eyes open for the less expensive fare that may surface on certain days of the week.
Bear in mind that early morning and connecting flights may save you money, but make sure to factor in trade-offs—like having to spend on taxi fare—that may pop up as a result.
Don't overschedule
Be realistic about how much you can accomplish per day. If you're exhausted from trying to do too much, it's not a relaxing vacation.
Plan one major activity each day. The remaining free time lets you recharge, reduce entertainment costs, and leave opportunities for spontaneity.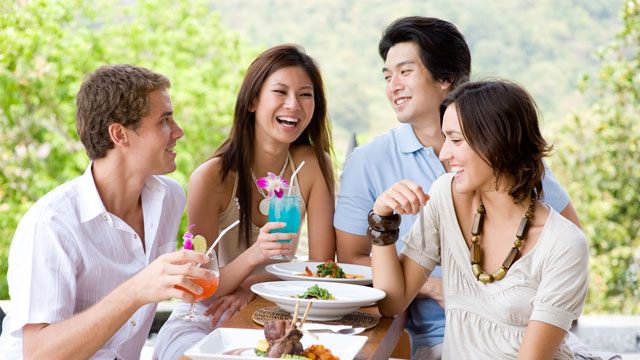 Travel with a group
When friends or family join a getaway, you get to share meaningful moments with the people who matter most and reap the cost savings of group travel cuts, from house rentals over hotel rooms and family-style meals in over dining out.
Your group should agree on how to share expenses ahead of time. Will you split everything equally, take turns buying, or settle them upon your return? Plan beforehand for a stress-free trip.


Explore on foot
Don't rely on taxis to take you around. Walking is a great way to see the sights and experience the culture while burning off indulgent meals.
Be flexible
Unexpected expenses may arise while abroad, and so do opportunities for adventure! Remember, memories (will) last longer than a temporary dip in your bank account.
Remember to price out traveler's insurance ahead of your trip. It can help you recoup costs after accidents, theft, or emergencies.
Has the travel bug bitten you yet? Excited to travel? Swipe your way to your dream destination with a Citi PremierMiles Card. One of the best in the market, the Citi PremierMiles Card allows you to earn one never-expiring PremierMiles for every P30 spend. And then, you can use your miles to book flights and hotel stays with over 60 airlines and 8,000 hotel choices through Citi ThankYou Rewards. 
Another exciting feature is complimentary lounge access. You get a free DragonPass membership that allows you to enjoy two complimentary lounge passes per DragonPass membership year at participating VIP airport lounges here and abroad.
Let the Citi PremierMiles Card take you to your next adventure. Visit Citibank's official website to apply for a Citi PremierMiles Card.
The key to managing vacation expenses is to strategize even when you're having fun! For more traveler-friendly tips on managing your expenses, visit Citibank Philippines on Facebook.
This article is sponsored by Citibank.