Confess your sins via iPhone: Catholic Church approves confession app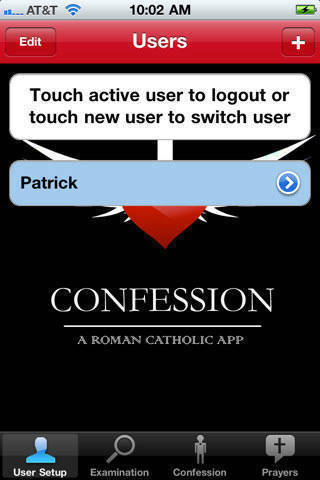 Photo from iTunes
The Catholic Church in the U.S. has approved "Confessions: A Roman Catholic App" for the iPhone, iPad and iPod touch, reports Reuters. Available on iTunes for $1.99 (about P90), the app is "designed to be used in the confessional" and has a "personalized examination of conscience for each user, password-protected profiles and a step-by-step guide to the sacrament."

The developer Little iApps claimed the app is the first of its kind, reports Reuters. They said Bishop Kevin Rhoades of the Fort Wayne diocese in Indiana officially sanctioned the app, which was developed with the help of Reverend Thomas Weinandy of the United States Conference of Catholic Bishops and Reverend Dan Scheidt of Indiana.

However, Little iApps maintained that the app "does not and cannot take the place of confessing before a validly ordained Roman Catholic priest in a confessional in person... The Congregation on Divine Worship and the Sacraments has long ruled that confessions by electronic media are invalid and that absolution by the priest must be given in person."
ADVERTISEMENT - CONTINUE READING BELOW
For more on this story, log on to NY Daily News and iTunes.
Recommended Videos
Load More Stories