5 Ways A Good Laptop Can Lead You To Great Success
A high-tech way to get you closer to that elusive promotion.

(SPOT.ph) Gadgets rule this highly-connected and digital era. From smartphones to virtual reality devices, they've become an integral part of everyday life, both online and offline. And we're not even talking about sharing your #LaBoracay selfies or showing the world how #Blessed you are through photos. Seriously: it's their ability to enhance productivity, especially in the workplace. Take laptops for example—with a good laptop, you'll be able to work better, smarter and be a step closer to that elusive promotion. Here are five reasons why.


Mobility (a.k.a. be productive anytime, anywhere)
Bidding farewell to wires means saying hello to working inside the MRT, cab, food court, or even in motels (they do have that "group study" thing, so why not have "work meetings"?). Cramming to meet a deadline while commuting? Your laptop has your back. (Just be careful though; manong snatcher might be watching.)


Connectivity and portability
Most laptops can fit inside your backpack, and some are even so light you hardly notice they're there. Add wireless connectivity (with Wi-Fi hotspots or data dongles) and you've got yourself a mobile online workplace. Your superiors asking you to email that all-important document ASAP while you're stuck in EDSA carmaggedon? No problem. Color your boss impressed.


A great display impresses and makes for fewer mistakes
When buying a laptop, choose one that has a Full-HD or higher display. Aside from giving you the kind of clarity that will help you spot facial pores, it also helps you detect minute details easier, resulting to a more pulido result with fewer mistakes. For example, with a low-res monitor, graphic artists may not be able to recreate certain shades more effectively, compared to an HD screen which displays more colors and deeper blacks.


Hardcore hardware
Gone are the days when laptops are seen as weaker versions of desktops. Today we have those with top-of-the-line Intel Core i7 processors, loads of RAM, and video cards that can play the most hardcore of games. With an impressive specs-list, you can seamlessly work on resource-heavy projects (e.g. video editing, 3D simulations) on the go. Even slim laptops have innards to take on virtual tasks other than Word or Excel documents.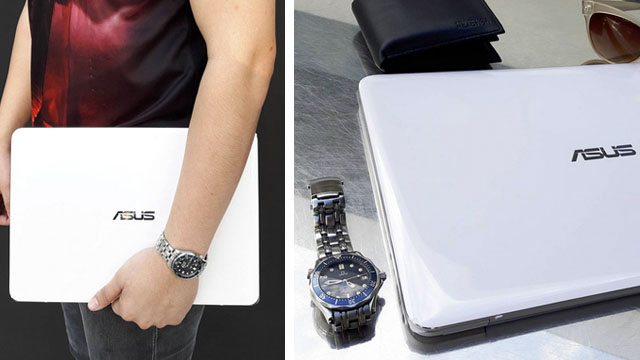 Getting that pro-look
You may not realize it but your looks can affect how others perceive you at work. Sometimes, it pays to give off that impression that you mean business. Adding a slim and sleek (note: not the bulky gaming types with weird lights) laptop to your business attire basically tells your colleagues that you're gonna get sh*t done, better and faster.

Don't worry; finding a laptop which fulfills all the aforementioned needs isn't impossible. Fact is, the ASUS ZenBook UX305LA fits the bill. It's the very definition of an ultrabook: Ultra-powerful performance, ultra-thin and ultra-light, ultra-clear display, ultra-stylish and chic, with ultra-memory. The ZenBook UX305LA has the specs to impress: a 13.3-inch higher-than-Full-HD display, up to Core i7 processor, up to 8GB of RAM, up to 512GB of fast solid-state storage, an array of physical ports and wireless connectivity. And with a sleek and shiny exterior it's definitely a convo-starter. Expect to hear "That looks premium," How hi-tech naman," "Going for that 'pro-look,' I see," and other flattering comments.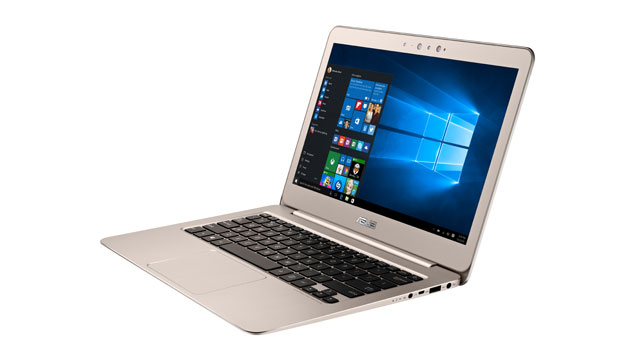 The ASUS ZenBook UX305LA starts at P49,995 locally. Interested? Click here.




GIFs via Giphy.com