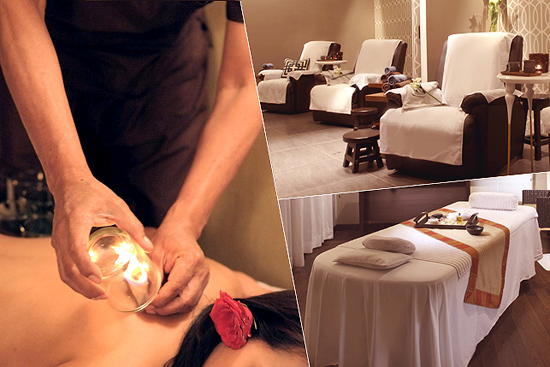 (SPOT.ph) When you desperately need a break but can't get away, a visit to the spa is the next best thing. Though convenient home massages are rising in popularity, getting pampered like a princess at a professional spa is still the ultimate treat. We compiled a list of the top treatments worth checking out.
This list is not ranked.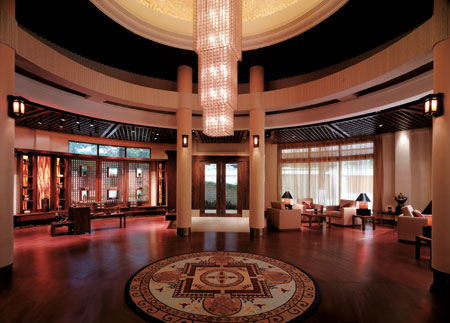 ADVERTISEMENT - CONTINUE READING BELOW
CHI's receiving area is opulent but relaxing
Secrets of the Sea at CHI The Spa
Address: EDSA Shangri-La Manila, 1 Garden Way, Ortigas Center, Mandaluyong City
Contact: 633-8888; www.shangri-la.com
Price: P5,800 for 150 minutes
For an ultra luxe escape, you can't go wrong with the Secrets of The Sea, a sensory journey that transports you to your favorite ocean getaway. Arrive early to decompress in the shower/steam room in your luxe Asian-themed suite. Your treatment officially begins with a luxurious scrub featuring genuine, finely-milled pearl powder for smoother, glowing skin, followed by a collagen-rich algae wrap to moisturize and detox. While you are gently cocooned in a towel, you are treated to a hand and foot massage. The highlight is a decadent four-handed Hawaiian Lomi-Lomi massage with Ylang-Ylang scented oil-imagine yourself a mermaid, floating peacefully adrift, while two sets of intuitive, expertly skilled hands wash over your body in long, languid waves. Can you hear the sea?
ADVERTISEMENT - CONTINUE READING BELOW
Recommended Videos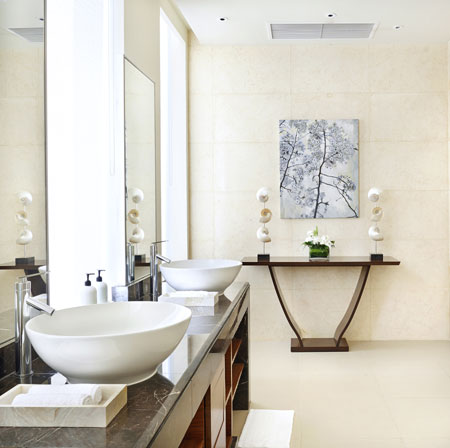 The locker area at Willow Stream is elegant and soothing
Warm Candle Oil Massage at Willow Stream Spa
Address: Fairmont Makati, 1 Raffles Drive, Makati City
Contact: 555-9822
Price: P4,200 for 90 minutes
It's as soothing as it sounds: melted candle oil is warmed to just the right temperature then hand-poured on your skin, instantly relaxing muscles and releasing the subtle scent of sampaguita, eucalyptus with rosemary, or coconut. The massage is made up of long, seamless strokes using hands and forearms, completely kneading away tension and leaving you wanting to fight off sleep so that you can savor every single calming sensation. The treatment ends with a facial that's tailored to your needs, whether it's cleansing or anti-aging. The indulgent attention to detail will get you hooked on this spa-from the towel warmers that ensure your towel (or robe) is toasty after your treatment, to fuzzy foot covers, to the massage beds that elevate or incline at the touch of a button. The clincher? Instead of towels, they use soft, fluffy duvets so you almost feel like you're getting a massage in a luxurious, downy bed. If there was ever a way to feel like royalty for a day (or at least a couple of hours), this would surely be it.
ADVERTISEMENT - CONTINUE READING BELOW
Note: This massage is not on Willow Stream's regular menu. Call ahead to check availability.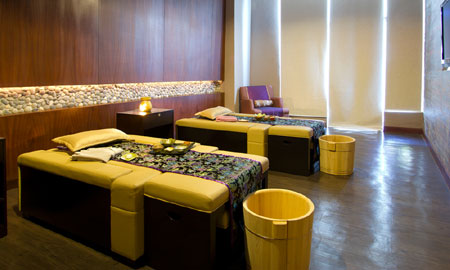 This photo is from Mandarine in Bellevue, Alabang
Mandarine Signature Foot Reflex + Swedish or Shiatsu Massage at Mandarine Spa
Address: Westgate Center, Commerce Avenue, Filinvest Corporate City, Alabang, Muntinlupa City
Contact: 831-0871, 215-7869, 0917-847-5655, 0917-892-5762
Price: P960 for 105 minutes
ADVERTISEMENT - CONTINUE READING BELOW
Even QC-based fans travel all the way to this simple yet calming haven in Alabang for Mandarine's Chinese-style foot reflexology-it's that good. Change into their pajama set, and while your feet soak in very warm water in their signature old-fashioned bucket, they massage your neck, shoulders, and back (your choice of menthol cream or dry massage). Virgin coconut oil is applied on your legs for the foot reflexology, which is so soothing it will lull you into deep slumber, though others describe the pressure-point massage as "saruy" (sarap + aruy), depending on your sensitivity. Then, you have a choice of Swedish or Shiatsu massage, which takes out the kinks in your weary body, capped off by a wipe down with large warm towels. Bonus points for the goji berry tea, and how the efficient staff makes sure you feel comfortably cozy throughout the treatment.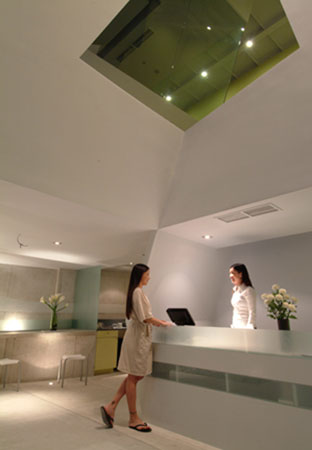 ADVERTISEMENT - CONTINUE READING BELOW
Neo Day Spa is a minimalist sanctuary
Hanakusumi Nourishing Ritual at Neo Day Spa
Address: G/F Net One Center, 26th Street corner 3rd Avenue, Bonifacio Global City
Contact: 815-8233, 815-6948, 0921-477-9999; www.neospa.net
Price: P3,100 for 120 mins
Burned out? Revive your mind and spirit in this little Zen sanctuary in the heart of BGC. Inspired by Japanese traditions from the Kamakura era, the luxurious Hanakusumi ("Cherry Blossom Mist") Nourishing Ritual begins with an indulgent dry brush scrub focusing on the lymph nodes, to purify and exfoliate skin while promoting circulation. Then, your body is covered in a warm cherry blossom rice powder scrub which calms skin and enhances skin tone, followed by a relaxing foot massage before the scrub is gently toweled off. And just when you think your session is over, it continues with an aromatic soothing body massage using detoxifying body oil (don't be surprised if you doze off). Awake feeling rested, refreshed, and glowing from head to toe.
ADVERTISEMENT - CONTINUE READING BELOW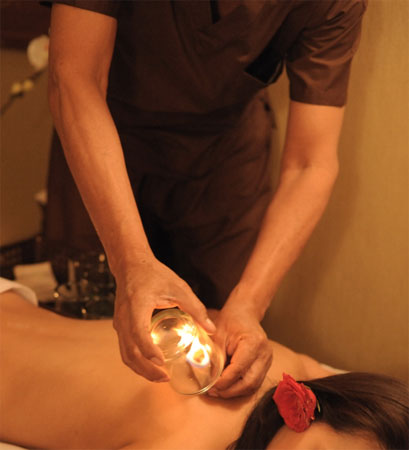 The Ventosa at Mandara Spa
Authentic Hilot Massage at Mandara Spa
Address: Unit 308 McKinley Park Residences, 31st Street corner 3rd Avenue, Bonifacio Global City
Contact: 869-9910, 0915-844-3003; www.themandaraspa.com
Price: P800 for 60 minutes
Mandara Spa is unassuming and modest, but we weren't here for posh pampering-a little bird told us that the hilot was amazing. After changing into the robe and men's boxer shorts provided, master healer "Tatay Robert" gently warned that relief would come after-and not during-the treatment. (Women may also want a friend to tag along if you're not comfortable being alone with a male therapist.) Alternately soothing, uncomfortable, and even painful, this traditional Filipino treatment effectively soothes tension, sluggish circulation, misaligned bones, frozen shoulders and more, for a deeper level of wellness. Key points in our body correspond to certain organs, and when it hurts as pressure is applied, it reveals what ails us inside. After much stretching, kneading, unknotting, whimpering, and negotiating (when Tatay Robert started walking on our back, we panicked and asked him to kindly skip that part), we emerged exhausted and spent, but also feeling instantly lighter, and dare we say, healthier.
ADVERTISEMENT - CONTINUE READING BELOW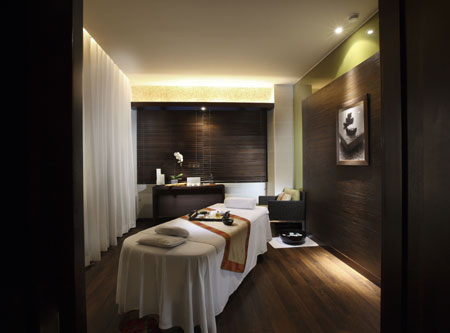 Le Spa's treatment rooms are quiet and private
Marrakech Sweetness at Le Spa
Address: Sofitel Philippine Plaza Manila, CCP Complex, Roxas Boulevard, Pasay City
Contact: 551-5555
Price: P3,000 for 60 minutes
The soothing massage at this elegant sanctuary starts with ground mint and green tea leaves strewn carefully along your spine, heightening your senses so you can better appreciate the treatment: The Marrakech Sweetness sets itself apart from the usual spa ritual with light, gentle strokes. If you usually find yourself feeling tense in the middle of a massage because you're sure you'll end up with bruises the next day, consider this your best choice for complete relaxation.
ADVERTISEMENT - CONTINUE READING BELOW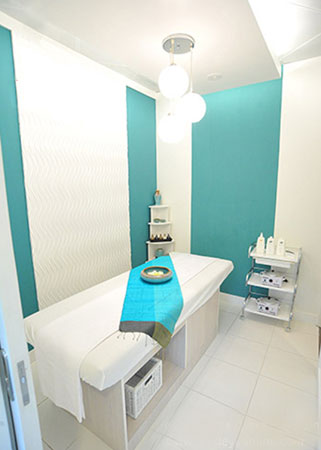 A treatment room at Transcend Spa and Nails
Reviving Coffee Scrub and Theta Healing® at Transcend Spa and Nails
Address: Third Eye Wellness, 6th Floor, 20th Drive Corporate Center (Jecoprime Building), 20th Drive, McKinley Business Park, Fort Bonifacio
Contact: 808-2984, 0917-636-2800; www.thirdeyeonline.com
Price: P1,000 for 90 mins (Coffee Scrub); P1,700 to P2,150 (Theta Healing®)
ADVERTISEMENT - CONTINUE READING BELOW
For a unique, uplifting experience, choose from the signature Transcend treatments which blend soothing massage therapies with esoteric healing modalities (Reiki, angel card reading, chakra healing, or past life regression anyone?). We made our own heavenly combination, pairing Transcend's Reviving Coffee Scrub and massage with Third Eye's famed Theta Healing® session. Theta Healing® is based on how your thoughts, feelings, experiences, and belief systems manifest themselves physically in your body, and the treatment aims to address the root cause of toxicity and illness in your life by "re-programming" your unconscious mind, guided by a trained Theta Healer. Come to the session with an open mind, and it will feel like cramming several visits to a psychiatrist in one amazing, enlightening session (get the tissue ready!). Complete your spiritual detox with the coffee scrub to slough off dead skin cells, reduce cellulite, soothe muscles, and brighten skin.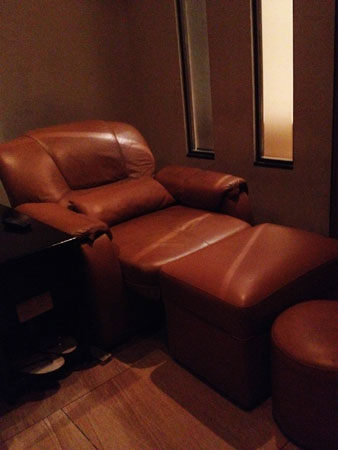 ADVERTISEMENT - CONTINUE READING BELOW
The cozy treatment chair at Foot Zone
Foot Reflexology with Body Massage at Foot Zone Health Spa
Address: Richbelt Tower, Annapolis Street, Greenhills, San Juan
Contact: 705-1301, 726-7742
Price: P500 for 80 minutes
For those who feel iffy or inconvenienced by disrobing and/or being slathered in goopy oil, Foot Zone is for you (fun to enjoy with friends, too). Your legs get star treatment, beginning with a foot soak in a Chinese herbal concoction, while a heat pack is slipped at your back as you lounge fully clothed on a comfy La-Z-Boy. A complimentary dry body massage follows, easing stress from your head, shoulders, back, and arms, before concentrating on your legs and feet. A pleasant-smelling cream is applied for the leg massage, which is gently wiped off with warm towels. Knowing that reflexology involves massaging pressure points to release blockage, we were expecting some discomfort, but instead, it was a totally indulgent-and great value for money-experience (perhaps the painful part treatment comes if you request Foot Zone's "Master," for an additional P200).
ADVERTISEMENT - CONTINUE READING BELOW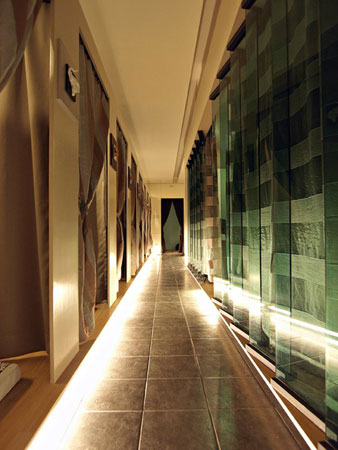 A quiet corridor at Nuat Thai Libis
Foot Reflexology and Aromatherapy Massage at Nuat Thai Libis
Address: 2/F E. Rodriguez Jr. Avenue, Libis, Quezon City
Contact: 477-5004, 0923-819-0480
Price: P250 for 60 minutes (foot massage) ; P550 for 90 minutes (aromatherapy massage)
Open until 2 a.m., Nuat Thai Libis is the go-to place for night owls/workaholics to de-stress on the cheap. Their signature Thai massage (from P250) is done on a floor bed and good for stretching sore muscles, but for something more relaxing, try the Foot Reflexology and/or Aromatherapy Massage. After selecting your choice of massage oil (green tea, eucalyptus or lavender), your feet are rinsed and scrubbed clean at the neat little foot wash area. Then, as you lounge comfortably in a reclining chair, the dim room, soft music, heat packs under your neck and back, and soothing Foot Reflexology will have you snoozing in no time. Afterward, you are led to another room with an elevated bed for the aromatherapy treatment, the highlight of which is when a warm Thai herbal ball is massaged onto your back to combat "lamig." As most rooms only have curtain partitions, cross your fingers your neighbor doesn't snore or have a loud ringtone to burst your blissful bubble. Tip: originally from Cebu and now operated by many different franchisees in Manila, not all Nuat Thai spas are created equal, so your best bets are the Libis, Pioneer, Banawe, and (the soon-to-open) Examiner branches.
ADVERTISEMENT - CONTINUE READING BELOW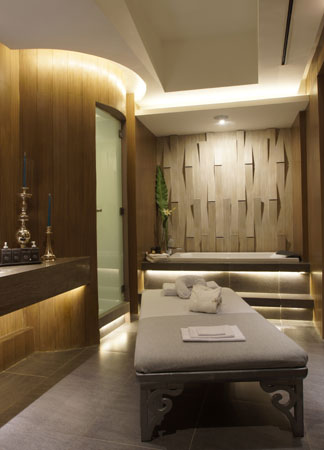 Each branch of The Spa has a different theme
Light and Luminous Facial at The Spa, Shangri-La
Address: 6/F Leisure Haven, Shangri-La Plaza East Wing, EDSA corner Shaw Boulevard, Mandaluyong City
Contact: 656-7878, 656-6868, 0917-580-1392; www.thespa.com.ph
Price: P1,000 for 60 minutes in a treatment room with no wet access or P1,400 for 60 minutes in a suite
ADVERTISEMENT - CONTINUE READING BELOW
With an extensive menu of services and several branches across the metro each with its own design theme, The Spa is a consistently popular choice. And because our face deserves pampering too, our favorite new vanity treatment is the Light and Luminous Facial, currently only available at the chic Shangri-La branch. Recline in a cozy lounger and enjoy a deep cleansing, steam, mask, and indulgent facial massage (frown lines, be gone!), as your face is slathered with layer upon layer of premiere Pevonia skincare products, ideal even for sensitive skin. For a purely calming treat, opt to skip the potentially painful blackhead/whitehead removal (instead, we recommend treatments by certified dermatologists at the SKIN Dermatology and Laser Center, also within The Spa). This moisturizing and brightening beauty ritual is accompanied by a head and shoulder massage, leaving you looking radiant and feeling relaxed all over. Great alone, or paired with your favorite The Spa body treatment (a Lymphatic Detox, perhaps?).
ADVERTISEMENT - CONTINUE READING BELOW
Share this story with your friends!
---
Help us make Spot.ph better!
Take the short survey
Load More Stories