10 Cool Craft Shops to Check Out Online
Support local crafters while you get your dose of retail therapy.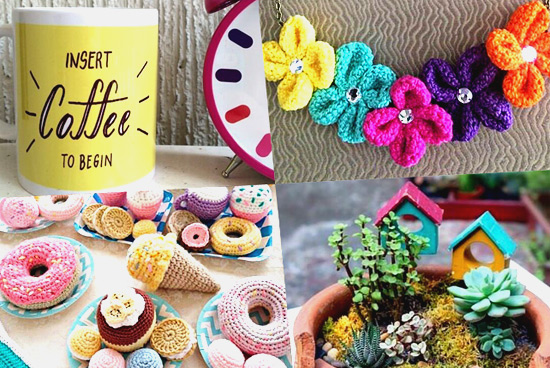 (SPOT.ph) Thanks to the local crafts and arts festivals and bazaars cropping up from north (10A Alabama Handmade Arts and Crafts Fair in Quezon City) to south (Block Party at Makiling Park), and center (Maker's Market at Estancia), we're introduced to the delightfully thriving craft community in the country.
However, if you're perpetually forgetting to mark the dates of these fairs or are always too busy to go, shop online instead. Let this roundup clue you in one what's out there.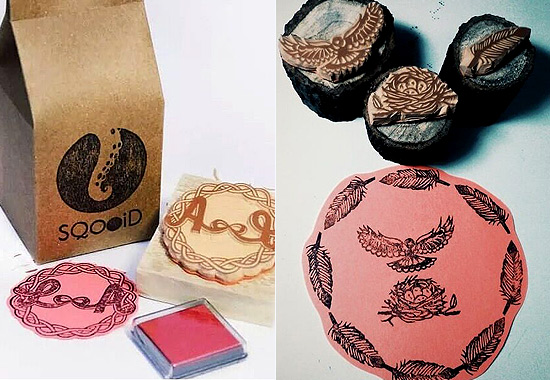 Sqooid
IG: @sqooid
FB: www.facebook.com/SQooiD
E-mail: theresehautea@yahoo.com.ph
Click and shop for: Hand-carved stamps; stamped pillows and beach mats
Tish Hautea's rubber stamp offerings are pretty with a tinge of quirk, just like the name and the logo of her brand. She has stamps inspired by nature such as an eagle's nest, as well as themed designs like fast food eats and limited edition classic horror movie stamps. Commissioned works include a wedding logo and even a baby's photo for a baptism.
ADVERTISEMENT - CONTINUE READING BELOW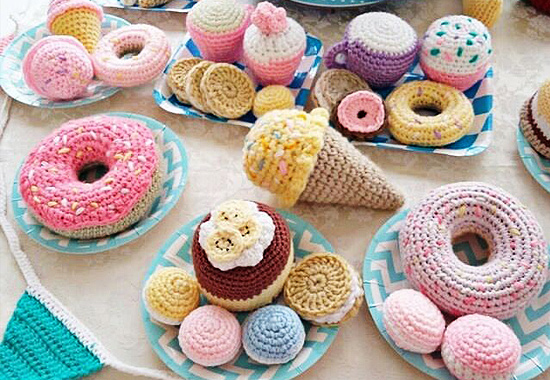 CONTINUE READING BELOW
Recommended Videos
400 Lux
IG: @shop400lux
FB: www.facebook.com/shop400lux
E-mail: anastacio.ange@gmail.com
Contact: 0977-210-5316
Click and shop for: Crochet décor; amigurumi toys; art necklaces
One way to satisfy your sugar cravings without any guilt: 400 Lux's crochet donuts, cupcakes, ice cream cones, and macarons! She also makes sweet amigurumi teddy bears and crochet cacti. (Good news to those who can't keep any form of plant life alive!) Her newly opened Etsy shop also showcases her handmade accessories.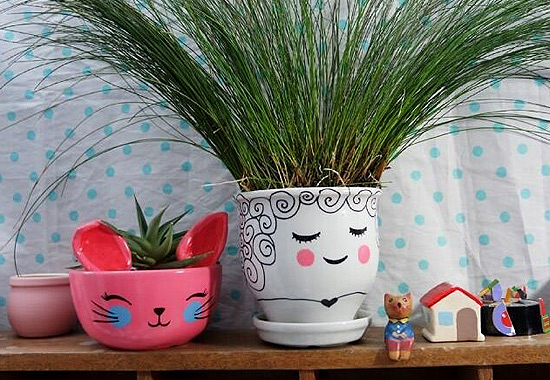 ADVERTISEMENT - CONTINUE READING BELOW
Gawani Femi
IG: @gawanifemi
FB: www.facebook.com/gawanifemihandmade
E-mail: gawanifemi@gmail.com
Click and shop for: Macramé plant hangers; pothead pots; painted pots
Any seasoned 10A Alabama Arts and Crafts Fair goers could easily spot Femi Cachola's station, what with the colorful celebrity potheads (the adorable sort) and painted pots that would make you want to grow succulents stat. Oh, and she conducts succulent dish garden workshops too!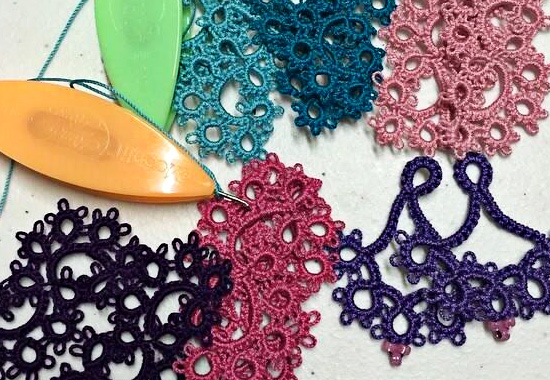 Pandora's Box
IG: @boxofpandora.xoxo
FB: www.facebook.com/boxofpandora.xoxo
Click and shop for: Needle felted plushies; pixel artmade of beads; crochet and knit works; accessories made using tatting (a traditional art for lace making)
Give your otaku friend (or self) the gift of cuteness with Josele May Ong's fuzzy needle felted neko-chan and beaded pixel art of the entire One Piece or Fairy Tail cast. She accepts custom orders, but not at the moment as she's working on a new collection. Her IG feed also includes personal bits like snaps of her craft books and dates for her needle felting workshop with Craft MNL.
ADVERTISEMENT - CONTINUE READING BELOW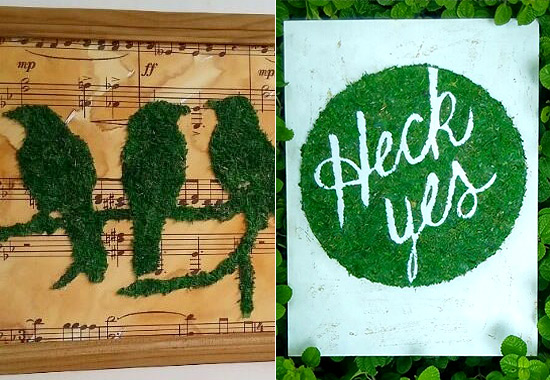 Hábil Crafts
IG: @habilcrafts
E-mail: habilcrafts@gmail.com
Click and shop for: Moss type mounted on wood frame; modular planters for tillandsia (air plants that don't require soil to thrive); handcrafted string frame
Marvz Conti uses the witty hashtag #maketheMOSSoutofit in his Instagram posts of moss type works, and indeed he makes the most out of an unlikely material to craft a cameo, a monogram, and a quote on wood frame. Check out his ready-to-be-bought designs or send him a message to inquire about custom orders.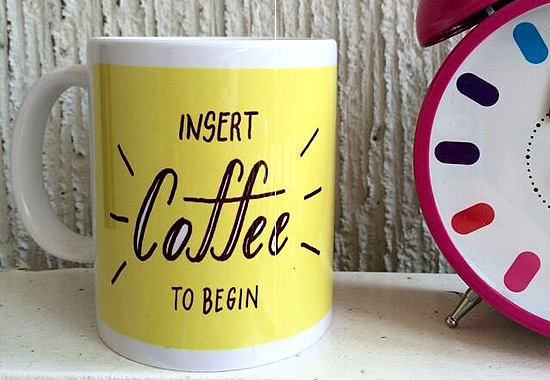 ADVERTISEMENT - CONTINUE READING BELOW
Pluma
IG: @pluma_ph
E-mail: shop.pluma@gmail.com
Click and shop for: Type mugs and notepads; hand carved stamps
Geli Balcruz takes her calligraphy from paper to mugs with fun, good vibes-inducing texts such as "seize the day" and "starter fluid." She has also collaborated with Sqooid for a set of stamps stamped with Pinoy quips like "charot" and "gorabels". No "chos" about it—it's "bongga" in a new way.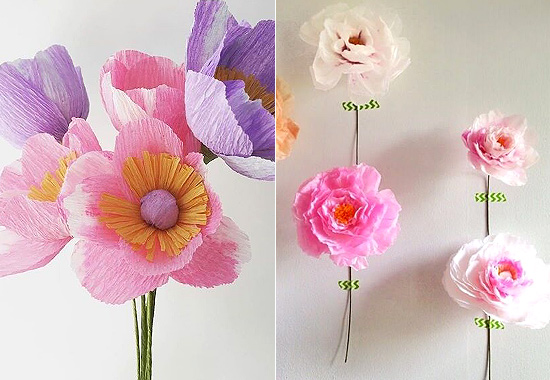 CraftedLove
IG: @craftedlove
E-mail: crafted_ph@yahoo.com
Click and shop for: Paper and crepe paper flowers
CraftedLove's delicate blooms are so gorgeous you won't be able to tell the difference from the real deal unless you to take a sniff or touch them. They may not be fresh, but at least they won't wilt—so adore these beauties all you want. The crafter does carnations, poppies, anemones, and even seasonal ones like cherry blossoms.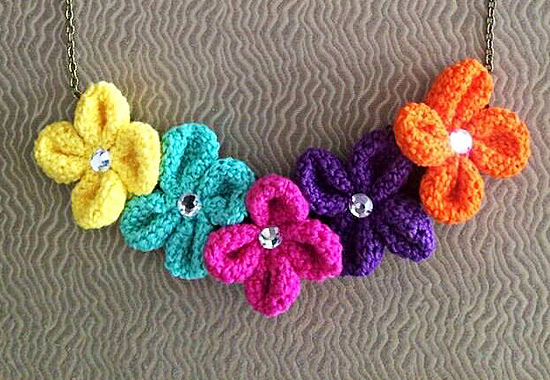 ADVERTISEMENT - CONTINUE READING BELOW
The Tooth Fairy Crochets
IG: @thetoothfairycrochets
Contact: 0998-565-6332
E-mail: thetoothfairycrochets@yahoo.com
Click and shop for: Crochet accessories for kids
Mom-dentist Twinkle Portes is the crafter at the helm of The Tooth Fairy Crochet, hence the name. Expect to find wholesome crochet hats and apparel for babies and kids in candy colors. The tiny booties are especially cute! She also does small crochet picture frames that will add the right touch of twee to a wall.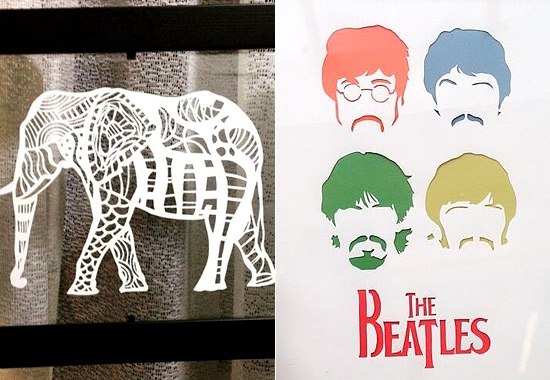 Papel de Pinay
IG: @papeldepinay
FB: www.facebook.com/papeldepinay
Click and shop for: Papercut crafts
Along with calligraphy, papercutting has been the most popular skill-to-acquire among crafters and aspiring crafters in the past few years. Wendy Patricio learned from a workshop, practiced the craft, and has been constantly improving ever since. She now joins craft bazaars and takes on commissions. Her designs are lovely and have quite a poetic feel to them.
ADVERTISEMENT - CONTINUE READING BELOW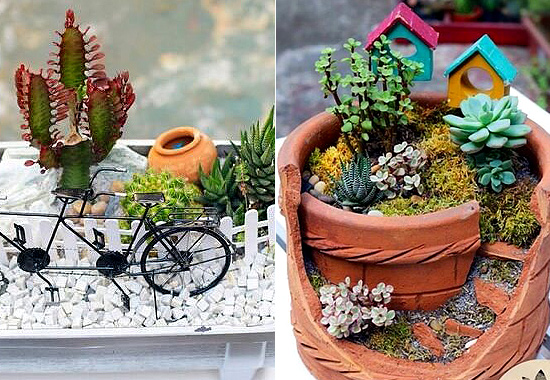 BlackThumbMNL
IG: @blackthumnl
E-mail: blackthumb.mnl@gmail.com
Click and shop for: Styled terrariums; upcycled stuff
Swoon over the whimsically styled terraria by Joanne and Joel Bohol (aka Mr. and Mrs. BlackThumb) that make use of things like a vintage whisky tin, a bike scale model, and tiny birdhouses. They also make cool one-off upcycled drums! They're accepting custom orders on a seasonal basis. Tip: Swing by their booth at the upcoming 10A Alabama Handmade Arts and Crafts Fair on July 18 and get hold fast of what you fancy.
Photos from the shops' social media pages
Share this story with your friends!
---
Help us make Spot.ph better!
Take the short survey
Load More Stories