10 Beautifully Bold Lip Colors Under P500
A pretty pout doesn't have to break the bank!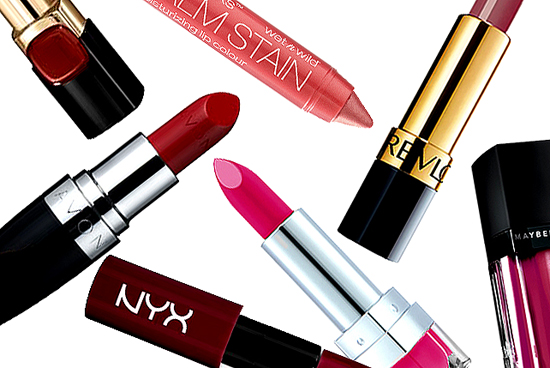 (SPOT.ph) Looking good and feeling good doesn't have to be expensive. You just need to find the right tools and have a steady hand! A swipe of lipstick can be the only thing you need to feel like you're ready to face the day—and you don't have to break the bank to get your hands on a nice trusty tube. We round up 10 bold lip colors under P500.
ADVERTISEMENT - CONTINUE READING BELOW
Also read:
10 Must-Haves Under P500 for Your Kikay Kit
10 Red Lip Colors Anyone Can Pull Off
10 Pretty Nude Lip Shades for Any Skin Tone
10 Plum-Hued Lipsticks That Won't Make You Look Goth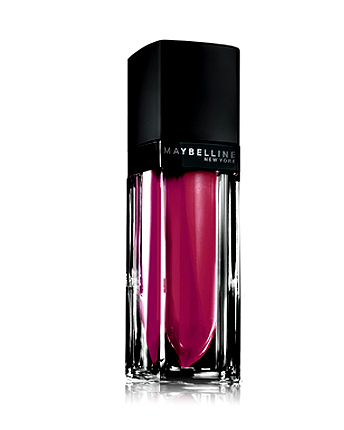 Velvet Matte Cream-to-Matte Lip Color by Color Sensational in MAT6 (P349) from Maybelline
Anything that's highly pigmented is great, and for the price you're paying for this tube, it's practically a steal. This pretty purple lippie is not too dark which makes it wearable but bold enough to make a statement.
ADVERTISEMENT - CONTINUE READING BELOW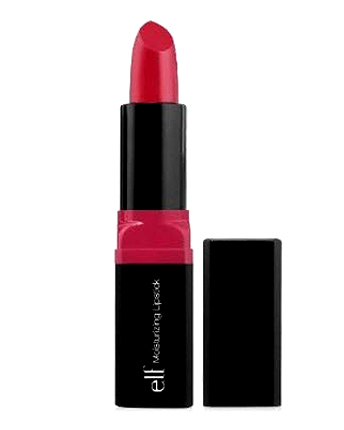 Studio Moisturizing Lipstick in Rosy-Go-Round (P280) from ELF Cosmetics
Going on a date? Swipe a lovely rosy shade on your smackers! It'll add a pop of color to your face without it being too bright or dark—just right. The texture is very velvety and satin, making it easy for the tube to glide on your lips. It finishes with just the right amount of sheen, keeping your lips healthy and moisturized.
ADVERTISEMENT - CONTINUE READING BELOW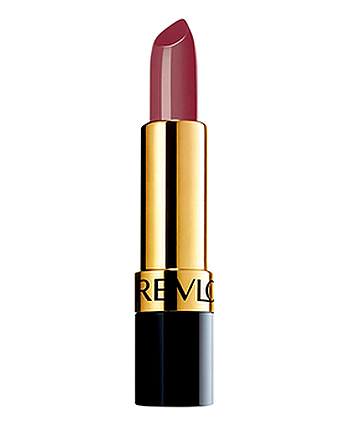 Super Matte Lustrous Lipstick in Seductive Sienna (P350) from Revlon
Back in the '90s, brown lipstick was the bomb—and it's making a comeback! This mauvish-brown with red undertones makes the shade very versatile. It's very buildable, too! Just keep layering it on until you get the deep brown color that you want.
ADVERTISEMENT - CONTINUE READING BELOW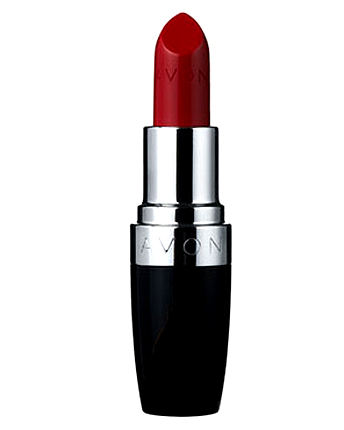 Lipstick in Poppy Love (P249) from Avon
A red lippie is a makeup essential. It's a classic—and contrary to popular belief, it works well with any skin tone! This bright red tube will breathe life into any outfit, and give you a kick of confidence when you need it. All it takes is just one swipe!
ADVERTISEMENT - CONTINUE READING BELOW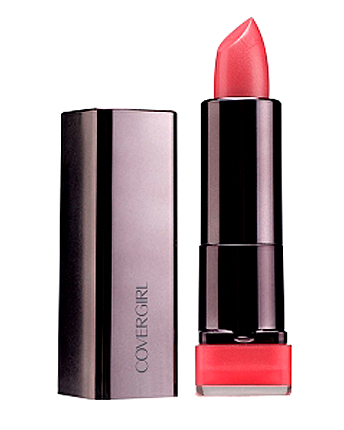 Lip Perfection Lipstick in Fairytale (P435) from CoverGirl
Paint your pucker a bright coral color for instant youthfulness! The pinkness in the formula gives it an everyday quality. It also has high pigmentation and leaves a wonderful stain on your pout after a long day. It has a hint of sheen, making your lips look healthy!
ADVERTISEMENT - CONTINUE READING BELOW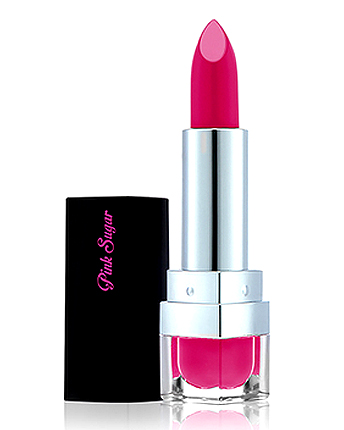 Creamy Matte Lipstick in Catfight (P349) from Pink Sugar
Girls' night out? This hot pink lippie is what you need! It has a creamy matte formula that glides on smoothly while giving high pigmentation. It also keeps your pout soft and moisturized, thanks to the shea butter and vitamin E in the tube.
ADVERTISEMENT - CONTINUE READING BELOW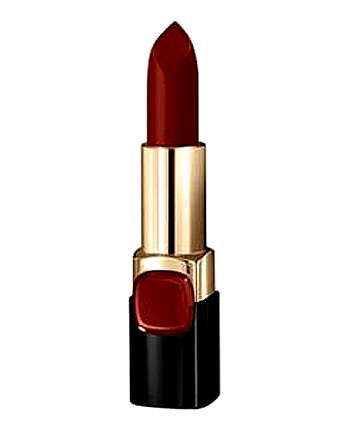 Color Riche Matte Lipstick in Pure Brick (P400) from L'Oreal Paris
This lip color is a highly pigmented, understated earth-tone red that finishes very matte. Make sure to put on lip balm prior to gliding the tube on your pout because chappy matte puckers are just a disaster.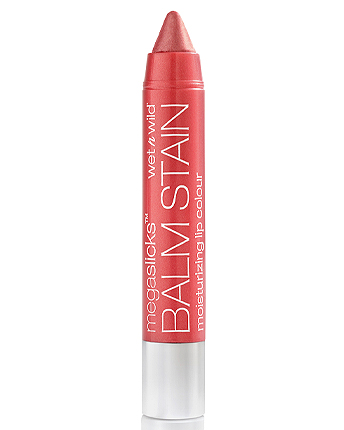 ADVERTISEMENT - CONTINUE READING BELOW
Megaslicks Balm Stain in Pinky Promise (P299) from Wet n Wild
Who says flaunting a nude pout can't be bold? This nude crayon has a lot of pink pigments which will help you rock that MLBB (my-lips-but-better) look. Plus, the balm formula makes sure your lips stay moisturized throughout the day.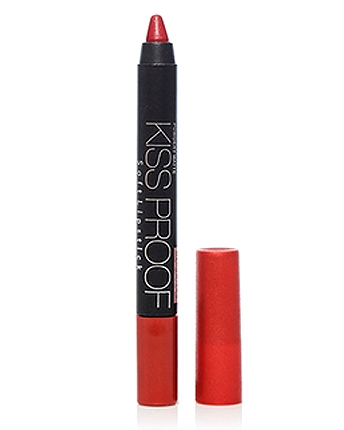 ADVERTISEMENT - CONTINUE READING BELOW
Kissproof Lipstick in #7 (P149) from MeNow
This rosy orangey nude lip color is the perfect shade for those who want to rock a bold lip without being too overwhelming. As its name suggests, this lip crayon promises to be "kiss proof" but whether it budges or not, its velvety matte finish, high pigmentation, and long-lasting wear is all you need to know to give this lippie a try.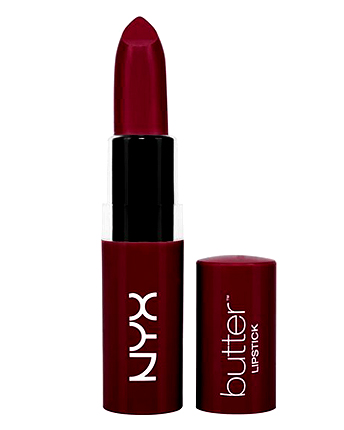 ADVERTISEMENT - CONTINUE READING BELOW
Butter Lipstick in Licorice (P355) from NYX Cosmetics
Want to flaunt a vampy lip without looking goth? This deep purple-red shade is your best bet! It's semi-sheer but it's very buildable so you can control how dark you want to paint your pout. It also leaves a nice stain after hours of wear.
Also read:
10 Must-Haves Under P500 for Your Kikay Kit
10 Red Lip Colors Anyone Can Pull Off
10 Pretty Nude Lip Shades for Any Skin Tone
Recommended Videos
Load More Stories