10 Apps You Need to Try With Your Friends
Perfect for your next virtual get-together!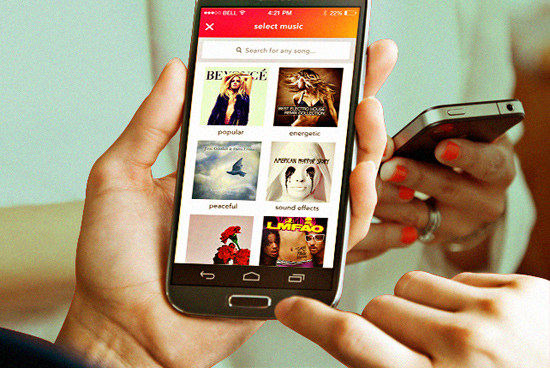 (SPOT.ph) Who says bonding with your friends is only limited to social media? Having apps and mobile gaming don't have to mean hunching over your smartphone by yourself. From playing board games to making fun videos and even singing karaoke, we found 10 apps that will have you and your friends glued to your phones...even more than you already are.
ADVERTISEMENT - CONTINUE READING BELOW
Also read:
10 Fun Apps to Play at Your Christmas Party
10 Apps to Up Your Instagram Game
10 Fun Apps to Train Your Brain
10 Fun Offline Apps to Play on Your Roadtrip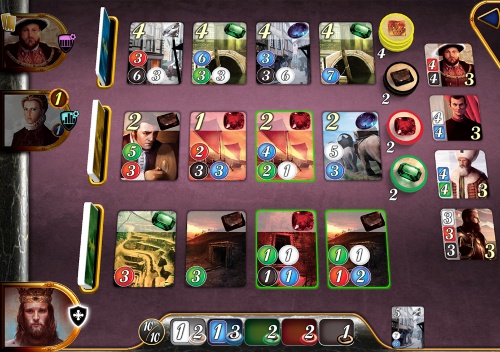 Splendor
Price: U.S. $6.99
You'll need to shell out quite a bit, but if you're a board game enthusiast, it's worth the price—especially because the actual, best-selling game costs more and you'd want to bring the game everywhere once you're hooked. Players are merchants from the Renaissance who must buy gems (represented by chips) to acquire prestige points (represented by cards). The digital version adapts all the elements of the board game, and includes a Pass-and-Play option for up to four players so all your friends can join in.
ADVERTISEMENT - CONTINUE READING BELOW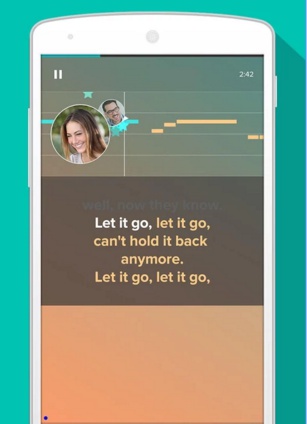 Sing! Karaoke
Price: Free
If you and your friends are a musical bunch, you'll love Sing! Karaoke, which lets users perform their favorite songs. Make it a karaoke party and go for Duet or Group mode with your friends. You can also record your performances via video to share with the app's community. Be warned: You'd need to pay extra to unlock the app's full song catalog.
ADVERTISEMENT - CONTINUE READING BELOW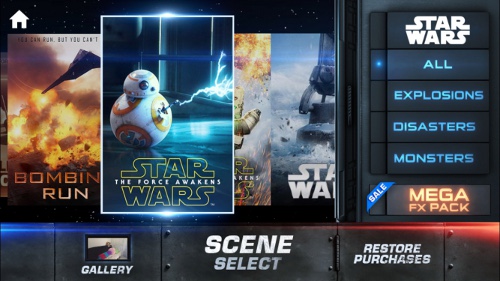 Action Movie FX
Available for: iOS
Price: Free
If you and your pals love making silly videos, this is the app for you! Add awesome Hollywood effects to your videos, from giant spider attacks to massive car crashes. The most recent update now includes a Star Wars pack with effects created by the film's same artists—gear up for The Force Awakens with an adventure with BB-8 or just have a fun lightsaber fight. Share your videos via social media or make your own funny GIFs.
ADVERTISEMENT - CONTINUE READING BELOW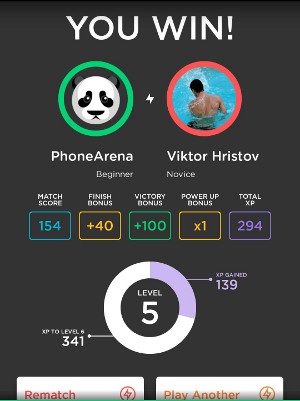 QuizUp
Price: Free
Make every night Quiz Night with your friends with this trivia game that lets you challenge your friends or players from all over the world. There's an up-to-date category for virtually any topic, from pop culture to history and science. The app also lets you climb ranks and claim special titles for bragging rights.
ADVERTISEMENT - CONTINUE READING BELOW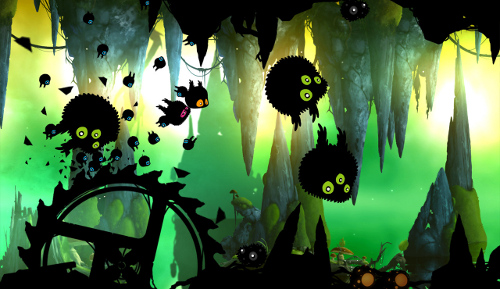 BADLAND
Price: Free; U.S. $4.99 for iOS
Going on a road trip soon? Entertain yourselves with this game that accommodates up to four users on one device. (No WiFi needed!) Go Survival mode if you're feeling extra-competitive or choose Cooperative if you're up for a little teamwork. This award-winning, visually stunning app is fairly straightfoward: You just guide a forest dweller through a series of fun and imaginative obstacles.
ADVERTISEMENT - CONTINUE READING BELOW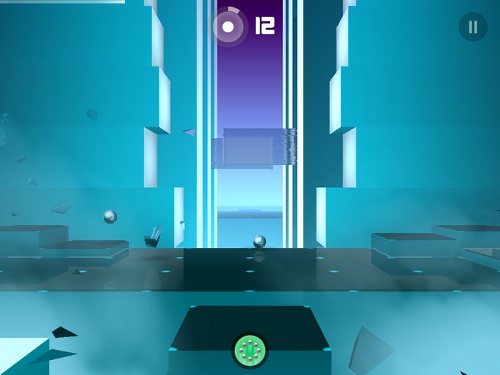 Smash Hit
Price: Free
If you're into something equally straightforward but with the added elements of music and visuals, Smash Hit is the one for you and your pals. Choose between Versus or Co-op, and smash your way through a futuristic, otherwordly dimension by hitting targets in your path. The graphics and obstacles are synchronized with your music, so make sure to play with speakers!
ADVERTISEMENT - CONTINUE READING BELOW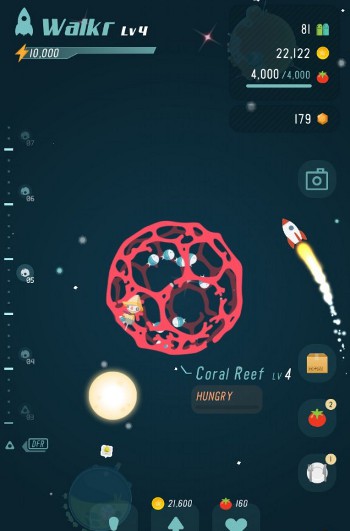 Walkr Galaxy Adventure
Available for: iOS
Price: Free
Here's a fun way to get fit as a group! This app encourages users to walk more using a virtual spaceship that you can use to explore planets, complete missions, and meet new creatures with "walking energy" as fuel. Just put your iPhone in your pocket, and Walkr will automatically record the number of steps you've taken and convert them into energy. Plus, it's designed for minimal power consumption so you can keep it running all day in your phone. If your friends have the app installed, you can also visit each other's galaxies!
ADVERTISEMENT - CONTINUE READING BELOW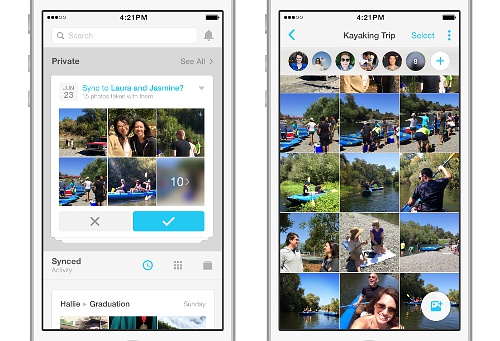 Moments
Price: Free
Have you ever gone on an outing, but the person who took all the photos is too busy (or lazy) to upload them on Facebook? With Moments, you and your friends can quickly and easily send all the photos to one convenient and private app that everyone can access.
ADVERTISEMENT - CONTINUE READING BELOW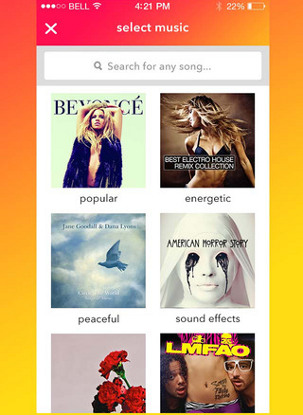 musical.ly
Price: Free
Take your love for karaoke a step further with an app that lets you make your own music video with your best buds. Come to think of it, it's kind of like a longer version of Dubsmash...but with more song choices and cool video effects. Make it a collaboration and duet with other app users, too.
ADVERTISEMENT - CONTINUE READING BELOW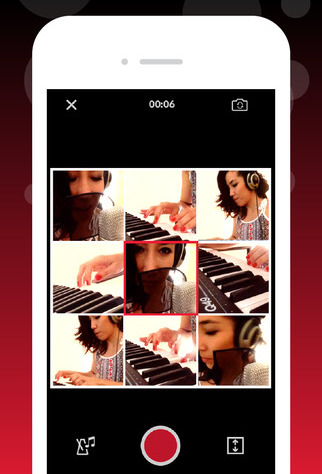 Acapella from PicPlayPost
Available for: iOS
This app lets you record yourself singing, layer it with multiple other videos, and create a video collage of all the parts. When synced together, the app creates harmonies for your performance. Simply put, it means you and your friends can make like Pitch Perfect and create a whole a cappella number together. If you're not into singing, use it to recreate your favorite movie scene, like this guy who hilariously reenacted a scene from Titanic, complete with the soundtrack.
ADVERTISEMENT - CONTINUE READING BELOW
Also read:
10 Fun Apps to Play at Your Christmas Party
10 Apps to Up Your Instagram Game
10 Fun Apps to Train Your Brain
10 Fun Offline Apps to Play on Your Roadtrip
Recommended Videos
Load More Stories