10 New Fitness Classes to Try in 2016
New year, new ways to get fit!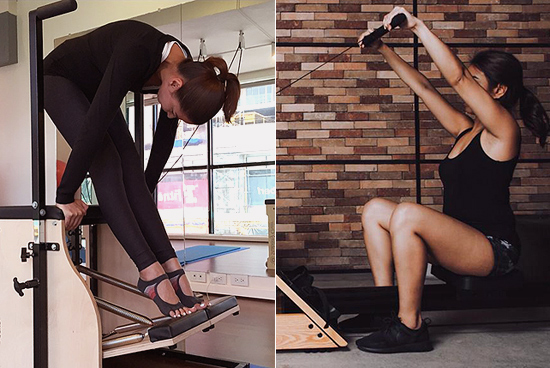 (SPOT.ph) Sure, working out may have been the last thing on your mind (and on that long to-do list) in December, but by the time the season winds down, you can bet on one thing: You'll want to shake off that guilt from all that holiday eating.
Let this list of the best new fitness classes jumpstart your New Year's resolution. Whether you're a newbie wanting to get over your gym fear or a fitness fanatic looking for a new challenge, there's something here for you.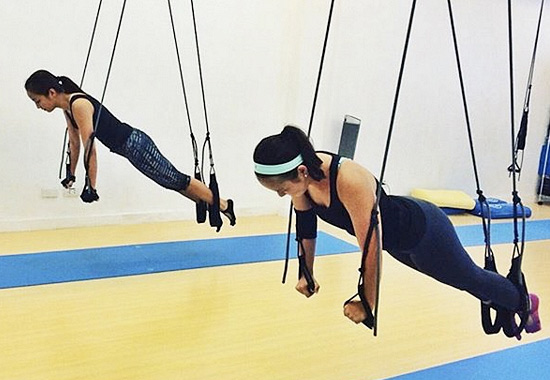 Bodhi Suspension Training at Onelife Studio
Address: 2/F Citiplace Building, 8001 Jose Abad Santos corner Calderon Streets, Little Baguio, San Juan City
Contact: 671-5433
Website: theonelifestudio.com
First Timer Rate: P3,000 for unlimited group classes for 30 days
Get a headstart on that beach-ready body. This challenging class, the first in the country to use the Bodhi four-point suspension training system, will effectively sculpt your abs...and the rest of your body. As you take the body out of alignment with gravity, you fire up the core stability muscles and develop whole-body strength and dynamic flexibility. And because you progressively challenge yourself, it's a great form of strength training, conditioning, and toning.
ADVERTISEMENT - CONTINUE READING BELOW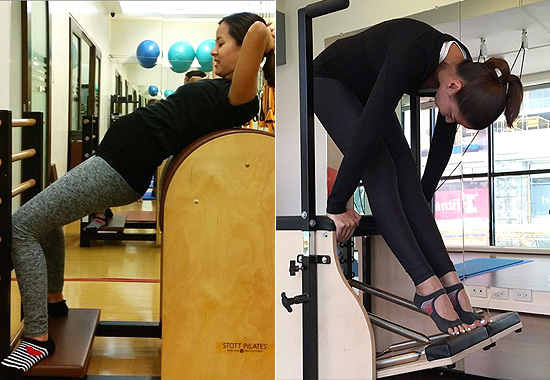 CONTINUE READING BELOW
Recommended Videos
Pre-Natal and Post-Natal Pilates at Options Studio
Addresses: 3/F Missouri Square Building, 101 Missouri corner Connecticut Streets, Greenhills, San Juan City; 4/F The Podium Mall, ADB Avenue, Ortigas Center, Mandaluyong City
Contact: 623-8449 (Greenhills); 695-3263 (Podium)
Website: options-studio.com
First Timer Rate: P1,700 for a private session
If you follow TV host Bianca Gonzalez Intal and model-entrepreneur Rissa Mananquil Trillo on Instagram, then you know they're firm believers that exercising during and right after a pregnancy is beneficial to both mom and baby. Their workout of choice? Pilates.
If you're a mom-to-be, they offer pre-natal Pilates class at Options, which is great for improving posture and circulation (perfect for relieving pregnancy-related aches and pains), while focusing on strengthening your core, back, and pelvic floor (essential preparation for giving birth). New moms will benefit from private sessions that work on your body's recovery after childbirth. Just don't forget to get your doctor's go-signal before starting your workout.
ADVERTISEMENT - CONTINUE READING BELOW
Photos from Instagram (@iamsuperbianca, @rissamananquil)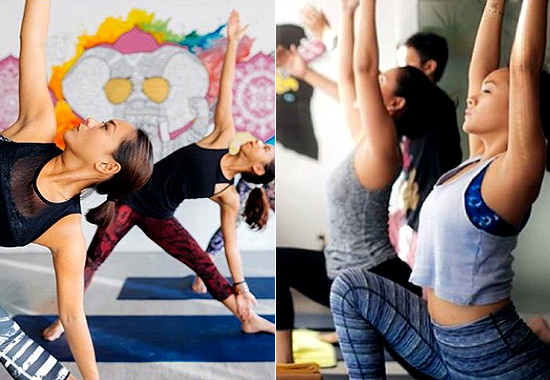 Rock and Flow at L!FE
Address: 2/F Eight Forbestown Road, Burgos Circle, Bonifacio Global City
Contact: 886-7500
Website: lifeyogacenter.com
First Timer Rate: P750 drop-in rate; P1,300 for a one-week unlimited pass
Get an energizing body-mind workout with this class. Inspired by traditional yoga flow, you'll get a session where you continuously move from one asana (yoga pose) to the next—keeping your heart rate up, your breath connected to your movements, and your focus sharp. Plus, Rock and Flow features an awesome update to the usual yoga class: sessions are accompanied by music. You also have the option of taking the class in a heated room—the heat is said to relieve muscle tension and promote detoxification.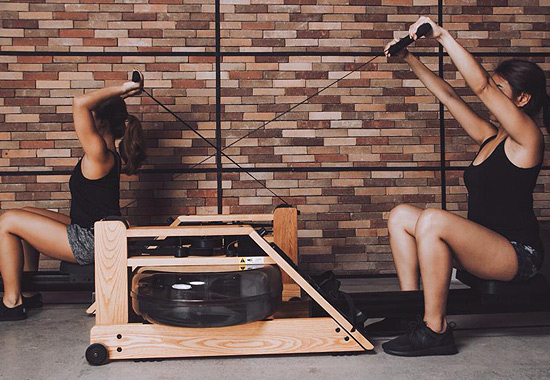 ADVERTISEMENT - CONTINUE READING BELOW
Rowing at Saddle Row
Address: 2/F Serendra Piazza, Bonifacio Global City
Contact: 966-3610
Website: saddlerowph.com
First Timer Rate: P750 drop-in rate
At Asia's first indoor rowing (and indoor cycling) studio, the rowing machine—usually neglected at typical gyms—gets some much-deserved attention. Choose between the rowing drills-centric class (which simulates how a boat crew trains) and a circuit-type one (which incorporates moves from other disciplines like Pilates, yoga, and CrossFit)—both are fun, full-body toning workouts. Indoor cycling is also a great form of cross-training—beneficial for runners who want to give their legs and knees a break and triathletes who want to improve their swim performance.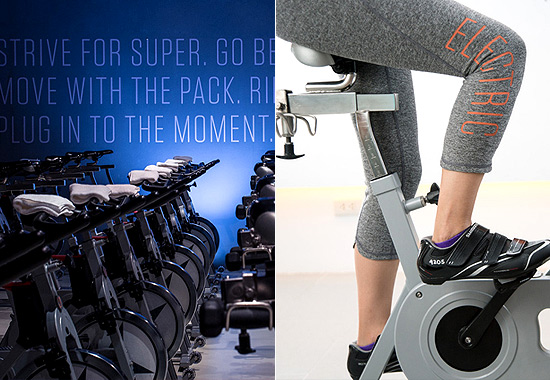 Indoor Cycling at Electric Studio
Address: 2/F Eight Forbestown Road, Burgos Circle, Bonifacio Global City
Contact: 833-6051
FB: facebook.com/teamelectricph
First Timer Rate: P1,500 for five classes
If your idea of a good workout involves being drenched in sweat, then this indoor cycling class is for you. Each 45-minute session is a full-body cardio-strength training routine, done on a stationary bike and set to really good music. While you pedal your way to torching calories, you'll also have to follow choreography that's meant to strengthen your core, and lift light weights to tone your arms. Not bad for a class that won't take too much of your time!
ADVERTISEMENT - CONTINUE READING BELOW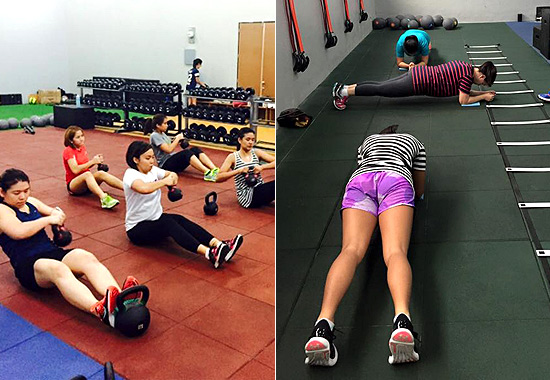 Performance Training at 360PRO
Address: SPARTA (Sports and Recreational Training Arena), 126 Pioneer Street, Mandaluyong City
Contact: 656-6068
Website: completethecircuit.com/360pro
First Timer Rate: P2,500 for five sessions of one-on-one coaching and one month unlimited gym use (introductory package)
Both professional and recreational athletes wanting to improve sports performance will benefit from 360PRO's customized programs. Here, you'll get trained—either on a one-on-one basis or as a small team—based on your specific goals and needs. Whether you're a runner who plans to slash your marathon time or a basketball player aiming to stay injury-free, there's something here for you. The bottom line: Each personalized program results in your continuous progress so you can achieve your athletic peak.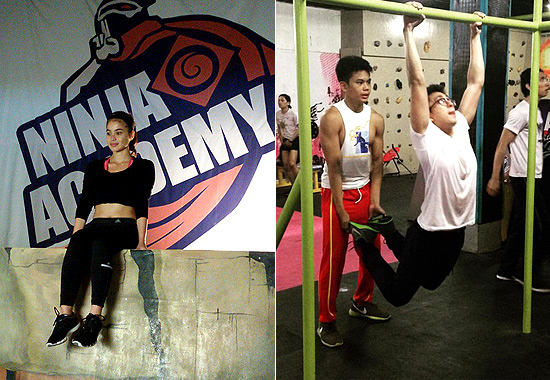 ADVERTISEMENT - CONTINUE READING BELOW
Gauntlet at Ninja Academy
Address: 155 Dr. Sixto Antonio Avenue, Pasig City
Contact: 624-2872
Website: ninjaacademy.ph
First Timer Rate: P600 walk-in with coaching; P3,150 for a 10-day pass
Here in Manila's first parkour facility, you'll get to live out your ninja/superhero/stunt double dreams. So what exactly is parkour? It's the act of overcoming obstacle courses via running, jumping, rolling, swinging, and even tumbling and flips. Translation: It's a fun and effective cardio workout that slays calories. For first timers, it's recommended that you sign up for the gauntlet class—Ninja Academy's signature 60-minute session combines circuit training and obstacle course challenges, making it a great introduction to parkour.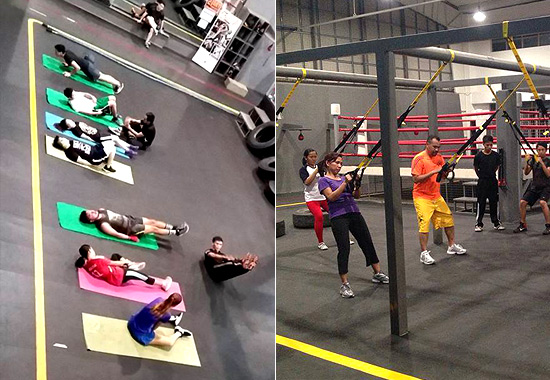 Human Performance Program at FitFast Wellness Center
Address: UPRC 1, 2230 Pasong Tamo Avenue, Makati City
Contact: 556-4075
Website: fitfast.ph
FitFast takes interval training up a notch through this calorie-crushing workout. During your session, which typically lasts for an hour to an hour and half, you'll go through several exercise stations, circuit style. These stations include cardio warm-up, a footwork station, suspension or TRX, weight training, and boxing. Plus, your particular program will depend on your own goals (say, weight loss or muscle toning) and your coach calendars all your sessions—making it easier to stick to your resolution. Another cool perk: Recovery massages are given for free post-sweat sesh.
ADVERTISEMENT - CONTINUE READING BELOW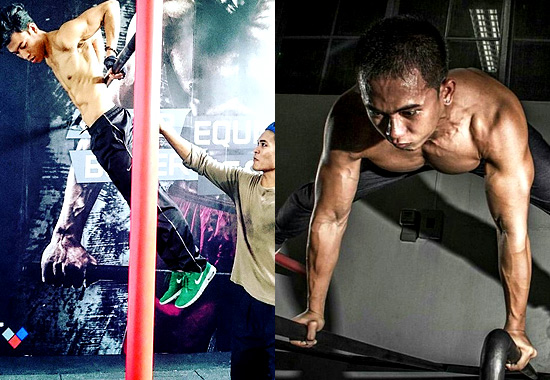 Calisthenics at SPARTA
Address: Sports and Recreational Training Arena, 126 Pioneer Street, Mandaluyong City
Contact: 655-3799
Website: sparta.ph
First Timer Rate: P800 walk-in with personal training; P500 walk-in group class; P4,000 for one-month unlimited
Not a fan of fancy equipment? Calisthenics uses only your body weight to sculpt the ripped-but-lean physique of your dreams. At SPARTA, you can choose from two classes: Kalos, which focuses on giving you an improved body either through fat loss or muscle building (think strong and defined abs, shoulders, arms, legs, back, and chest), while sthenos is all about gaining strength through the fundamental calisthenics movements, with new moves or progressions taught as you become more experienced in the program. Both classes are supervised by trainers who emphasize proper form and technique to keep you safe and injury-free.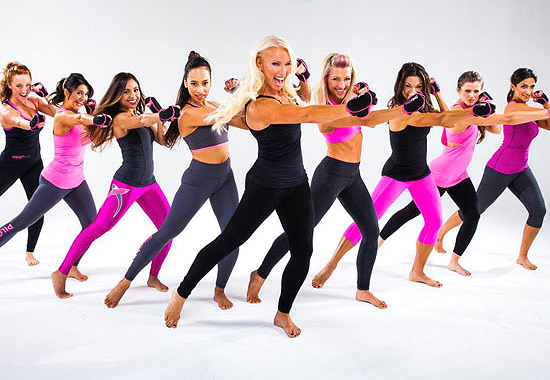 ADVERTISEMENT - CONTINUE READING BELOW
Piloxing at Kinetix Lab-Elorde Xtreme
Address: 2/F UP-Ayala Technohub, Commonwealth Avenue, Quezon City
Contact: 361-8099
FB: facebook.com/QuantumFitness.ElordeXtreme
First Timer Rate: P3,000 for one-month unlimited group exercise and gym use
Think Pilates is just a slow and gentle exercise? Think again. Enter Piloxing, a fusion of standing Pilates, boxing, and dancing. Developed by Swedish dancer and celebrity trainer Viveca Jensen, the combination of these three cardio workouts guarantees a heart-thumping, sweat-soaked session that burns up to 900 calories an hour. Plus, it builds lean muscle and improves stamina, thanks to its interdisciplinary approach. No wonder it's hyped as Zumba's stiff competitor in the group fitness class scene.
Photos courtesy of the establishments and their official websites, Facebook and Instagram pages
Share this story with your friends!
---
Help us make Spot.ph better!
Take the short survey
Load More Stories