10 Perfect Apps for Creative Minds
Create art anytime, anywhere.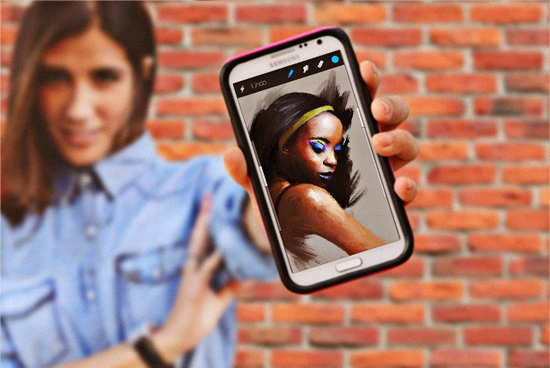 (SPOT.ph) We are way past the time when technology is seen as a barrier for creativity. It's true that nothing beats the smell of oil and turpentine, or priming with gesso. But when you want to indulge that spur-of-the-moment urge to draw, you can now just reach for your phone. Here are 10 apps for artists, whether you're a novice or professional, that are as close as you can get to real-life drawing, sketching, and painting.
Also read:
10 Apps You Need to Try With Your Friends
10 Fun Apps to Play at Your Christmas Party
10 Apps to Up Your Instagram Game
10 Fun Apps to Train Your Brain
10 Fun Offline Apps to Play on Your Roadtrip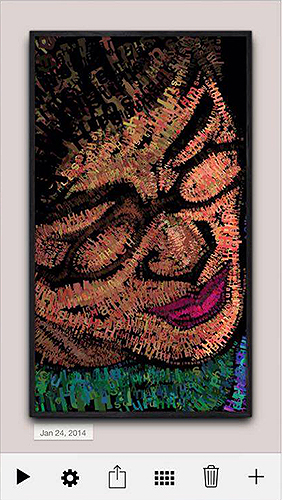 ADVERTISEMENT - CONTINUE READING BELOW
TypeDrawing
Available for: Android, iOS
Price: U.S. $1.99
If you love typography, this visual art app is absolutely for you. Instead of the usual brush shapes, it uses letters to create stunning images. Type a sentence or word, set the background, choose the font, and draw. Play with colors and sizes, and voila! You have a new fun and unique work of art.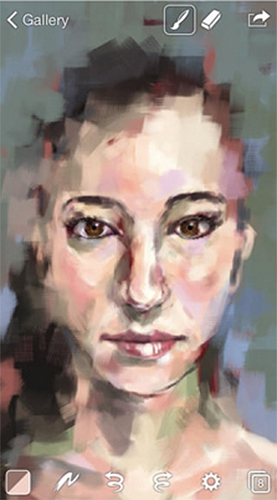 Brushes Redux
Available for: iOS
Price: Free
Brushes Redux makes painting smooth and swift, even with big brushes. It has over a dozen pressure-simulated brush shapes. It can also record and replay your paintings, perfect for when you want to do tutorials, or just really want to see your creative process. It offers up to 2048 x 2048 resolution and you can undo and redo your actions as many times as you like. You can also lock, hide, duplicate, and merge layers, adjust the transparency, and change the blending modes.
ADVERTISEMENT - CONTINUE READING BELOW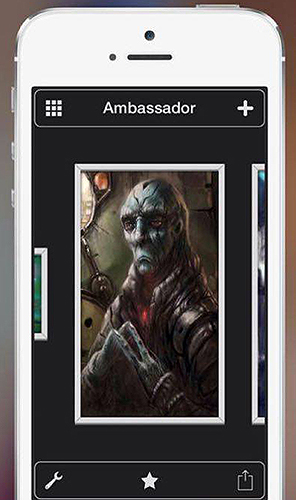 Inspire – Paint, Draw & Sketch
Available for: iOS
Price: U.S. $4.99
If oil paint is your medium of choice, this is the best bang-for-your-buck app. Inspire — Painting, Drawing, & Sketching mimics oil painting in real life. The pigments blend very well, much like oil paint, without having to wait a week for it to dry. It has five brushes with adjustable sizes, and you can undo and redo up to 1,000 times. If the price makes you think twice, you can try the lite version. But we're sure you'll end up downloading the full package anyway.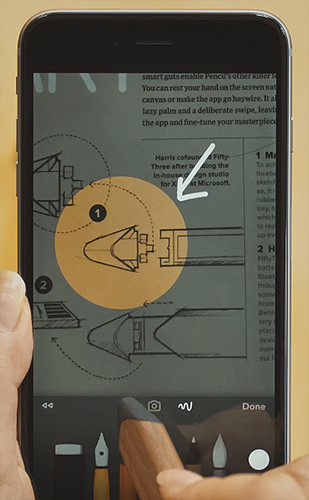 ADVERTISEMENT - CONTINUE READING BELOW
Paper
Available for: iOS
Price: Free
We understand how creative people have a visual memory, and normal note-taking doesn't really do much for them. Paper is a sketchbook, notebook, and organizer all in one app. With its range of virtual pens, users can scribble notes over photos, make diagrams, annotate photos, and even create bulleted lists.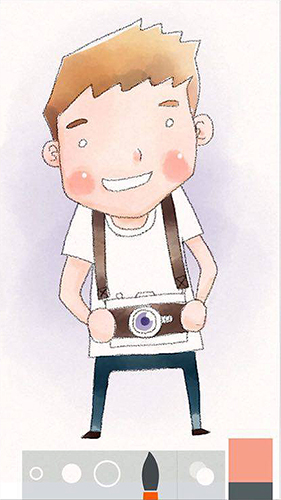 Tayasui Sketches
Available for: iOS
Price: Free
Aside from the basic tools found in any drawing app, Tayasui Sketches also has a Brushes Editor and an Eyedropper. The brushes adapt to the pressure, angle, and width of your movements, and allow up to four layers of photos imported from Photo Library or iCloud. You won't be distracted by buttons because tools are hidden while you get busy sketching.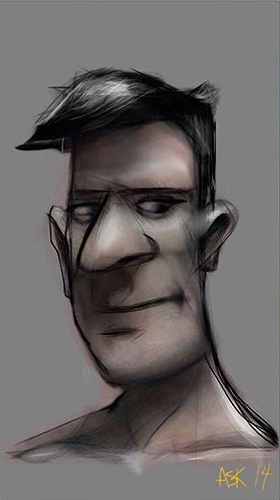 ADVERTISEMENT - CONTINUE READING BELOW
ASketch
Available for: iOS
Price: U.S. $2.99
This app is for those who love sketching with charcoal. Enjoy powerful image capture that allows you to pick up the image, resize it, and move it around the canvas. You can create very detailed drawings because of its zooming feature, which doesn't pixelate.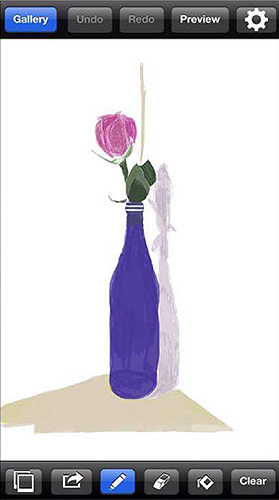 Tracing Paper Lite
Available for: iOS
Proce: Free
Tracing Paper is a perfect app for beginners to enhance their drawing skills. It's very hard to draw from scratch, so why not try practicing by tracing images first? Pick a photo from your library and begin sketching. It also features gridlines to guide you in using proportion.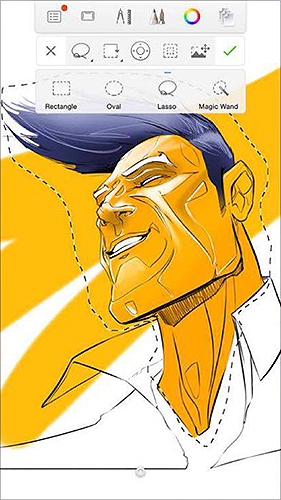 ADVERTISEMENT - CONTINUE READING BELOW
Autodesk SketchBook
Available for: Android, iOS
Price: Free
This is not just a pencil, pen and ink app—it's a pocket art studio. You can paint and sketch quickly using Autodesk SketchBook. It has a user-friendly and simple interface that gives you the maximum space for your sketching. For example, you can click and hold the brush tool to swap quickly between pencil, airbrush, paintbrush, and other tools.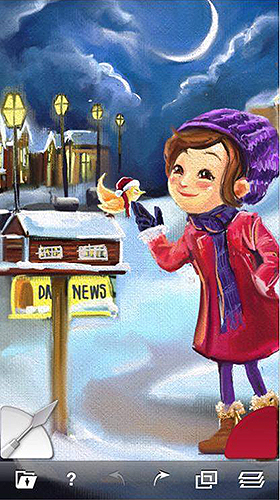 ArtRage
Available for: Android, iOs
Price: U.S. $1.99
ArtRage simulates real-life painting, like the wetness and thickness of paint application. You can blend colors and work with canvas textures so you can get natural-looking results. It also supports transparent overlays and adjustable layers. If you're using an iPhone, you can use shortcuts through multi-touch gesture support.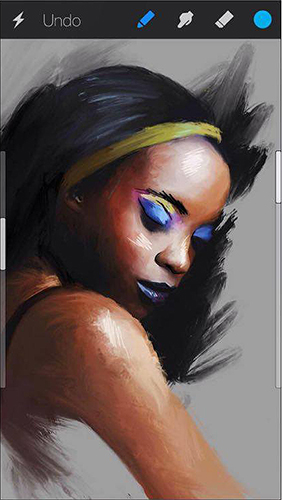 ADVERTISEMENT - CONTINUE READING BELOW
Procreate Pocket
Available for: iOS
Price: U.S. $2.99
Procreate Pocket is the App Store Editors Choice and is on the App Store Best of 2015 list in eight countries. It features 3D touch sensitivity where you can increase the brush size or opacity depending on the amount of pressure you apply. It has 12 brushes specially made for illustration and sketching. You can also stack on as many layers, as well as lock, hide, blend, and merge. If you have an Apple Watch, it can function as your digital palette. This feature-rich painting app is sure worth three bucks!
Also read:
10 Apps You Need to Try With Your Friends
10 Fun Apps to Play at Your Christmas Party
10 Apps to Up Your Instagram Game
10 Fun Apps to Train Your Brain
10 Fun Offline Apps to Play on Your Roadtrip
Load More Stories