10 Things We're Loving Now: BEANBOOZLED, an ice cream bag + more
How about lighting your room with the moon? Sort of, anyway.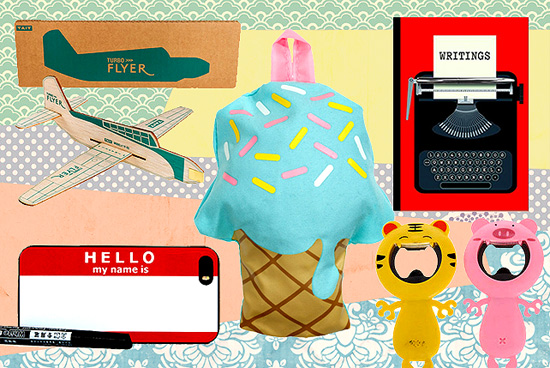 (SPOT.ph) This week, we're combating this insane summer heat with something cool on our shoulder—a totes adorable sundae tote bag. Plus, a game that'll force you to taste booger (jellybeans, that is), an awesome wooden plane, a name tag for your phone, and more!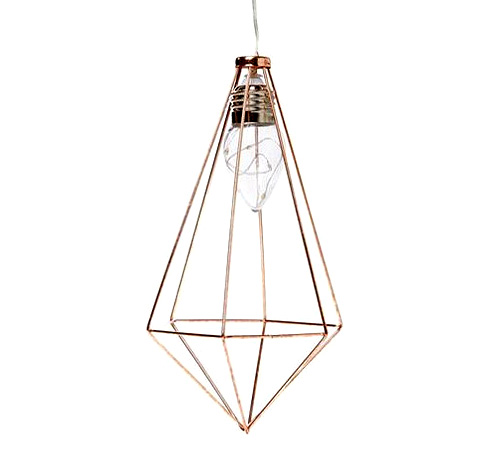 ADVERTISEMENT - CONTINUE READING BELOW
Battery-operated Cage Hanging Light (P799)
I love the look of cage lights but can't bring myself to install one permanently—they're more decorative than practical, don't you think? This gorgeous, battery-operated option is a good compromise. — Joanna Manalastas, editor-in-chief
Available at Typo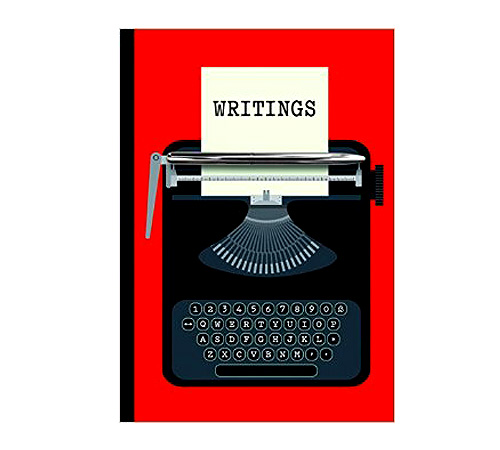 Writings Journal (P849)
For anyone who still remembers using typewriters, this journal is a cool throwback to simpler times, when we still used liquid erasers. Old-school writing FTW. — Loren Evangelista, managing editor
ADVERTISEMENT - CONTINUE READING BELOW
Available at Powerbooks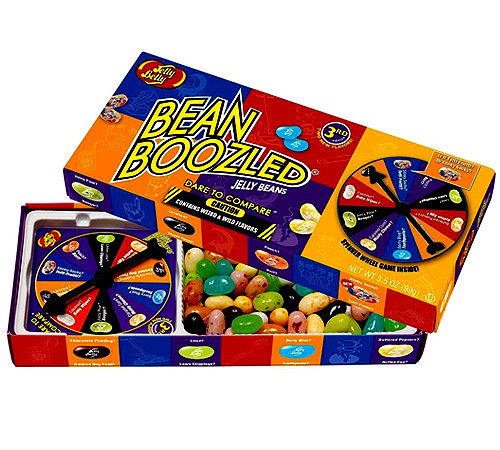 BEANBOOZLED (P706)
Is it mint? Is it booger? Is it raspberry or it is pepper? No one knows. Only the arrow can decide whether you're getting a yuck or yum. Fortunately for me, I don't discriminate jelly beans by their flavor.
By the way, if you run out, you can refill your BEANBOOZLED jelly bean stash for P519. — Sasha Lim Uy, Eat+Drink section editor
ADVERTISEMENT - CONTINUE READING BELOW
Available at Candy Corner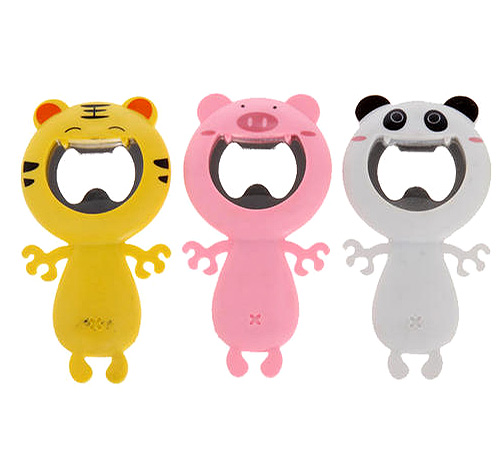 Animal bottle opener (P69.75 each)
Pop open a thirst-quenching drink with one of these quirky bottle openers! — Stephanie Jesena, senior staff writer
Available at Robinsons Department Store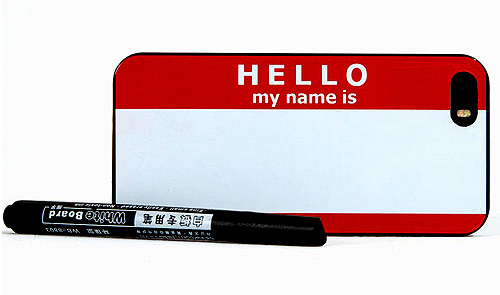 ADVERTISEMENT - CONTINUE READING BELOW
Nametag Phone Case (P595)
You'll never introduce yourself the same way again with this nametag phone case. This way, no one can ever get the spelling of your name wrong! — Jamie Sanchez, editorial assistant
Available at Pull & Bear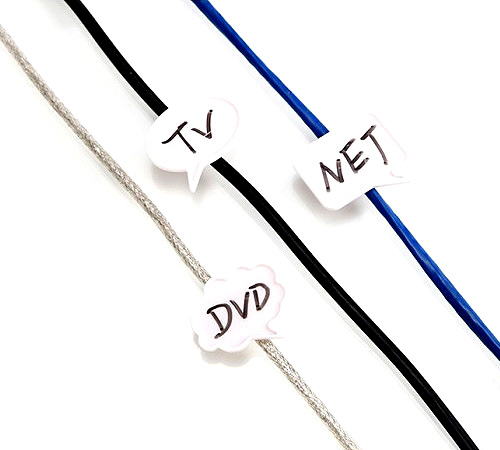 Talk Bubble Cord Clips (P499.75)
My dad always needs help with the electronics at home, and this is a fun way to organize that big black tangle of cords that lurks behind our TV! This way he won't miss a single second of Blue Bloods. — Joanna Manalastas, editor-in-chief
ADVERTISEMENT - CONTINUE READING BELOW
Available at Our Home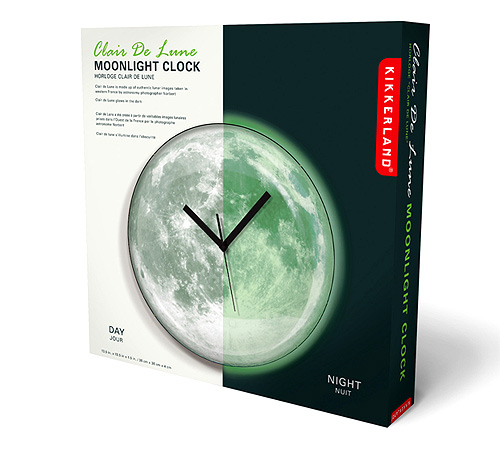 Moonlight Clock (P3,255)
This clock reminded me of those glow in the dark stars we used to stick on my bedroom ceiling. This timepiece gives you a piece of the sky and makes sure you're not entirely alone in the dark. — Loren Evangelista, managing editor
Available at Cutting Edge
ADVERTISEMENT - CONTINUE READING BELOW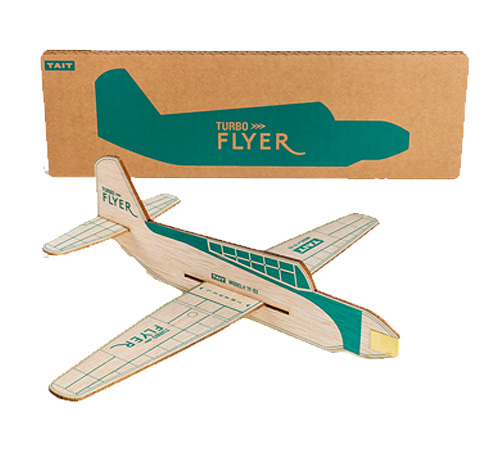 Turbo Flyer by Tait Design Co. (P800)
It sure would be nice to go somewhere high up and windy and just let this plane soar! — Stephanie Jesena, senior staff writer
Available at Heima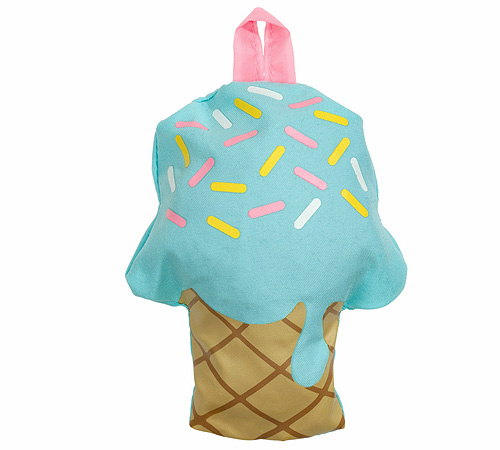 ADVERTISEMENT - CONTINUE READING BELOW
Ice Cream Tote Bag (P299)
Nothing says summer like an ice cream cone, and we finally found an adorable bag that matches this sweltering weather! — Aimee Dacanay, staff writer
Available at H&M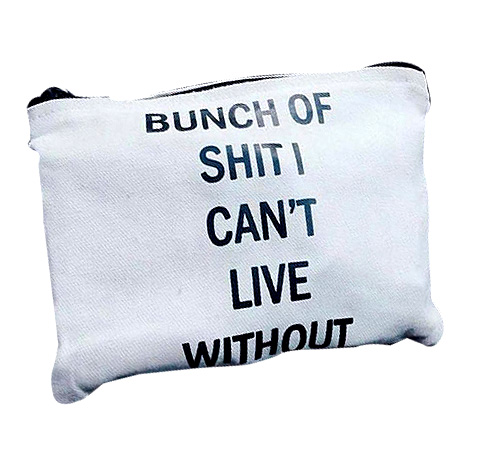 "Bunch of Shit I Can't Live Without" Pouch (P100)
This aptly labeled pouch is perfect for people who can't leave the house with the usual essentials like cell phone, wallet, and keys...along with other things that you don't really need but bring with you all the time anyway. — Jamie Sanchez, editorial assistant
ADVERTISEMENT - CONTINUE READING BELOW
Available at Fancy Lab and The Penthouse
Recommended Videos
Load More Stories