10 New Gadgets We're Drooling Over
We want to get our hands on all of them!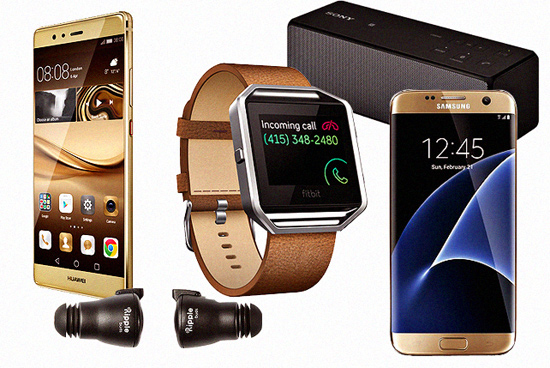 (SPOT.ph) Technology is quickly changing the way people do things. Gone are the days when the cameras on mobile phones were only there for selfie purposes because now, smartphones are not just mobile phones with a camera—they're basically pocketable DSLRs...that you can use as a phone. We can't imagine how technology can evolve in the future, but for now, here are 10 new gadgets we can't stop drooling over.
ADVERTISEMENT - CONTINUE READING BELOW
CONTINUE READING BELOW
Recommended Videos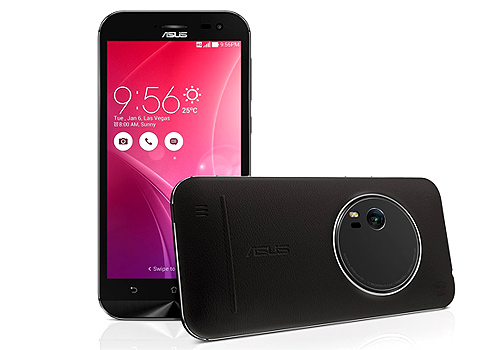 ASUS Zenfone Zoom
We're not kidding when we say that this is like your DSLR in smartphone-form. It claims to be the world's thinnest smartphone with 3x optical zoom (meaning you can see and capture your subject closer without compromising photo quality) and an impressive optical image stabilization feature. It also has a lightning-speed autofocus and a 13-megapixel camera, so you can shoot almost anything in total clarity every time.
ADVERTISEMENT - CONTINUE READING BELOW
The ASUS Zenfone Zoom is available for P26,995 at all ASUS stores.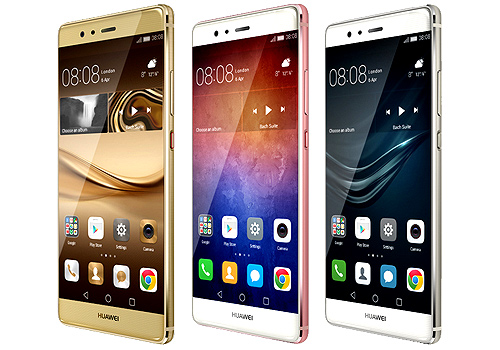 Huawei P9
What better way to "revolutionize smartphone photography" than to team with Leica—a.k.a. the legend in the world of photography? This smartphone features a Leica dual-lens camera so you already know what to expect: significantly improved image quality that captures color brilliantly. The camera takes in more light thanks to its RGB and monochrome sensors, and with the two combined, you get exceptional color quality and striking details. You can take professional-looking photos by playing with the array of unique functions available such as choosing a film mode, wide aperture effect, monochrome mode, and more.
ADVERTISEMENT - CONTINUE READING BELOW
The Huawei P9 is now available for P23,990 at Huawei Stores.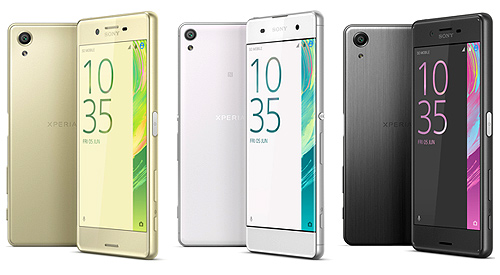 Sony Xperia X
The Xperia X takes pride in having an impressive battery life (it can last up to two days!), a Predictive Hybrid Autofocus (a.k.a. a smart autofocus on moving objects), and a 23-megapixel camera with SteadyShot video stabilization which allows you to record smooth videos no matter what. The smartphone is crafted with a seamless metal back and curved glass edges for a sleek design. It's available in four colors: Graphite Black, White, Lime Gold, and Rose Gold.
ADVERTISEMENT - CONTINUE READING BELOW
The Sony Xperia X will be available for P29,990 in stores starting July 8.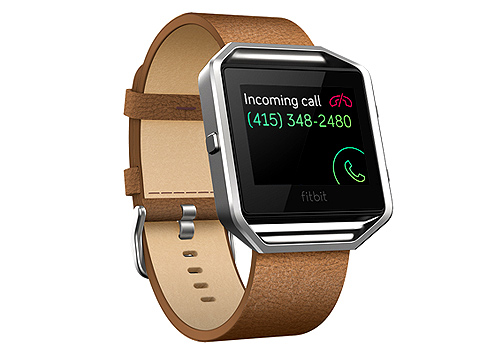 FitBit Blaze
This stylish smartwatch is something you'd want to have on your wrist every day. It can continuously and automatically track your heart rate, give you real-time stats like pace and distance (thanks to GPS), and it even provides on-screen workouts—yes, with graphics for guidance! We love how it can also track your sleep and act as your (silent, vibrating) alarm, too. It can also give you call, text, and calendar notifications, allow you to change the color touch screen and clock faces, and even motivate you to get competitive with your friends by allowing you to share your stats and climb your way up the leaderboard on FitBit Challenges!
ADVERTISEMENT - CONTINUE READING BELOW
The FitBit Blaze is available for P9,999 at all Digital Walker and Beyond The Box stores, and select Toby's stores.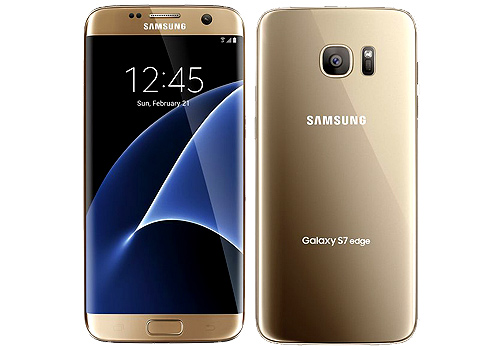 Samsung Galaxy S7 Edge
This smartphone is taking mobile photography to the next level. Camera phones usually take dull, one-dimensional photos—but not the Samsung Galaxy S7 Edge. In fact, it raises the bar on mobile photography, allowing the user to take underwater photos! Apart from that, it also has a brilliant capacity to take breathtaking low-light shots. It lets you play with the aperture and adjust the shutter speed, plus it has an impressive autofocus. Your IG feed will never be the same again—in a good way!
ADVERTISEMENT - CONTINUE READING BELOW
The Samsung Galaxy S7 Edge is now available for P39,990 in Samsung stores.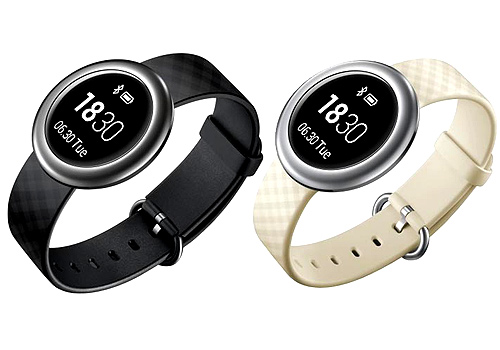 Huawei Band
If you're into the minimalist aesthetic, then the Huawei Band is perfect for you. It's so lightweight, it almost feels like it's not there! The water-resistant smartwatch is well-suited for sleep, health, and fitness tracking—recognizing your steps automatically and calculating your calorie burn. Aside from being water-resistant, it's encased in a scratch-proof steel body, topped with an OLED touch-display with a 128x128 pixel resolution. It also shows notifications for incoming calls and smart alarms directly on your wrist! We love how it's functional and fashionable, as its diamond-patterned strap is available in three colors: Black, Cream, and White.
ADVERTISEMENT - CONTINUE READING BELOW
The Huawei Band is available for P2,990 in all Huawei stores.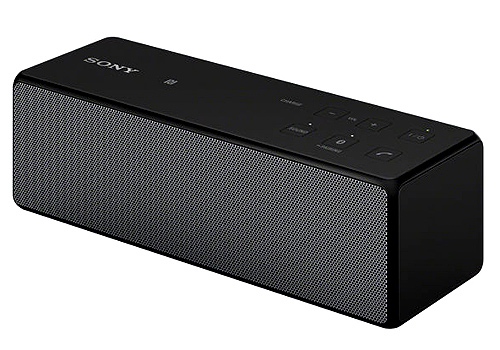 Sony Portable Wireless Speaker with Bluetooth (SRS-XB3)
Sony's SRS-XB3 portable wireless speaker is a true audio powerhouse. With its Extra Bass technology and 48 mm large full range speaker unit, it enhances the audio tracks, resulting in deep bass raunchy sounds. Not only does it wirelessly connect two speakers, but it's also water-resistant and has a battery life that lasts up to 24 hours. Definitely a must-have for partying!
ADVERTISEMENT - CONTINUE READING BELOW
The Sony Portable Wireless Speaker with Bluetooth will be available soon for P6,999 in Sony stores.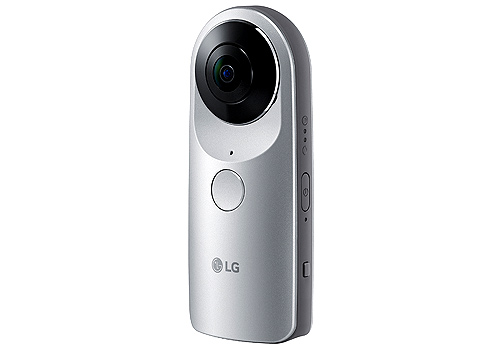 LG 360 CAM
LG 360 CAM captures life's moments naturally. Its dual wide angle 13 million pixel lenses, 16-megapixel spherical image support, and 5.1 channel surround-sound recording make capturing 360-degree travel photos and videos a lot easier—and definitely, more beautiful. Being incredibly compact, lightweight, and having a built in 4-gigabyte internal memory makes this camera a necessary travel companion.
ADVERTISEMENT - CONTINUE READING BELOW
The LG 360 CAM is available for P10,490 in LG stores.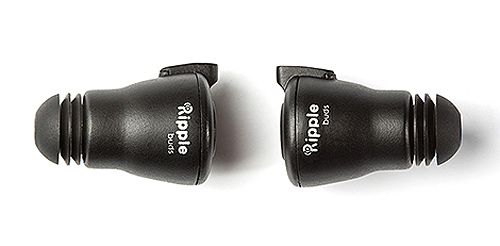 Ripplebuds Bluetooth Earbuds
Ripplebuds Bluetooth earbuds feature a noise-blocking microphone which is hidden in the earbud itself, allowing you to be heard clearly even when you're inside a loud bar or a rock concert. We also love that it's as tiny as your earphones! The product is available for pre-order, and is projected to be released sometime between July to October.
ADVERTISEMENT - CONTINUE READING BELOW
The Bluetooth Earbuds will be available online soon.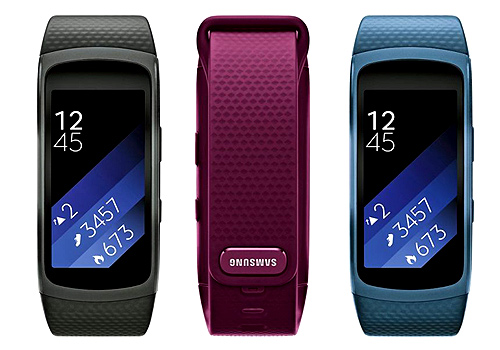 Samsung Gear Fit 2
Samsung Gear Fit 2 is here, a new and improved version of its predecessor, the Samsung Gear Fit. The new fitness tracker's battery life promises to last for up to five days, is water-and-scratch-resistant, and can track numerous fitness activities automatically, making it a great fitness buddy! What makes this fitness tracker a standout is its built-in GPS, allowing you to measure pace and distance while running. It's available in a cool metallic blue, a bold pink, and classic black.
ADVERTISEMENT - CONTINUE READING BELOW
The Samsung Gear Fit 2 will be available in Samsung stores soon.
Load More Stories