10 Cool Travel Items to Add to Your Wish List
A 25-in-1 jacket, luggage with a scooter, and more.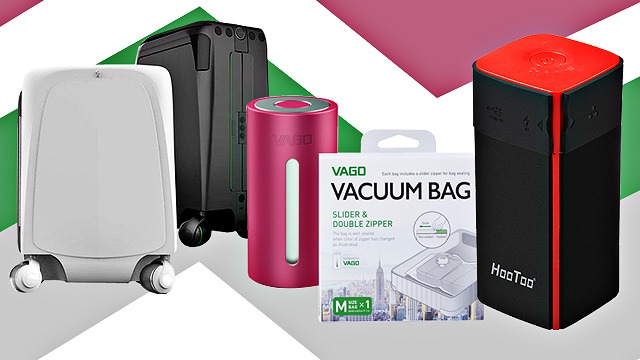 (SPOT.ph) Packing light doesn't have to mean leaving a lot of your favorite things behind. How else would you sleep on the plane without your pillow? Or post your photos without your portable WiFi router and power bank? We round up the coolest gadgets that deserves a spot in your luggage—or even a whole smart suitcase to replace your old-school one. Happy techie travels!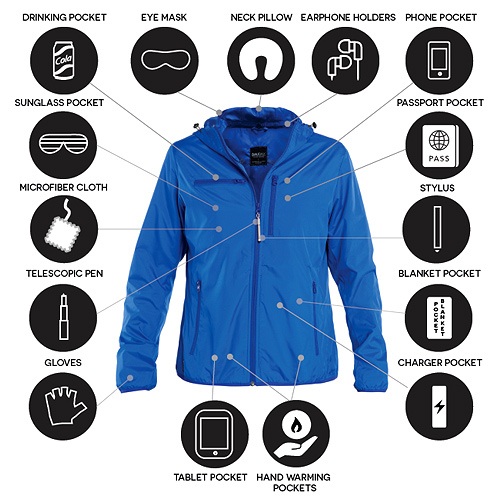 BauBax 2.0 travel jacket (U.S. $139, roughly P7,300) from BauBax
BauBax 2.0 is the Swiss knife of travel jackets. It has 25 features, including an inflatable neck pillow; a pocket foot rest and blanket; built-in gloves and eyemask; a pen and stylus hidden away in the zipper; and utility pockets for your drink, sunglasses, tablet, and phone; a retractable key chain; and even a bottle opener. Who needs a travel bag when you have this jacket?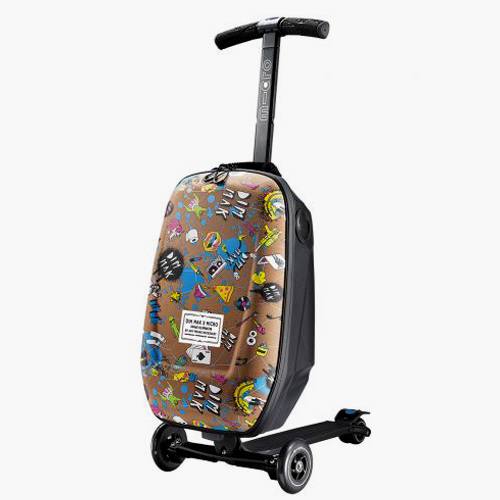 ADVERTISEMENT - CONTINUE READING BELOW
Micro Scooter (U.S. $299.99, roughly P15,700) from Micro Kickboard
Have fun cruising through the airport with this carry-on-luggage-slash-scooter that you can stuff in the overhead compartment. It can fit up to three days of clothing, your 17-inch screen laptop, and other personal items tucked in easy-grab pockets. The Steve Aoki design takes the cool factor up a notch, too.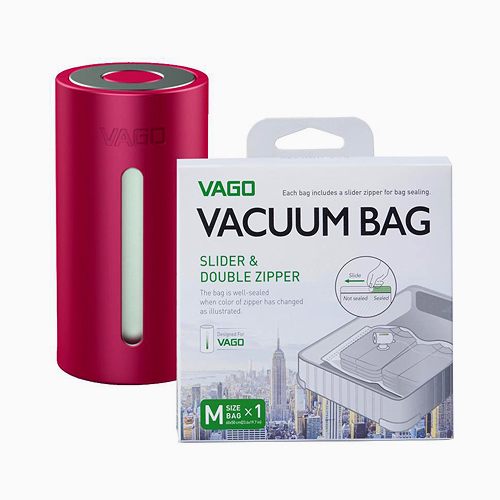 Bag compressor (U.S. $89.10, roughly P4,700) from Vago
The number-one problem when it comes to packing light is figuring out how to shrink your jackets and towels (if only!). With Vago's compressor device, you can seal your clothes in a vacuum bag and have more space for your makeup kit in your luggage. Now, you don't have to carry three large bags for a week-long trip.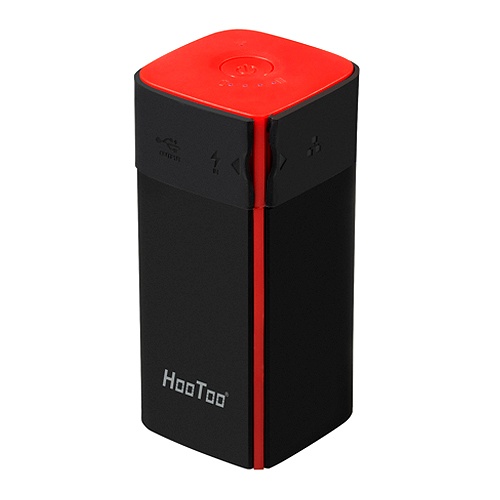 CONTINUE READING BELOW
Recommended Videos
Travel router and charger (U.S. $43.99, roughly P2,300) from HooToo
Can't handle being off the grid? With HooToo's travel router, you can convert your hotel room's wired network into a wireless hotspot or any coffee shop's wireless network into a secure connection. It even works as a thumb drive for backing up photos and videos from your mobile devices, a power bank you can use to charge up your phone, and Chromecast support in case you want to catch up on your Netflix shows on a big screen.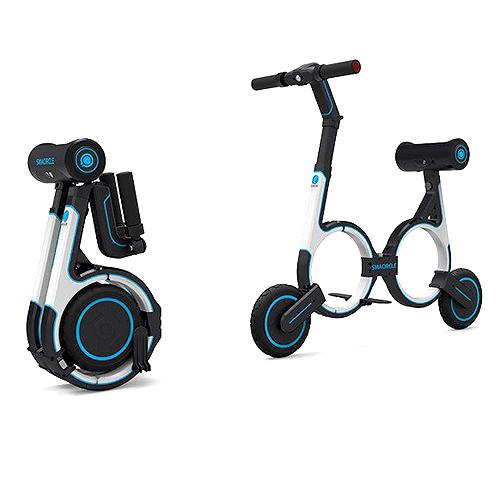 Smacircle S1 foldable bike (U.S. $999, roughly P52,000) from Smacircle Technology
Stick to your biking and fitness routine even when you're in a different city with this cool foldable bike. It folds in five steps and can easily fit in your backpack. The Smacircle S1 is also equipped with electronic brakes and a safety light for night rides.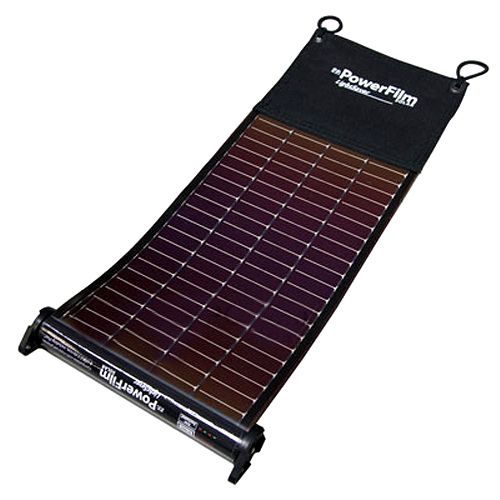 ADVERTISEMENT - CONTINUE READING BELOW
LightSaver (U.S. $98.97, roughly P5,200) from PowerFilm Solar
We get it, you want to rough it out in the wild but you just can't let go of your fully-charged gadgets. The LightSaver, a thin solar panel, features up to 3,200 mAh battery capacity, which lets you juice up your phone—that is, if you charged it for six hours under the sun. All done? You can roll it up and fit it in your pocket or your bag.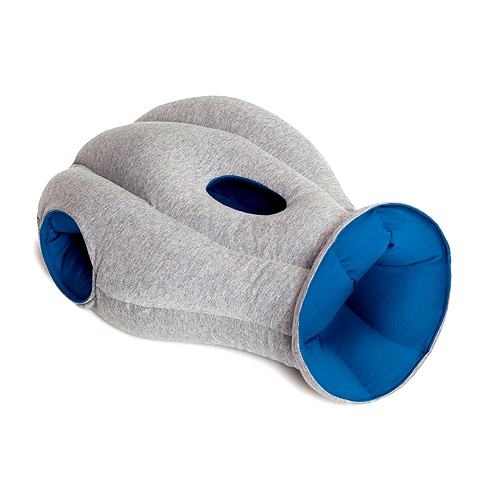 Napping pillow (U.S. $99, roughly P5,200) from OstrichPillow
Snuggle up in your own portable napping space with the OstrichPillow. You can wear it on your head and just lean on the table, on the back of a chair, on the window on your side, or just about anywhere. You may look funny while wearing it, but at least you can catch up on your much-needed zzzs!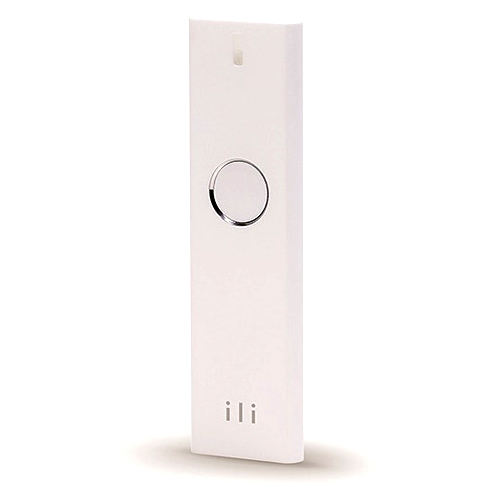 ADVERTISEMENT - CONTINUE READING BELOW
ili translator (U.S. $199, roughly P10,400) from Logbar
Sure, you can use Google Translate or mobile apps like SayHi and iTranslate Voice when in a country that doesn't speak your language. But what if there's no WiFi or you've used up your mobile data? ili, which is light enough to wear on your neck, translates what you say in less than a second without having to connect to the Internet. It translates from English to Spanish, Japanese, and Mandarin.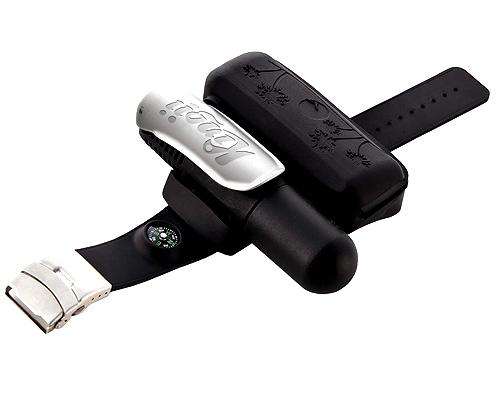 Wearable flotation device (U.S. $89.99, roughly P4,700) from Kingii
Water sports, though a lot of fun, can be risky especially when you're in the middle of the ocean. With Kingii Wearable, the "smallest inflatable in the world," you can inflate a personal flotation device within seconds in case something happens. It also has a compass and a whistle. How's that for a life-saver right on your wrist?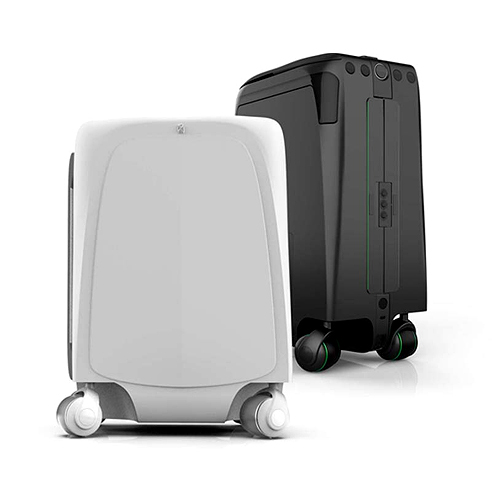 ADVERTISEMENT - CONTINUE READING BELOW
ForwardX CX-1 suitcase (U.S. $300 to U.S. $400, roughly P15,700 to P21,000) from ForwardX
Can't be bothered to carry heavy luggage? The ForwardX CX-1, which is named "Ovis," is a self-driving suitcase that follows you around in airports and hotels using its facial recognition and camera features. In case Ovis loses sight of you (or gets stolen), he/she/it sends an alert to the smart wristband that you're wearing, and you never have to part ways ever again.
Share this story with your friends!
---
Help us make Spot.ph better!
Take the short survey
Load More Stories