This Local Online Store Makes Beach Towels From Recycled Plastic
Sora uses eight recyled bottles for each multipurpose towel.
Functionality meets style with local online store Sora's line of multipurpose yoga towels. At P1,999 each, expect quick-dry, lightweight beach towels and non-slip yoga mats that are not only aesthetically pleasing—pastels with tropical and floral prints, anyone?—but also eco-friendly. Do your part in minimizing single-use plastic with every Sora towel you purchase, as each towel is made from eight post-consumer plastic bottles. That's a win-win for you and Mother Earth!
Preview got a chance to catch up with one of Sora's owners, Tini Dahl, to shed more light about the brand. Read all about it below.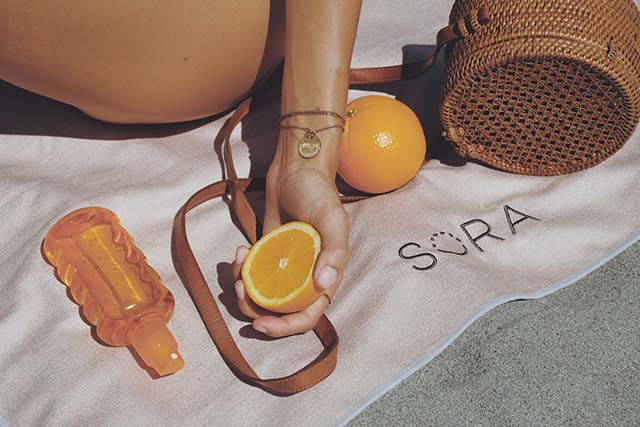 ADVERTISEMENT - CONTINUE READING BELOW
"At Sora, we make multi-purpose towels from recycled post-consumer plastic, often used for yoga, beach, and travel. [My business partner and I are] actually friends with roots in Norway, Japan, and Australia. 'Sør' in Norwegian translates to south, and 'sora' in Japanese means sky," Dahl explains. She continues, "Sora is all about staying light, being grounded, while always reaching for new heights."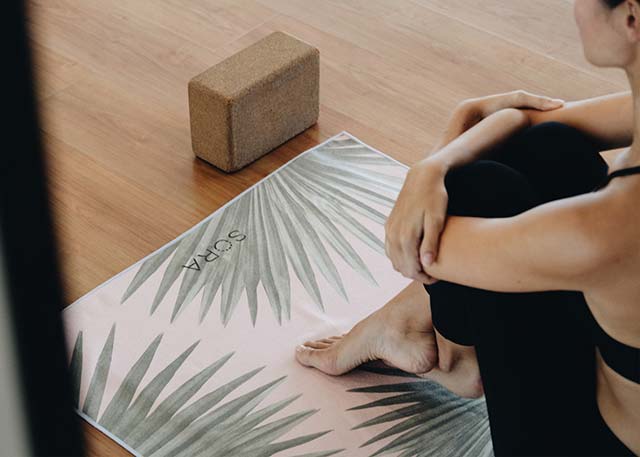 ADVERTISEMENT - CONTINUE READING BELOW
Sora's first collection is a collaboration with local artist Mercedes Olondriz. The pieces feature botanical prints in muted colors. Apart from its beautiful design, Sora makes sure that their pieces are also very functional. "We wanted to incorporate the simple and functional design ethos of our home countries into our brand. So as much as aesthetics were important, our towels were also created with functionality in mind (quick-dry, lightweight, compact non-slip for yoga)," shares Dahl.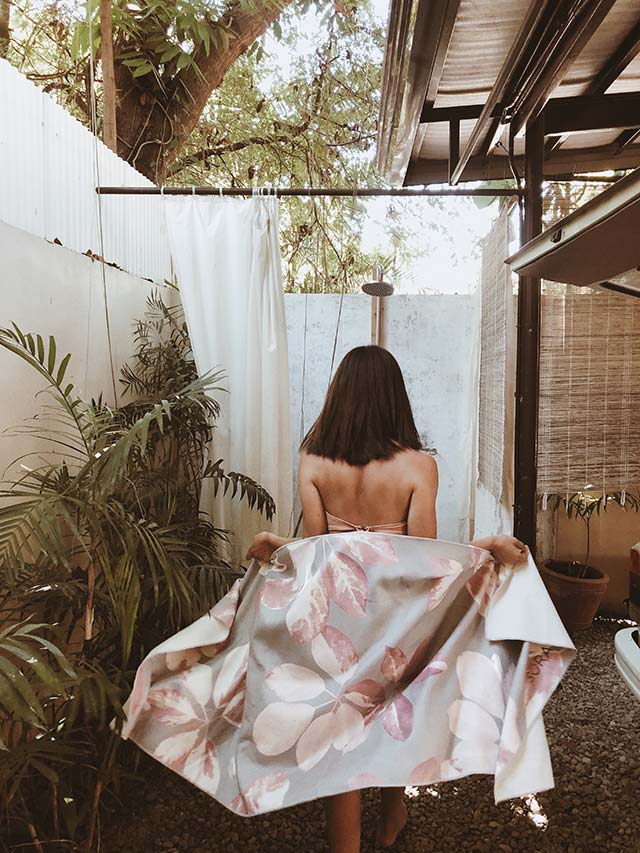 ADVERTISEMENT - CONTINUE READING BELOW
Apart from being functional, Sora's towels are also very eco-friendly. Can you believe that each piece is made with at least eight recycled plastic bottles? "We're passionate about doing what we can for the planet, so using recycled material was always at the forefront of our minds when it came to product design. We wanted to work with and support suppliers that have invested in this technology."
Aside from making sure their products are made from sustainable materials, the local brand extends its eco-friendliness all the way to their packaging. "Aside from the towel itself, we've decided to use eco-friendly packaging (like our organic cotton bags and recycled paper wrapping). That being said, we're always looking to improve our product and business operations to be as eco-friendly as possible. "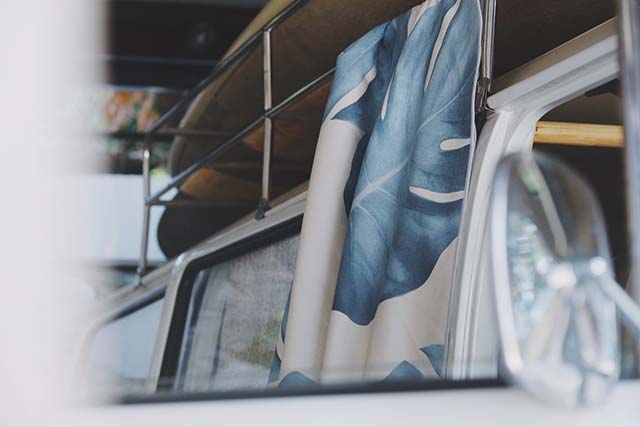 ADVERTISEMENT - CONTINUE READING BELOW
Dahl continues, "We also see a big shift in consumers' mindsets, and that people are now looking to make smart, informed choices when they buy. There's definitely a demand for it, and it's exciting to see many brands catering to this need. Hopefully eco-friendly will become the norm."
As for the design process for their first collection with Mercedes, Dahl shares, "She photographs leaves and flowers and digitally alters them to become our final print. We wanted our first collection to be inspired by nature, and have it seamlessly take you from city to sea, yoga mat to beach. We also found that a lot of yoga and beach towels were bright and colorful, so we decided to go for a more subtle approach and use muted colors."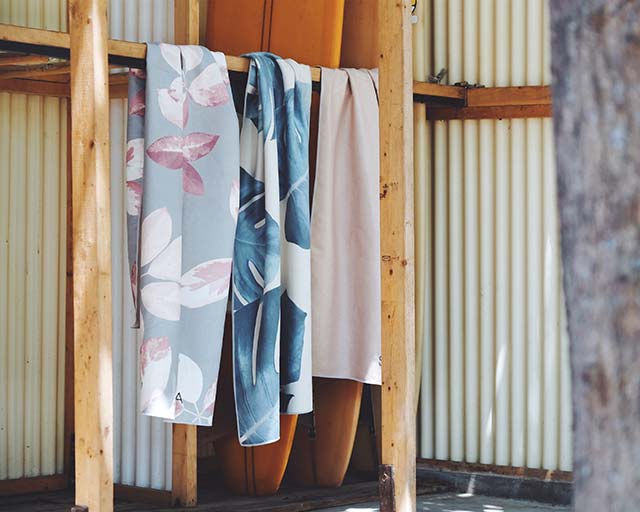 ADVERTISEMENT - CONTINUE READING BELOW
According to Dahl, it can take months for them to come up with one towel, since there's a lot of back-and-forth when it comes to artist collaboration, plus they also travel to their supplier to make sure that the colors are transferred exactly as intended. 
When asked about Sora's upcoming plans, Dahl shares, "We're looking at developing some new prints and have some exciting collaborations in the works!"
Sora is available online, in Aura Athletica, Frankie & Friends General Store, and Loop.
For more information, check out Sora's Instagram page.
Recommended Videos
Load More Stories