Tricia Gosingtian on Quitting Blogging, Launching Her Own Fashion Brand + More
The OG blogger on her hiatus, pregnancy cravings, and the next Hinhin drop.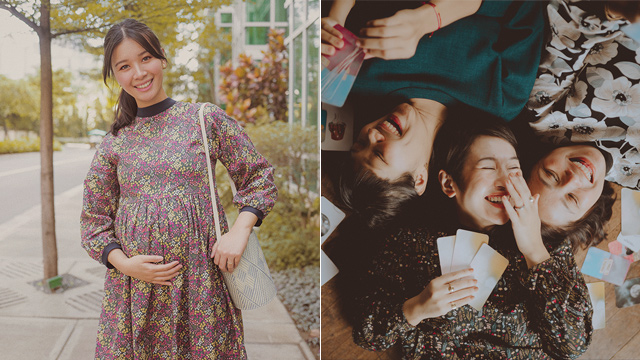 (SPOT.ph) Two years after "quitting blogging," OG blogger and entrepreneur Tricia Gosingtian's voice is stronger than ever. Her fashion brand Hinhin is as adorable as it is empowering, with fans of her kawaii, romantic style immediately embracing not just the OOTD-worthy dresses, but the "rich inner life" the brand celebrates. She consistently lands on best-dressed lists, at one point even serving as style inspo for character Lara Jean's wardrobe in the Netflix adaptation of To All The Boys I've Loved Before.
And now that she's expecting, a new audience has been tuning in to her IG stories: fellow moms-to-be interested in her non-maternity maternity style, mindful diet, and beauty routine (because have you seen her pregnancy glow?).
In this exclusive interview, we chat with Gosingtian on her plans for her brand, pregnancy cravings, happy headspace, and disrupting the myth that "moms of boys become ugly during pregnancy."
ADVERTISEMENT - CONTINUE READING BELOW
Quitting Blogging
Before the advent of social media as we know it (part treasure trove, part toxic), the online world served as a refuge for introverts like Gosingtian. "Blogging was such an integral part of my life for the past 15 to 16 years—hello, Pitas, deviantART and LiveJournal friends!—and sometimes, I can't believe that I've already spent half of my life sharing various things online. It was absolutely delightful while it lasted—hiccups along the way included—but life goes on, platforms change, as well as priorities."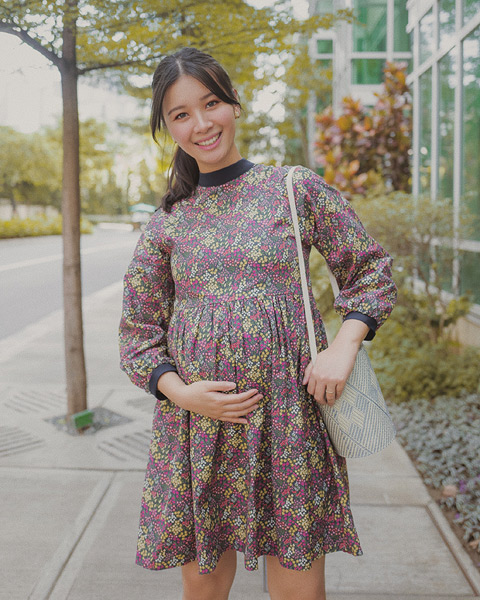 CONTINUE READING BELOW
Recommended Videos
In 2018, after a downward spiral into depression, the emotionally spent Gosingtian hit the pause button on blogging in a vulnerable post that was both a cautionary tale of our times and a love letter to herself.
"Two years after that post, I'm still here, maybe not 'blogging' in its most traditional sense—though my blog is still up for those who still want to browse through 10 to 11 years worth of content—but still expressing myself in ways that feel most natural to me in this time of my life," shares Gosingtian. "I think it's only normal to evolve as we grow older, but it definitely felt like a lifetime for me to get out of my comfort zone and start something new."
ADVERTISEMENT - CONTINUE READING BELOW
Like launching Hinhin. Or even joining fellow OG bloggers Camille Co, Laureen Uy, and David Guison in a roundtable discussion on social media. "I rarely appear in videos—I'm quite terrified of them—but I couldn't say no to a relevant conversation about social media with some of my earliest friends in the industry. I almost forgot that there was a camera recording us, thanks to Camille, Laureen, and David, who have all successfully transitioned to YouTube and vlogging!"
If there's anything the audience takes away, she hopes it is this: "How the things we post online do not necessarily define who we are. It's only a visual or text representation of what we're currently feeling or projecting, but it doesn't 100% reveal everything about us. We post on algorithm-driven platforms that encourage us to post about our outer lives, but for some reason, we tend to overlook our inner life, the most important platform! Because of this, it's so easy to fall into the trap of placing our value on visuals like the places that we go to, the things that we buy, where we live, who we're seen with, etc. Sure, those are nice, but let's not forget to also work on having healthy thoughts and creating actual meaningful connections with others, even it's all private conversations that people or brands will never get to see."
Welcome to Hinhin World
In August 2019, Gosingtian launched her fashion and lifestyle venture Hinhin. Aiming to fill the gap in the homegrown ready-to-wear market for pretty prints in dreamy silhouettes—designing the kind of pieces she'd shop for herself on trips to Japan or Korea—Gosingtian's brand also redefines your tita's negative notion of hinhin into a thing of pride.
ADVERTISEMENT - CONTINUE READING BELOW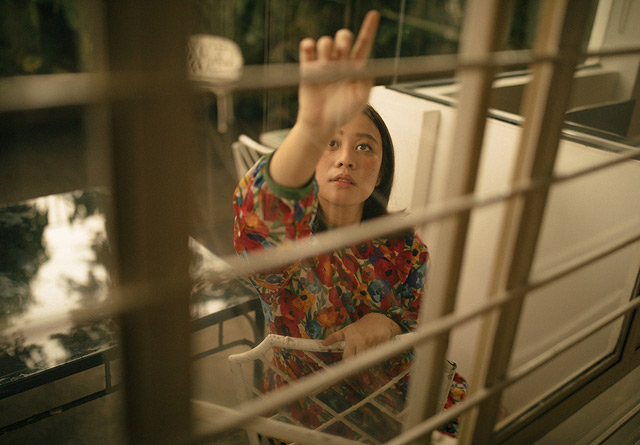 "The journey has been an enlightening one so far. It's very tricky to communicate a brand that aims to celebrate a quiet, introverted, introspective lifestyle when communication involves making 'noise' of some sort. Finding the sweet spot may seem like it just comes naturally for me as the creative director of a brand that's obviously an extension of my personality, but I actually put a lot of thought into each post that goes up in Hinhin's platforms."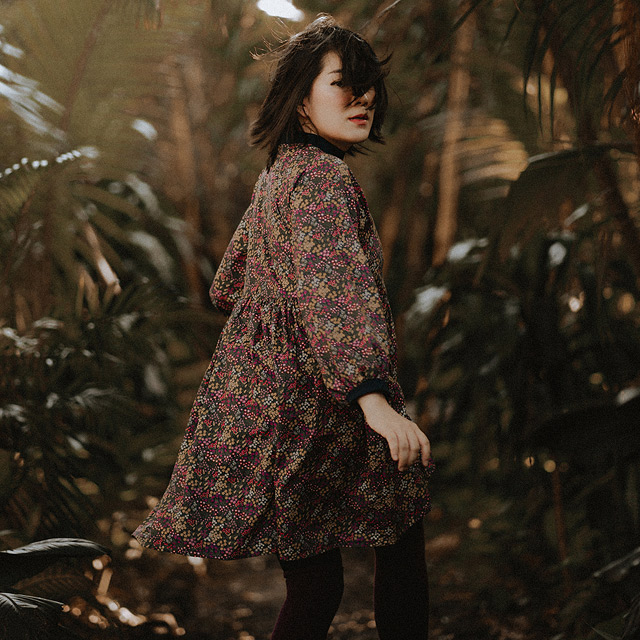 ADVERTISEMENT - CONTINUE READING BELOW
While Hinhin is essentially a personal, one-woman operation, she collaborates with creative teams to create the fashion shoots and stories that bring #hinhinworld to life.
"I resonate with Bong Joon-Ho's (quoting Martin Scorsese) 'the most personal is the most creative.' Learning how to trust my own choices, trusting other people, and letting their stories speak for themselves made me a better person and Hinhin a consistent brand. I think these lessons alone are worth all the sleepless nights and anxiety! Giving other people chances and credits feels so amazing. I got so many breaks when I was younger, and now it's my time to give other people their breaks."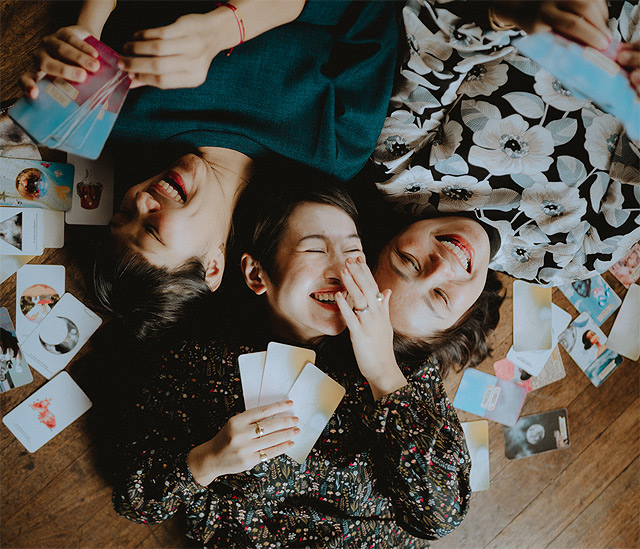 ADVERTISEMENT - CONTINUE READING BELOW
Even if you don't purchase anything from the website, she hopes you will come away with a sense of wonder, or even better, empowered by the stories of the muses—such as the painfully shy makeup artist who now has a phenomenal career and IG following, to the self-assured tattoo artist and reiki practitioner whose art has a healing touch.
What's her own Hinhin world like? "Whatever my current world is—that's my ideal Hinhin world. I don't see it as an escape but something that already exists within. Discovering what's already there will make you see that the world is actually very beautiful and that life is worth all the struggle."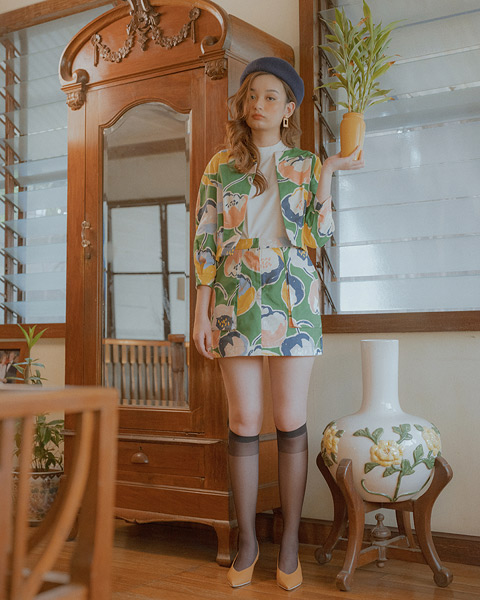 Even before she launched Hinhin's first chapter/collection "The Last Girl on Earth," the concept for the second collection was already in place, and due to be released in April. But the universe had other (happy!) plans, and she's focusing on the arrival of her actual baby instead. "I've already been working on the designs for the new chapter, but I'm playing it all by ear since I don't really know how mommyhood works yet. But I'm up for the challenge of launching it this year! Two babies in a row—let's do it."
ADVERTISEMENT - CONTINUE READING BELOW
Baby G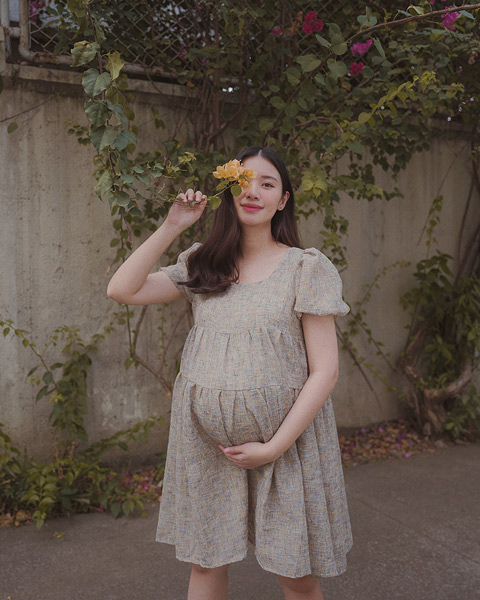 With mommyhood on the horizon, a new audience has tuned in—expectant moms who are inspired by Gosingtian's non-maternity maternity style and who relate to her (first!) pregnancy adventures. They're also here for the crowdsourcing phenomenon that goes down in her IG stories, scoring tips (and Gosingtian's mindfully vetted picks) from the warm, helpful, and chic community she has fostered over the years.
"The best shopping tip/mommy advice I've gotten so far? You do you," shares Gosingtian.
"For the past few months—my Hinhin journey and pregnancy journey happened simultaneously so there are a lot of parallels—I learned to just trust myself. Crowdsourcing and researching helps when you're looking for a baseline for possible choices, but ultimately, it's your life, your baby, your decision. What works for some may not work for you, so I take everything I read with a grain of salt."
ADVERTISEMENT - CONTINUE READING BELOW
"Similarly, I also give my two cents to moms-to-be who are planning to buy the things that I bought. I always try to give the context on why I chose so and so brand, but the choice is ultimately theirs. It has to match their lifestyle too!"
Apart from what she and her hubby RG Gabunada plan to name their baby (secret!), the question she gets asked most often is on her fashion and beauty essentials. The truth is, her state of mind accounts for most of her glow. "I'm at my happiest state right now. I surprise even myself, when I think about my child's health more than what my physical body is going to look like after giving birth. Reaching this headspace, I think, is the true test of adulthood!" she ends with a laugh.
"Despite a few bumps, pun not intended, I learned how to make the whole pregnancy process enjoyable, like dressing up my baby bump and seeing how long I can still stretch some of my Hinhin dresses. Thirty-two weeks [as of this interview], and most of them still fit! Post-pregnancy breast-feeding friendly OOTDs, bring it on."
ADVERTISEMENT - CONTINUE READING BELOW
Turning serious, she shares, "In a way, I also wanted to challenge the stereotype that moms who are pregnant with boys become uglier. I grew tired of hearing it non-stop, though I do feel like some people don't actually mean it. It's just a canned response when people ask pregnant women if you're having a boy or a girl. [FYI, she's having a boy.] Dressing up is the first step to showing up! If you feel good on the inside, it will reflect externally. If you look good on the outside, it will also help you feel good internally!"
My Manila: Tricia's Picks From Around the Metro
Favorite date place in Manila with your hubby?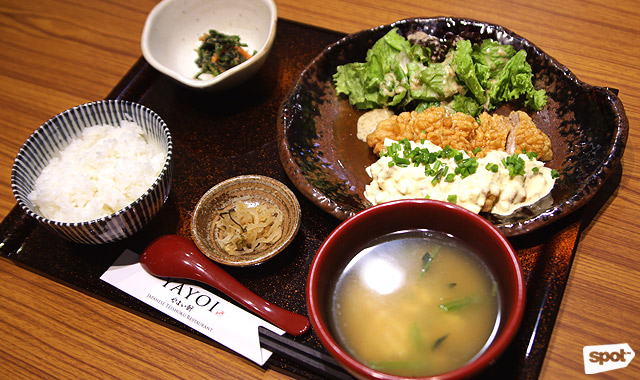 We don't have a go-to place, but we look forward to dinners at Yayoi in One Bonifacio High Street after my OB appointments at the hospital!
What are you currently binge-watching on Netflix (now that Crash Landing on You has ended)?
ADVERTISEMENT - CONTINUE READING BELOW
In between series, I would watch random episodes of Cold Case Files and try to guess the murderer within the first 10 minutes! And tell my husband, "See? I told you so!"
Something people don't really know about you?
I like the concept of time travel and different timelines; movies like Harry Potter and the Prisoner of Azkaban, Midnight in Paris, Back to the Future, Predestination, Planet of the Apes, Interstellar, About Time, and The Time Traveler's Wife. I also really loved Dark (the Netflix series)—I can't wait for the next season!
Top three beauty or fashion items you can't live without:
BLK Cosmetics' soft matte mousses. I use them for both my cheeks and lips. Plum Blossom from their K-Beauty collection will always be my fave—no bias since I modeled for that collection!
ADVERTISEMENT - CONTINUE READING BELOW
Now that I'm pregnant and can't bear to wear closed shoes, my Purple Sole and Hue Manila sandals, mules, and slip-ons.
Hinhin's Mayumi and Dalisay dresses. I swear these dresses will go full term with me!
Favorite local shopping haunt:
SM Department Store is my guilty pleasure.
Go-to preggy-friendly brands you can wear even after giving birth?
Hinhin, Love Bonito, Our Second Nature, Uniqlo.
Favorite hangout in Manila?
Rockwell.
What gives you anxiety?
Nowadays, I get anxious at the idea of something bad happening to someone close to me, like my husband or my parents. Public speaking is also panic-inducing!
What calms you?
ADVERTISEMENT - CONTINUE READING BELOW
Being alone, staying at home, playing video games, playing with my dog Wabi.
Biggest pregnancy cravings, and what hit the spot?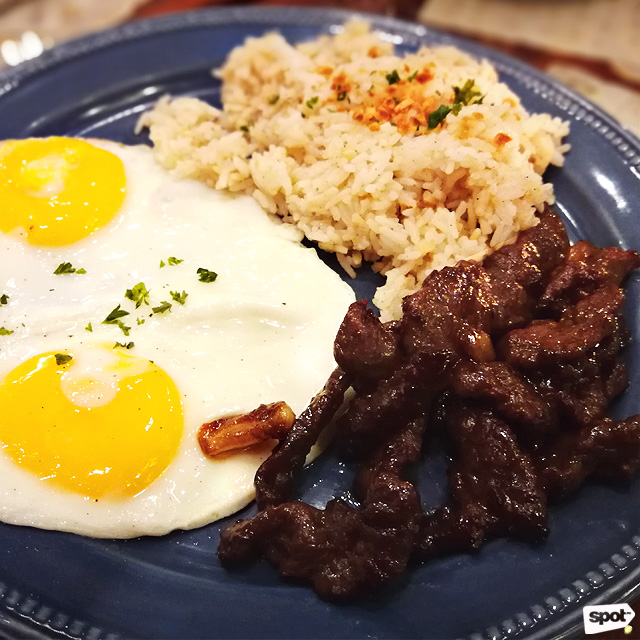 I'll get super specific to immortalize my pregnancy appetite: Mary Grace tomato and herb pasta and beef tapa, Dean & Deluca creamy mashed potatoes and soft shell crab salad, Café Mediterranean hummus with grilled veggies, The Wholesome Table poke bowl (they can cook the raw salmon!), Bun Appetit crab roll, Auro 85% dark chocolate, Hundred Gram double chocolate cookie, Vegan Rob's Cauliflower Puffs (available in Healthy Options), Mauna Loa dry roasted macadamia nuts, and avocados, greek yogurt, and eggs!
What is the trait you most hope your baby will inherit from RG? And from you?
I actually hope he grows up to be exactly like RG. I'm okay with the baby not getting anything from me, hahaha!
Favorite Metro Manila spot you can't wait to introduce your baby to?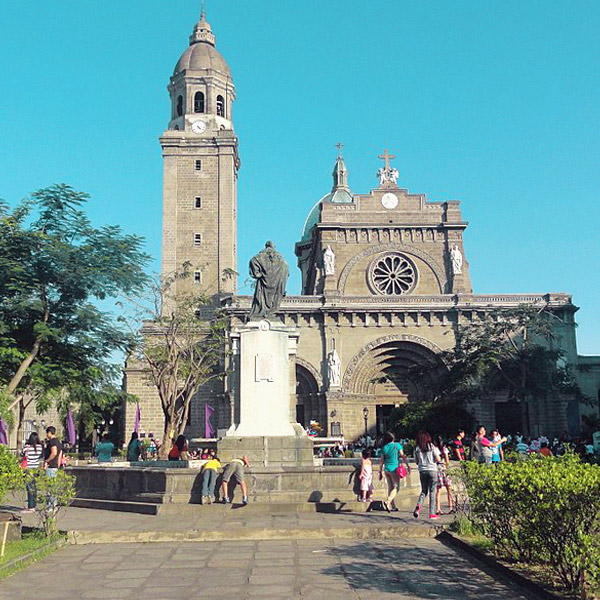 ADVERTISEMENT - CONTINUE READING BELOW
Intramuros. We got married in Manila Cathedral since we love the area so much!
What do you love about what you do now?
I love staying put. I love staying in Manila now. I used to always look forward to going out of the country and traveling, and I'd get extreme mood crashes when my trips are over, but now that I've built a life and routine here that inspires me, I don't want to leave anymore.
Photos courtesy of Tricia Gosingtian 

Pierra Calasanz-Labrador is a former magazine editor turned freelance writer, stylist, and author of two poetry books (The Heartbreak Diaries and Dear Universe). A staunch advocate of pretty, Filipino finds, follow her local treasure hunt on Instagram.
Share this story with your friends!
---
Help us make Spot.ph better!
Take the short survey
Load More Stories