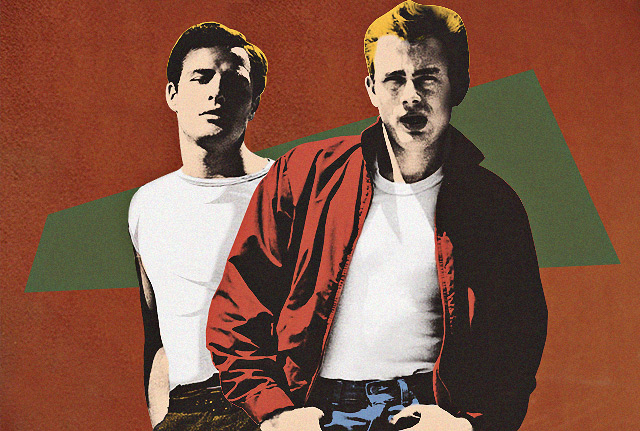 (SPOT.ph) There are many wardrobe essentials that every person needs to complete their closet, but perhaps none as common and widespread as the white T-shirt. The classic piece is a staple in all closets and it boasts the same versatility and ubiquity as a go-to pair of blue jeans. Just like denim, it's a vessel for all style profiles and personalities—it's at once conservative and sexy, humble and elegant, timeless and trendy, old-school and modern. And seriously, who doesn't own one?
Also read:
10 White T-Shirts You'll Thank Us For Later
It All Started With Cotton
The white T-shirt takes on many forms, but in general, the image that comes to mind is the short sleeved top with a round neck—its seamless shape is reminiscent of the letter "T," which is where it gets its name. Though these days white tees come in all sorts of cuts and silhouettes, its purest form features no frills—no collar, no pockets, no buttons. And of course, in a casual cotton fabric.
ADVERTISEMENT - CONTINUE READING BELOW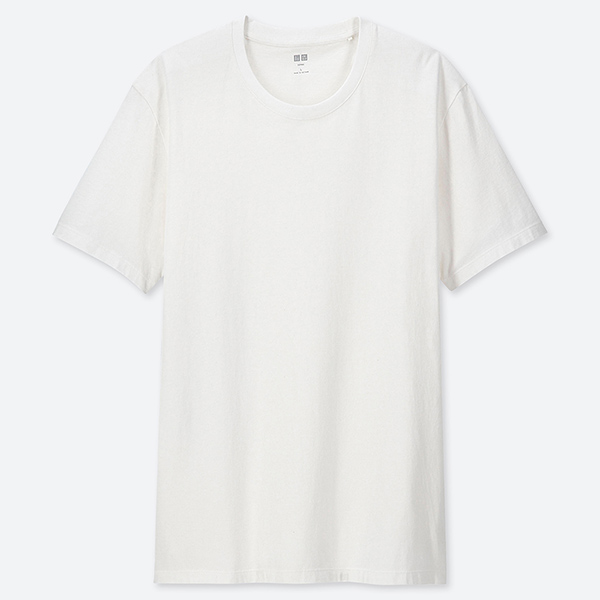 The white T-shirt can be traced back to the late 1800s, when William Cotton, an  English inventor who invented the commercial knitting machine, brought the shirt to the masses. This was a time in Europe just after the peak of the industrial revolution, when day laborers were demanding more fair treatment, part of which included paid holidays and weekends off. Thus, the demand for comfortable clothes was becoming more widespread, particularly so workers had options for their days off—an era that paved the way for sportswear and leisure clothing. At this time, white tees were used mainly as underwear. Note however that white garments resembling T-shirts (worn under clothing) actually date as far back as the early medieval period, though these were normally made of wool, linen, or silk. But it was cotton (as in, the fabric) and the mass production it brought about that changed the game and made the white T-shirt a superstar.
ADVERTISEMENT - CONTINUE READING BELOW
Recommended Videos
In the early 1900s, the P. Hanes Knitting Company—yup, that Hanes—launched a two-piece underwear set very similar to the regular white shirts you would see today, used mostly by soldiers as an undergarment. It was also around this time that companies like Cooper's (which you now know as Jockey) and Fruit of the Loom made names for themselves producing similar undergarments. Because it was seen as underwear, wearing the piece in public at the time would have been quite provocative—a perception that would later play a hand in the T-shirt's reputation as an edgy piece of clothing donned by movie stars. And to this day, that subtle, understated sex appeal of the crisp white tee remains.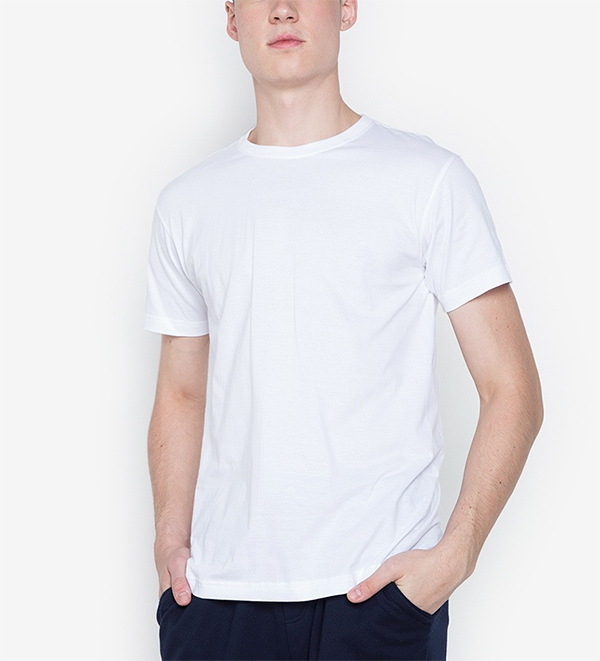 By the 1910s, the white T-shirt was adopted by the U.S. Navy—a lightweight, more cool and comfortable alternative to their previous wool uniforms. Not to mention, it was much more compact and efficient. The white T-shirt was gradually growing in popularity for people outside the military, too—particularly for its practicality, comfort, and ease of maintenance. According to Michelle Fisher, curatorial assistant at Museum of Modern Art's Department of Architecture and Design, the shirt even in its earliest days represented a kind of "ambiguous rhetoric" where on one hand it "focused on the image of the virile, heteronormative soldier… while performing as a homoerotic signifier of that taut male torso on the other." Even today and as its history developed, it can hold a multitude of meanings, not quite belonging to any particular demographic or social class, but fitting for pretty much everyone.
ADVERTISEMENT - CONTINUE READING BELOW
Making the White T-Shirt Cool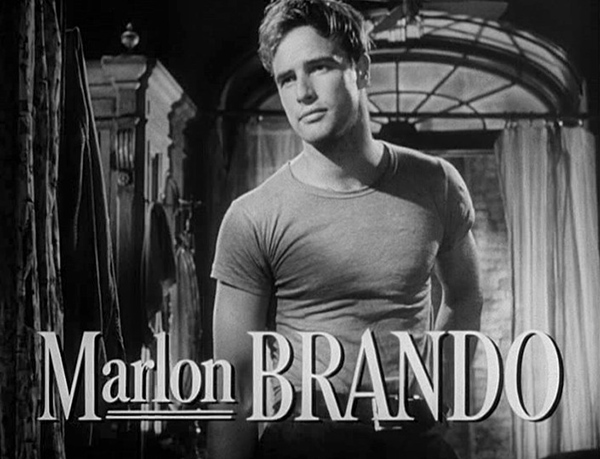 The white T-shirt became a true pop-culture sensation worldwide in the early '50s when it was donned by celebrities in "Golden Age" Hollywood films, the way Marlon Brando did in 1951's A Streetcar Named Desire, and James Dean in 1955's Rebel Without a Cause. In the process, the piece became a symbol of the post-war rebellion and machismo embodied by those films. The shirt also became the icon of the everyman, a connotation that can be traced back to its origins as leisurewear for wage earners. It's important to note that at this point, the white tee was originally thought of as a male garment, but it was later adapted by women as well and was even famously worn by Brigitte Bardot in the 1962 film A Very Private Affair.
ADVERTISEMENT - CONTINUE READING BELOW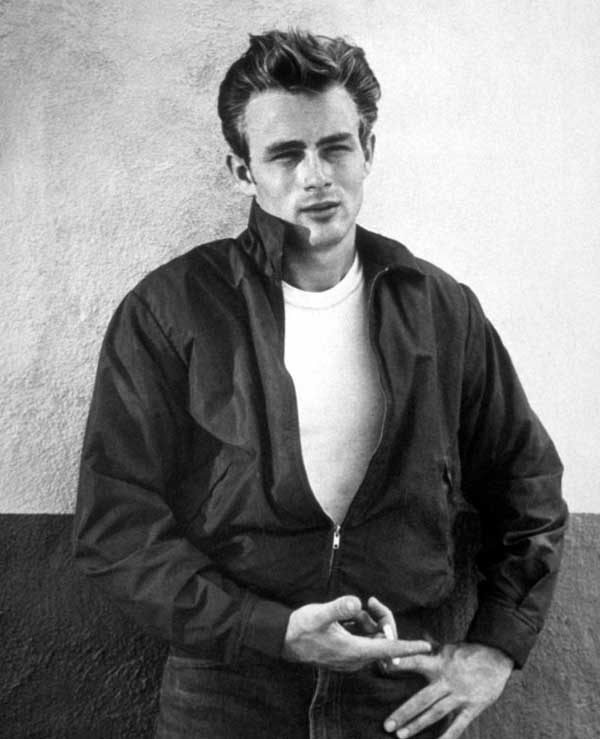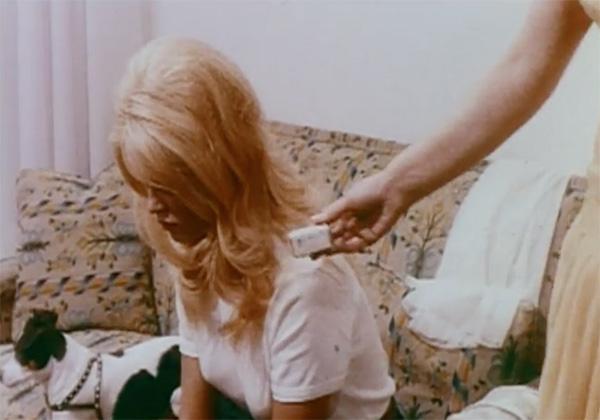 Thanks to the likes of Brando and Dean, the shirt became very popular among young people and would become an emblem of rebellion and nonconformity. By the '60s, it was a staple among anti-establishment hippies and counterculture groups. By then, the classic round neck T-shirt took on many forms including graphic tees and band shirts—already indispensably tied to pop culture. It's ironic that the white tee, which was a key element in the birth of mass production in retail, would become a symbol for divergence and individuality. According to Fisher, "It's this contradiction that makes the white T-shirt such a powerful symbol of our times."
ADVERTISEMENT - CONTINUE READING BELOW
All-White Everything
To put it simply, the plainness of the T-shirt became something of a canvas upon which all identities and interests and aesthetics could be expressed, however which way one would choose to style it. "Its very plainness, after all, leaves room for self-invention," says Laird Borrelli-Persson in a 2015 Vogue article. "The basic tee...is the simplest, easiest piece of clothing imaginable—its blank-page quality functions like a screen on which we project our current cultural preoccupations," she says.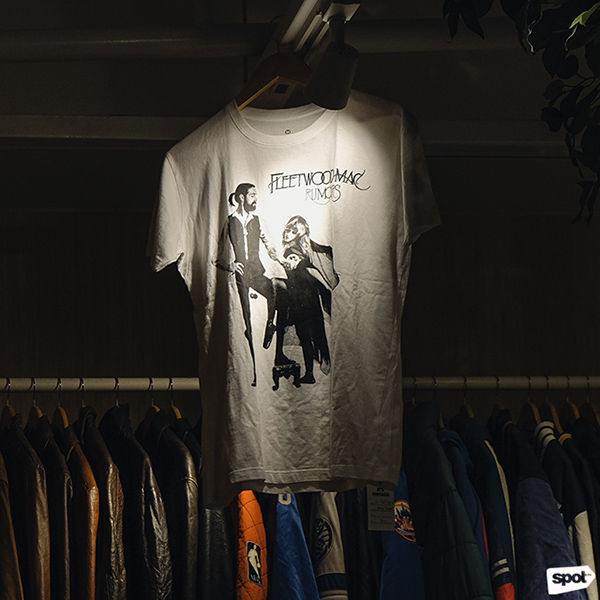 Throughout the history of the late 20th century and into the 21st, you'll see that almost every subculture has its version of the white T-shirt—it has appeared everywhere from high fashion runways (Karl Lagerfeld famously featured it in a 1991 Chanel show) to luxury streetwear brands (where else would the Supreme logo go?) and everything in between. Borrelli-Persson describes it as "a key element of the quintessential casual-cool uniform."
ADVERTISEMENT - CONTINUE READING BELOW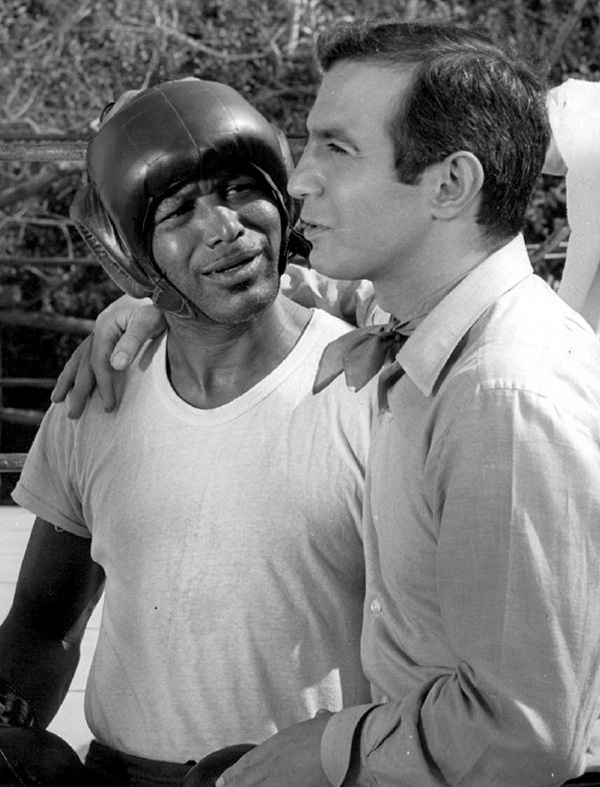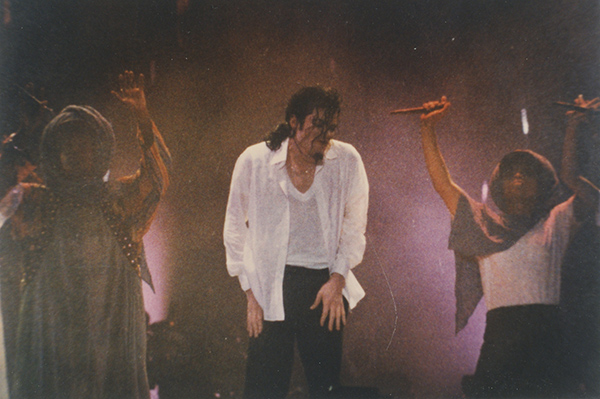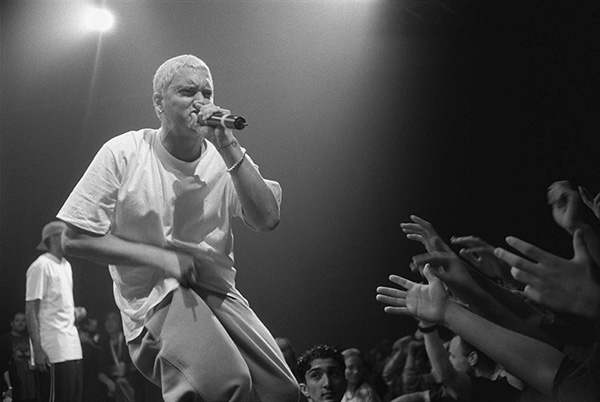 ADVERTISEMENT - CONTINUE READING BELOW
By the '80s most people owned a plain white T-shirt—a fact that remains true to this day. Many a notable name famously donned the shirt as the decades wore on. Think of celebrity and pop-culture images that have become almost mythical today—Bruce Springsteen (who sang in service of the ordinary citizen) performing in a white tee, legendary African-American boxer Sugar Ray Robinson wearing a white shirt before many of his fights, John Travolta singing and dancing as Danny Zuko in Grease, Madonna and her ever-changing style, Kurt Cobain strumming his guitar as the frontman for Nirvana, Eminem rapping in a plain white. The list goes on and on and on. You may not realize it, but the piece is etched into our collective cultural consciousness—and it probably always will be.
Share this story with your friends!
---
Help us make Spot.ph better!
Take the short survey
Load More Stories