10 Cool New Gadgets Worth Saving Up For
Keep these on those wish lists for now!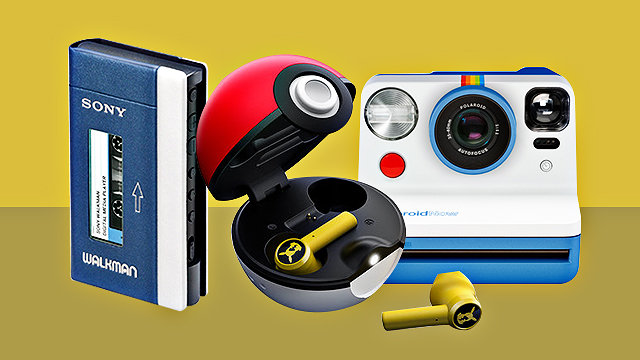 (SPOT.ph) If you've been setting aside some extra cash in the past few months in order to splurge on something special, a new gadget may be just what you need. Depending on your interests—whether fitness, music, photography, or whatever else you might like—finding the right tech to fit into your lifestyle can make a huge improvement in your day-to-day routine and even help you brush up on hobbies and ventures you're looking to try. That's why it pays to choose carefully and find one that's worth the investment. Below, we round up 10 recently released gadgets worth adding to your wish list.
Also read:
10 Pretty Gadgets and Accessories for Your All-Pink Aesthetic
Cool Tech and Gadgets You'll Be Seeing in 2020 and Beyond
Top Tech: The Gadgets That Excited Us the Most in 2019

Here are 10 new gadgets worth saving up for:
Polaroid Now (U.S. $99; roughly P5,019)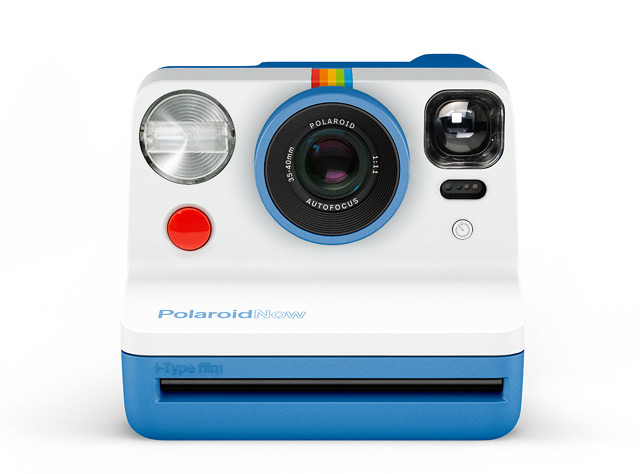 ADVERTISEMENT - CONTINUE READING BELOW
Polaroid just released a new model in their line of instant print cameras and we're obsessed with its vintage look! The Polaroid Now has the same user-friendly, point-and-shoot hardware as its predecessors along with cool new features like sharper photo quality, autofocus, built-in double exposure, and self-timer. It also comes with a longer-lasting rechargeable battery, so you'll never be scrambling to find new batteries before your big party or road trip. The Now features a sleeker design compared to its previous iterations with curved edges, fluid lines all around, and fewer frills. Plus, it comes in the cutest colorways, each one featuring a predominantly white body with accents in shades of red, green, blue, yellow, and more!
CONTINUE READING BELOW
Recommended Videos
Available online.
Apple iPad Pro (prices start at P47,990)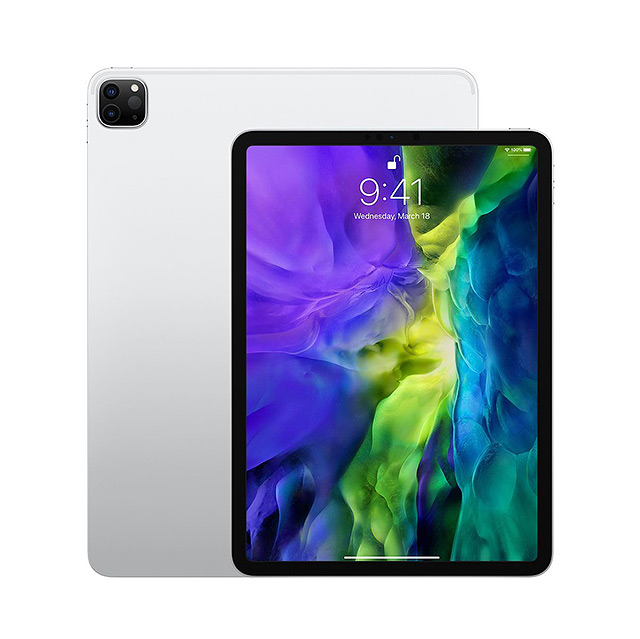 We recently listed 10 cool things to know about Apple's new iPad Pro. Some features we're excited about include the advanced camera system (similar to the iPhone 11's), the ultra-slim, lightweight build, the high-quality display, and the speedy processor which the brand describes as "faster than most PC laptops." The gargantuan tablet is almost as efficient as owning a laptop, but with a much more compact construction.
ADVERTISEMENT - CONTINUE READING BELOW
Available online.
Instax Mini 11 (U.S. $70; roughly P3,549) from Fujifilm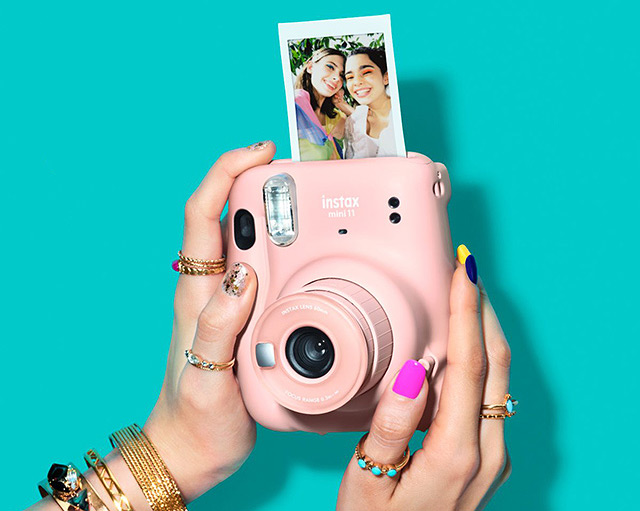 Fujifilm's new Instax Mini 11 has the same 60mm lens as its predecessor, the Instax Mini 9, with printed images that measure 2.4 x 1.8 inches—so if you've got old Instax photos, don't worry because they'll all still line up symmetrically on your wall even if you cop the latest model.
The Mini 11 comes with a new auto-exposure feature that adjusts to the light wherever you are—whether day or night—for clearer photos. It also has a cool new selfie mode, which you can activate by extending the translucent ring on the lens. It's designed to make taking pictures from the front easier, unlike previous models of the Instax series that required a snap-on accessory to optimize the lens for self-portraits taken at arm's length. As with the previous iteration, the Mini 11 has a small mirror next to the lens to help frame your shot. Plus, the extended lens can also be used to take macro-style, close-up photos.
ADVERTISEMENT - CONTINUE READING BELOW
Looks-wise, the new Instax looks fairly similar to the Mini 9, but with a slimmer, more compact construction and a rounder, more modern shape. It comes in five stylish monochromatic designs in colors including black, white, pink, purple, and blue.
The Instax Mini 11 was originally set to be released in mid-March, but was delayed due to the enhanced community quarantine. For more information, log on to Fujifilm's Facebook page.
Sony Walkman A100 Series (P17,899)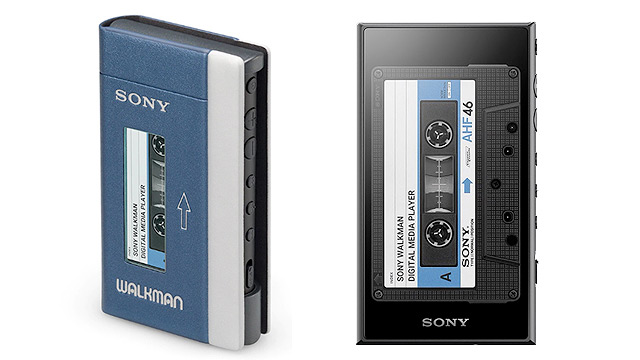 Did you know that the original Sony Walkman was first introduced to the world in July 1979? Now, over 40 years after its original release, Sony brings back the Walkman in the form of the Walkman A100 Series! While the A100 will not be able to play your old cassette tapes, the handheld music device has a construction very similar to that of the OG Walkman, most notably its rectangular frame and the buttons along the side. You can choose to load up your personal music files on the device's 16GB internal storage (expandable with a microSD card) or stream tunes and podcasts on apps like Spotify. If you're feeling extra nostalgic, you can actually set the screen to look like a cassette tape. And if you really want to transport yourself back in time, you can cop the limited-edition Walkman 40th Anniversary Package (P21,499), which includes the device as well as a cool outer casing that will make it look almost identical to the original 1979 Walkman.
ADVERTISEMENT - CONTINUE READING BELOW
The Sony Walkman A100 Series and 40th Anniversary Package are available at Sony Centre stores in Glorietta 2, Mall of Asia, SM Megamall, and Festival Mall.
Apple iPhone SE (prices start at P26,490)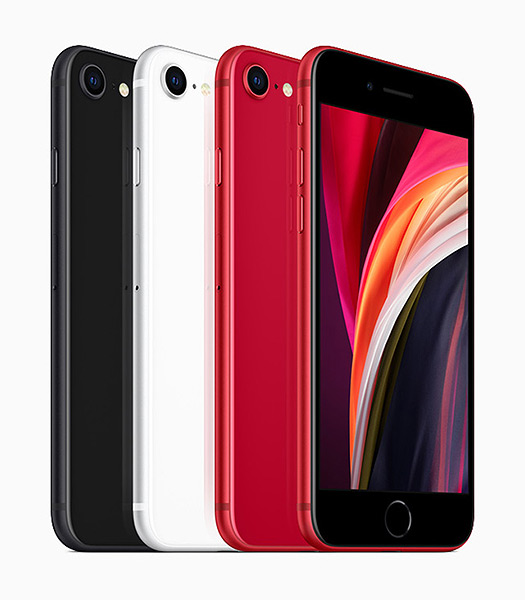 Rumors swirled in the early part of 2020 that Apple would be releasing a cheaper version of the iPhone and now it's here: The iPhone SE has a build identical to that of the iPhone 8, but with a camera and processor similar to the iPhone 11's. Plus, it also brings back the home button and Touch ID feature. That means you can get a compact phone with state-of-the-art specs for a fraction of what their latest flagship model costs. If you've been meaning to upgrade your current smartphone, but don't want to spend an arm and a leg, this might just be the option you're looking for!
Available for pre-order online.
ADVERTISEMENT - CONTINUE READING BELOW
Samsung Galaxy Fold (P109,900)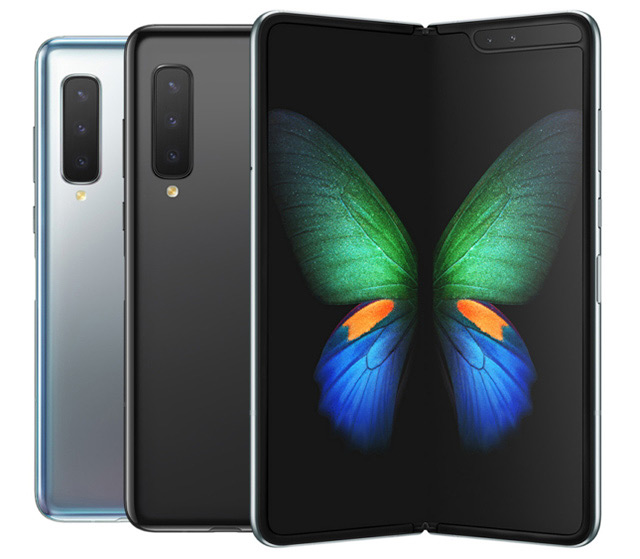 This innovative new gadget from Samsung combines the functions of both a smartphone and a tablet in one handy device. The Galaxy Fold may look like any regular smartphone at first glance, but as its name suggests, the device can be unfolded into a mini tablet with a seamless, bezel-free design (a.k.a. an interface that's all-screen). When unfolded, it opens up to a 7.3-inch display. It's built with a feature called App Continuity, which means whatever apps you have open on the smaller screen can instantly be launched and expanded when you unfold the phone and transfer to the bigger screen. So whether you're watching a video or taking down notes, you can make the screen bigger (a.k.a. more similar to a small tablet) or smaller (more like a handheld smartphone) in a snap.
Available at selected Samsung stores nationwide.
Prinker (prices start at U.S. $269; roughly P13,853)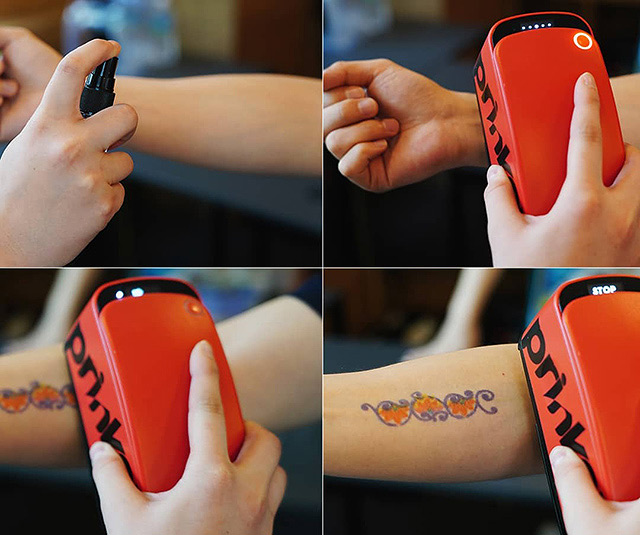 ADVERTISEMENT - CONTINUE READING BELOW
This cool new gadget called Prinker lets you print temporary tattoos right onto your skin! Here's how it works: Once you've got the device, download the Prinker App (available for free on the App Store and Google Play Store), which connects your phone and the device via Bluetooth. On the app, you can choose from a variety of tattoo designs—you can even draw your own! Before you start printing, you need to spray the part of your body where you want the tattoo to be using the skin primer included in the Prinker package. From there, just start printing and drag the device across the part of your body where you want your temporary tattoo to be. The ink is safe for skin (it's no different than pigment you'd find in your makeup products!), waterproof, and soap-washable. It's perfect to let you try out the ultra-cool look of getting inked without the lifelong commitment.
Available online.
Customizable Nintendo Switch (JPY 32,978; roughly P15,532)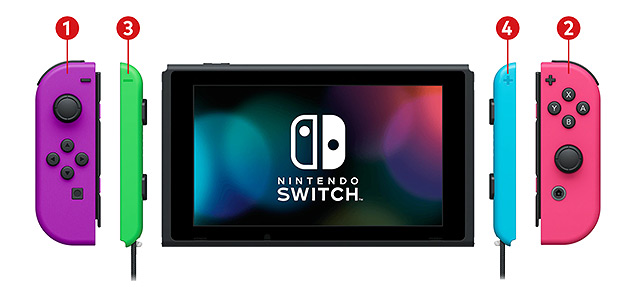 ADVERTISEMENT - CONTINUE READING BELOW
We're sure you've heard of Nintendo's popular gaming console, the Nintendo Switch, which most recently has been getting sold out, especially due to the influx of people playing Animal Crossing as well as other fun games. The device is probably best known for its original red-and-blue colorway, but now you can shop a customizable version. You can choose from a variety of vibrant shades for the removable Joy-Cons attached to the sides including pink, purple, blue, yellow, green, and more!
Available online.
Fitbit Charge 4 (prices start at P9,590)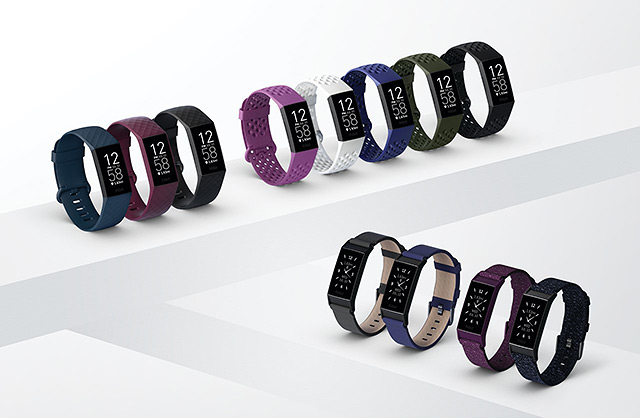 Fitbit's latest model in their lineup of fitness trackers includes many of the features the brand's watches are known for like a pedometer, heart rate monitor, and sleep tracker. Their latest model is built with an advanced combination of sensors that allow for a precise measurement for many different fitness factors such as distance, pace, workout intensity, and even oxygen in your bloodstream. The swimproof device also has built-in Spotify so you can listen to tunes while working out and it promises up to seven days of battery life. The sleek design would look great with any of your looks whether casual or work-ready. Plus, it comes in a variety of colors, so you can easily choose one that best suits your style.
ADVERTISEMENT - CONTINUE READING BELOW
See a list of Fitbit stockists.
Pokémon Earbuds (CNY 999; roughly P7,147) from Razer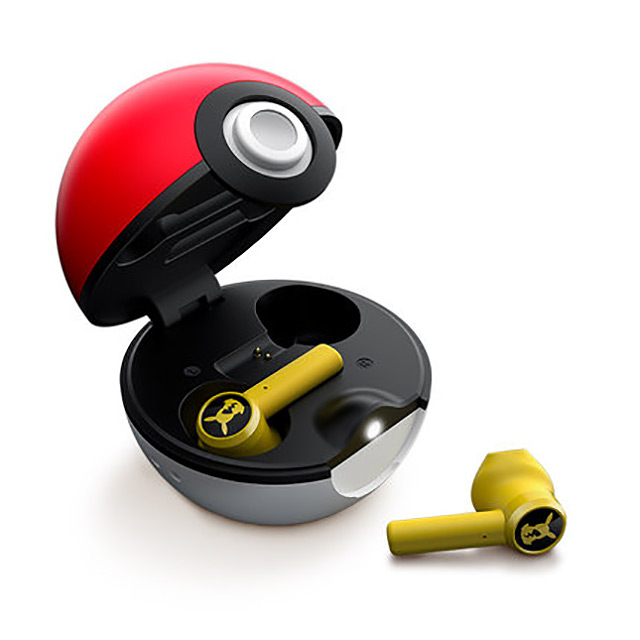 In the market for some wireless earbuds? This pair from Razer will not only let you listen to music without the extra fuss of wires getting tangled, but they'll also let you channel your inner Pokémon trainer! Yup, these earbuds come in a cool wireless charging case made to look like a PokéBall. Inside, you'll find the earbuds decked out in a bright Pikachu shade of yellow. You can get up to three hours of playback time on a single charge with up to 15 hours total of battery life on the case.
Available online.
Share this story with your friends!
---
Help us make Spot.ph better!
Take the short survey
Load More Stories