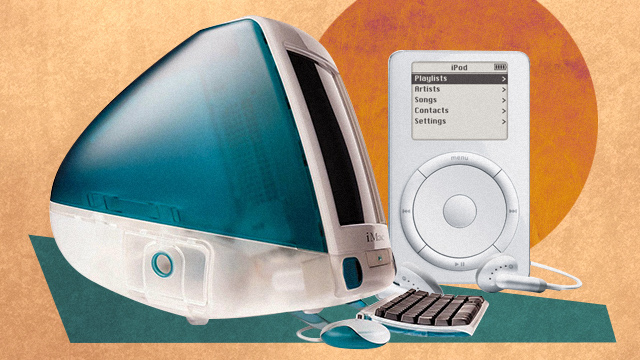 (SPOT.ph) Whether you're an Apple fan or not, you can't deny the fact that the global tech giant has come out with groundbreaking gadgets that have made life easier (and wallets, lighter) for billions of people. It all began with the company's inception in 1976, when they came out with the Apple I—the very first personal computer Steve Wozniak invented together with the late Steve Jobs. 
We already gave a rundown of every single iPhone Apple has ever released, but considering Apple's vast library of game-changing gadgets, we thought it would be cool to look back at some of their older releases. So, we list some of the most notable vintage Apple gadgets that made a mark in the history of technological advancements—from their very first portable laptop to compact music players, down to the smartphone that started it all.
ADVERTISEMENT - CONTINUE READING BELOW
Note that Apple classifies their outdated gadgets into two: "Vintage" and "Obsolete" but for this article, we chose the most popular gadgets that Apple came out with until 2010 and has discontinued regardless of their Apple classification. These gadgets are considered vintage in every sense of the word, anyway. 
Do you remember these vintage Apple gadgets?
iMac (1998)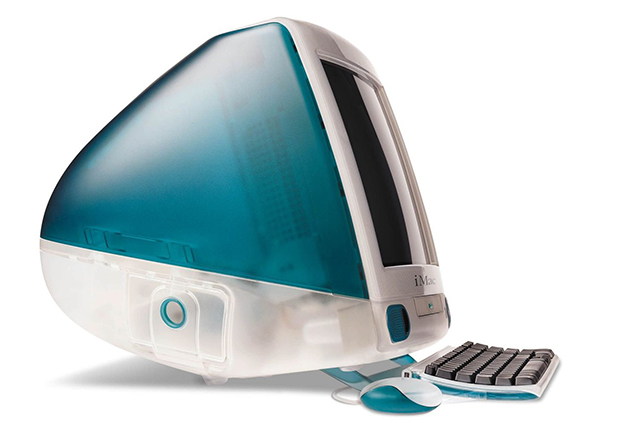 Apple first launched the iMac desktop in August 1998 and we're 100% sure you've seen these futuristic-looking rounded box-type computers that came in a hip teal color. You probably even owned one—good on you! They wrote on their website during its launch: "Apple is introducing not just a completely new computer, but a completely new idea. We've called that idea (the) iMac. Designed around a simple premise—that the Internet should be as easy to use as a Macintosh—iMac is the Internet-age 'computer for the rest of us.' With one-button online access and a stunning new design, iMac combines all the possibilities of the internet with all the capabilities of the Macintosh." At its launch, the iMac was priced at U.S. $1,299 (roughly P64,150). 
CONTINUE READING BELOW
Recommended Videos
iBook G3 (1999)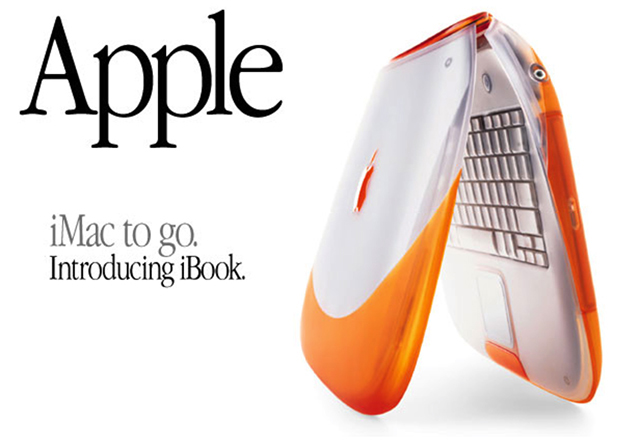 In 1999, Apple launched the iBook which they marketed as "iMac to go" thanks to its portability. You probably remember eyeing one of these in the late '90s. The clamshell laptop was launched in two cool colors, blue and orange, and were built with handles so you could carry it as a briefcase. "Blazing speed, dazzling design, and fast, easy access to the Internet. Those features made the world fall in love with iMac—and now they're available for the first time in a notebook computer. Introducing iBook, the iMac to go," it said on the Apple website.
iPod (2002)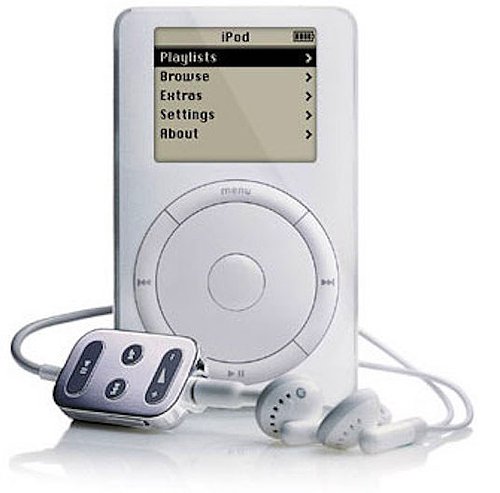 ADVERTISEMENT - CONTINUE READING BELOW
You could say that the iPod changed the way we listened to music forever. Gone were the days you had to bring a Discman around along with an album (as in, an actual physical album) that contained your favorite artists' CDs. The iPod (2002) had buttons around the touch wheel which let you hit pause and play or fast-forward or go back to the previous song. Feeling nostalgic yet?
iPod shuffle (2005)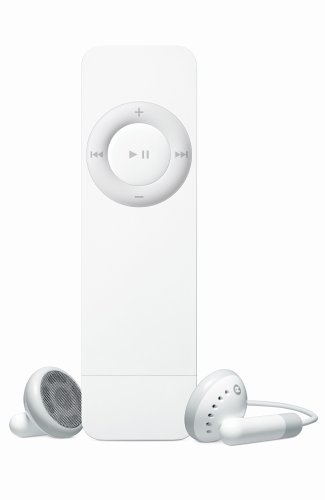 Who could forget the super-cute iPod shuffle? Love it or hate it, you can't deny that it was a lot of fun to have. "Meet iPod shuffle, the unpredictable new iPod. What will it play next? Can it read your mind? Can it read your moods? Load it up. Put it on. See where it takes you," Apple wrote on their website when they introduced the tiny music player. You could say life was a lot more exciting back then—you never knew what to expect when you hit that play button because the iPod shuffle never played your tunes in the same order! Will it be an angsty "Sugar We're Going Down" by Fall Out Boy or Mariah Carey's "We Belong Together"? Whichever it is, 2005 was a good year for music, so you probably barely skipped. We said "probably."
ADVERTISEMENT - CONTINUE READING BELOW
iPod classic (2006)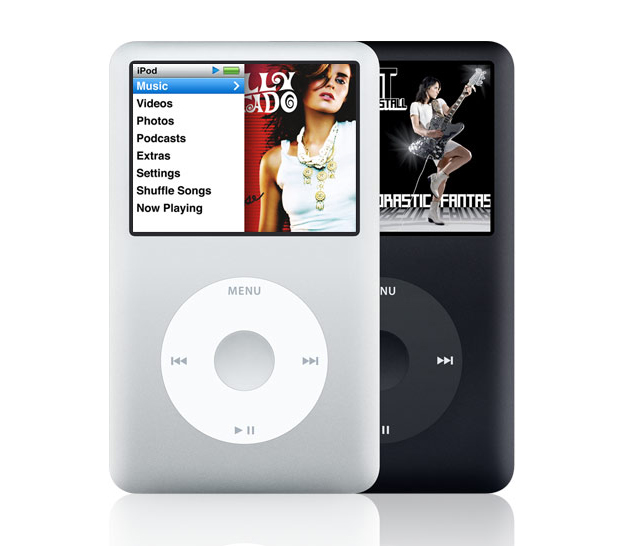 The iPod classic came out in 2006—a sleek, all-metal version of the 2002 iPod minus the buttons around the touch wheel. You might remember this iPod as the iPod video which let you play some of your favorite music videos wherever you may be. It also had a powerful battery life of up to 40 hours of playtime—pretty neat, if you ask us.
MacBook (2006)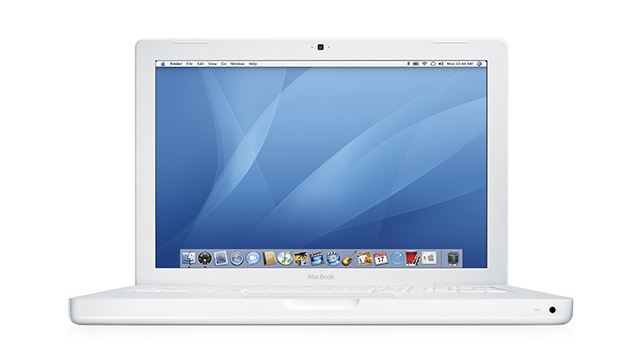 ADVERTISEMENT - CONTINUE READING BELOW
We're pretty sure you remember seeing the all-white plastic-looking minimalist MacBook everywhere in the mid-2000s. Apple launched the first MacBook in 2006 and it came in two colors: pristine white and sleek black. It also had a built-in iSight camera which paved the way for photo-taking apps like Photobooth to rise. Apple was also very proud of the fact that the MacBook was only 1.08 inches thin—which is a quarter of an inch slimmer than the iBook! Pretty impressive for a laptop in 2006.
iPhone (2007)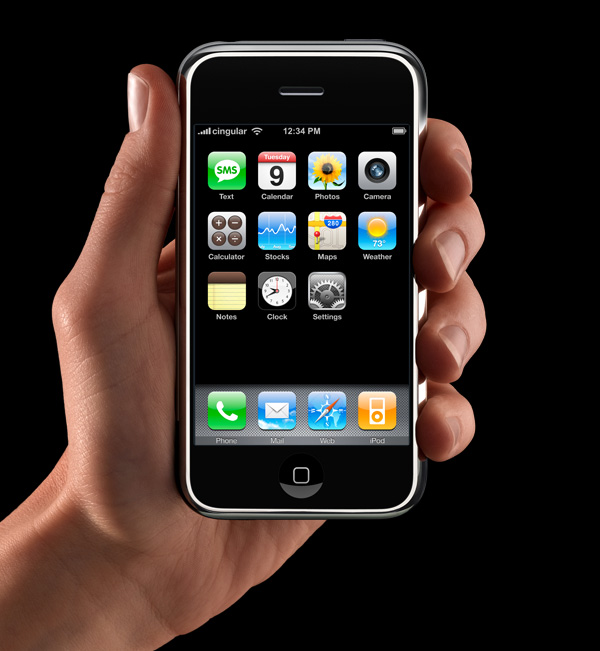 In January of 2007, Apple unveiled the very first iPhone. "The first 30 years were just the beginning. Welcome to 2007," their website flashed on the day they unveiled the iPhone. "iPhone combines three products—a revolutionary mobile phone, a widescreen iPod with touch controls, and a breakthrough Internet communications device with desktop-class e-mail, web browsing, maps, and searching—into one small and lightweight handheld device." You could say the rest is history.
ADVERTISEMENT - CONTINUE READING BELOW
iPhone 4 (2010)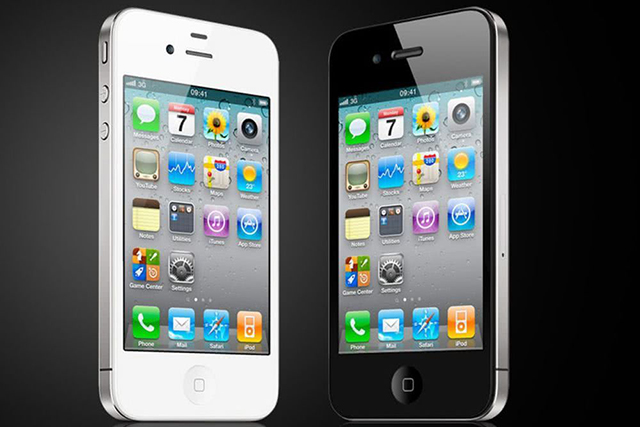 "This changes everything. Again." Apple wrote on their website when they launched the iPhone 4—the world's thinnest smartphone (it measured 9.3 millimeters) at that time. The iPhone 4 had flat edges, similar to the newly released iPhone 12. "When creating iPhone 4, Apple designers and engineers didn't start with a clean sheet of paper. They started with three years of experience designing and building the phones that redefined what a phone can do. iPhone 4 is the result of everything they've learned so far," it said on their website. It was also the year FaceTime was introduced, paving the way for video-calls to be the norm. 
iPad (2010)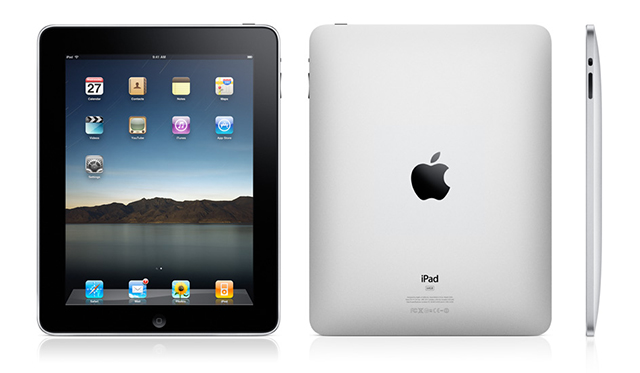 ADVERTISEMENT - CONTINUE READING BELOW
In 2010, Apple unveiled the very first iPad. "It's hard to believe we could fit so many great ideas into something so thin." The iPad was half an inch thin and featured the same responsive multi-touch screen just like the iPhone, which made for a user experience that's intuitive and totally fool-proof. The iPad let you get some work done anytime, anywhere and it kept you entertained with all the fun apps, videos, and music you could play—and it only got better from there.
All images in this article were taken from the Apple website via WayBack Machine Internet Archive.
Hey, Spotters! Check us out on Viber to join our Community and subscribe to our Chatbot.
Share this story with your friends!
---
Help us make Spot.ph better!
Take the short survey
Load More Stories