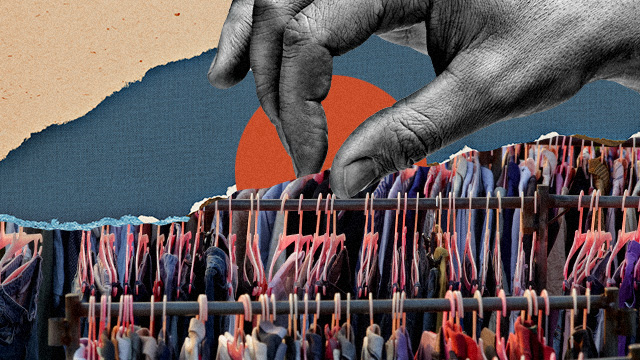 (SPOT.ph) We live in an era dominated by fast fashion, one where the mindset often seems to be that the clothes you wore in January likely won't make it to December—or even June, for that matter. It's now a time when people shop just for big occasions—five new bikinis for a single beach trip, a fresh head-to-toe ensemble for a birthday party, a cute little dress just to get that singular perfect Instagram photo, you get the gist. While we can't say we're against the idea of new clothes or trendy items—we ourselves fall victim to seasonal sales and budget-friendly finds—we also know that the overconsumption of our age often leaves us exhausted. And even worse, many of us still open our closets and feel we have nothing to wear. But as the worldwide online-shopping obsession continues to grow—fueled by the instant gratification facilitated by e-commerce sites like Lazada, Shopee, Shein, and Amazon—one thing you can do to cut down on the overspending (and unnecessary waste) is to start shopping secondhand.
ADVERTISEMENT - CONTINUE READING BELOW
Also read: The Impulsive Online Shopper's Guide to Better Spending Habits
According to a 2020 report by CNN, the pandemic set up a perfect situation for secondhand shopping (particularly the kind that takes place online) to thrive. Not only were more people decluttering their closets a la Marie Kondo, but they were also looking for ways to spend money more wisely and, in the case of sellers, make a few extra bucks. Thus, the number of people buying and selling previously used items—most of them being ordinary folk with overstuffed wardrobes and a retail addiction just like you—has increased dramatically. And if you haven't tried either just yet, here's why you should.
Shopping secondhand is a more sustainable option
According to Planet Forward, "secondhand shopping is a win for the environment" because it provides a way for people to give their used (but still usable) belongings a second home. This, in turn, minimizes the demand for fresh-out-of-the-factory, made-by-underpaid-laborers supply while also decreasing waste, particularly that which is generated by the fashion industry. A 2019 Vox report has stated that apparel and footwear production "accounts for 8.1 percent of global greenhouse gas emissions, or as much as the total climate impact of the entire European Union."
Now, the environmental impact of the fashion industry is not new information and in the last decade, many retailers have made it a point to give consumers more sustainable clothing options, commonly with the use of recycled, upcycled, or eco-friendly fabrics. Buyers also attempt to make the lifestyle change, many opting for locally and sustainably produced clothing in place of those manufactured by international fast-fashion chains. However, due to sizing limits and budget constraints, this option isn't available for everyone. It should also be noted that not all sustainable brands are created equal, but that's a conversation for another day. Perhaps an overlooked method for reducing textile waste (and more importantly, training yourself to buy less) is to use clothes for longer. And that's exactly what secondhand shopping can help you do: Give your clothing—and any belongings, really—a chance to be used, loved, and taken care of for longer by someone other than yourself. Plus, we'd argue it's just as fun as shopping on the Shopees and Sheins of the world—and it doesn't hurt that buying pre-owned is almost always cheaper than buying brand new. And despite what some people might think, what you'll find is usually in pretty good condition. If you're wondering what it's like to shop secondhand online in the Philippines, keep reading.
ADVERTISEMENT - CONTINUE READING BELOW
What secondhand shopping is like in the Philippines
This writer began secondhand shopping after a series of failed online purchases—I paid full price for brand-new clothes only to find that they didn't actually fit correctly or look on my body the way they did on the model's. In an effort to reduce the clutter in my closet, I set aside several pieces I didn't (or couldn't) use, many of which were good as new or totally unused, and sold them to strangers via the secondhand-shopping app Carousell. The selling process itself is pretty straightforward—you post anything you want to sell, set a price based on its current condition and original price, list some descriptive qualities (What size is it? What material is it made of? Are there any damages? How many times has it been used or washed?), and wait for buyers to approach.
ADVERTISEMENT - CONTINUE READING BELOW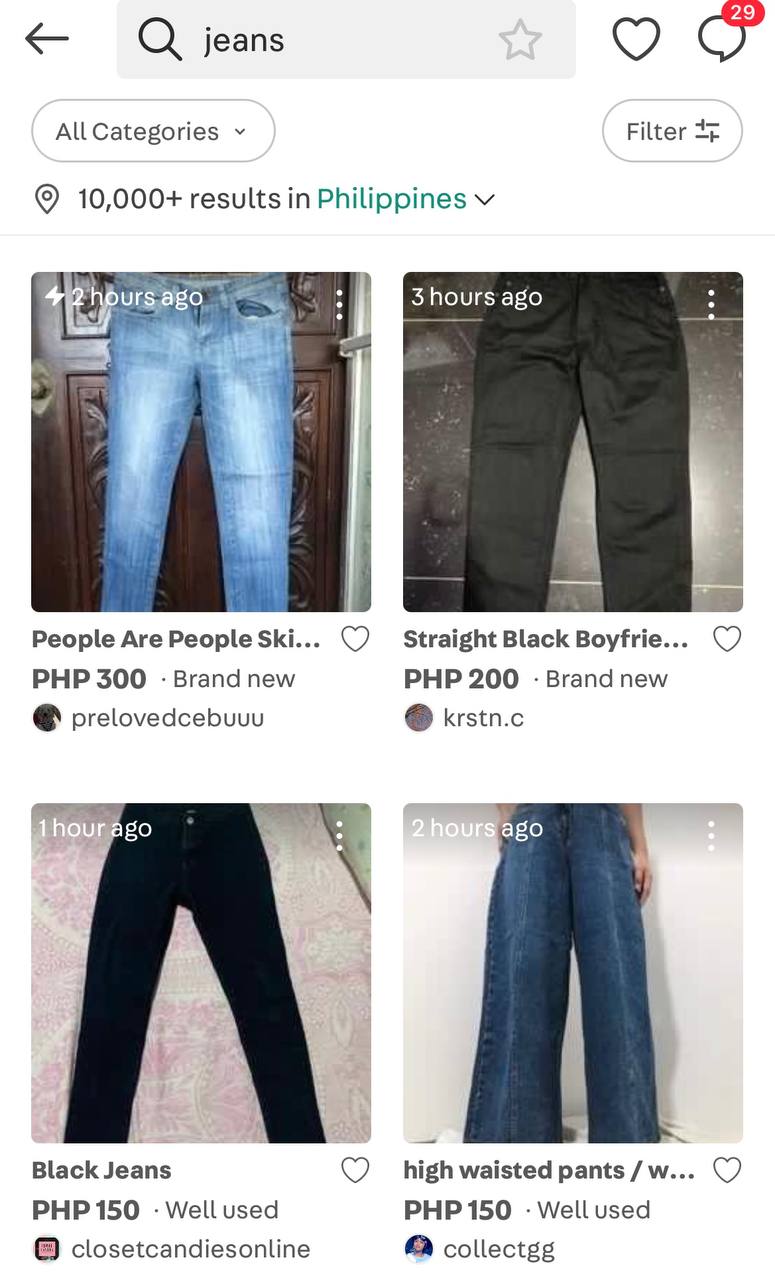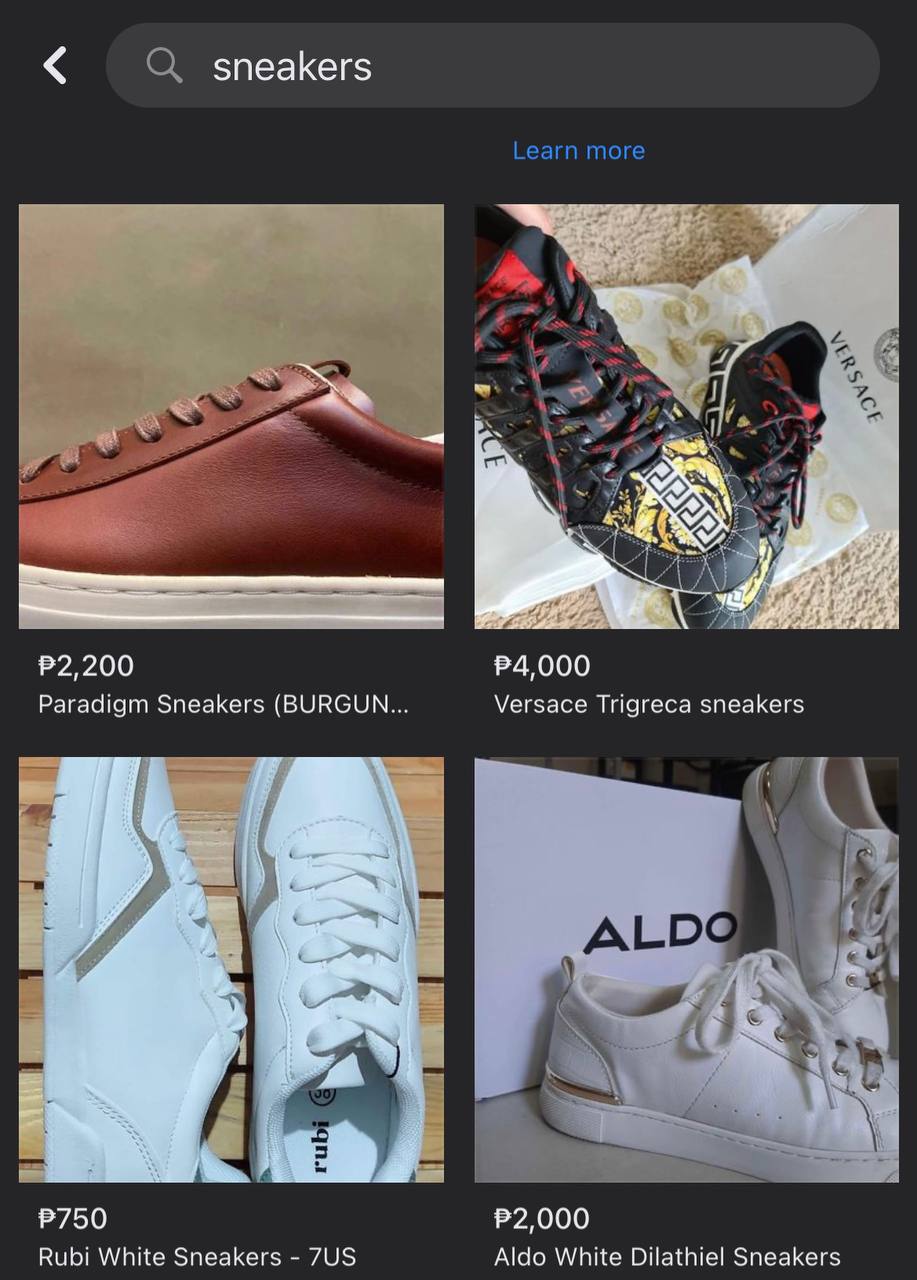 ADVERTISEMENT - CONTINUE READING BELOW
Unlike other popular e-commerce sites, Carousell (and secondhand buying and selling in general) has a more personal approach to it. Buyers and sellers often exchange personal messages with in-depth questions such as: Do you have a photo of this item when worn? Do you have the original box or tags it came with? How does the fabric feel against the skin? Many even haggle as if shopping from a local tiangge. Once seller and buyer agree on a price and shipping method, the deal is then processed. Buyers will provide payment (usually by way of bank transfer or e-wallets like GCash) then sellers will send out their products, either through courier services like J&T or GoGo Xpress or same-day transport services like Grab or Lalamove. Some offer meet-up services, though we'd personally not recommend those—just for safety. On Carousell, buyers and sellers are also able to give each other ratings—buyers can note if sellers are easy to transact with and provide accurate descriptions while sellers can note if buyers are difficult to communicate with or overly indecisive.
ADVERTISEMENT - CONTINUE READING BELOW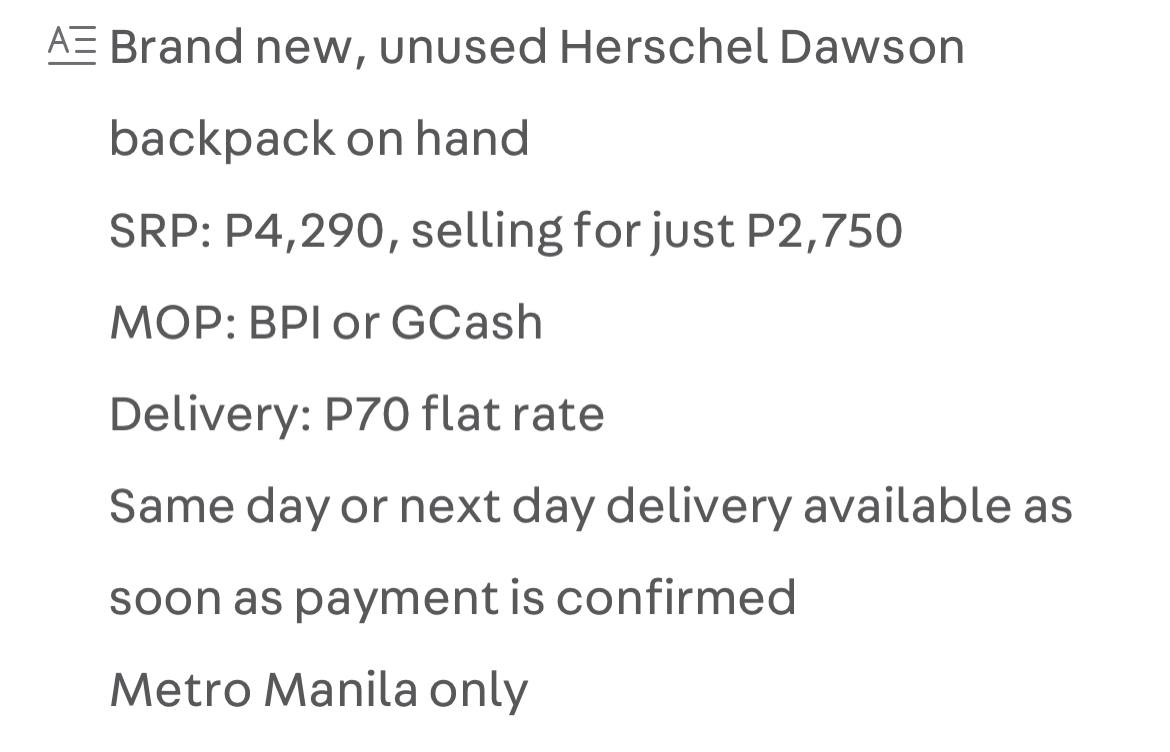 Upon experiencing the selling process firsthand—and learning the etiquette for selling and purchasing items online—I then decided to explore the buying process. You see, I found myself scrolling through Shopee hoping to buy a pair of pants I had my eye on, which were a little over P1,000. I had been skimming through the reviews and couldn't find a decent photo that showed me how well the pants actually fit nor a detailed description of the quality. From there, I decided to check Carousell. I didn't find the exact pair I was looking for, but I did find one from the same brand. I was able to ask the seller for photos of them wearing the pants, their personal measurements (so I could compare them to my own), and even purchase the pants at a cheaper price and have them shipped on the same day.
ADVERTISEMENT - CONTINUE READING BELOW
From then, it became a habit. If I needed (or let's be honest, wanted) new clothes, I began checking sites like Carousell and Facebook Marketplace for the brands and styles I had my eye on. Online thrift stores and vintage shops on Instagram are also an option but may present limitations if you're looking for something really specific.
Aside from the cheaper prices and descriptive details provided by sellers, I found that a big benefit of secondhand shopping was the ability to buy pieces that weren't available locally or were sold out online. For example, I was able to find a bodysuit from SKIMS (yes, Kim Kardashian's loungewear brand) that someone had been selling on Carousell. It was brand new and my exact size—the previous owner had accidentally purchased the wrong size and decided to sell the bodysuit instead of letting the money she had spent on it go to waste. Best of all, it was cheaper than the original and I didn't have to pay exorbitant shipping fees or wait a month for my order. I've since used it at least 10 times. Now, whenever I consider buying something from an international brand that isn't available in Manila, I check if anyone else is selling it used. This has allowed me to try out more brands I wouldn't normally have easy access to without having to spend an arm and a leg.
ADVERTISEMENT - CONTINUE READING BELOW
The process of buying secondhand has also made me a more mindful consumer. By design, buying pre-owned items is typically a longer process than buying them brand new. Many, myself included, are often skeptical of any listings and ask tons of questions or request several photos before finalizing a purchase. While I've made many great purchases through secondhand shopping, I've also known when to say no to pre-owned finds that didn't meet my standards even after the seller provided all the details I asked for. Plus, any time I need something new, I make sure to check first if anyone has a previously owned or used version that I can buy first.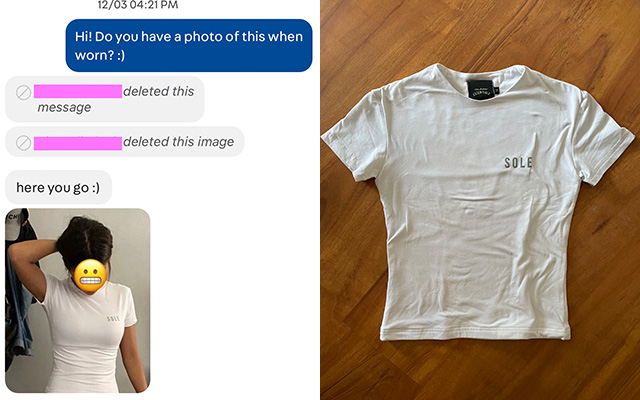 ADVERTISEMENT - CONTINUE READING BELOW
All that in mind, I'd recommend secondhand shopping to any add-to-cart addict looking to save some money or just make more thoughtful purchases. The best part? You can even sell your own belongings, too, decluttering your space and earning back wasted funds from your failed purchases while you're at it. And no, it doesn't have to be just clothes—people sell old books, vintage gadgets, unused appliances, and even cars online.
The limitations of secondhand shopping
Now, to be clear, secondhand shopping (online or otherwise) is not always a perfect system. For one, the Philippines seems to still be lacking in platforms that provide the service—the U.S., for example, has a range of popular sites like Depop, Poshmark, eBay, and Grailed to facilitate purchases and cater to specific markets—but we're crossing our fingers that more will pop up in the next few years. That being said, options remain limited on local platforms, particularly if you're searching for rare, highly coveted, not locally available, or often-sold-out finds, so don't expect to find everything you need right away. And much like any kind of e-commerce, the pre-owned market is not without its scams and bogus finds, so learn to exercise caution, especially when you're on the lookout for pricier items like luxury bags or smartphones.
ADVERTISEMENT - CONTINUE READING BELOW
Lastly, while channels like Facebook Marketplace and Carousell are made for selling used items, you may find that many people aren't actually selling previously owned items. Be wary of these sellers, especially if you're using secondhand shopping as a way of making more sustainable purchases. No matter where you look, be sure to ask questions, request photos, read reviews, and use your online shopping-savvy brain to figure out when a possible buy is truly worth it. Is it a bit of a meticulous process? Sometimes, yes. But hey, it wouldn't hurt to shop a little slower these days.
Share this story with your friends!
---
Help us make Spot.ph better!
Take the short survey
More Videos You Can Watch
Load More Stories