FROM OUR PARTNERS AT DANARRA: #AromAwayTheStress with Danarra Aromatherapy Oil
Stress relief in a bottle!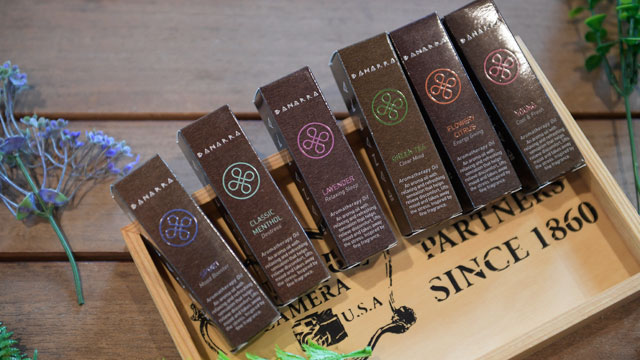 This InTheLoop article is a press release paid for and posted by our brand partner. The views, thoughts, and opinions expressed in this article are those of the advertiser and do not necessarily reflect those of the website and its editors.  
Most Filipino workers go through the daily grind, beginning with a two-hour commute to the office,  then hustling through a nine to five job, and ending with another two-hour commute to get home. These daily routines can be stressful.
We all have our ways of coping with stress. Some people enjoy a nice dessert, go for a workout, watch a movie, or spend time with friends and family. Effective as these may be for some, they aren't things anyone can engage in at any time. Which is why young professionals look for an instant, easy alternative—like soothing balm, for instance.
Soothing balms are a source of comfort for many. They help relieve symptoms of motion sickness and headaches, as well as sore muscles, stiffness, bruising, or sprains and strains. Many Filipinos would rather use soothing balm than take over-the-counter medicines. Such a habit is ingrained in our culture, a tradition that is passed down from one generation to the next.
The most common scent used for soothing balms is camphor or menthol. Some people find balms relaxing and comforting, but find the smell of balms too strong.
Danarra Aromatherapy Oil gives the same benefits as other soothing balms but uses fine fragrance oils.
Thus, the effects are enhanced by the relaxing and refreshing fragrances. The name Danarra is derived from the word "Nadarra," which in the Scottish Gaelic vocabulary, means "natural." 
Danarra Aromatherapy Oil helps boost mental activity, and. helps relieve headaches and nervous exhaustion and restlessness. It has a calming effect and makes you feel fresh and energized. It lifts your mood and relieves stress.
Danarra Aromatherapy Oil is available in six variants and comes in a sleek and handy roll-on packaging for more convenient, purse-and pocket-friendly use (no spills or leaks)—ideal for students and professionals on the go.
Danarra Classic Menthol Destress gives instant relief with the familiar camphor scent. It can provide sinus care and help relieve motion sickness and itchiness from insect bites.
Danarra Green Tea Clear Mind has a calming and soothing effect. It helps you feel fresh and energized. Danarra Lavender Relaxing Sleep helps eliminates nervous tension and helps promote better sleeping habits—ideal for insomniacs.
Danarra Young Cool and Fresh is perfect for moments when your senses are overwhelmed by unpleasant aromas. Danarra Flowery Citrus Energy Giving is scented with a hint of citrus and floral notes. Danarra Sport Mood Booster complements one's active lifestyle.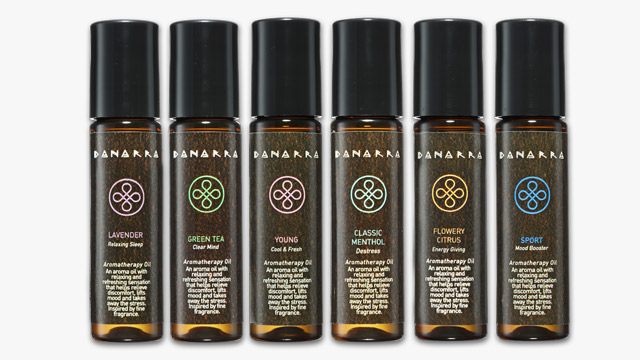 You can get natural relief with Danarra Aromatherapy Oil. It is available at Mercury Drug Stores nationwide for only P89 each.
This article is sponsored by Danarra.