Beauty Trend: Fair and Firm is the New White
Ladies, say goodbye to loose skin with this beauty secret.

(SPOT.ph) Back in the day, having white skin meant having beautiful skin. While that perception sort of still rings true today, it's no longer as cut and dried. There's definitely more to having beautiful skin than just whitening it. And women are discovering a beauty secret that's gonna be the next household term when it comes to beauty: "Firming." 

Using firming products isn't a top-of-mind concern among many women at the moment (maybe part of it is denial!) and this should totally change. Just because wrinkles and sagging skin aren't immediate concerns for lots of women doesn't mean they should't be addressed as early as possible. And, last we checked, no one can stop Father Time and what he does to our skin!

As you age, your skin will start to wrinkle, sag, and lose its firmness—that's just the way it is. But this doesn't mean you can't do anything about it now. Taking the proactive approach by getting adequate rest, avoiding crash diets, exercising regularly, and going under the sun with sufficient UV protection will keep your skin both firm and fair. But on top of that, you should also supplement your approach by using a skin product that whitens, firms, and protects your skin.

We caught up with three users of the new NIVEA Extra White Firming Body Serum SPF33 and NIVEA Instant White Firming Body Lotion SPF15, and got them to share their experiences using these products. Read on to find out how firming has influenced their personal journeys towards beautiful skin.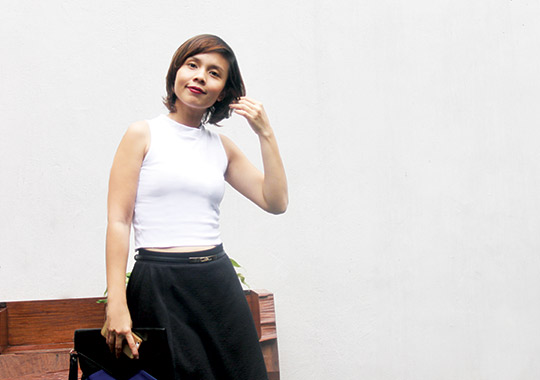 Czarlene De Leon, 24
Project Manager / Digital Designer
"After I gave birth, my skin was particularly saggy in the stomach area. I made it a point afterwards to lose this, so I exercised regularly and also used NIVEA Extra White Firming Body Serum SPF33 to firm up my skin. I also use NIVEA Instant White Firming Body Lotion SPF15 for when I have meetings with clients. It's great for instant skin radiance, making a good impression and, personally, great for my confidence! Being a wife, mom, and career woman, it's always a challenge to make time for myself. I'm thankful that I'm still able to schedule 'me time,' and also thankful for NIVEA's firming and whitening range because I really get to save time using these all-in-one products—which means I get to spend more time with my hubby and baby!"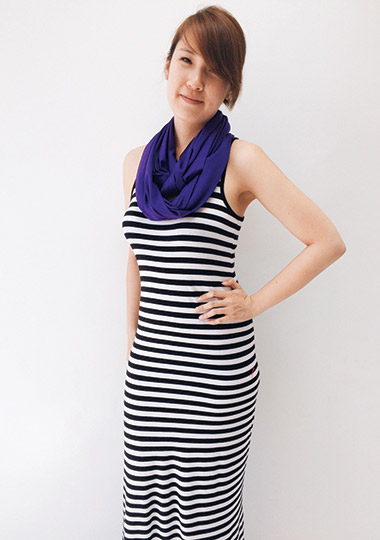 Ricca Presa, 27
Owner of I.M Presa
"To be honest, I'm a NIVEA baby. I started using NIVEA at a very young age and trust the brand as my skincare partner. When I heard about NIVEA's new firming and whitening range, I was very curious. Being a beach bum, I always get back home from my trips a shade or two darker than when I got there! These days, I use NIVEA Extra White Firming Body Serum SPF33 for my regular skincare routine after coming from the beach. Aside from noticeably making my skin tighter and more smooth, the whitening feature of the lotion helps me get rid of uneven tan lines and dark spots from too much sun exposure. Honestly, I wasn't surprised knowing that I could really expect superior care from this top-notch NIVEA product."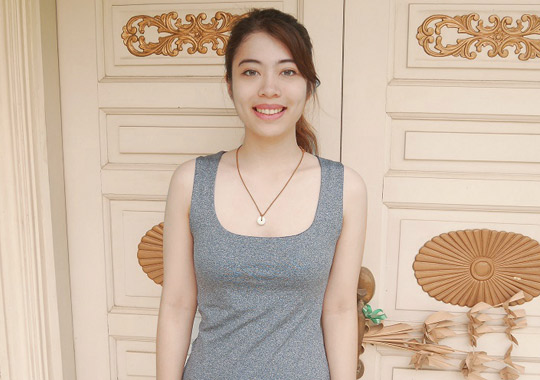 Christina T. Castaneda, 25
Entrepreneur
"I was very curious because this was the first time I heard of a whitening lotion with firming benefits. I'm always on the lookout for products that can do more than one thing because I have a very busy schedule and, now that I've discovered firming, I want to do everything I can so that I can continue with my lifestyle while preventing the premature aging of my skin. I love using NIVEA's Instant White Firming Body Lotion SPF15! It's what I regularly use when I have special events or meetings with clients, when I want my skin to have an immediate glow. Whenever I use it, I'm more confident in front of customers or new people in general, knowing that my skin looks radiant and well-cared-for." 


Getting whiter skin is great but is definitely better if, in the process, you get firmer skin, too. Firming is the next beauty trend, and your whitening lotions should be able to do more—just like NIVEA Extra White Firming Body Serum SPF33, with Q10, 95% Pure Vitamin C, and rated at SPF33. It's the all-in-one serum to get you #NIVEAFairandFirm.

For more information, visit www.nivea.ph/products/body-care