The Official Samsung Online Store Will Make Shopping This Christmas a Breeze
Go online and find all your Samsung needs here!
With less than 100 days to go before Christmas, it's time to think about shopping strategies that will let you beat the mad holiday rush. If getting stuck for three or more hours in traffic isn't your thing, then you should consider shopping online.

Check out these compelling reasons why online shopping is the way to go this holiday season: 

Convenience –Whether it's shopping for the latest washing machine for your mom or a new phone for your cousin, doing it online will make it a breeze. Recently, Samsung Philippines and Lazada launched the official Samsung online store, which makes shopping for the latest Samsung products at the tip of your fingertips. You can also shop from wherever you are using your smartphone or tablet. Lazada's mobile shopping app lets you find all the gadgets and gift ideas you need. 

Wide range of products – The official Samsung online store carries complete range of products, including newly launched items. You can have the exact Samsung products that you can find in a brick-and-mortar store, and not worry about quality issues. Whether it's a laptop, tablet, or smartphone, the official Samsung online store has it in stock. You can even pre-order soon-to-be-launched items. 

Warranty – If the lack of warranties deters you from purchasing gadgets online, then fear not! The Samsung online store, for one, offers an official product guarantee on its sales, which gives you an assurance of quality and frees you from needless worries should problems arise. 

Exclusive offers – Who doesn't like freebies? Amazing exclusive offers and discounts are yours to enjoy at the Samsung online store. Samsung has always been known for its great deals and amazing offers, which you don't have to miss out on if you do your shopping online.

You're now just a few taps or clicks away from your most convenient shopping experience yet on the official Samsung online store on Lazada.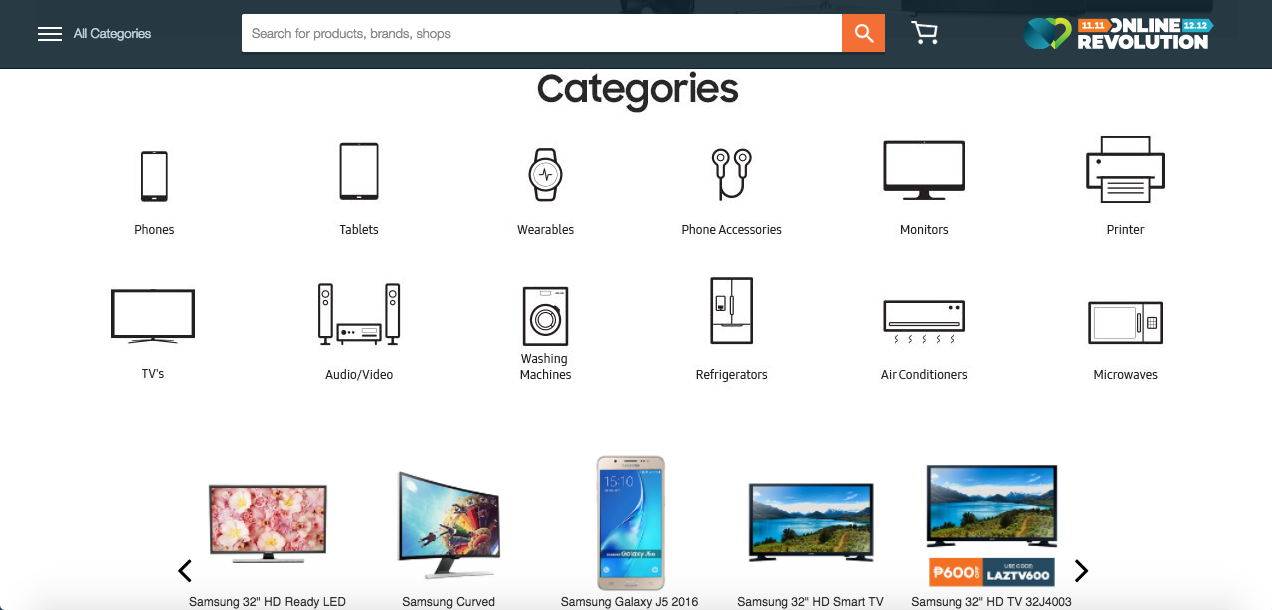 Click here now to start shopping for your favorite Samsung products. Plus, experience more treats during Lazada's Online Revolution Sale starting November 11.