This Flip-Flop Collection Highlights Some of the Most Breathtaking Spots in the Philippines
Get your pair this September!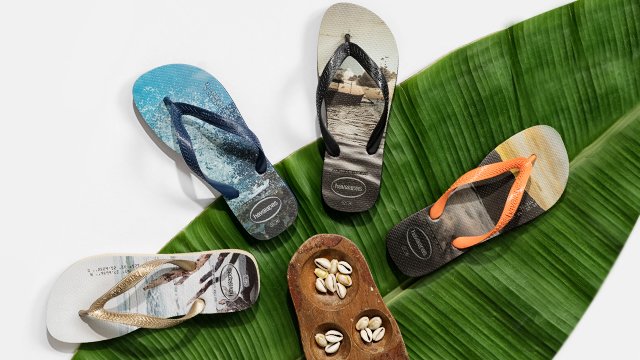 (SPOT.ph) Just how fun is it in the Philippines? At least 7,107 islands hold different answers to that. Thanks to travel fairs and seat sales, it's no wonder that Filipinos are jet-setting to different points of the country for the love of wanderlust.
Let Havaianas, fueled by its #GoingPlacesWithHavaianas message, come along for the ride. Reach new heights and swim new shores this September with its latest collection, Havaianas Filipinas, which is specially designed and exclusively produced for Filipinos.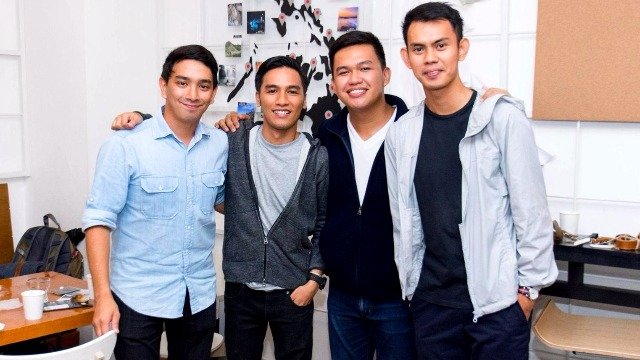 SinoPinas. From left to right: Raniel Hernandez, Karl Presentacion, Alexis Lim, and John Austria.
Havaianas is no stranger to collaborations. The brand has long been teaming up with
notable names in fashion, such as Valentino, Mara Hoffman, and Charlotte Olympia,
for special collections that push the brand further into the global fashion scene. This year, the world's favorite flip-flop brand collaborates with the group SinoPinas, whose photographic images of various Philippine destinations are now printed on the buttery-soft soles of Havaianas. When loosely translated, the term "Sino Pinas" means "Philippines, who?" The group, formed in the quest to answer this question, has now grown into a community that seeks to discover the Philippines and its beauty, culture, and people—one place at a time.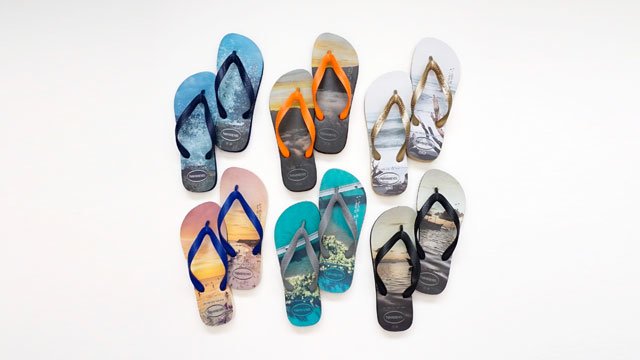 Filipinas, P1,295
The six-piece collection for 2017 highlights the breathtaking sights of Baler, Batanes, Sagada, and Siargao, all flying into stores this September. It will be followed by Boracay and San Juanico, touching down in November.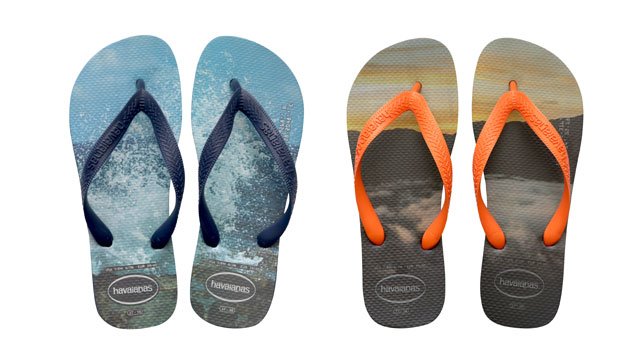 Batanes and Sagada, P1,295. Available in September.
Be inspired to head up north and explore the incredible, sweeping views of Batanes. Find a new, one-of-a-kind escape in the rolling hills, towering lighthouses, and crashing waves that this province is known for. Afterwards, backtrack a bit down south and bask in the calm of Sagada. Step into this enchanting place for an adventure that goes river-deep and mountain-high.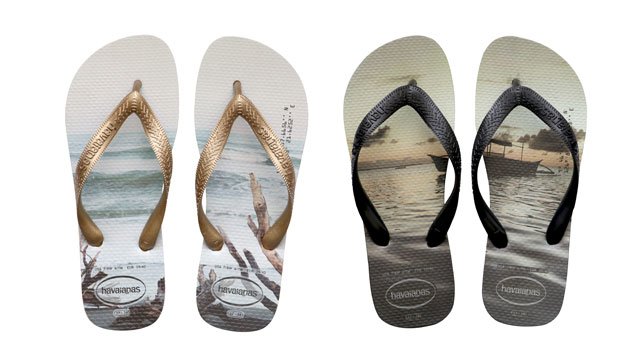 Baler and Siargao, P1,295. Available in September.
Baler, considered to be the birthplace of surfing, is famous for its Sabang Beach, where locals and tourists alike flock for a good ride and to chill out. Almost at the southern end of the country is Siargao, with its big waves and blue waters. Aside from being home to Cloud 9, which is hailed as one of the best surf spots in the world, it has other islands that hide a plethora of coral reefs, diving spots, mangrove forests, and more beautifully untouched sceneries.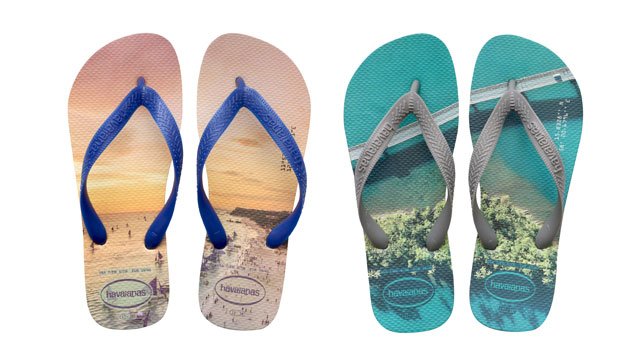 Boracay and San Juanico Bridge, P1,295. Available in November.
The beach of Boracay is world-famous for its powdery-white sand, clear waters, and sunsets that are unlike any other. It has the perfect mix of serenity and sensory overload as it teems with people who come together to experience all that this paradise has to offer. Meanwhile, on the other side of Visayas lies the San Juanico Bridge. It is the longest bridge in the Philippines, and makes traveling between Samar and Leyte more convenient.
The Havaianas Filipinas collection, featuring Baler, Batanes, Sagada, and Siargao is available in September; and Boracay, and San Juanico Bridge in November at all Flip-Flops stores, selected authorized retailers nationwide, and online at www.shophavaianas.ph. Each pair is priced at P1,295 and comes in a special packaging. For more information, follow Havaianas Philippines on Facebook, Twitter, and Instagram, with the hashtag #GoingPlacesWithHavaianas.
This article is sponsored by Havaianas.